Review: Ocean Colour Scene return with mellow and melodic EP
Ocean Colour Scene, one of Birmingham's biggest and longest lasting bands, return with the deceptively throwaway 'EP' – their first collection of new music for nearly six years.
A few years ago, Mark Morriss – singer of The Bluetones – was discussing his role within the music landscape. "The biggest mistake we ever made," he said, tongue violently in cheek, "was not splitting up." He had a timely point – bands from the same era, namely the likes of Shed Seven and Sleeper, had reformed to enjoy big tours and lucrative festival slots, while the brilliant old Bluetone boys trundled on. Ocean Colour Scene similarly endured, but although they plateaued into Academy fillers some time ago, the sense of diminishing returns was beginning to kick in.
Fans, as loving as they were to OCS, were beginning to get a case of 'Pixies syndrome' – yes, it's nice to see the group are still touring, still announcing gigs and still propping up the Saturday afternoon slot at Isle of Wight, but it would be even nicer if they considered releasing some new music. The problem was, rightly or wrongly, the Moseley mods were inextricably linked to the Britpop era, a faddish phase in the musical landscape that meant even when OCS were releasing underrated, textural albums such as 2013's pastoral Painting, they were simply brushed off as Brit rock dinosaurs.
Now the time is right for their comeback. After all, the likes of Shiine On and Shed Seven are making Britpop music as valuable a currency as Amy Winehouse's hologram. However, those expecting Ocean Colour Scene to return to the trad-rock riffs and thumping melodies of their mid-'90s heyday are going to be left feeling as short changed as they were when they discovered it's only an EP and not an album. The simply-titled EP doesn't rock the riverboat, favouring instead to gently steer it on a sun-kissed Sunday afternoon.
Opener 'Another Bard May Chant' does get the pulse raised a little, a kaleidoscope of chiming acoustic guitars and pint-sized pummeller Steve Cradock's distorted crunch. Buoyed by brazen horns, rich percussion and Simon Fowler's sturdy howl, it has the melodic muscularity of old while sprinkling fresh ingredients. Even better is the gorgeous 'Be With You', a stop/start acoustic jitter bathed in a Mariachi horn section, lilting glockenspiel and lovely acoustic guitars, Fowler scaling down his usual shredding for something more sanguine. It harkens back to the more Bacharach-esque dalliances on Painting, namely the brilliant 'Weekend'.
The Beatles-esque folk strum of 'Because You're Mine' is one of the shortest songs in the OCS canon, a skeletal song decorated in mellow finger picking and calm vocals. The closing track, 'Standing In The Place That You Used To', once again embellishes its traditional rock framework with bold brass, its cutting chorus a neat replicate of their Moseley Shoals era. Still tethered to a bygone era, Ocean Colour Scene show there's still plenty of creativity and spark left in the well. Their EP may have the mid-paced majesty of middle age, but it's nice. In the very best possible way.
Ocean Colour Scene will play Birmingham's O2 Academy on the 13th and 14th December.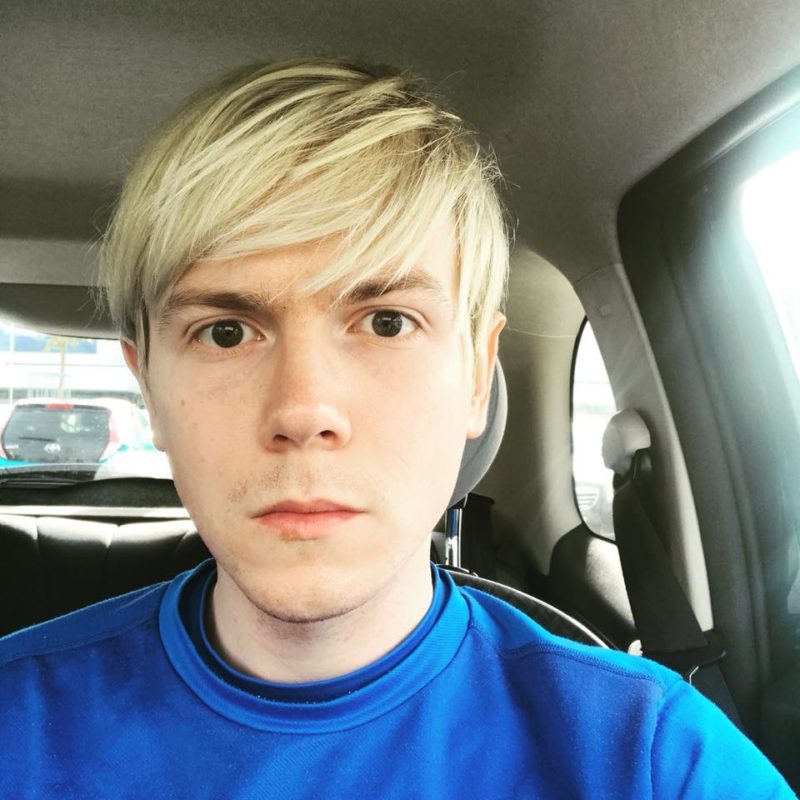 Tied to the '90s. I love anything with a good melody. Favourite acts include DIIV, Best Coast, Wavves, MBV, The Lemonheads, Bully, Pavement, Weezer, Wolf Alice, Mac DeMarco and Dinosaur Jr.