Mumford and Sons disappoint with new single 'If I Say'
It's official: Mumford and Sons are officially boring. As if this cold winter weather could be any more dismal, Mumford have just graced us with possible their dullest number yet, new single 'If I Say'.
Starting off with some dark, twinkling piano and Marcus Mumford's husky 'I came here without a choice…', 'If I Say' feels like a sleeper from the word go. Everyone knows Mumford and Sons for the heavy drums, twanging banjos and shout-along choruses of their first (and up to a point their second) albums. That is what they are good at – and they really are good at it. Slow, emotional songs have never been their forte. But we'll give it a chance. Slow songs are in no way essentially boring and perhaps Mumford will pull it off this time.
As Marcus Mumford drones on throughout a verse, a bridge, a chorus, it becomes clear that we had false hope. There is a sense of build – drums, strings and harmonies being layered up as the song goes on – but it just never really seems to build to anything. Even worse, the lyrics are intensely uninspiring. In a song so focussed on vocal rather than riffs or instrumental, you'd expect something at least a little lyrically exciting. But no, 'If I Say' is just a mashing together of generic sad love song bits and pieces, the most disappointing being the "chorus", which consists of exactly one line repeated – 'if I say I love you, then I love you'. Incredible.
If this is one of the lead singles for Mumford and Sons' upcoming album Delta, don't get too excited. The London four piece have noticeably been getting worse and worse since the Golden Age of endless bangers that made up Sigh No More, and this is no exception.
'Delta', the fourth album from Mumford and Sons, will be released on November 16th. Mumford and Sons play Birmingham's Genting Arena on Friday November 23rd.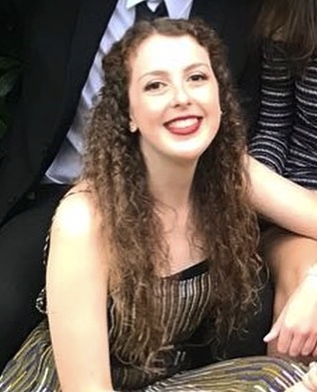 Music lover, beanie wearer and vegetable enthusiast.