Review: Youth Man revel in Hare & Hounds homecoming
The "loudest live band in the UK", Youth Man, headlined a night of local talent at the Hare & Hounds
Their raw sound energised and compelled the crowd
Strong supporting sets came from The Terror Watts, The Broken Oak Duet, Last Light and The Mighty Young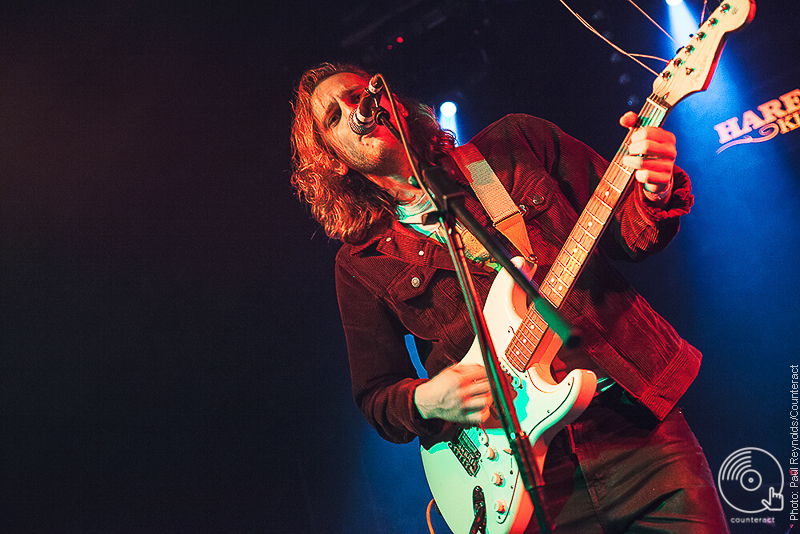 The Terror Watts
When the night kicks into gear with a cover of David Bowie, you know you're on to something good. And so it was when The Terror Watts took to the stage on Saturday January 16th. Opening with a raucous rendition of 'Rebel Rebel', the trio showcased why they're fast becoming seen amongst the brightest acts in the Birmingham scene. Taking a rock and roll foundation and building in enough catchy chorus hooks for automatic sing-alongs, they made the stage their home, and the audience wasted no time settling in amongst their refrains.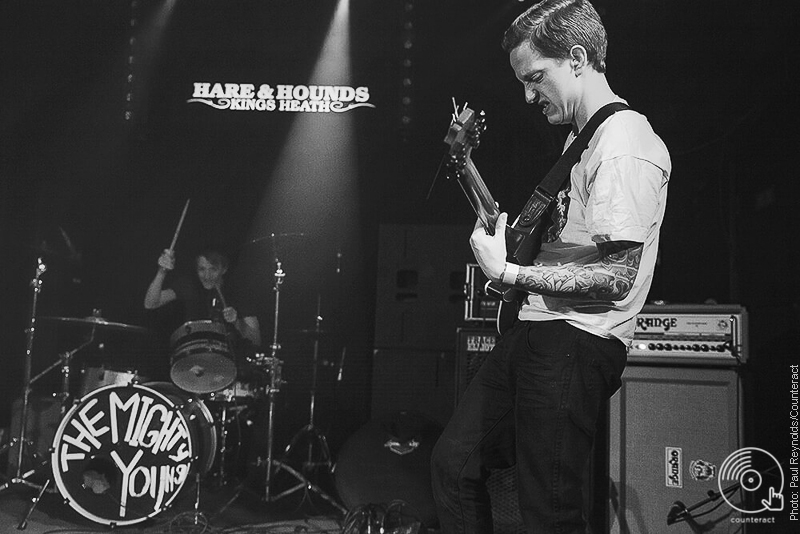 The Broken Oak Duet
Filling the room with their searing instrumentals, The Broken Oak Duet put on a performance that proved unlike any other. Extended refrains and driving rhythms surged from centre stage and washed through the room like a tidal wave, overpowering all in their path. Dark, forceful, and downright hypnotising, the duo had the audience held hook, line, and sinker.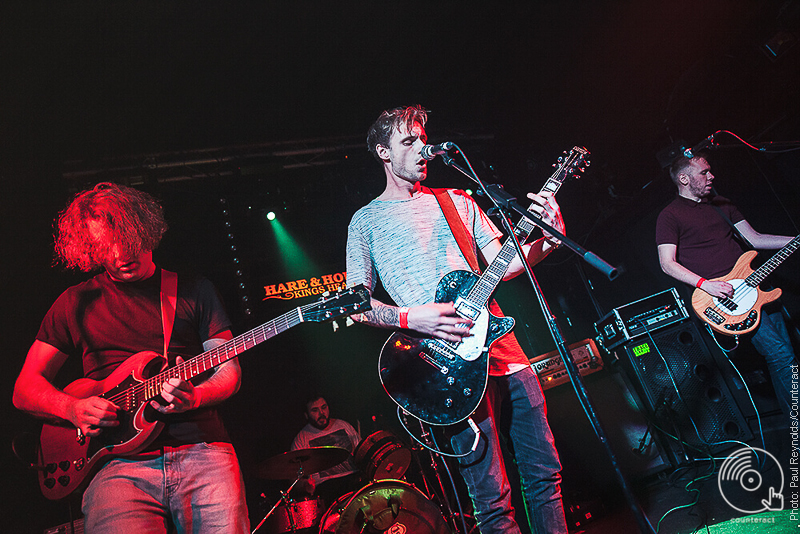 Last Light
Taking a turn for the more melodic, Last Light glided along soaring guitars and bittersweet vocals with a forceful grace. Wearing their hearts and early-00's influences on their sleeves, the groups emotive lyrics and pop punk refrains crafted a sound structured with a nostalgia that's both intensely heartfelt and endearingly swooning.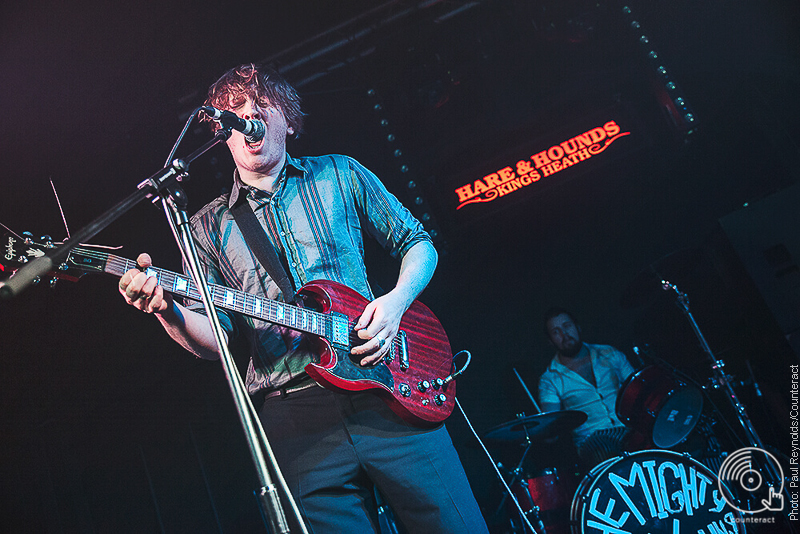 The Mighty Young
The Mighty Young might be a force to be reckoned with, but that didn't prevent the audience from trying. Feeding off the two-piece's unique take on garage blues, one enthusiastic crowd member sparked the energy on the floor, before taking to the stage to air guitar against frontman Joe Gatsby. Proving more than capable of holding their own against the inebriated and the frenetic, the duo commanded their spotlight with their characteristic dexterity and infallible raw power.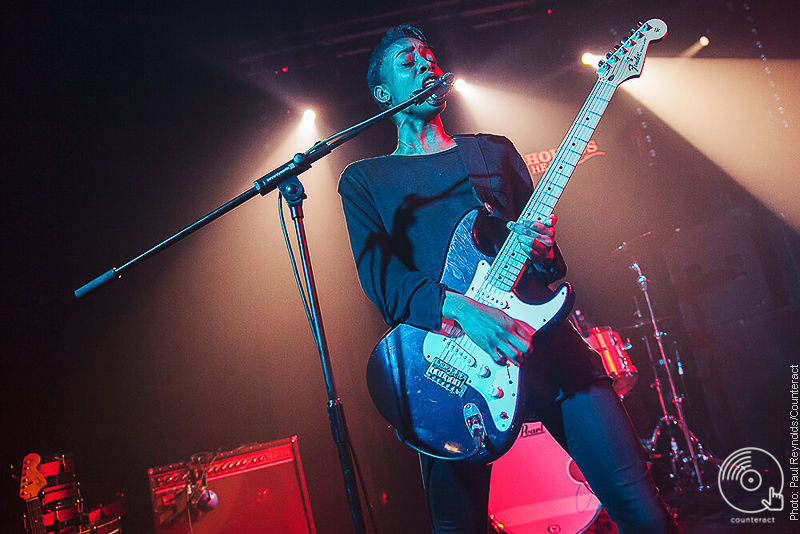 Youth Man
Spectacular though that all may have been, the night was all about Youth Man. If their deafening sound wasn't already gripping enough, as bassist Miles Cocker dived into the crowd mid-first song (and impressively vaulted back onto the stage in a single bound), the trio's energy ensured the room was enraptured.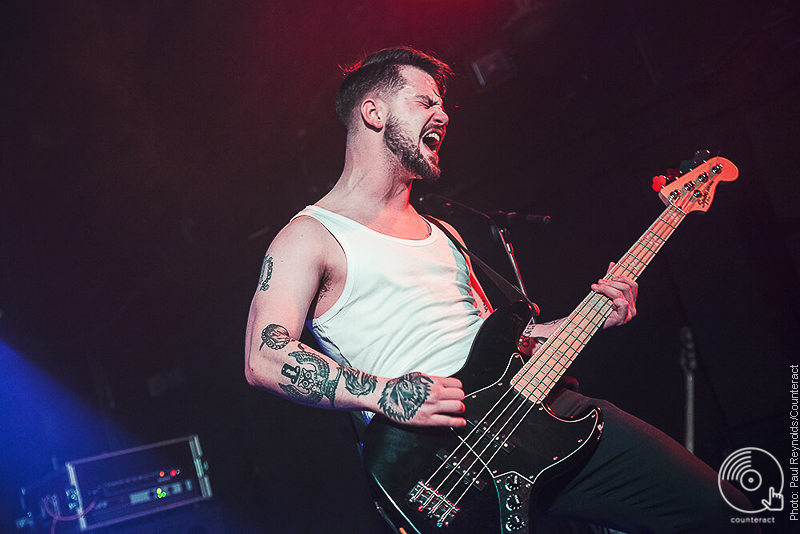 Youth Man
Playing celebrated favourites alongside new (and "new-ish") songs, Youth Man perform with a natural fire that sparks through the room and blazes without compare. Joking between songs that are both addictively wild and relentlessly compelling, the trio might be raw, but their sound is scrape that everyone savours.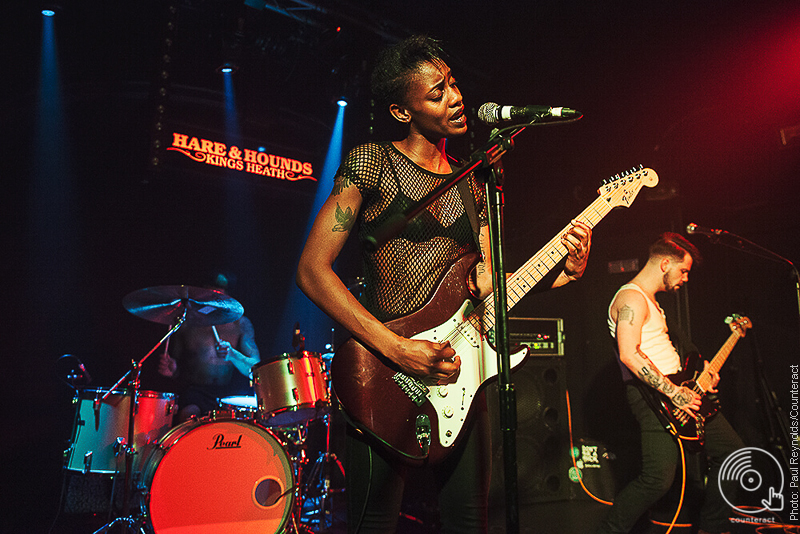 Youth Man
Photographs by Paul Reynolds