Review: Years and Years show their worth on debut arena tour
Years and Years' euphoric rise saw them headline Birmingham's Barclaycard Arena on Friday April 1st 2016
Support on the night came from London duo Nimmo and Danish popstar, Mø
Years and Years' career has truly rocketed, from gaining initial recognition last year to becoming the fully fledged successful pop stars they are today with a mass following of fans and a sold out UK arena tour to boost. They returned to Birmingham performing at the Barclaycard Arena, a huge step up from their O2 Institute show last year.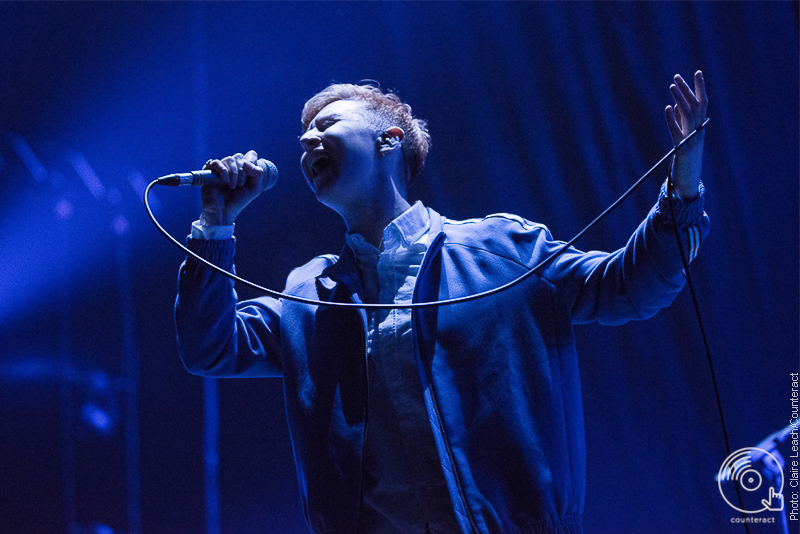 Nimmo
First support was London duo Nimmo, performing a set of fun synth-pop numbers. Audibly they were comparable to Years and Years as the singers mellow voice layered over a barrage of bass and tropical synths. They had an admirable confidence as the singer danced around the stage maintaining a relatively strong presence. It whetted the pallet nicely for what was in store for the audience.

MØ
Under-rated Danish pop singer Mø was up next and fitting in well with the huge arena setting. Arguably most known for featuring on Major Lazer's hit 'Lean On', she treated the crowd to a distinctive performance of numbers with unique production and stand out pristine vocals. Heavy bass, buzzing synths and fizzing instrumentals blasted through the arena filling the space with its vastness. Whilst she may not currently be at the iconic status of performers such as Ellie Goulding or Rihanna, the brief set suggested that if her talents are more widely recognised in the future she has a lot of capability to take on large scale headline shows.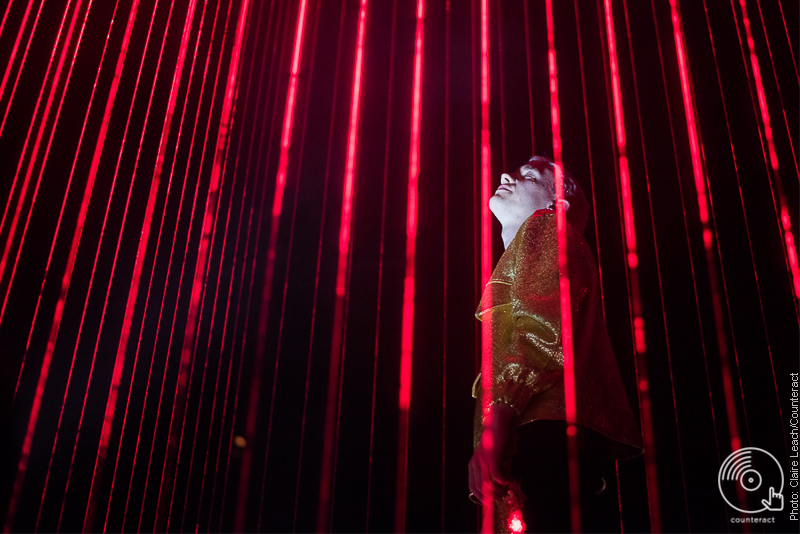 Years and Years
Years and Years opened on a slower note with the creeping, tension-raising album opener 'Foundation' as lead singer Olly Alexander ascended to the stage surrounded by bright red lasers fitting well with the slightly unsettling yet also enticing atmosphere of the track. Their entire performance combined stunning bright visuals appropriately with the synth-pop tracks, each elements complimenting each other perfectly. 'Worship' was infectious with its pounding consistent bass, soaring synths and powerful vocals. This level of performance was continued throughout as they sped through each song replicating the intricacy of the recorded versions, whilst shining in the epic large setting.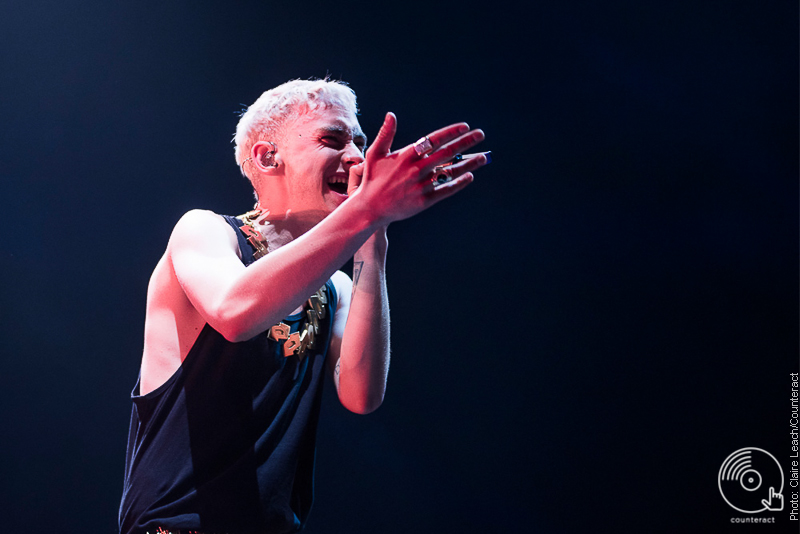 Years and Years
More emotional slow moments of 'Memo' and 'Eyes Shut' highlighted Olly's stunning vocal capabilities transfixing the crowd. A cover of Drake's 'Hotline Bling' mashed with 'Dark Horse' showcased the group's creativity as they put on their unique spin on the tracks with fast paced danceable drums and swirling synths.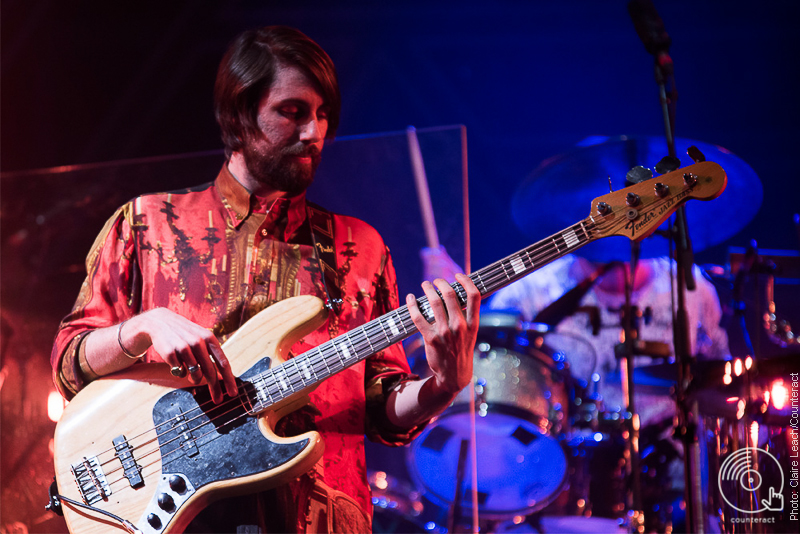 Years and Years
The crowd reacted with energetic bouncing and yelling along to dance pop numbers 'I Want To Love' and early hit 'Real'. There were some sweet charismatic moments such as Olly getting the crowd to sing happy birthday to bassist Mikey who was given a fair amount of attention as he came forward for a solo in 'Real' with a beaming smile on his face. It felt as if the group worked as a solid unit rather than focusing too much on the showmanship of frontman Olly, however he proved to command the crowd brilliantly upping the enthusiasm.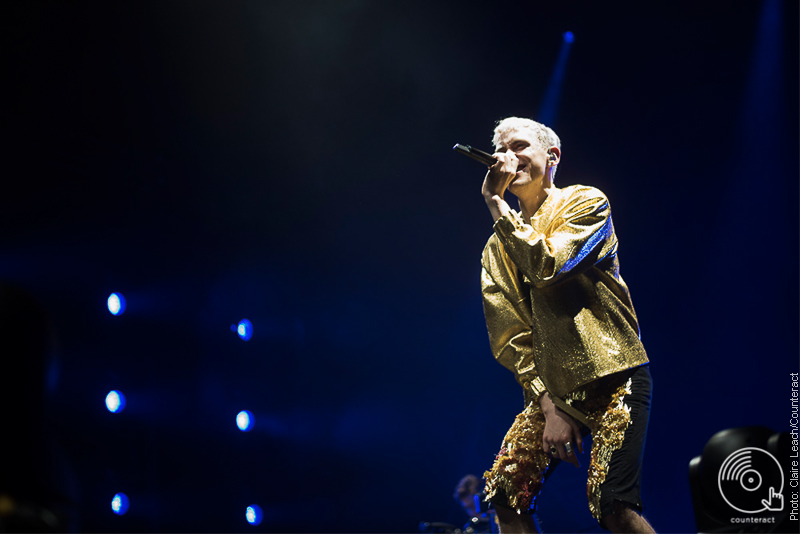 Years and Years
An explosion of confetti sent fans home during the brilliantly euphoric 'King' – ideal for the futuristic pop banger brilliance. Everyone echoed the chorus line whilst moving to the celebratory beats.
Tonight, Years and Years proved themselves as worthy of their mass of appraisal and showcased their evolution as a group reaching pop stardom they deserve. They shone in the epic arena setting and it was promising for future massive shows in the future.
Photographs by Claire Leach
Media and Communications student with a passion for music and discovering new artists. 90% of the time you'll find me at a gig. I listen to a really wide range of artists such as The 1975, Two Door Cinema Club, Bombay Bicycle Club, Ed Sheeran, Disclosure, Lorde, Florence and The Machine, Ben Howard, as well as a tonne of pop music like Taylor Swift and Ellie Goulding.