Walk The Moon discuss David Bowie, returning to Birmingham and playing on the moon
Having found worldwide success and platinum sales with single Shut Up And Dance, American happy-clappy band Walk The Moon have finally gained broader international recognition and have been able to play shows to fans in places they weren't able to reach before. Recent album release Talking Is Hard is filled to the brim with energetic 80s synth-pop anthems that truly shine in a live setting. Counteract caught up with the band before their headline show at the O2 Institute in Birmingham. Even in their down time off stage they still have a vibrant presence dressed in bright sweatshirts and eye catching bizarre Japanese cartoon designs. Lead singer Nick Petricca, known for his slick style, was dressed down with his signature mullet haircut flattened.
Speaking of Shut Up And Dance's viral success, bassist Kevin spoke of the doors that it's open up to them to reach audiences in even more places. "The song has given us the opportunities to do what we were doing on a bigger scale. It's been really special to see the song connect all over the world, we're triple platinum in Australia and Sweden and all these crazy statistics. It's given us a way to take our music globally in a way we weren't able to before."
Performing live is something the band hold close to their heart. "The live show is at the centre of everything that we do," commented frontman Nick. "All the making records and time spent in the studio, hanging out with journalists like yourself, is all to serve the live show to connect with fans in person. We want our fans to take something away that they can keep their whole lives and we can create a community which is great".
The tragic loss of David Bowie has had an impact on a majority of musicians in the industry as he was a massive influence to so many, including Walk The Moon. "Death is always a reflective time, for us David Bowie was a great teacher. He's been one of our main influences from the beginning," Spoke Nick on the band's reaction to the tragedy. "It got me to thinking how much courage it took as a person to get to know all of these versions of himself and share them with everyone to create an opportunity for any person to relate to this man and that's a really inspiring goal for us!."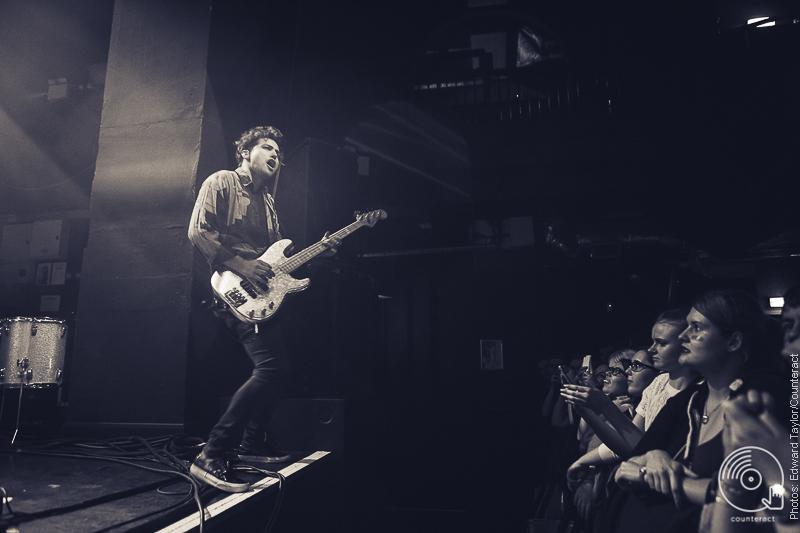 80s influences flow throughout Talking Is Hard but the band managed to keep it distinctly current. "A lot of the 80s influence came from within the band, we are highly influenced by The Talking Heads and Prince, and ELO and the like," Guitarist Eli commented. "But a lot of the modern sound came from our collaboration with producer Tim Pagnotta who always had an eye on keeping the sessions positive, moving forward and sounding fresh so we would be making references to our favourite sounds from the 80s but without mimicking them. There would be something new, a unique spin".
On places that the band has played before that they love, Nick said: "We really love Japan. Any amount of time we play in Japan we really really love. Also when we sold out Red Rocks amphitheatre was one of our favourite ever shows" It was a major feat in their career as Kevin described. "Immense is the perfect word for Red Rocks both in scale and emotionally because there's so much history there and we wanted to play there for so long. There's no way to prepare yourself for walking on stage and realising 'Oh My God this place is real'." Nick is also excited for their shows in South America. "We've been wanting to go for a really long time, at the end of this European tour we are hopping on a plane to Colombia and heading south. That's something we are really looking forward to."
The band highlighted their support act Colony House as an emerging band to look out for in the future. "We're really excited to be on tour with them, they have a terrific record that came out a couple of years ago and are putting wraps on their next album. Some really good friends of ours The Griswolds are another one who are finishing up on a second record. The first one is fantastic and we've snuck a few listens to the demos, it's shaping up to be even cooler. Immense, if you will." In terms of music they have been listening to a lot currently they are huge fans of the new The 1975 music. "Each of their singles are so unique and show a different side of them. It's slaying my heart they are all really really cool."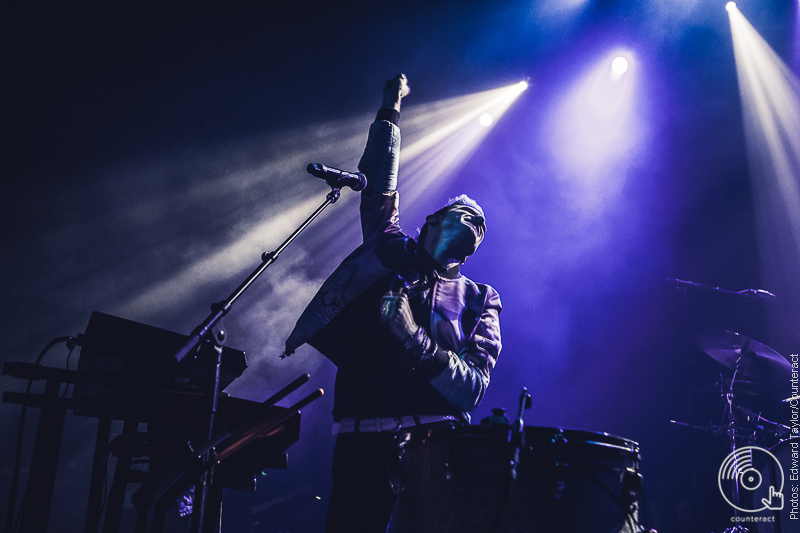 The band have had a history of playing in, playing a different room in the O2 Institute every time and working their way up to headlining the main room tonight. "I remember the audience brought props when we played here before which is so unique and special. People brought cardboard cars to lift up during I Can Lift A Car. I also remember one time we played here whilst Of Monsters And Men were headlining the main room, and I peered in thinking ahhhh someday. And now tonight we've made it".
Ending the interview on a humourous note, relating to the band title Walk The Moon, I asked if they could play one song on the moon what would it be and why? "We would have to play that police song Walking On The Moon. Some sort of rift would open up in space and sting would jump out shouting 'YOU'VE DONE IT!.'"
Media and Communications student with a passion for music and discovering new artists. 90% of the time you'll find me at a gig. I listen to a really wide range of artists such as The 1975, Two Door Cinema Club, Bombay Bicycle Club, Ed Sheeran, Disclosure, Lorde, Florence and The Machine, Ben Howard, as well as a tonne of pop music like Taylor Swift and Ellie Goulding.