Review: Washington legends The Melvins take over the Rainbow Warehouse
The roots of Digbeth rumbled on 22nd June when local promoters, Surprise You're Dead brought Washington's sludge rock legends, (The) Melvins, to The Rainbow Warehouse.
The night began with an apt and perfectly chosen DJ set from the Midlands best-loved grunge rockers, God Damn and the venue was packed to the rafters by 8pm.

With the band scheduled to perform at 8.30pm there was no support and with their set lasting for over an hour and a half, there was really no need for one.
Following the release of their current album, 'Basses Loaded', The Melvins have made it clear that they have no intention of slowing down anytime soon and inevitably, their performance worked strongly to reinforce that fact.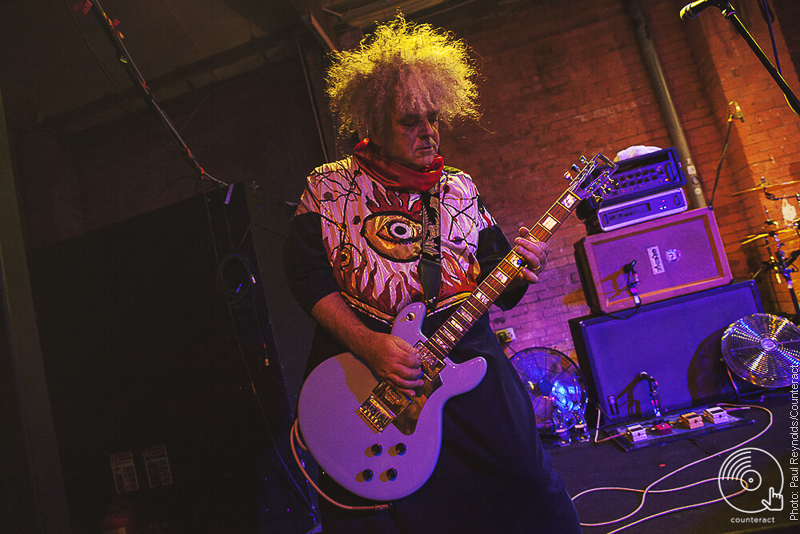 Buzz ('King Buzzo') Osborne and current bassist, Steve McDonald, took to the stage amongst the screeching riffs of 'Star Spangled Banner' with Dale Crover sauntering on afterwards looking like he had just woken up. His lethargic stance did not last for long, as minutes later the room was filled with the thunderous rumble of feedback and hefty thudding drumbeat that Melvins are renowned for, causing the venue to shake with a vibration worthy of the Richter scale. Kicking off the set with 'Eye Flys', Buzz swayed too and fro, battling his guitar to produce the maximum amount of dirty down-tuned drone, whilst Crover erratically pounded on his drum-kit easily rivaling the eccentric and musical madness of Keith Moon. Although being the latest addition to this collection of misfits, McDonald displayed enough rock' n 'roll high kicks and anarchistic energy over the course of the night to be the perfect addition to the 3 piece puzzle.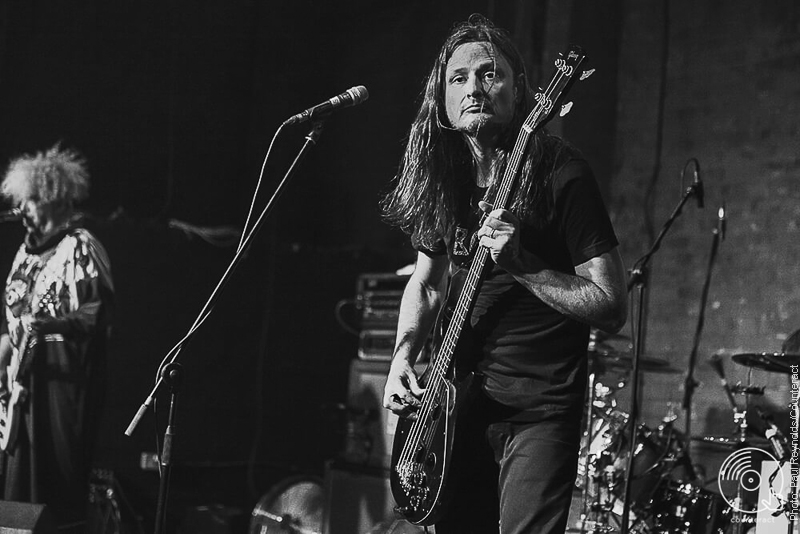 As expected, with a back catalogue of over 30 years worth of material, it was anyone's guess as to what songs the band would choose to include in the nights set-list. Much to the appreciation of the audience, they played a varied mix of covers along with their own sludge laden creations. Powering through songs such as, Malfunkshun's 'With Your Heart Not Your Hands', Alice Cooper's 'Halo of Flies' and Kiss' 'Deuce', Melvins eagerly lured the erupting mosh-pit ready and stage diving crowd, into a night of rock appreciation with the force of a freight train. Including their own, 'Sesame Street Meat', 'Queen', 'Night Goat' and 'Onions Make the Milk Taste Bad', they screeched and roared through their chugging maniacal performance, masterly blending all the elements of+ classic rock, metal and grunge, ultimately evidencing a 3 piece that are experts in musical diversity.
With the many years of experience that Melvins possess at enthralling an audience it was no shock to anyone that they played their entire set with a phenomenal amount of gusto and enthusiasm. The interesting element was that it lacked any kind of ego, a trait that would have been undisputed for a band that have so much history and musical influence over others that followed in their footsteps. Each member of the band had moments being centre stage and thrived in it, although the main power of the night was the equilibrium of all their contributions combined to make one hell of a great rock gig. With the lack of ego involved the crowd got to witness a band that are undeniably legendary in the world of rock music and were completely down to earth and jovial about it.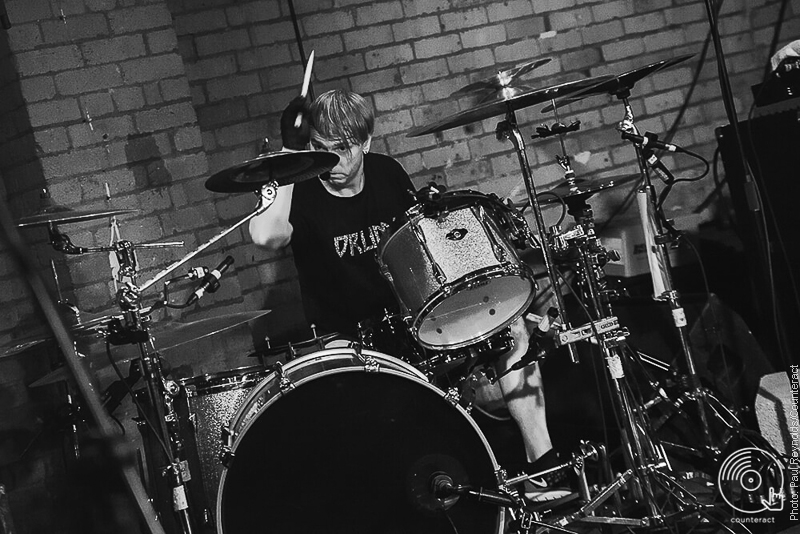 The audience obviously loved every second of (The) Melvins performance, which was easily marked by the lack of people leaving the crowd to visit the bar and risk missing anything. After an hour and a half of non-stop mosh pit and a set reaching almost 20 songs, Melvins put down their instruments, took their place at the front of the stage and encouraged the crowd to sing along to the last song on their new album, 'Take Me Out To The Ball Game'. With every person in the room shouting along to '1…2…3 strikes you're out', the 3 musicians took a proud bow, blew a kiss and exited the stage knowing any band playing the venue after them will have one seriously hard act to follow. If anyone needed a reason to understand why this band have been around for so many years and have somewhat of a royal status amongst rock music fans, this night was it.
Photographs by Paul Reynolds
English and Media Studies graduate, frequent traveler, vinyl and vintage enthusiast….fan of delta blues, folk, 60s/70s rock, psychedelia and the many gaps in between. Favourite artists include Wooden Shjips, Radio Moscow, All Them Witches and too many others to mention.