Review: TEN FÉ hypnotise the Hare & Hounds
Indie-poppers TEN FÉ bring charm and charisma to Birmingham's Hare & Hounds
Fuzzy guitar band Juice revive the spirit of B-Town
Cinema also exhibit their brand of dense, synth-heavy tropical pop
You would be hard pressed to find three bands with less Google-able names- incidentally, you might be surprised how many Facebook pages are dedicated to fruit drinks and film venues- but it would also be difficult to find a line-up that so perfectly shows what contemporary indie-pop sounds like.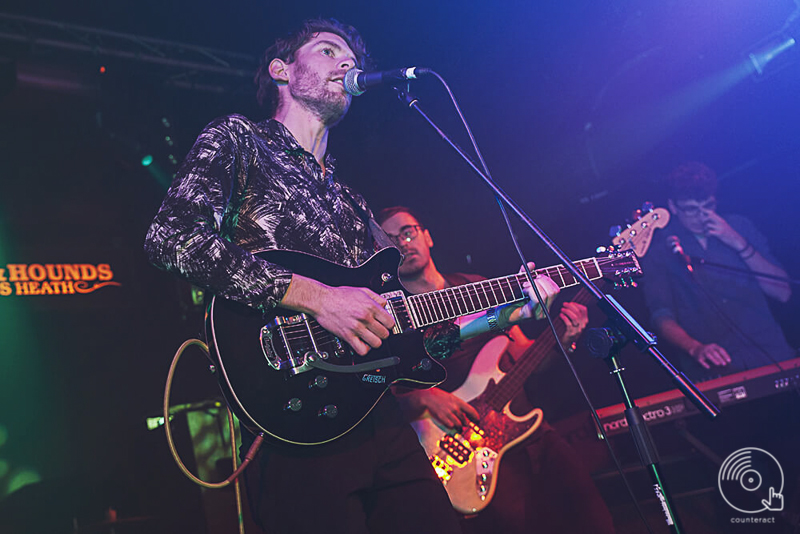 Cinema
Opening the night, Cinema are a band for whom "minimalism" is not on the agenda. With banks of synthesizers and arrays of drum samples, they play sumptuous tropical pop songs with seemingly infinite layers to them. Their use of polyrhythms is sometimes reminiscent of Django Django, and there are times when detail is lost amongst the noise, but through it all a clear, strong vocal ties it all together. Cinema's singer shows potential of being a truly great frontman, and it is well within the band's grasp to strike a chord with a larger indie audience in future. Also, unlike a real cinema, they didn't try to charge the audience extortionate prices for popcorn. So there's that.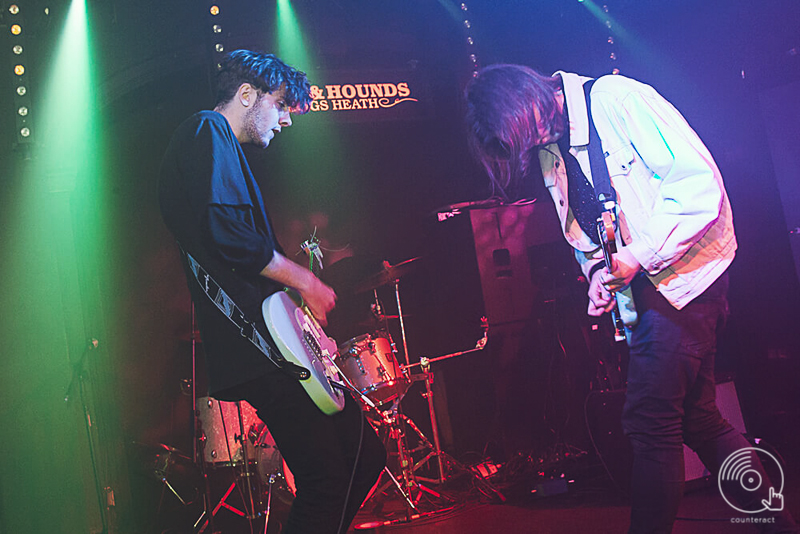 Juice
Reverb-laden fuzz guitars, pop sensibility, and a singer with curtains: comparisons to Peace are easy when it comes to main support Juice. So easy, in fact, that it's necessary to get them all out of the way at the beginning of this paragraph. Aside from B-Town comparisons, they are the most ear-splittingly energetic band of the night, thrashing out singles such as 'Acid Kids' and 'Sugar'. There is a slacker element to their performance, particularly in their singer's casual vocal delivery and dead-center stare into the back wall. Despite the minor roadblock of a broken string they manage to pull it off, and leave the stage to a contented crowd.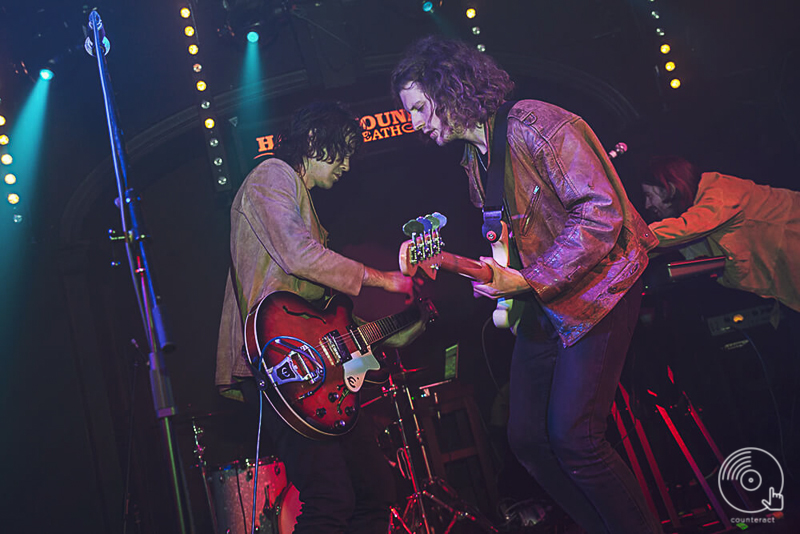 TEN FÉ
When headliners Ten Fé finally take to the stage it's in the midst of a smoke so thick a few audience members wonder whether the smoke machine has broken. Nevertheless this suits the hypnotic, looping sound of this band well, with their atmospheric indie-pop with electronic flourishes and thick vocal harmonies. Band leaders Ben and Leo take it in turns to lead the songs, alternating between understated guitar plucking and synthesizer twiddling.
The performance is gentle and laid-back, but not without confidence. The set starts with them shouting "come on", half at the audience and half at themselves, and the stage banter is always done with a charming grin. At one point Leo attempts to get the crowd singing along, giving eye contact to every individual audience member until they agree to do so. This reviewer was unable to communicate at the time that he didn't know the song, and takes full responsibility for this awkward moment.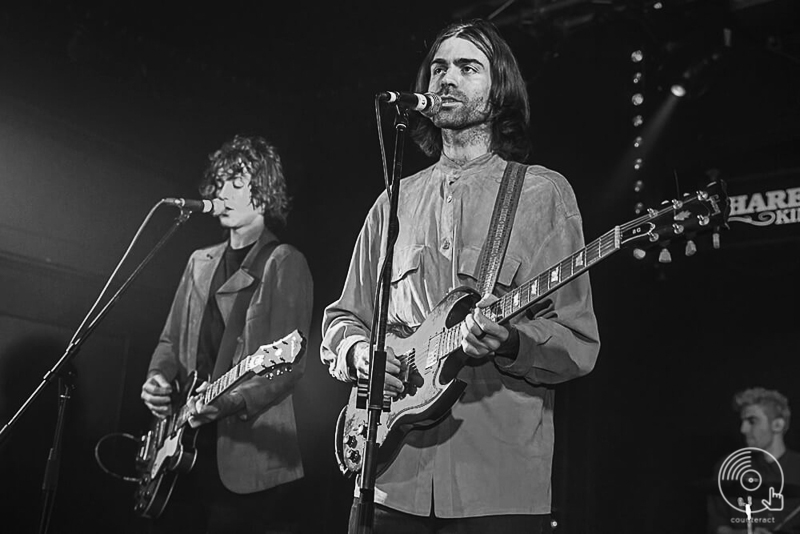 TEN FÉ
Due to the repetitive, trance-like nature of Ten Fé's songs, there is a risk in the fact that if a listener isn't hooked in the first three minutes of a song, they're unlikely to be brought on side in the next three. However, with songs such as 'Time' and 'In The Air', they are likely to find a loyal fan base of indie-poppers, who will hopefully know the words next time Leo attempts to conduct a singalong.
Photographs by Paul Reynolds
View the full set here.