Review: Voyage Events make triumphant debut with Mehmet Aslan
Mehmet Alsan headlined Voyage Events' debut event in Birmingham on August 3rd
Aslan delivered a duel performance which began at Cafe Artum, before moving onto the Hare & Hounds
Gearing towards the experimental, Voyage promise future installments which break the bonds of "tried and tested" 
Last Friday's particularly humid weather was curtailed by Dig Brew Co.'s own branded ales and DJ Mehmet Aslan's cool presence at Café Artum. The record store, bar and café have begun to regularly host in-store, "warm-up" sets, including Henry Wu and Craig Richards who headlined at Moodfix and Resonate respectively in May. These events offer customers a chance to catch a free taster of a DJ's track selection, browse vinyl and pick up tickets at a reduced rate. An institution of crate diggers, sandwich fanatics and opportunists: Artum is steadily shaping up to be a hotspot for the West Midland's electronic music community.
At 5.30pm the Café was buzzing with patrons as Mehmet Aslan span a repertoire of slung-back funk, disco and soul tracks. Having caught his Boiler Room appearance – a powerful Eastern electro affair, characterised by domineering rhythms and brooding bass – this performance was a testament to his versatility. Chilled out, orchestral leanings marked him as a selector with a skill for curating an impeccable vibe in any backdrop.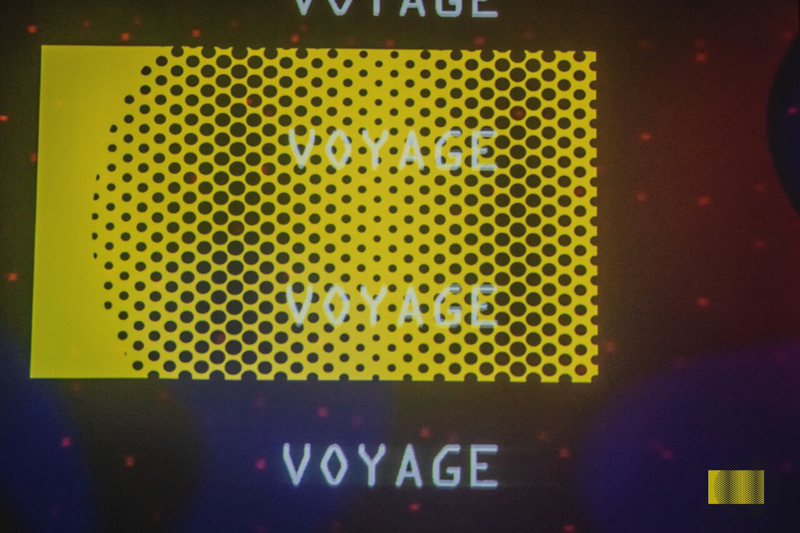 Voyage Events
Before picking up a signed painting from the man himself and a copy of his EP Ghost Station on vinyl, we made our way to the Hare & Hounds. The upstairs room had been decked out with Indian throws and swirling visual installations which featured further examples of Aslan's abstract expressionist-influenced work. Paired with ambient lighting and a crowd capacity of 250, the atmosphere was both intimate and ecstatic.
Behind the booth, resident DJ and co-founder of Voyage, K Francis diffused a cohort of dubby, euphoric electro and house. Drawing influences from the likes of Andrew Weatherall and Radioactive Man, with a penchant for broken 70s synths and wonky acid, Francis is an up-and-coming player in the Birmingham underground. A charismatic talent with distinctive "job stopper" (his own words) hand tattoos, he's definitely a name to clock.
Certainly not one to rely on cheese or predictability to carry his potentially gruelling 4-hour set, Mehmet Aslan's skills as a selector are unparalleled. The Shazam app worked in vain to find any of his unfamiliar records, offering me the chance to pocket my phone and enjoy the musical journey. Warm, upbeat disco carried on from where the afternoon at Café Artum had left off, synchronised with haunting Arabic vocalisations.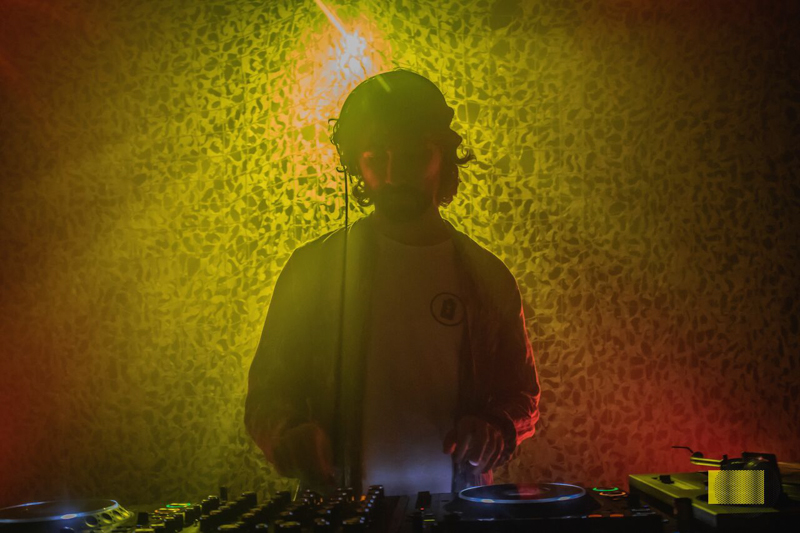 Mehmet Aslan
Having grown up in Switzerland with Turkish heritage, Aslan's music gets lost in the spaces between cultures; circulating between a bumping Berlin basement and folkloric Middle Eastern melodies. Reaching a crescendo of dark, perpetuating techno, the sombre bars of 'Hiyar' dropped to a rapturous crowd.
When 3 am came around – signalled by the lights turning on – the audience offered applause before breaking into a chant of "One more song! One more song!" Aslan obliged with a soulful interlude: a fitting wind down to a night which threatened to become a lock-in.
Photographs by Jack Young