Review: Tom Grennan plays to a sold-out Sunflower Lounge
Tom Grennan sold-out the Sunflower Lounge on Wednesday February 8th 2017
Support came from Dorset's CuckooLander
With the audience singing along, Tom Grennan played an impressive set.
Dorset's CuckooLander set the Sunflower Lounge's ambience alight, with her multi-faceted sound. Airy vocals enveloped in delicate chimes and pulsating beats warmed the growing crowds as the crescendos built and the songs raced. CuckooLander has a big-screen worthy sound, her tracks conjuring images and sound-tracking thoughts with a real mesmeric edge. Uniquely fresh, and uncontainable in genre, CuckooLander tantalized the audience with the hums of gems such as 'Mother Nature' and the more familiar 'Beating Myself Up', which washed over the sold-out venue as they intently absorbed her offerings. Beautifully structured, CuckooLanders sound is dressed with graceful jangles which climb to a paradisaical storm of sound, a unique style which suggests an impending flight to the top.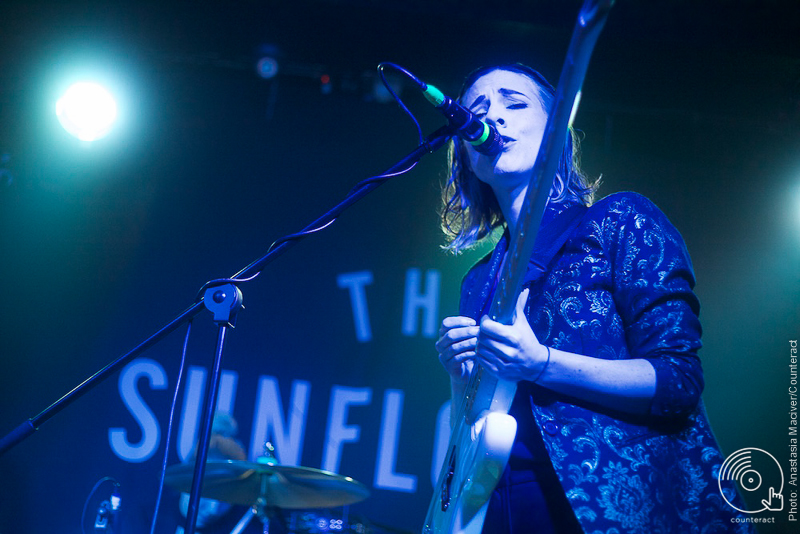 CuckooLander
Bedford-born singer/songwriter Tom Grennan initially became known to the wider public following his collaboration with drum and bass duo Chase & Status, providing vocals and starring in video for 'When it All Goes Wrong'. Tom Grennan released his debut single, Something in the Water in 2016, working closely with producer Charlie Hugall (Florence & the Machine, Kaiser Chiefs, Ed Sheeran). Tom's credits to date also include topping Hype Machine, reaching #2 on Spotify's UK Viral Chart, supporting The Libertines and now smashing a sell-out headline tour following the release of his four track EP.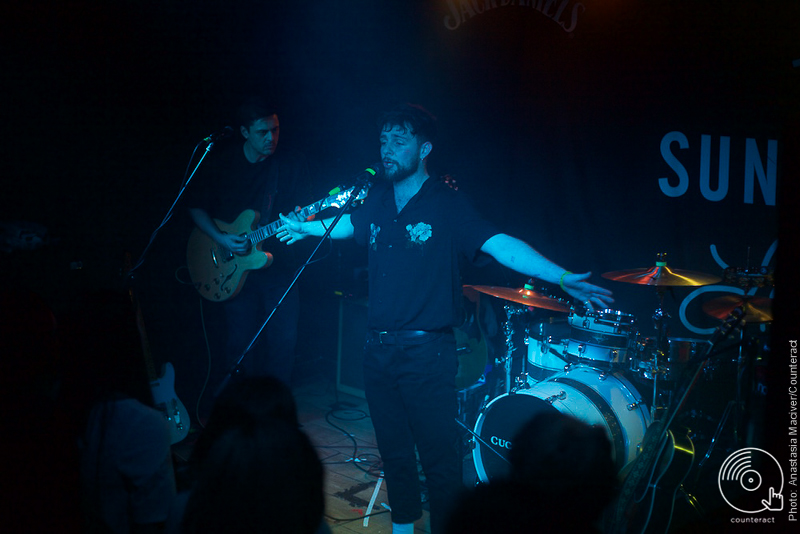 Tom Grennan
Grennan's time is now, this really is his calling. Opting for a career in music over his other love, football, Tom is armed with the tools to truly take over. Boasting gruff yet velvet-smooth vocals, with hints of Paolo Nutini and Amy Winehouse, Grennan's cross-genre style is something to fall in love with. Kicking off his set to a sold out Sunflower Lounge with the rhythmic 'Old Songs', Tom begins to tell tales in the poetic Jamie T-esque track. Instantly captivating each member of the crowd, signs were already showing that something special had graced the stage. Offering striking voluminous highs and lows, melodic twists and turns, tempo peaks and troughs, Tom takes his congregation on a journey, walking them through stories of love, life lessons and intelligent morals. Blending soul and blues with modern indie hues, Grennan's palette holds multiple genres and his skill for working them all into his arts is impressive.  In lyrical outpourings of songs, such as 'Giving It All', Tom couples his fluid vocals with songwriting skills which are ahead of his years. Teasing us with a taste of what's to come in his brand new EP, Release the Brakes, which is set for release mid-March.
Possessing a lovable, youthful edge, often reminding the crowd of his gratitude for their attendance along with his struggle to accept his rising fame, Tom had the gathering in the palm of his hand. It's clear to see that Tom is set to soar and is gifted with talent beyond measure, although being so humble and genuine there is no doubt that Tom will remain grounded and "real" in keeping with his true to life lyrics. Regular reverberations of his hook-filled crafts, the atmosphere was alight, ripping through the air with silk-smooth trills,  Grennan blessed Birmingham with a perfect performance of 'Sweet Hallelujah'. Tom has developed an unrivaled ability to pen songs which connect with listeners and truly moving, the heavenly belter drew the crowds in deeper. Wavering from intricate and intense to delicate and dulcet, Tom preaches his perfectly poetic verses, washing the walls of the venue with words of wisdom throughout the powerful, ambrosial outpouring.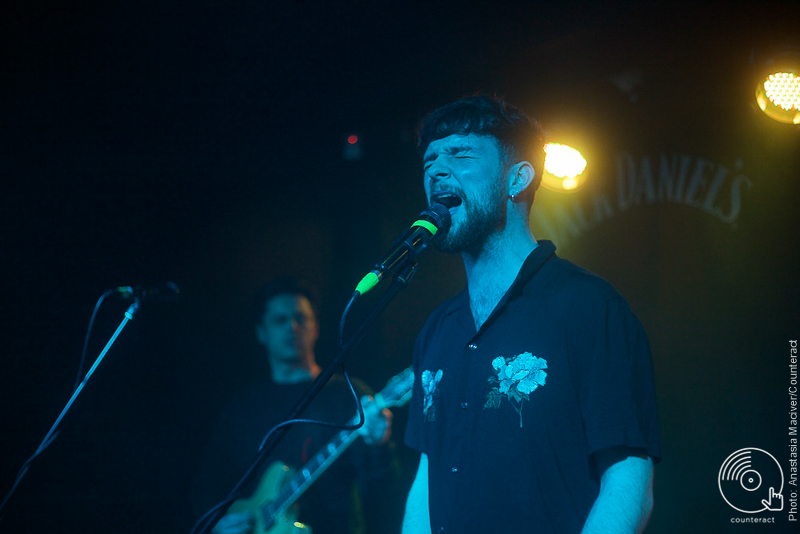 Tom Grennan
Later, returning to his celestial references, Grennan continues to spoil with further a goose-bump inducing track, 'Praying', his next release. Gifted with such exceptional vocal skill and lyrical prowess, Tom Grennan has undeniably found his purpose, written in the stars his climb to stardom is a guarantee confirmed by his ability to materialize such an atmosphere on a Wednesday evening in a Birmingham hideout. Suggesting the close of his set , Tom (backed by his new-found choir – the audience) harmoniously performed 'Something in the Water', leaving little need for Tom to command. Backed only by Grennan's guitarist Danny and keys/piano from Howard, the congregation sang in unison as Tom looked on, visibly awestruck by the remarkable response. As the song drifted to a close, the audience stirred instantly urging for more from the Insanity Records star.
Grennan hit back with a stunning rendition of 'All Goes Wrong', the song which tipped him for new heights, championed by BBC Radio 1's Annie Mac as the Hottest Record in the World upon its' release. Once again the breakthrough idol was met with his accompanying choir of fans, truly lost in the reverie of the explosive show put before them as they swayed and moved with the buoyancy of the soulful, stripped-back drum and bass originator. Coming to an end all to soon, the action-packed novel of lyrical tales closed. Blown away by what had been witnessed, the congregation began to ascend for the bar for the promised beer they'd be sharing with Tom post-show. It's only a matter of time before Tom Grennan will be a name on everyone's lips; this sell-out tour followed up with his new releases will create a whirlwind. Already possessing a real identity by sound and sight, the London-based solo artist's fate lies up there with the greats, a new musical legend has arrived.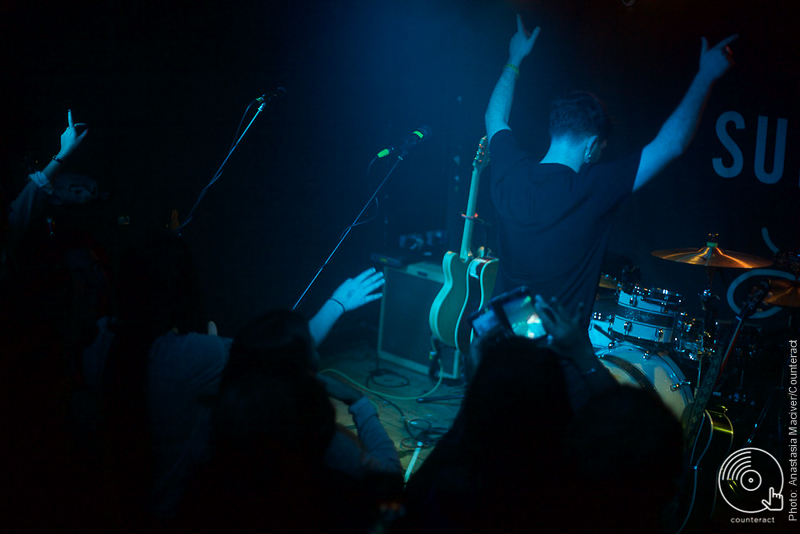 Tom Grennan
Photographs by Anastasia Maciver