Review: The XX play their pre-Glastonbury Festival set at the O2 Academy
The XX play their pre-Glastonbury set at the O2 Academy on June 21st
Support came from Kelly Lee Owens
The energy increased throughout the night despite a slightly sedate start

It's a very warm night so the last thing we want to do is cram our bodies into a dark smoky room, and yet, despite the warmth. hundreds of hipster bodies paraded into the O2 Academy. In what may seem like an act of ludicrously we wait and wait for The XX, the London based trio comprised of Romy Madley Croft, Oliver Sim and Jamie Smith,  who create indie electronic pop rock that has continued to draw in fans over the years.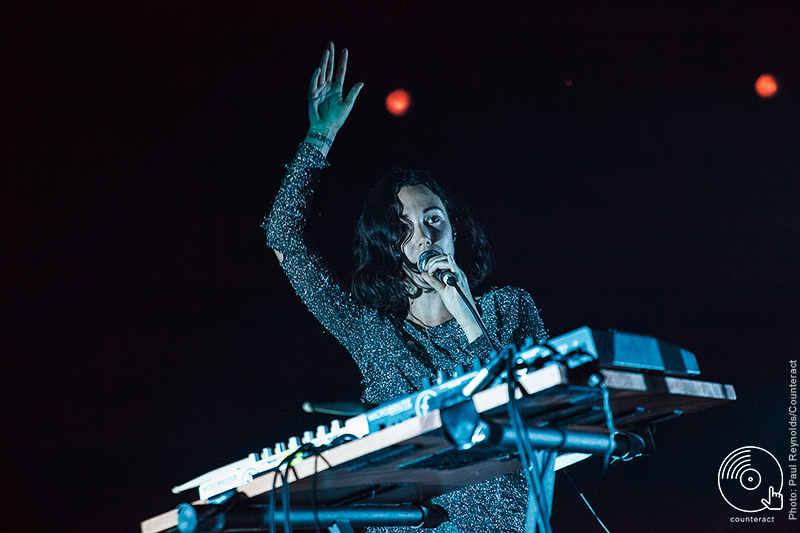 Kelly Lee Owens
Like sounded Kelly Lee Owens opened the night, her synth sounds dancing across the room. The audience was warmed up, in more ways the one. After a few minutes the stage was fogged and The XX trio sauntered on. Immediately the band burst into the ambient electronic sound that has come to form the base for most of their work. An instrumental introduction broke into 'Dangerous'. The simple song nicely paralleled the aesthetic simplicity of the band and their lack of stage shenanigans, something that would slowly evolve through their set. Sustaining a more subdued energy, The XX performed 'Crystallized' and 'Say Something'.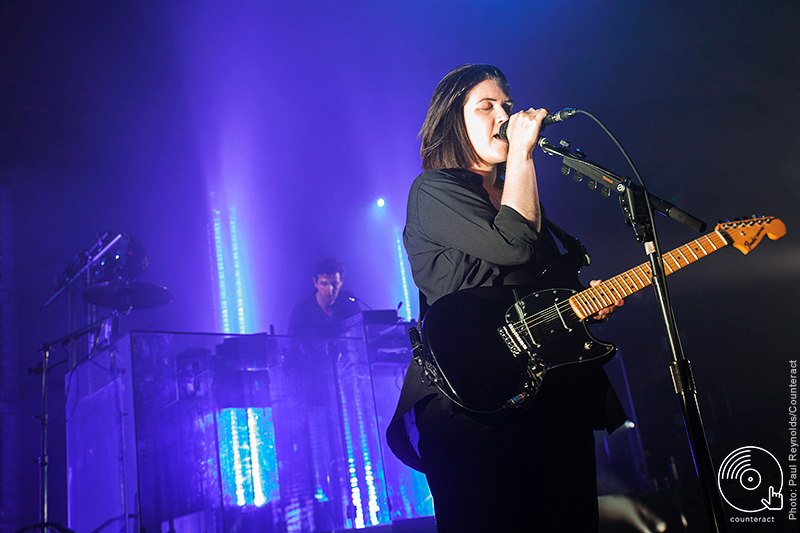 The XX
'Performance', 'Infinity' and 'VCR', slowly picked up the rooms energy, integrating a more visually attuned show, with a mixture of lighting and lasers, the band transitioned from their sterile start to the dance craze that one would expect. Dedicating 'Islands' to all the singles in the room brought about a bit of laughter of excitement from the fans. With 'Islands', a fanciful pop electro indie tune, the sedated start broke and the energy increased as 'Fiction' launched the audience into full dance mode.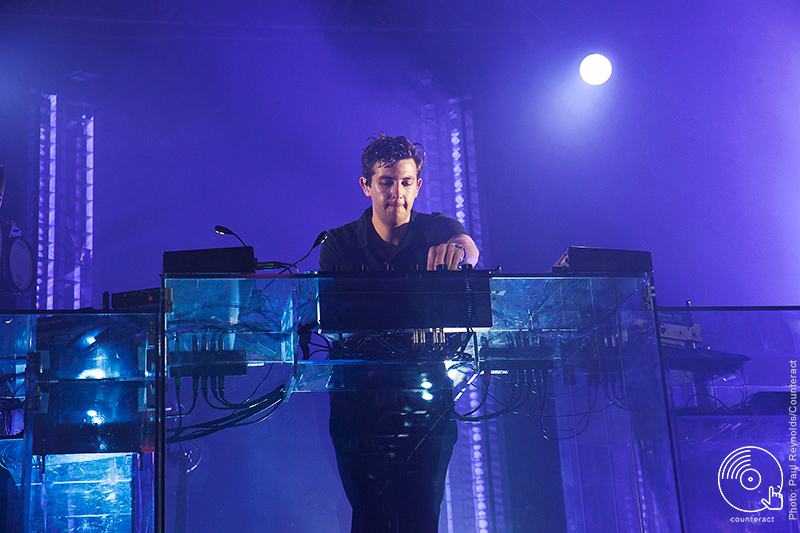 The XX
'Shelter' was up next, a similar sound mixed in the softer high energy that permeates The XX's tunes. With blurred song transitions making the second half of the set feel more like a continuous DJ loop, The XX launched into, 'On Hold' and 'Angles'. The night ended with the encore performance of 'Lips', 'Chained' and 'Our Song'.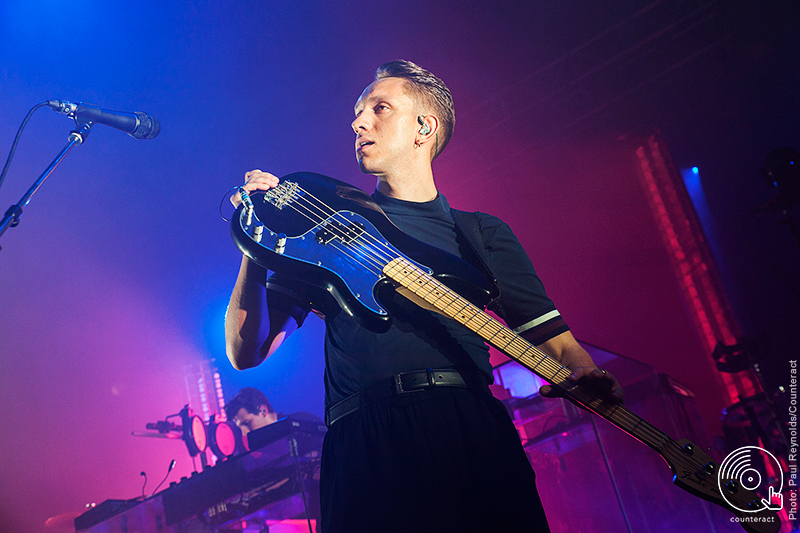 The XX
The XX perfectly demonstrate the electro-pop craze that has hit the market in the last ten years or so. Their work is part ambient, part rock, all wrapped in a lovely little electronic sleeve. Their show was energetic despite the sedated start, and fans certainly left wildly entertained and very sweaty. As the show was titled as a "pre-Glastonbury set", it was clear that the spectacle of the show would transition really well to a large festival scene. The XX, with their upbeat dance hall tunes, create serious and enjoyable music that pleases the ear of any listener and their set was a good indication of both the genius behind their music and the reason why they continue to draw in fans, despite the inundation in their genre.
Photography by Paul Reynolds