Review: The Flaming Lips bring buoyancy to Birmingham
Innercity Live sparkled as a brand new jewel in the crown of Birmingham's bustling music scene on August 12th

Organisers transformed the O2 Academy into a fairy tale wonderland
Headliners The Flaming Lips were joined by Public Service Broadcasting, Amber Run and Hoopla Blue
Famous for their kaleidoscopic live shows, The Flaming Lips do not disappoint. They open with a transcendent rendition of 'Race For the Prize', which climaxes in a shower of confetti and brightly coloured balloons. Throughout their 90 minute performance, a dizzying spectacle of lights and poly-chromatic video, provides a fitting visual accompaniment to tracks from their new album 'Oczy Mlody'.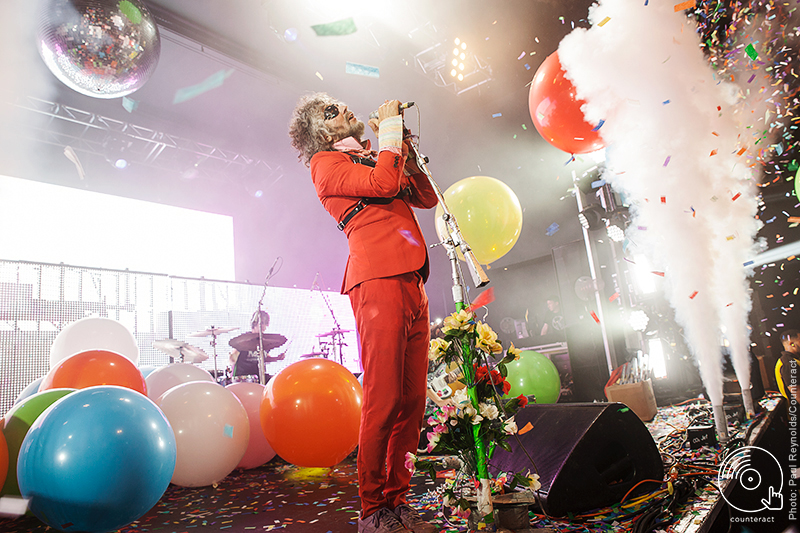 The Flaming Lips
Imploring the crowd the let go of their inhibitions and scream "like teenagers", The Flaming Lips work hard to present a vision of childlike innocence to complement their psychedelic neo-hymns. Singer Wayne Coyne in particular delights in the role of psychedelic choir master, leading an audience of brightly dressed super fans through sing along versions of their biggest hits.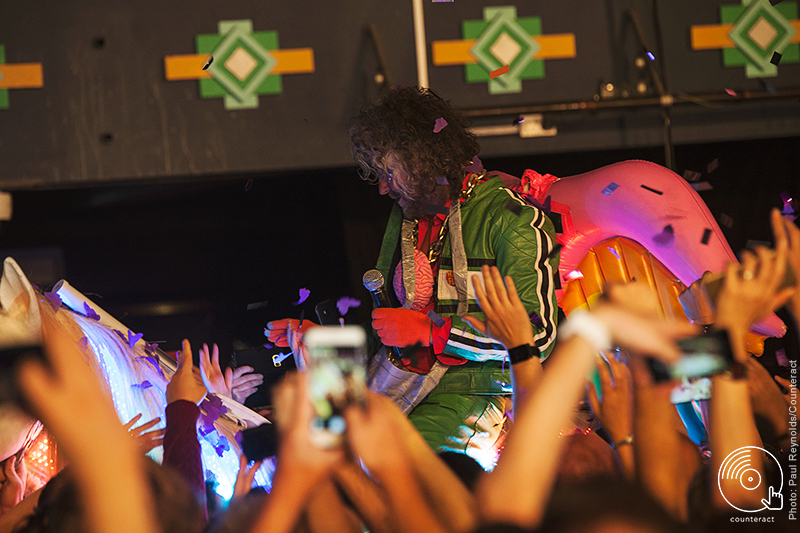 The Flaming Lips
At various points in the performance he enters the crowd to engage with fans more directly, notably whilst riding on the back of Unicorn to perform 'There Should be Unicorns'. The set culminates with a version of their 2002 mega hit 'Do you Realize??', which is performed under a giant inflatable rainbow.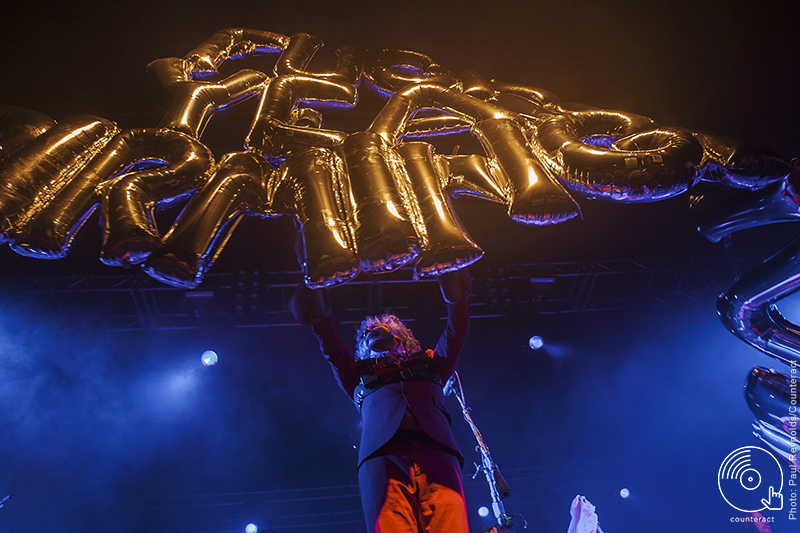 "Fuck yeah Birmingham" – The Flaming Lips
Touring to support latest LP, Every Valley (a collection of songs built on samples of interviews about the rise and decline of the Welsh coal industry) on paper Public Service Broadcasting do not make for an exciting live act. Fortunately for all concerned, when appearing in the flesh augmented by a 3 piece horn section, the group are a far more attractive proposition.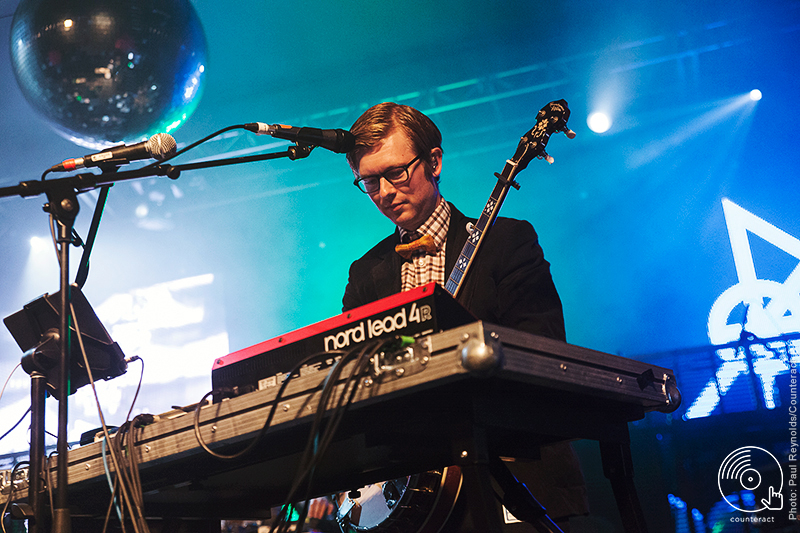 Public Service Broadcasting
Sampled audio, is ruthlessly trimmed and sculpted to fit the group's purpose and accompanied by driving rhythms and squealing guitar, which at their peak reference post rock giants Mogwai. Having previously released albums on topics such as the race for space and Everest, the group have spoken in interviews surrounding the release of this album and their collective ambition to focus on the story of everyday people. When watching them play in front of archive footage of the miners, it is almost impossible to remain unmoved.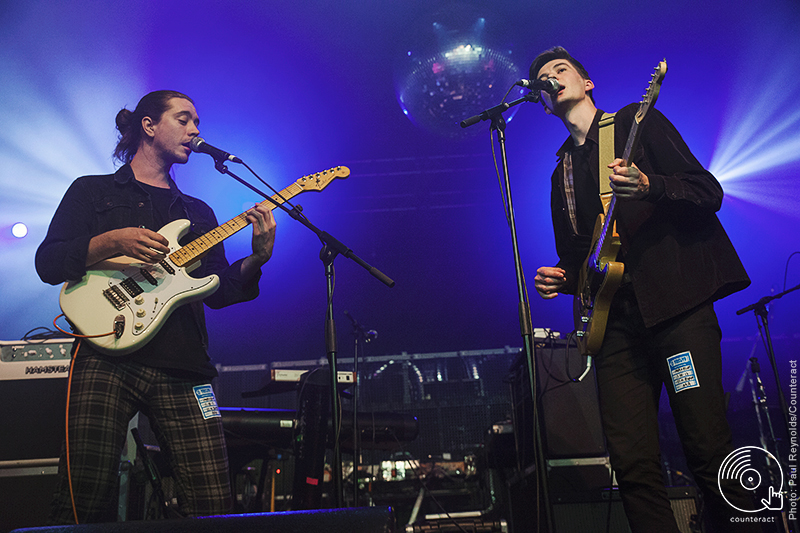 Hoopla Blue
Nottingham's Amber Run and Birmingham's Hoopla Blue both deliver strong support slots. Hoopla Blue, open proceedings with a set crammed full-of lysergic tremolo guitar and glam rock swagger that recalls the Maccabees in their prime. Shifting time signatures and reverberate twin vocals mesh and gel before dissolving in waves of sparkling noise.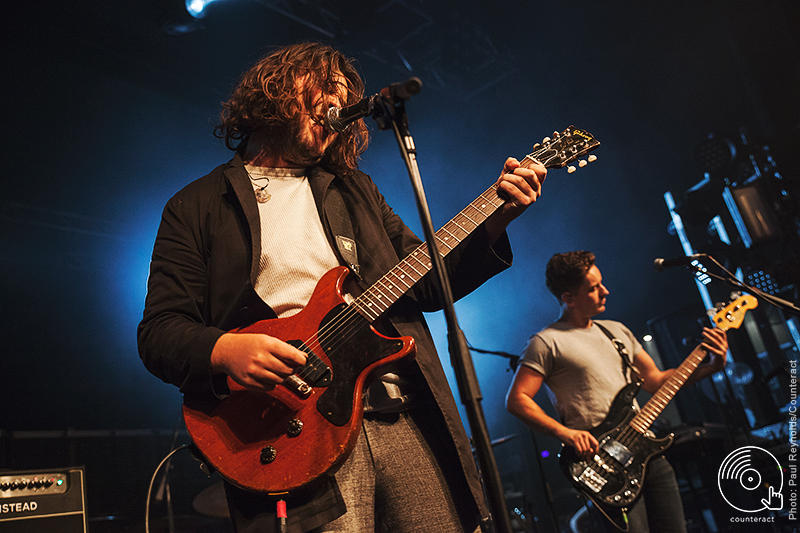 Amber Run
Amber Run deliver a set of expansive but dependable indie pop songs which belie stadium ambitions. Singer Joe Keogh spends a significant amount of time sweeping his hair out of his eyes and roaring like Bono. The rest of the band back him competently whilst freaking out politely. It is not beyond the realms of possibility that you will hear one of their songs tracking a montage of football highlights on Match of the Day, or sound-tracking an advert for a mid range saloon car before the end of the year.
Photographs by Paul Reynolds
An avid follower of the Birmingham music scene who enjoys strong black coffee, and staring at pictures of cats on the internet.