Review: Teleman bring Brilliant Sanity to a sold-out Mama Roux's
Teleman played a sold-out show at Birmingham's Mama Roux's on 23rd February
An appreciative crowd enjoyed the genre spanning sounds of Teleman, whose second album Brilliant Sanity was released in April 2016
Moshi Moshi label-mates Girl Ray provided worthy support, to an already busy venue
North London's Girl Ray are the only support on tonight's sold-out show at Mama Roux's in Digbeth, and they've evidently got some fans in Birmingham as the venue is almost full by 8pm. Girl Ray weave fuzzy pop hooks across Poppy Hankin's almost effortless vocals to create a sound that's somewhere inbetween Best Coast and Moldy Peaches. This is pure summer vibes from Teleman's Moshi Moshi label-mates and almost makes you forget that you're inadvertently taking shelter from Storm fucking Doris.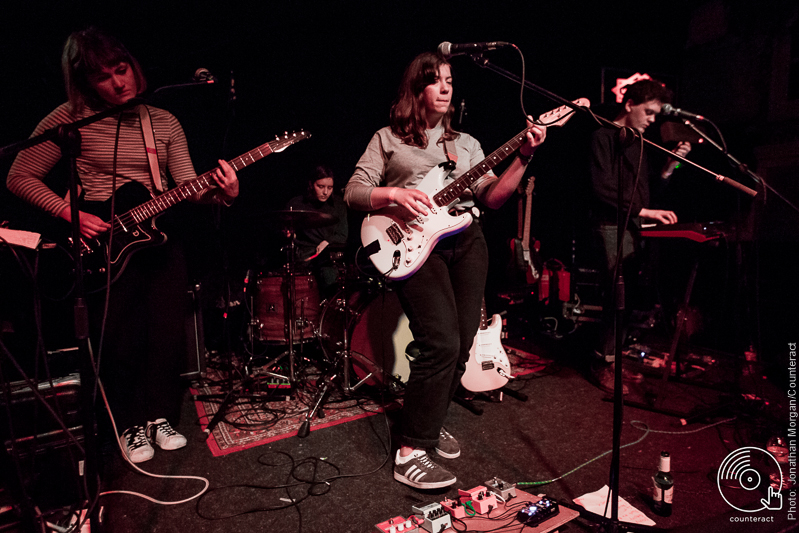 Girl Ray
The house music disappears as London quartet Teleman appear on stage; "we're not ready yet…….. I'm just joking, we are ready really" exclaims bassist Pete Cattermoul. It's a warming return to Birmingham for the band, who walk out to a sea of people adorning the venue, including its stairs and balcony.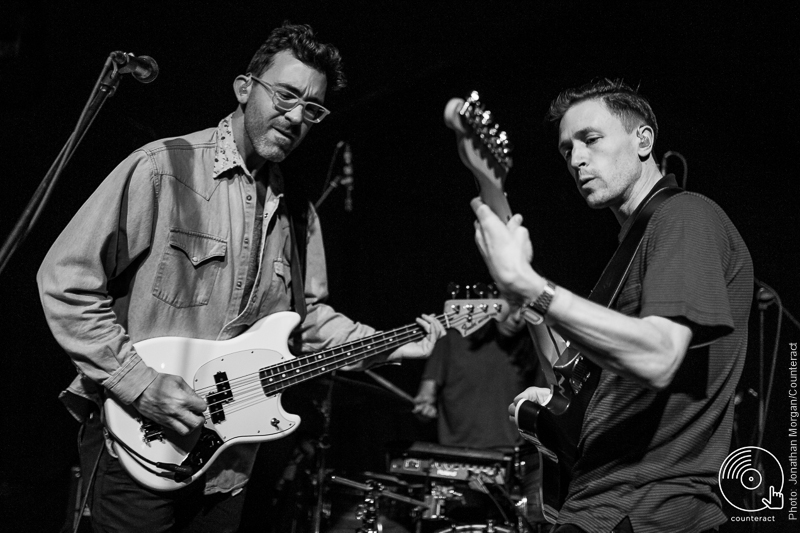 Teleman
On latest LP Brilliant Sanity, Teleman dip in and out of genres like there's no tomorrow. It's impossible to pin them down, which makes their live show all the more entrancing. Tonight in Birmingham their live show is just that; at times it's 80s Haçienda, at others it's 60s Krautrock while the crunching riffs on tracks like 'Tangerine' are reminiscent of the crossover in 90s grunge and Britpop.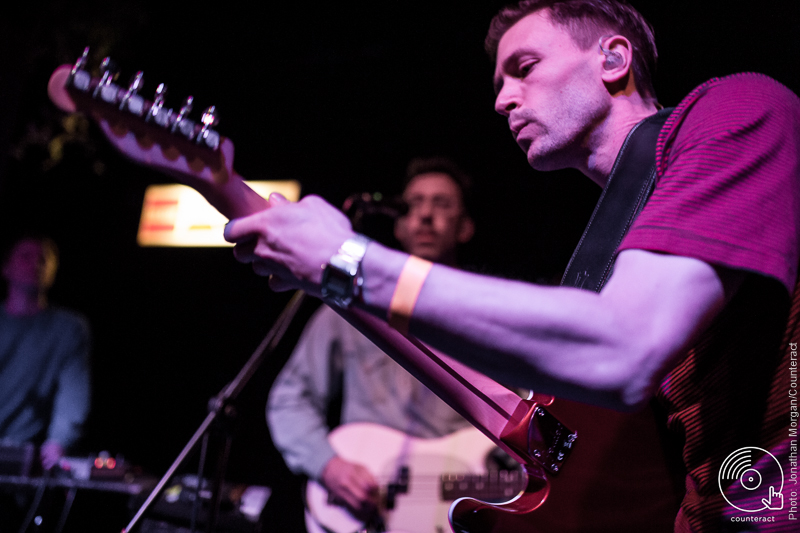 Teleman
Performing a wealth of tracks from said latest record, Teleman do not disappoint. Lead vocalist Thomas Sanders' silky vocal tones perfectly compliment the sinister 'Fall In Time', which juggles its dark, warning siren synthesizer with a blissful – if not slightly sadistic – build-up on "I want you/Can't afford not to fight". Teleman's German influence is evident on 'Brilliant Sanity', the title track from their latest record, with its Motorik-style beat not too dissimilar to NEU!, Ultravox and to a more recent extent, TOY. Similarly, the marching patter of 'Not In Control' turns in to an extended crescendo of genius. Cue applause.
It's not just the new tracks that fans are here to see, though; the jingly-jangly riff of 'Skeleton Dance' sees a cheer when it kicks in, while 'Steam Train Girl' is as brooding as it was back in 2014.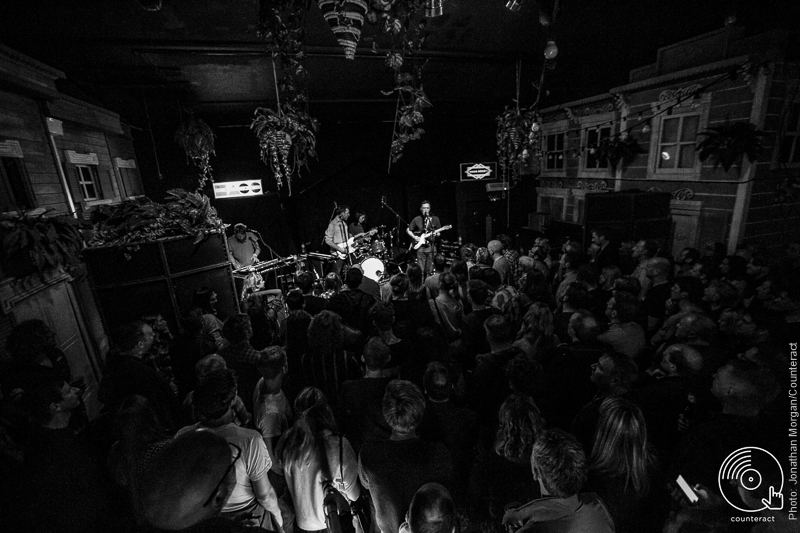 Teleman
"This is a song about Germany," says Sanders as the band jump in to 'Düsseldorf', which has seen extensive coverage on BBC6 Music in the last year or so. The ode to the German city concludes the main part of the set, before Teleman return for the crooning 'Cristina' from 2014's Breakfast, before joyous set closer, 'Glory Hallelujah'.
Photographs by Jonathan Morgan
This show was presented by Birmingham Promoters.
Founding editor of Counteract. Freelance travel and music journalist.