Review: Pinegrove bring love to a heartfelt place
Pinegrove kickstarted a new tradition of live music at Ceol Castle on February 25th
Whilst debuting new material, the band discussed that work is underway with their new album
Support came from Lomelda and Robert Craig Oulton
---
When Pinegrove released Cardinal twelve months ago, they introduced themselves to the world as a band with the radical capability to imbue the positive. Heartening ventures that guide listeners through finding a kind of beauty in the commonplace, the songs they write are as comforting as they are inspiring. The keenly felt adoration that their music invokes is never more evident than at the group's live shows. Performing the first show at a newly remodeled Ceol Castle, that adoration hits fever pitch.
It's a short journey from town that gets people here, but if the grins of excitement on the faces as they step in from the rain is any indication, the venue change for this event was far from a hindrance. First up on the stage is Robert Craig Oulton and his band. With bright eyed guitar twangs and richly layered refrains in tow, they give light to cinematic songs with a blissed out grace.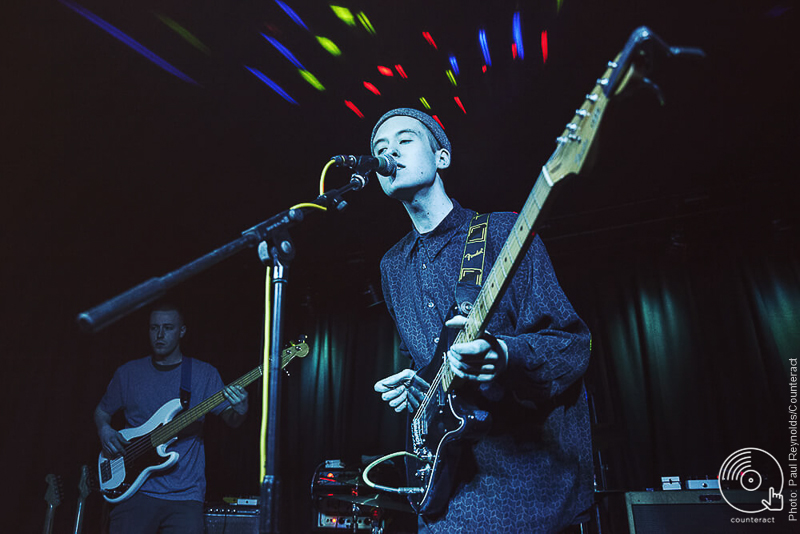 Robert Craig Oulton
From the moment she begins to sing, Lomelda holds the room enraptured. Armed with an electric guitar and a voice so rich you can almost hear the vinyl crackle underneath her words, a silent captivation washes over the crowd. Her bashful attempts at conversation prove almost as endearing as her music, thanking the crowd before once again inducing them into a state of lyrical wonder.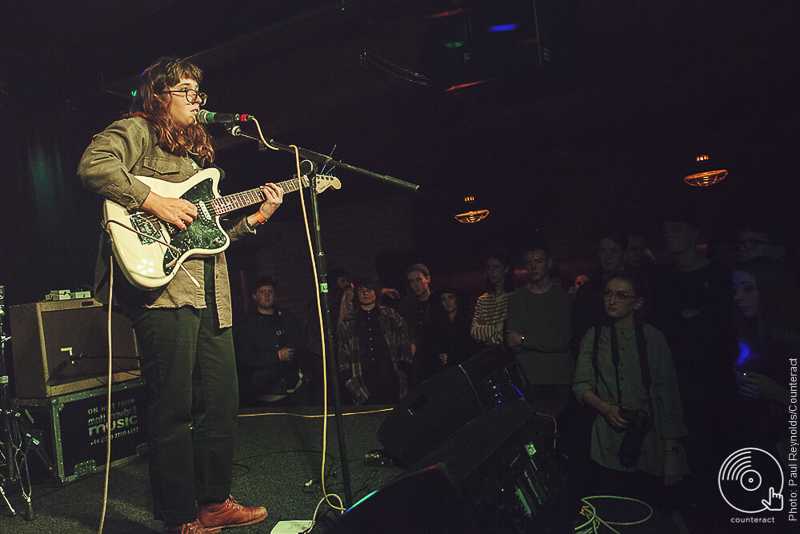 Lomelda
With their poetic introspection and rose-tinted outlook, Pinegrove's songs embody reflection and catharsis with a sense of familiarity that feels like it's addressing everyone in the room. So it's no surprise the strength with which these words continue to ring clear. Sure enough, as the intricate refrains of 'Cadmium' begin to echo from centre stage, the resounding strength of voices singing along is as all-encompassing as it is enriching.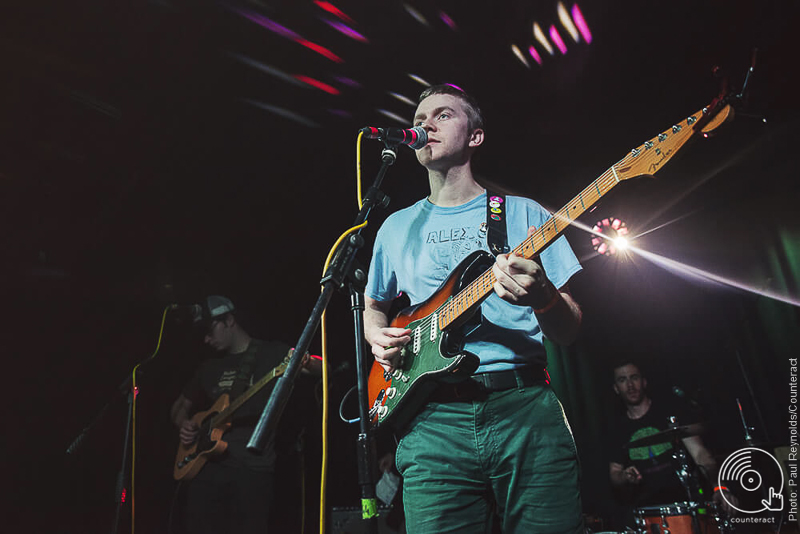 Pinegrove
It's the kind of rousing energy that instills wonder and hope, a freewheeling spirit as resolute as it is fanciful. Conversing about the possibility of life on other planets between performances of long favoured songs, debuting new material amidst discussion of a new album (on which work already seems to be underway), shouting out to absent band member Nandi Rose Plunkett (in America performing with her project Half Waif), and baying to crowd requests to play twitter-prompt-inspired jam 'Toast', the group bask in their time on stage as much as the audience that surrounds them.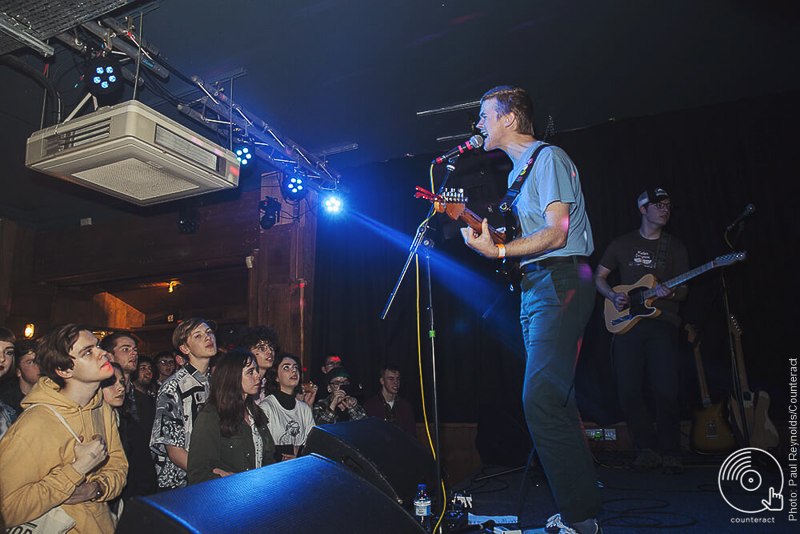 Pinegrove
With a penchant for narrative voice and discourse, Pinegrove offer an escape from the world outside the venue doors. Yes, the setting might be new, and sure, the room might be full of strangers. But as everyone sings along to the lyrics that resound from the stage, there's a sense of warmth and familiarity that continues to linger long after the band take their leave.
Photographs by Paul Reynolds