Review: Sunshine Frisbee Laserbeam's album launch extravaganza at the Hare & Hounds
Sunshine Frisbee Laserbeam headlined an epic showcase of Birmingham's best to launch their new double album on August 5th

Support came from Black Mekon, Yr Poetry, Sonne Mond, Burning Alms, Bad Girlfriend, Repeat Of Last Week and Exotic Pets.
First on the bill at the Hare & Hounds  was Exotic Pets, a three-piece who evoke the lo-fi charm of early punk. Despite some false starts, they twang, bash, and shout their way through a formidable opening set with highlights such as, 'Hot Boys on Campus'.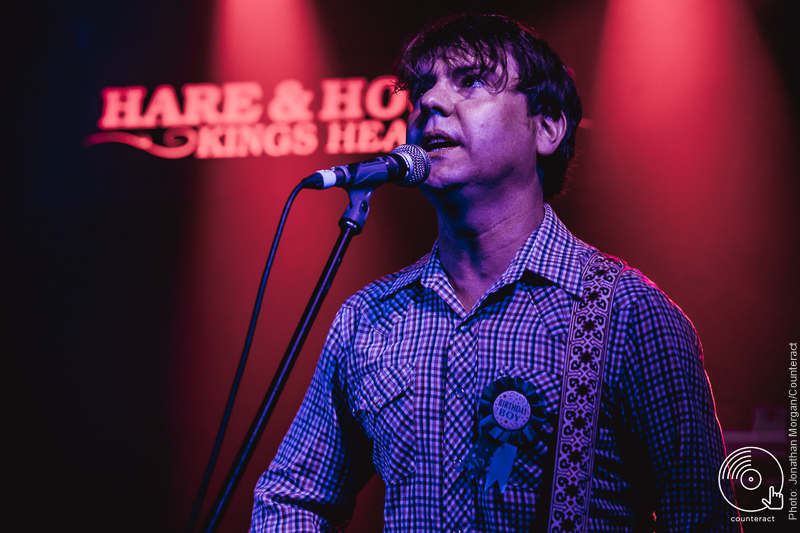 Exotic Pets
Next was Repeat Of Last Week, who punctuate their twinkling math-rock tunes with ear-splitting guitar feedback sessions. Their set was loud, complex, and oddly danceable, like someone hitting a book about quantum physics in a 5/4 time signature. A personal highlight was single, 'Proud Nothing Existence', which is an up-tempo barrage of top-volume melody.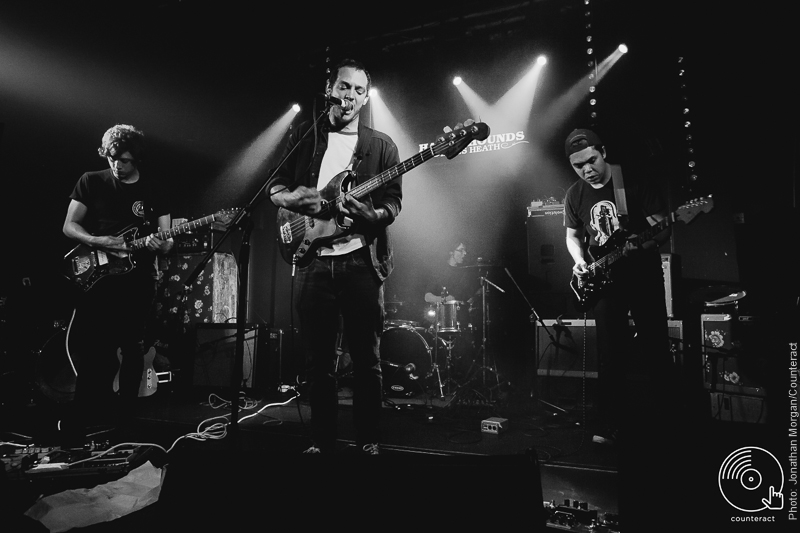 Repeat Of Last Week
During the next thirty minutes, we got the sense that if Bad Girlfriend were allowed to punch you in the face, they probably would. Theirs is a brutal punk onslaught which is led by vocalist/guitarist Connor Hemming's crazed antics and casual usage of the phrase "motherfuckers".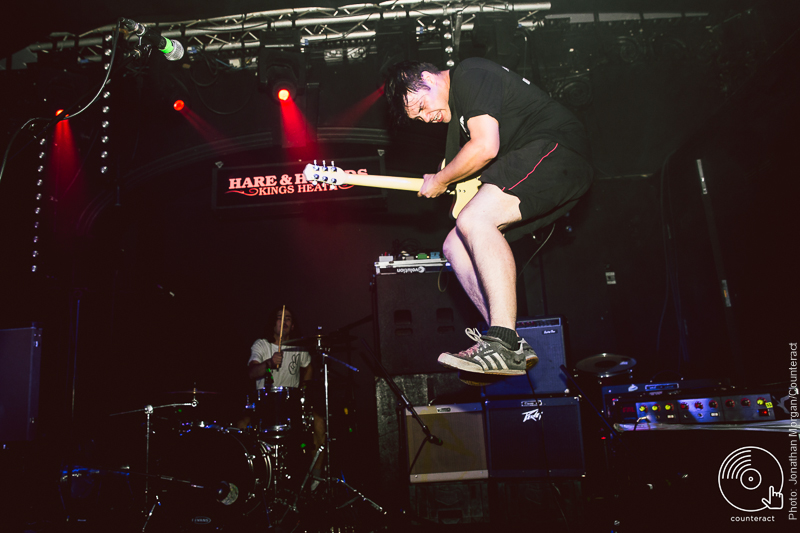 Bad Girlfriend
Amps were stood on, stages were jumped off, and beer was almost poured all over the electrics. Rock 'n' motherfuckin' roll. Their quieter closing song shows that Bad Girlfriend aren't just a one-trick pony and are ones to watch, albeit from a safe distance.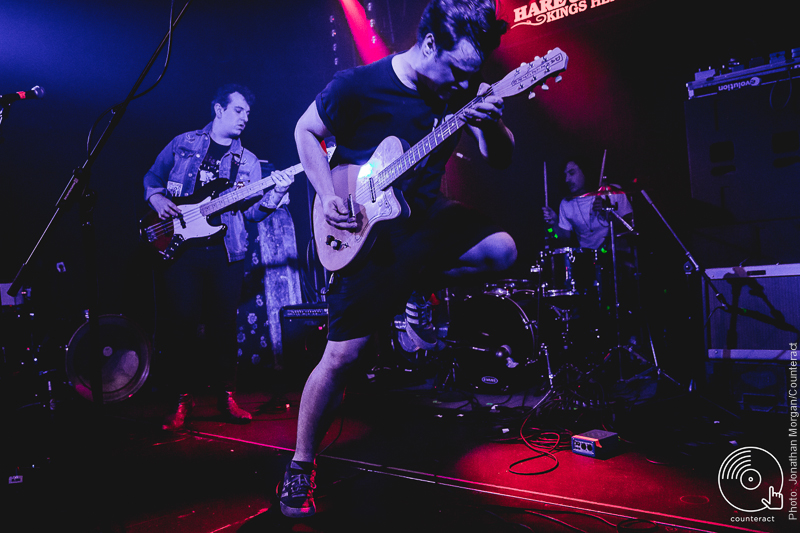 Bad Girlfriend
Next was the long-awaited return of Burning Alms, an old favourite of This Is Tmrw who have reportedly not gigged in about three years. Not that you'd notice the absence, as they blasted through a set of fast-paced drone punk, featuring songs like, 'So Unreal' and 'Mid-Storm'. Having released their last EP in 2014, Burning Alms have hopefully got some new recordings in the works to release soon.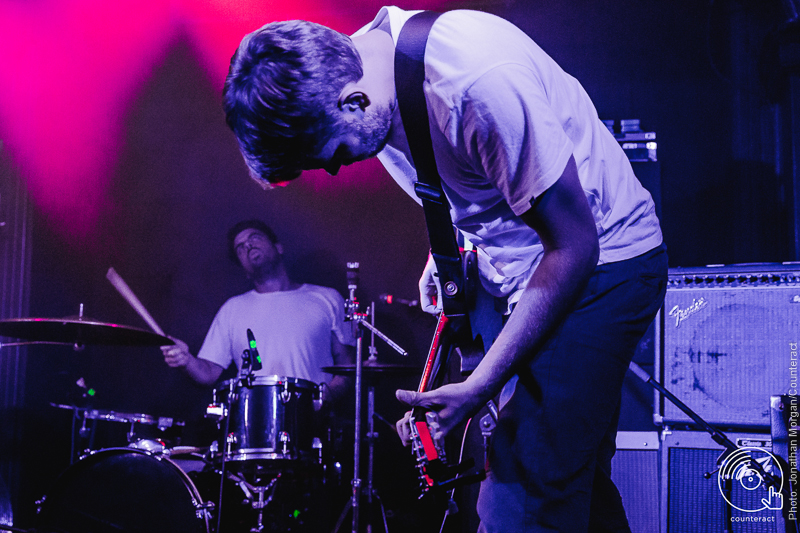 Burning Alms
Sonne Mond's set was a game of two halves. The first half was thick with electronic drones and psychedelic noise-scapes, which put the room into a kind of trance. Then in the second half the duo was joined by Burning Alms' drummer, the keyboard was swapped for another guitar, and the trance became the rock equivalent of a bad trip on mushrooms.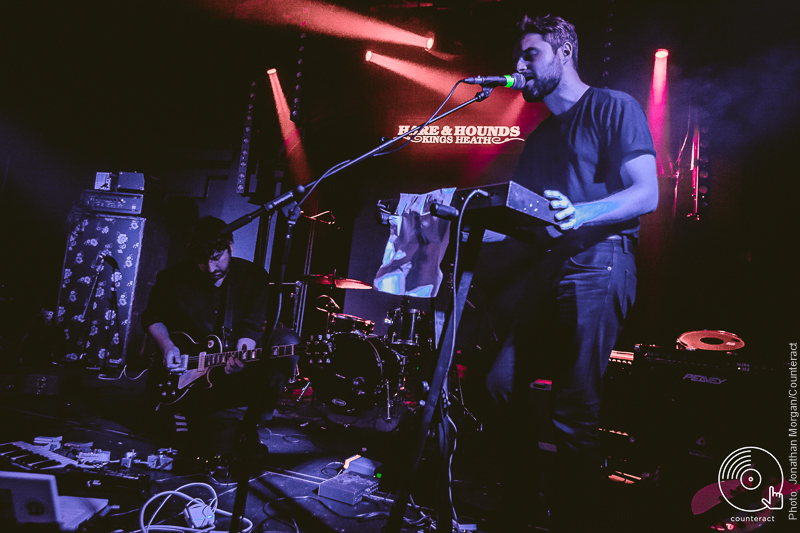 Sonne Mond
Yr Poetry managed to do more with two people than most bands will even try. Veterans from Johnny Foreigner, the band uses a spread of electronic trickery to keep their sound fresh, including loop pedals, harmonizers, and a landline phone (google it, children). It's never gimmicky though, as they have incredibly strong song-writing skills, as proved by tracks from their recent EP, such as, 'these are not the days of our lives' and 'headlights! headlights!'.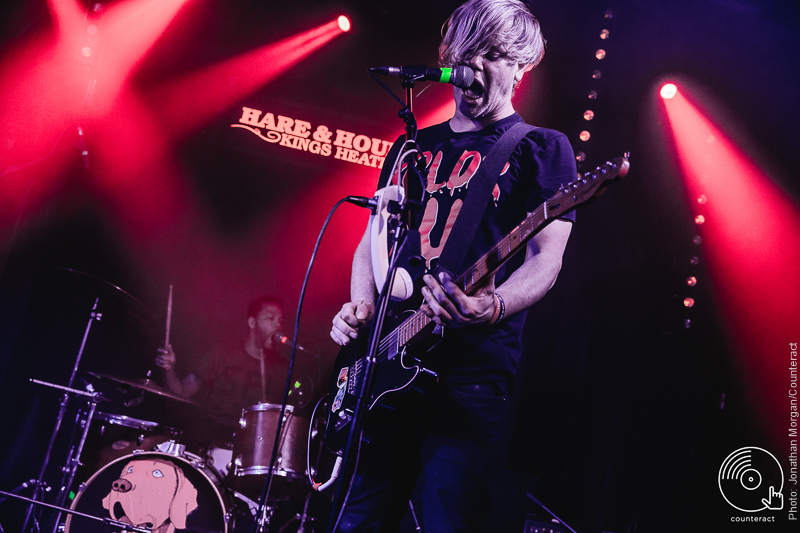 Yr Poetry
Frontman Alexei humbly claims "We don't deserve to be playing above the bands we've heard tonight". He's objectively wrong.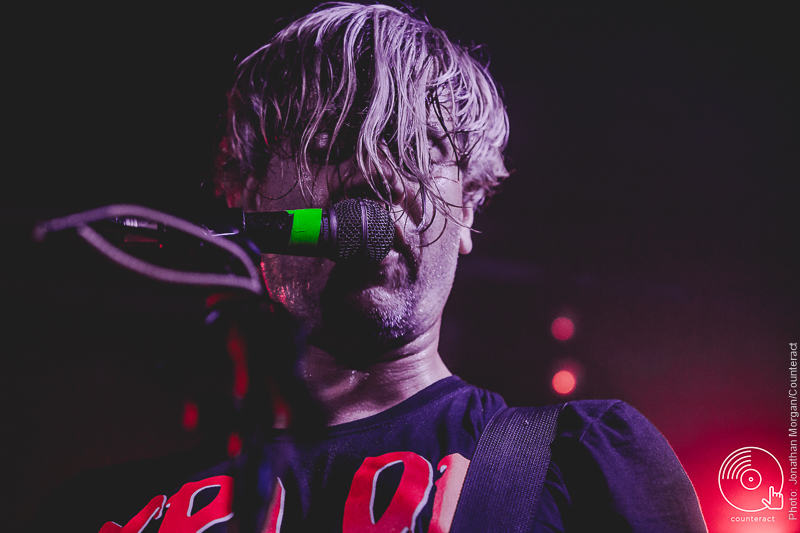 Yr Poetry
Black Mekon might be all masks and mystery, but they're no strangers to this Kings Heath crowd, who seem to love every minute of their misanthropic rock 'n' roll.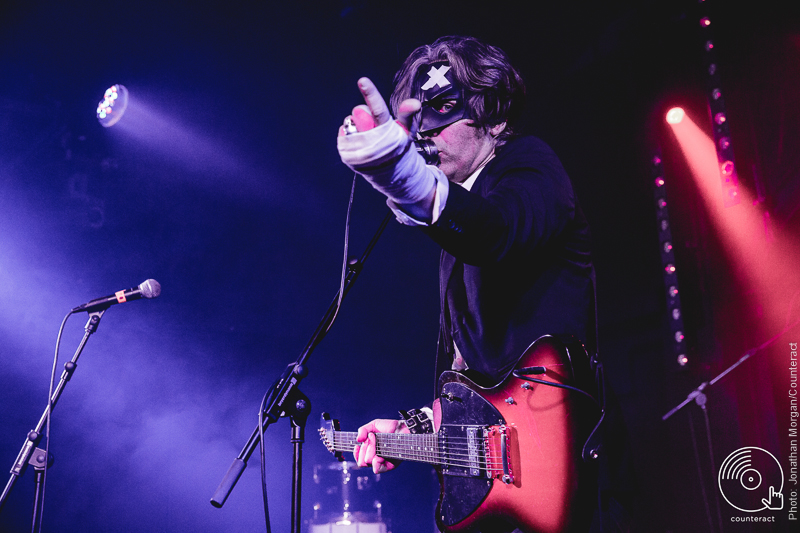 Black Mekon
Everything in Black Mekon's sound is wrapped in fuzzy distortion, from harmonicas to snare drums. Also, they have a device the drummer hits which makes a diving, bass-heavy "boom" sound. We don't know what it's called, but we like it.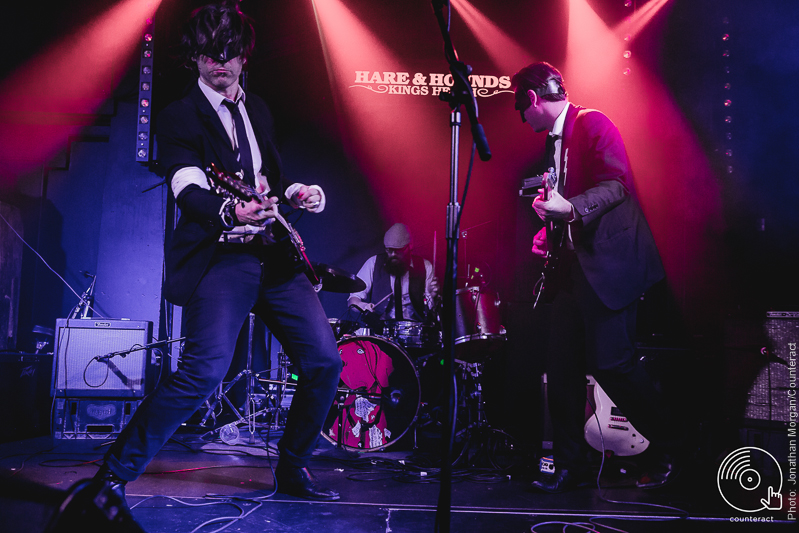 Black Mekon
Finally, local indie darlings Sunshine Frisbee Laserbeam emerge, playing tracks from their brand new album to a packed room.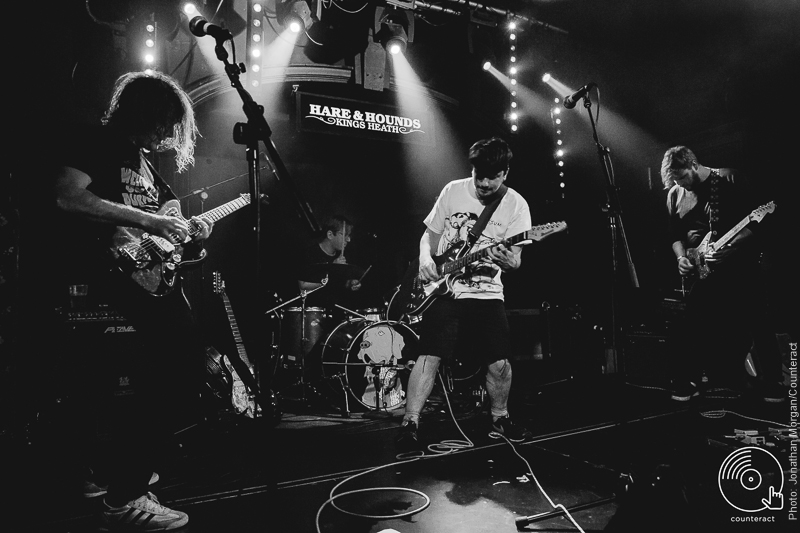 Sunshine Frisbee Laserbeam
As "Birmingham's hardest working band", the set felt like a victory lap, stuffed with tunes from their ridiculously large back catalogue, such as, 'Everybody Sucks', as well as new singles, 'Sink or Swim' and 'The Mirage'.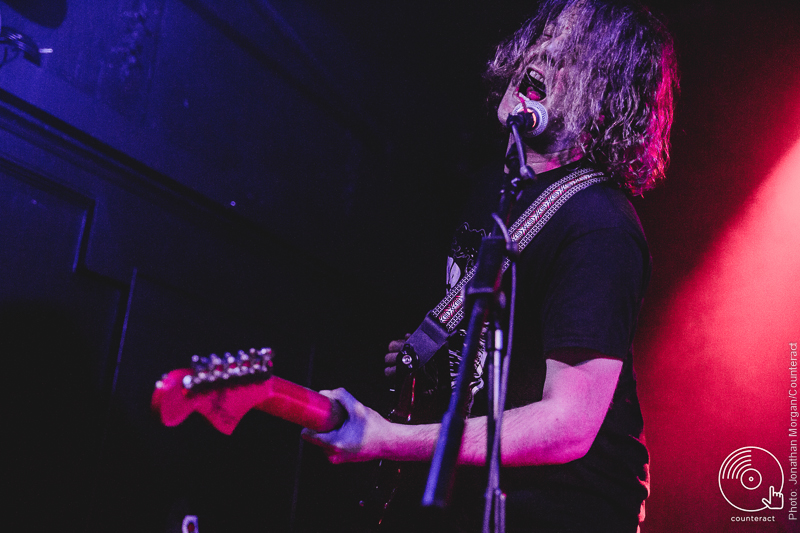 Sunshine Frisbee Laserbeam
Sunshine Frisbee Laserbeam's sound is thick and grungy, making it feel like every atom in the room was rumbling along.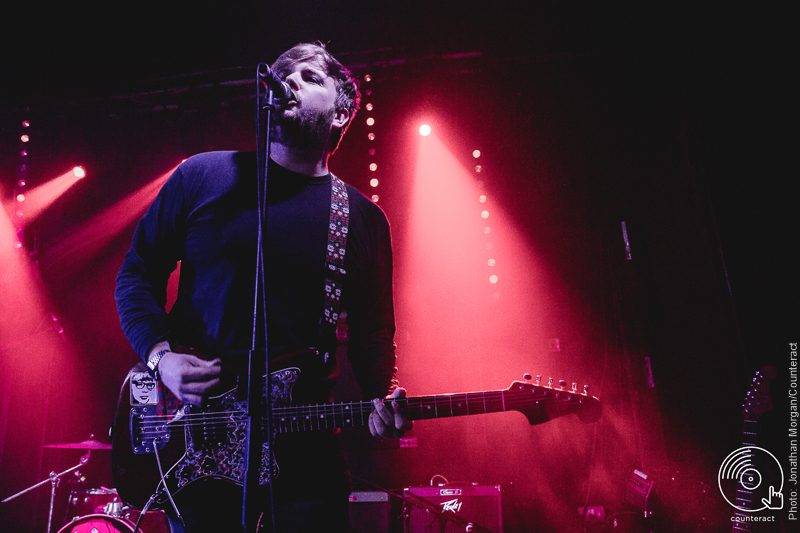 Sunshine Frisbee Laserbeam
After dedicating their set to a friend who had come to hold down the merch stand despite a broken limb, they closed their set, leaving the crowd eager for more. Hopefully, 20 tracks more, in some kind of double-album format.
Photography by Jonathan Morgan