Review: Sugarthief emblazen The Sunflower Lounge with a sizzling performance
Sugarthief headlined the Sunflower Lounge on May 10th, as part of a special charity gig raising money for Severn Hospice
An impressive bill of emerging talent provided support with Spilt Milk Society, Jack In The Box, Echo Beach! and Bedroom Boredom boasting passionate and energetic performances
Sugarthief induced a chaotic reaction from fans, moshing along to their boisterous melodies
Promoted by Peace & Independence, five impressive emerging bands gathered at The Sunflower Lounge for a very special gig raising funds for the Severn Hospice. It proved to be a fantastically entertaining evening with excellent performances throughout, topped off by a stellar headline slot by Sugarthief.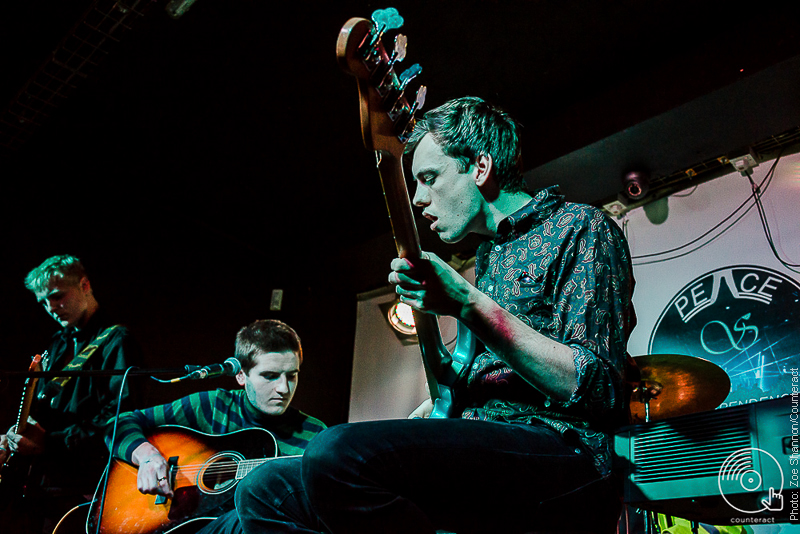 Spilt Milk Society
First up, Brummie-Liverpudlian group Spilt Milk Society eased the crowd in with a captivating acoustic set. Differing from their usual sparkling indie-pop anthems, they performed a largely instrumental set, captivating the room. Fluttering guitars and pattering drumbeats flowed cohesively, occasionally intersected with lines of poetry from vocalist Harry. They did, however, showcase the catchy 'Lost', closing an impressionable and well-executed performance.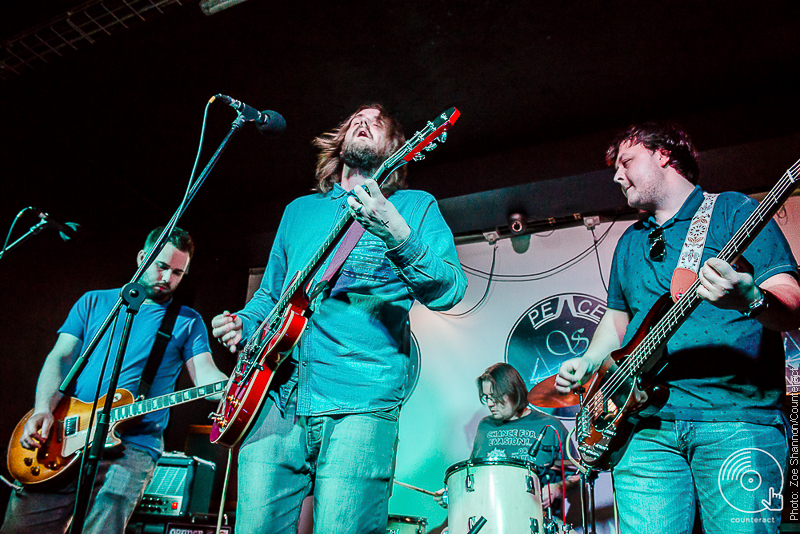 Jack in a Box
Jack in a Box followed with a bold and anthemic set. Squealing guitars and roaring vocals resembled the likes of Kings of Leon. An element of kindness and passion was emitted, packing a deal of sonic intensity. They came across as charismatic, jokingly remarking on their Shropshire accents. The band had a bold quality to their performance making them particularly memorable.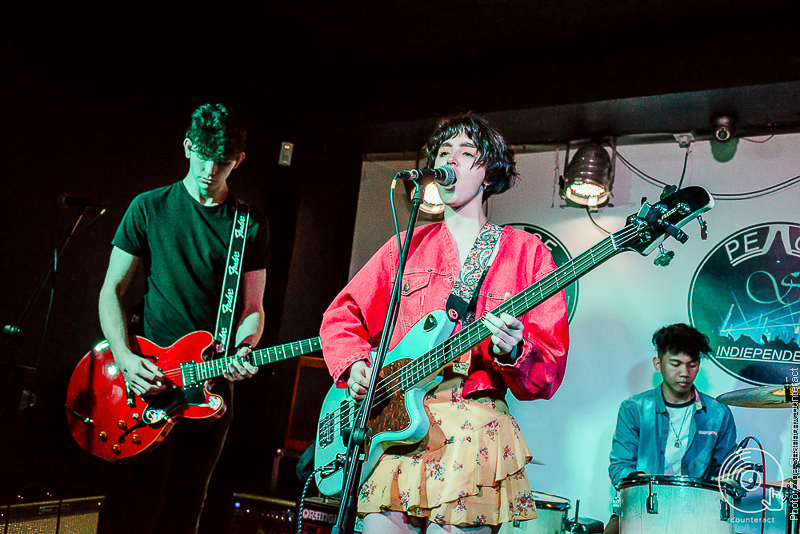 Echo Beach!
Featuring the host of the evening Ross, local four-piece Echo Beach! raised the dial with their infectiously jumpy sucker-punch indie tunes. They embodied emotions of unadulterated fun, tumbling bass-lines and swirling guitar riffs combining into a sparky sugary concoction. Lead vocalist Paige flexed distinctively raspy vocals, filled with an enticing angst. There is a clear influence from indie favourites Wolf Alice, as they packed an enthralling punch from start to finish of their performance (particularly during a cover of the famed band's hit 'Giant Peach'). They ensured spirits of the crowd did not dip.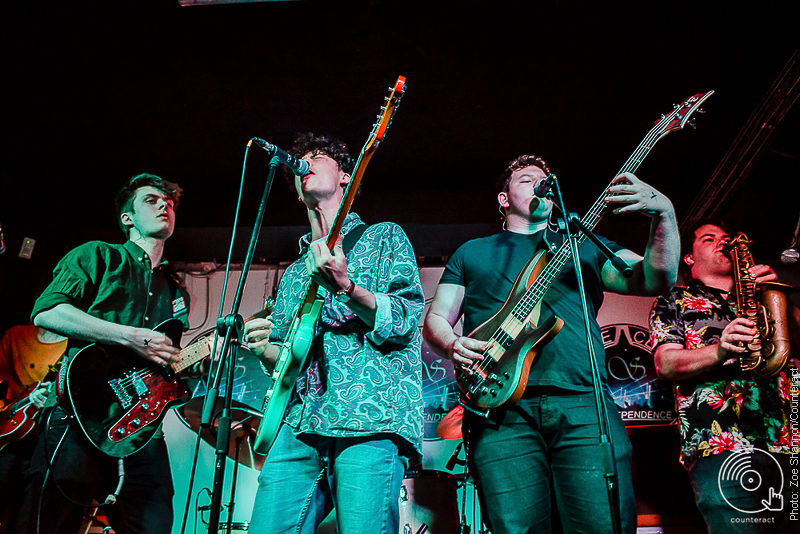 Bedroom Boredom
The white-knuckle pace continued as Bedroom Boredom dove straight in, with their vibrant brand of fantastical indie-pop thriving in a live setting. With glitzy melodies, they created a carefree pumped up atmosphere ideal for the approaching summer months. Brilliantly executed twangs of guitar and rapid-fire drums made them a euphoric, dance-inducing dream akin to Two Door Cinema Club and The Strokes. Their beaming smiles and excellent chemistry further radiated a distinct emotion of joy.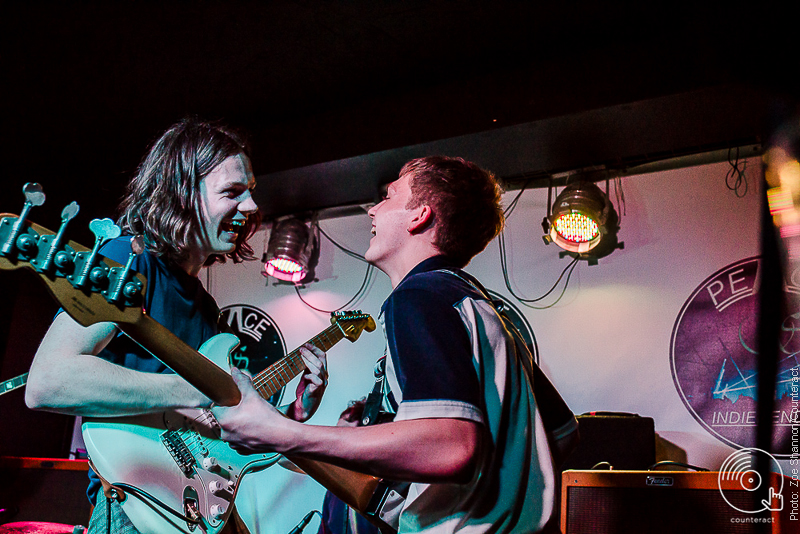 Sugarthief
Headliners Sugarthief whipped the room into a flurry of excitement, with an explosive reaction from the get-go. The band had the crowd in the palm of their hand, with many dancing intensely and chanting to the riotous verses. 'Where Did It All Go So Wrong?' brought on a particular frenzy with its clattering instrumentals inducing relentless moshing. With gleaming guitar elements and sizzling bass, their arrangements had a satisfying crunch. With an element of sunny nostalgia running through their tunes, Sugarthief were the perfect closers of the night, leaving the audience on a high.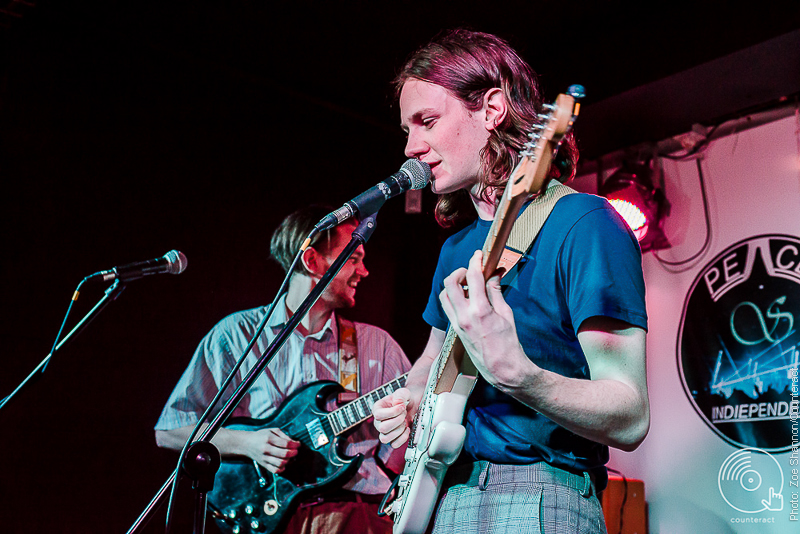 Sugarthief
Overall the evening flaunted a diverse set of promising emerging musical talent, all embodying an impactful energy and passion throughout. It was a success in raising money for a great cause, whilst flaunting a bill of impressive live-artists that emblazoned the stage.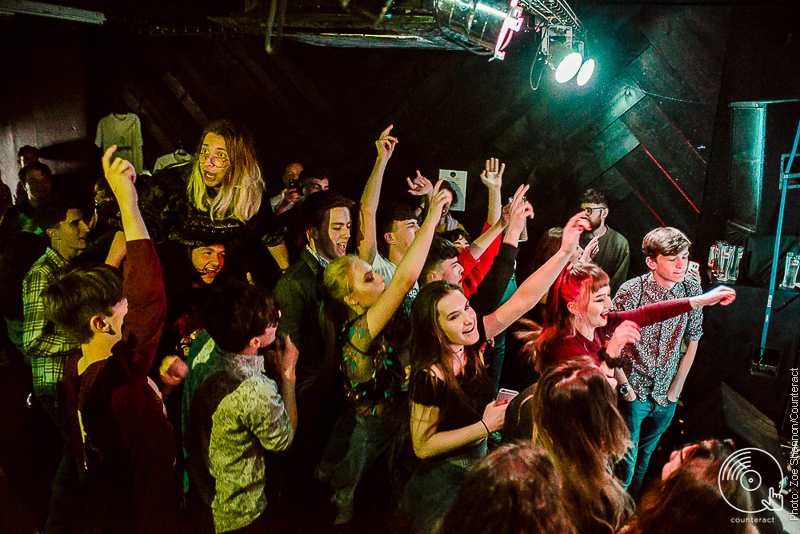 Photographs by Zoe Shannon
Media and Communications student with a passion for music and discovering new artists. 90% of the time you'll find me at a gig. I listen to a really wide range of artists such as The 1975, Two Door Cinema Club, Bombay Bicycle Club, Ed Sheeran, Disclosure, Lorde, Florence and The Machine, Ben Howard, as well as a tonne of pop music like Taylor Swift and Ellie Goulding.