Review: (Sandy) Alex G headlines an intimate night at the Hare & Hounds
Hailing from Philadelphia, PA, (Sandy) Alex G took to the stage on Tuesday September 4th and played an unforgettable set of classics from his back catalogue. Up-and-coming London grunge rockers Sorry were the support for the night.
[amazon_link asins='B06XCNNYJY,B013LXPXM2,B07DQ9JKMS' template='ProductCarousel' store='counteract03b-21′ marketplace='UK' link_id='39b52602-b50f-11e8-bf40-2dc51f7388b2′]
Sorry quietly walk on stage at the Hare & Hounds some time after 8pm, before equipping their instruments and introducing the entire room to their loud and recognisably youthful blend of post-punk and grunge rock. Vocalist Asha Lorenz seems shy at first, but is soon delivering beautiful, husky croons and lyrics of rebellion, love, and general indifference.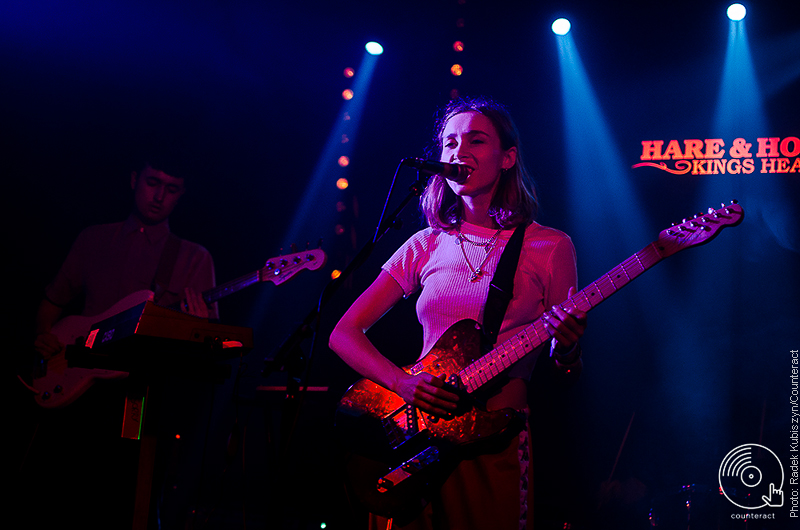 Sorry
There is a vulnerable and carefree atmosphere in the air, and it goes hand in hand with their youthful sound and image: a perfect choice of support for (Sandy) Alex G's fans. 'Lies' is a particularly memorable moment of their set, and is sure to become a fan favourite as Sorry's fan-base grows.
Humbly walking through the crowd with instruments in hand, (Sandy) Alex G and his band appear on stage accompanied by a huge applause, and the blaring sound of Robbie Williams' 'Let Me Entertain You'. Alex playfully explains "We heard you like this over here…" before taking a moment and kicking off his set with 'Remember' taken from his 2010 Bandcamp release RACE. Whilst the original composition may have been played on banjos and an array of acoustic instruments, Alex and his band play entirely on electric instrumentals all night: bringing a new angle to fan favourites whilst retaining their intimacy.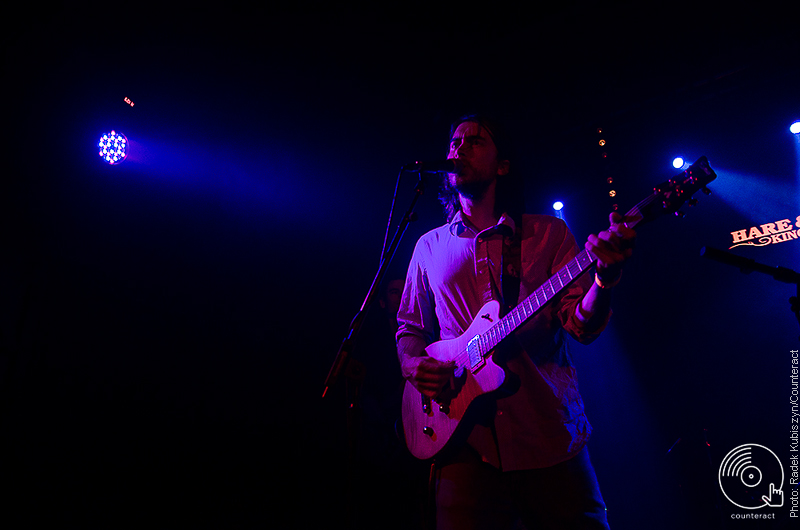 (Sandy) Alex G
Fans are singing along to every word as songs are pulled from all over his discography, from those a decade old, to those from his latest album Rocket. Alex's live vocals are honest and bring a lot of feeling into the room, and this is accentuated when he tackles certain moments by singing through gritted teeth. His signature garage rock sound works it magic and it is as if the audience have been teleported to the time and place he was in when he was coming up with the songs and are feeling the emotions he so successfully conveys.
Arguably Alex's most famous track, 'Bobby' is a particularly strong highlight in the middle of the set, with its unmistakable bittersweet country vibes shining their way into the crowd's collective tear ducts. A mysterious and moody bass is brought in by the track 'Wicked Boy', with sharp stabs of guitar cleanly slicing through the mix. The night is going smoothly when Alex comes to sit down at a keyboard and the leg breaks off his chair. Much hilarity ensues as he exclaims "What am I going to do now? Play some more Robbie Williams!" and just like earlier, the '90s classic begins blaring from the speakers again.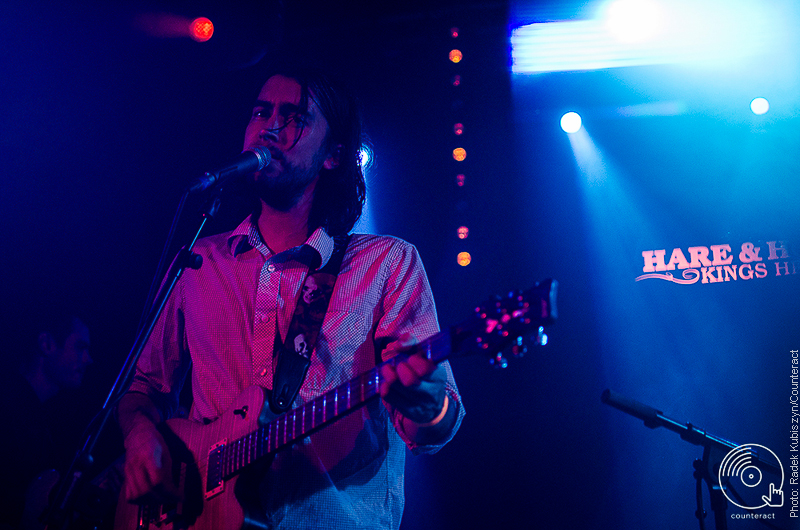 (Sandy) Alex G
Before the chair can even be fixed, the band begins a run of recent tracks, beginning with the chaotic 'Brick'. Alex crouches at the keyboard and yelps vocals franticly into the microphone. This track acted as a perfect palate cleanser, splitting the status quo in two and providing a rush of powerful drumming and distortion. The energy in the room instantly triples and the stage presence changes from a calming embrace to a flurry of wild performance.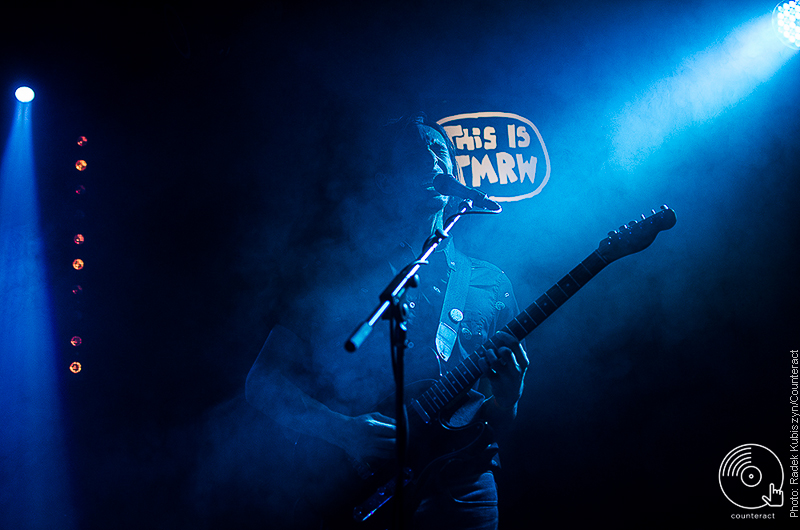 (Sandy) Alex G
As the set comes towards an end, Alex informs everyone: "We'll end by playing requests, so yell out what you wanna hear." The crowd pipes up and they decide on a set of fan favourites such as 'Mis', 'Mary' and 'Brite Boy'. The band impressively deliver whatever the crowd wants and it all goes over beautifully. Overall, an excellent night for the Hare & Hounds and everyone involved. Be sure to catch Sorry and (Sandy) Alex G when they next come around.
Photographs by Radek Kubiszyn
English graduate. Photoshop boy.
Nick Cave fan. Video game competitor.