Review: Ryley Walker brings Chicago folk to the Hare and Hounds
The Hare and Hounds played host to Chicago folk musician, Ryley Walker, on 16th November
The European tour is in support of his third album, Golden Sings That Have Been Sung


The band's extended jams transform the album tracks into something very special
Famously, when interviewed about the process of recording his Sophomore album, Primrose Green, early in its promotional cycle, Ryley Walker declared himself 'bored of the songs' proclaiming that they no longer represented his sound. Through conversation with fellow audience members, many of whom have caught dates across the country, it becomes clear that in a live setting, his sound changes a lot. Taking his cues from 70s folk and jazz influences, tonight he is backed by a cast of staggeringly proficient jazz musicians who, at times, casually transform the folk songs into glittering soundscapes. In particular, 'Summer Dress', performed as a request from an audience member, is stretched almost to breaking point before almost 10 minutes in when the song tumbles towards its climax and snaps back into the groove.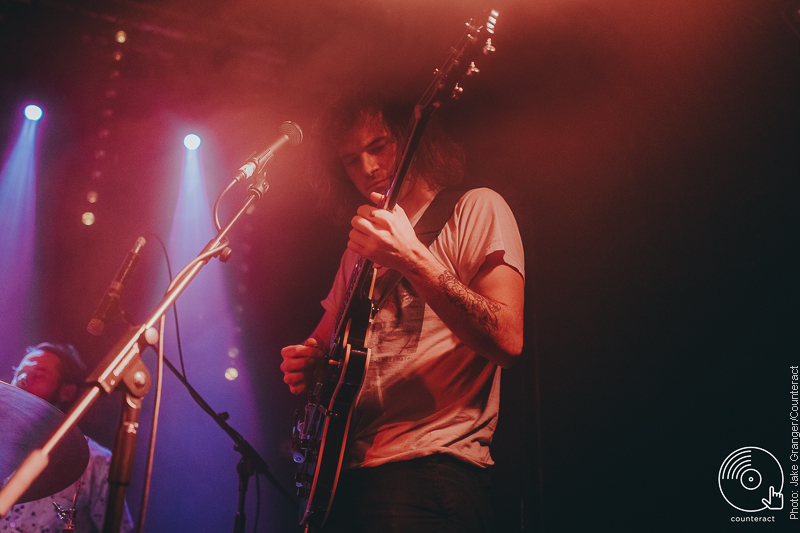 Perhaps the most surprising thing about this set is the relationship that Ryley has with his audience. Between songs and during lengthy periods of tuning, the floor is open for attendees to request a song that they would like to hear, or discuss the current state of American politics, i.e, 'Fuck Trump Right?'. A particular high point is reached when an over zealous fan is invited to hold forth on mic as to why he loves the groups music, this inadvertently invoking the spirit of Spinal Tap, 'it's all about context man, your music has context'. By the close of the set, Ryley is dragging beer bottles along the strings of his guitar summoning waves of reverb laced white noise, backed with a meandering piano accompaniment and if you have even a passing interest in Ryley Walker's music, you owe yourself the opportunity of seeing him in a live setting. 
Photographs by Jake Granger
An avid follower of the Birmingham music scene who enjoys strong black coffee, and staring at pictures of cats on the internet.