Review: Riot grrrls Peach Club tear apart the Sunflower Lounge
Peach Club performed their debut Birmingham show at The Sunflower Lounge on 6th February
Support was provided by grungy 3 piece Pool, acoustic pop duo Miss World and the bouncy indie-rock band Future Fires
Their fresh, powerful brand of feminist riot grrrl punk shattered the venue prompting fantastic chaos
The mighty Peach Club finally descended upon Birmingham and brought their anti-patriarchal wrath in its full glory to The Sunflower Lounge. The Norwich band recently released their banger filled EP Cherry Baby and have acquired quite a lot of hype online for their unique brand of riot grrrl punk. Revellers truly were not prepared for the brilliant chaos that awaited them upon arrival to the venue.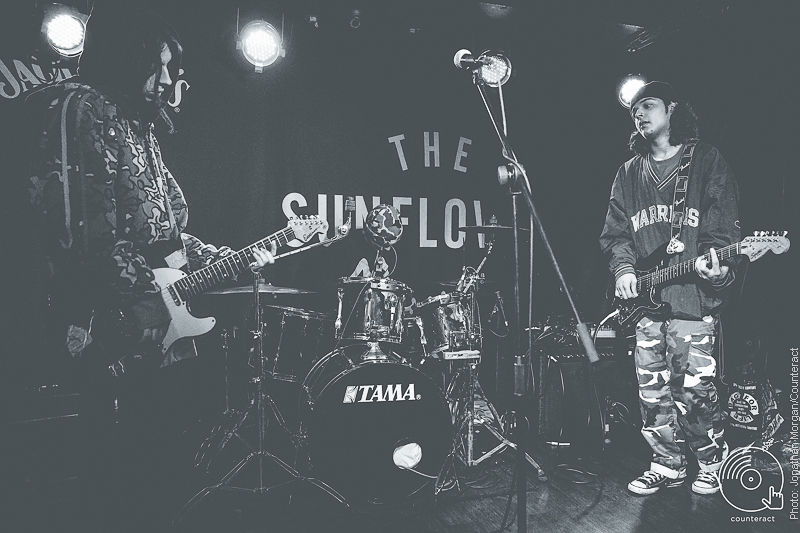 Pool
Moody three piece Pool was the first opener. Their performance embodied an intensified, grungy atmosphere as they blasted through their set. Heavy thudding drums and rough-edged guitar riffs consistently blared combined with melancholy, gruffly vocals. Their presence and sound were extremely full-on, impacting the audience like a truck.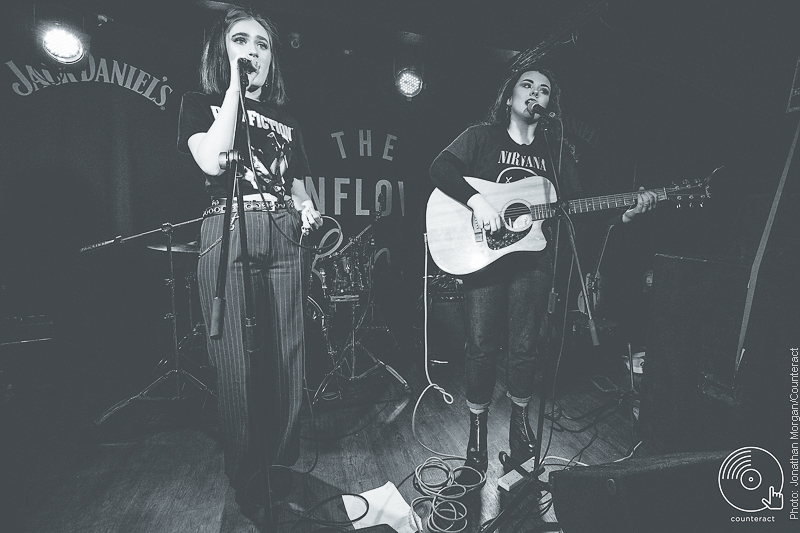 Miss World
On a much lighter note, the spritely duo Miss World excitedly introduced themselves. "Hiii we're Miss World!". The cheery personalities of the two and palpable bubbling excitement formed a promising impression from the offset.  They sang out verses with an admirable confidence, showcasing gorgeous harmonising and a soulful tone. Their set consisted of distinctive covers of artists such as Beyonce, Lana Del Rey, and even two numbers by upcoming star Billie Eillish. The brief set demonstrated them to be promising young talents that are destined for growth in the future.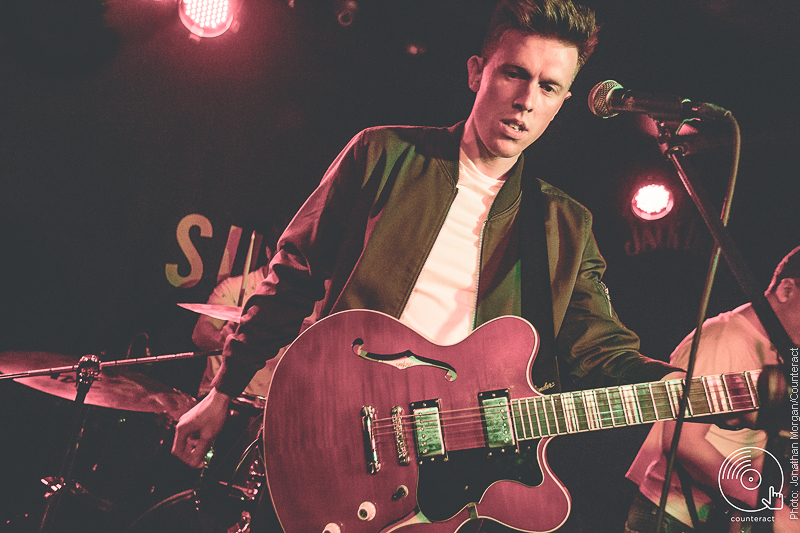 Future Fires
Future Fires brought the dial-up way high, emblazoning the stage with flickering guitars and blistering bass. Their tunes are the sort of bouncy, indie rock that would be bound to cause scenes at a Summer Festival. The potential for mass appeal, however, does not mean there is a sacrifice in quality. They shot through their set at a heart-racing speed, with cohesive instrumentation throughout, and left the stage to massive cheers.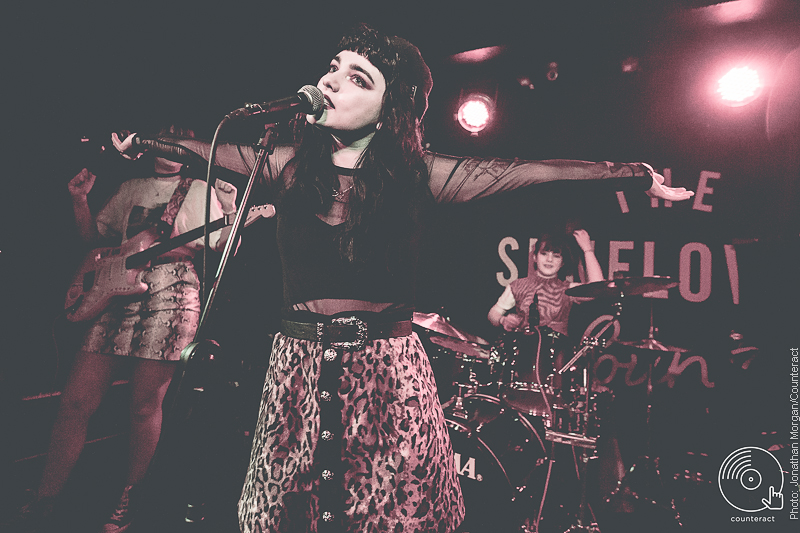 Peach Club
Finally, it was time for Peach Club to ramp up the party. Front-woman Katie immediately came across as confident, urging the crowd to sing and dance along. They wasted no time kicking off with 'Bad Bitch'. Katie roared the feisty verses over the rapid-fire riffs, firmly demanding the attention of the crowd. Despite the intimidating nature of their brash tunes, they still came across as charismatic making frequent attempts at interaction.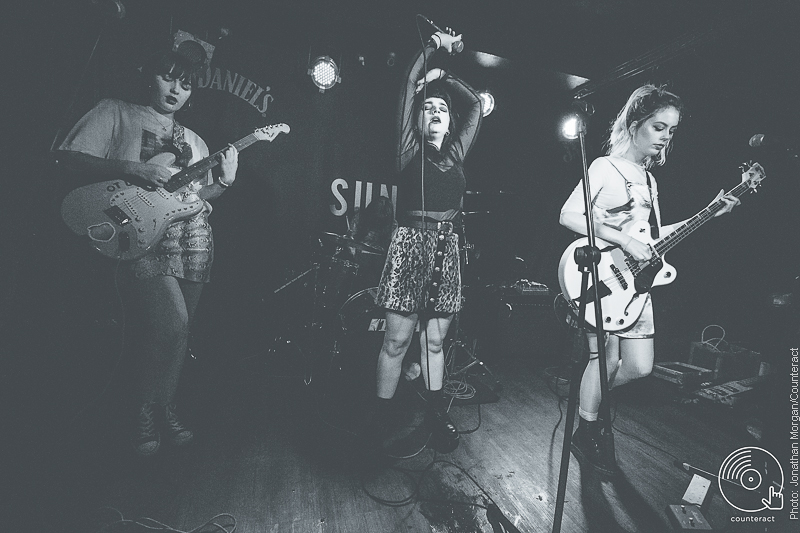 Peach Club
The band were like a slick well-oiled machine emitting radioactive infectious waves through the room. It was impossible to stop yourself headbanging along, as many lost themselves to the riotous anthems.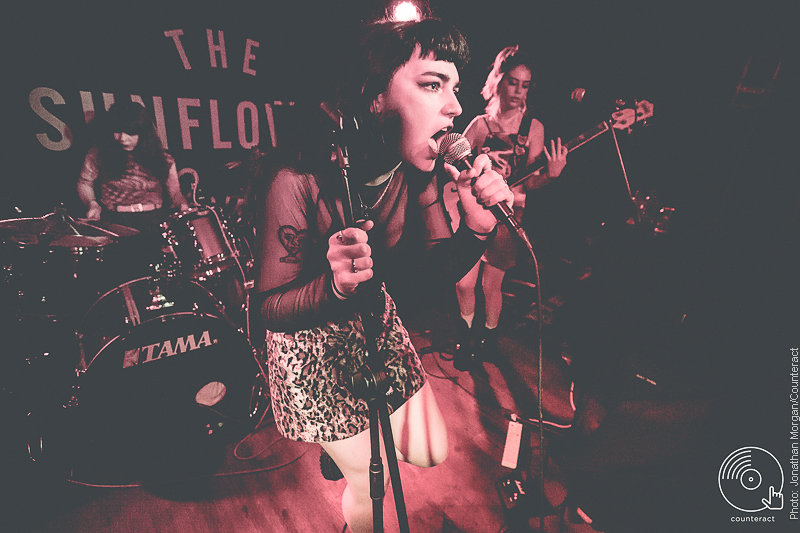 Peach Club
What is so special about Peach Club is not only their fresh vibrant sound but on top of that, they address important progressive issues that are often overlooked in the industry. Katie told a motivating story about a male musician that understated the bands' potential only to be proven wrong by their quick rise to success. Another highlight came in the form of the mighty earthquake inducing 'Oh My God' in which every member flung themselves across the stage to the mighty, pounding tune (Katie even described it as being a workout similar to that of a celebrity fitness DVD).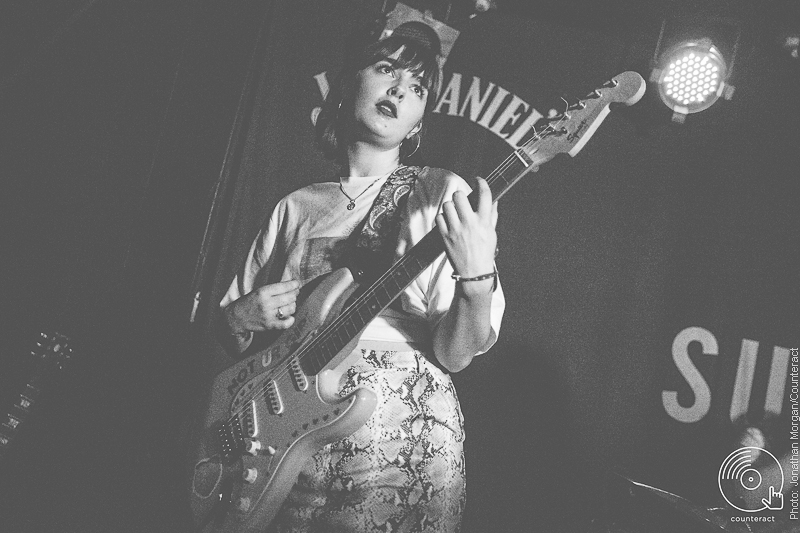 Peach Club
Peach Club are the musical version of a hard sour-cherry flavoured gobstopper. Crashing drums and electrified riffs injected an impactful sharpness, along with the enraged dagger like voice of Katie. At the same time a contrasting sweetness shone through the bouncy rhythms and sugary personalities of each member. Peach Club are a force to be reckoned with and are only sure to rise through the ranks in the future. Watch out misogynists, you won't know what's hit you.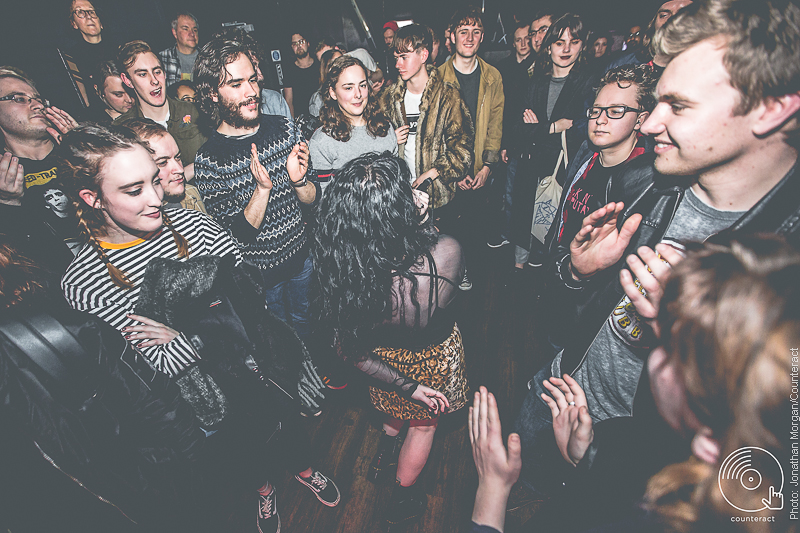 Peach Club
Photographs by Jonathan Morgan
Media and Communications student with a passion for music and discovering new artists. 90% of the time you'll find me at a gig. I listen to a really wide range of artists such as The 1975, Two Door Cinema Club, Bombay Bicycle Club, Ed Sheeran, Disclosure, Lorde, Florence and The Machine, Ben Howard, as well as a tonne of pop music like Taylor Swift and Ellie Goulding.