Review: Moon Duo bring spacey jams and sonic confusion to Kings Heath
Moon Duo played Birmingham's Hare & Hounds on January 30th

Support was provided by Irma Vep

The Portland drone rockers captivated a sold out crowd, entering into loose spacey jams against a background of hypnotic strobe lights, and psychedelic projections

[amazon_link asins='B06XCRT3KG,B01M7XRRVO,B008RUZULE' template='ProductCarousel' store='counteract03b-21′ marketplace='UK' link_id='21adcb81-0761-11e8-8fb5-45f02124f412′]
Moon Duo famously began their life as a two piece, side project to Wooden Shjips, recording percussion parts using a drum machine. For fans of the group, this looms large in their history, and the charm of their early records – at least in part – comes from the Motorik rhythm that provides a much needed sonic anchor for their records. It was comforting to see that this spark had not been lost.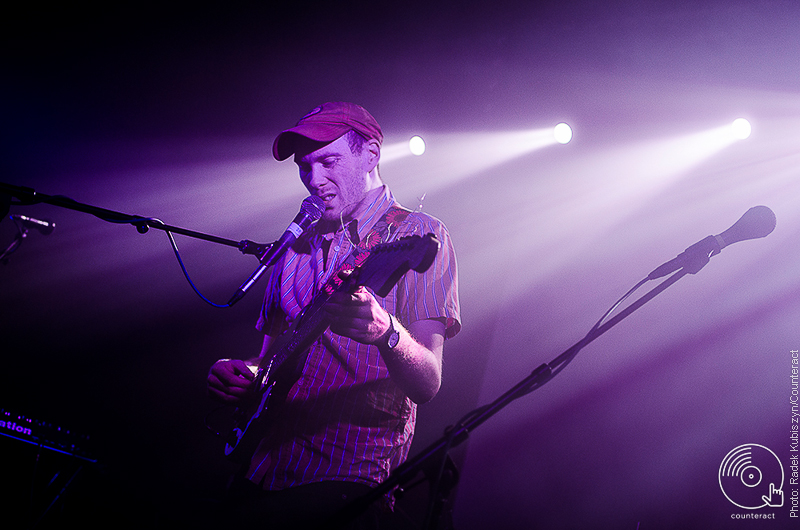 Irma Vep
Their support at the Hare & Hounds was provided by Edwin Stevens performing under the moniker Irma Vep. Playing solo throughout the performance he zigzagged wildly in his delivery of a series of starkly confessional alterna-folk songs, belching, honking and whispering lyrics of staggering emotional honesty.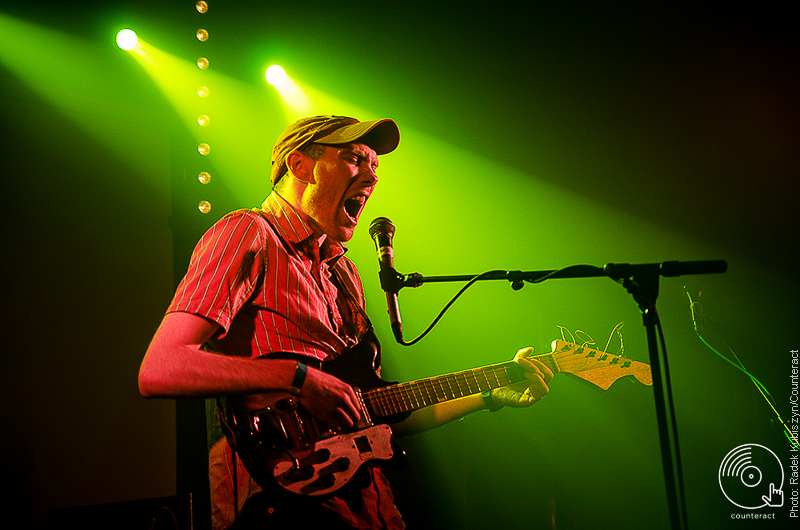 Irma Vep
'Tears are the Sweetest Sauce' in particular, which was introduced as a traditional welsh folk song, tugged at both the mind and the heart strings. Should you stumble across it, his album No Handshake Blues (which was recorded with a full band) is worthy of both your money and your attention.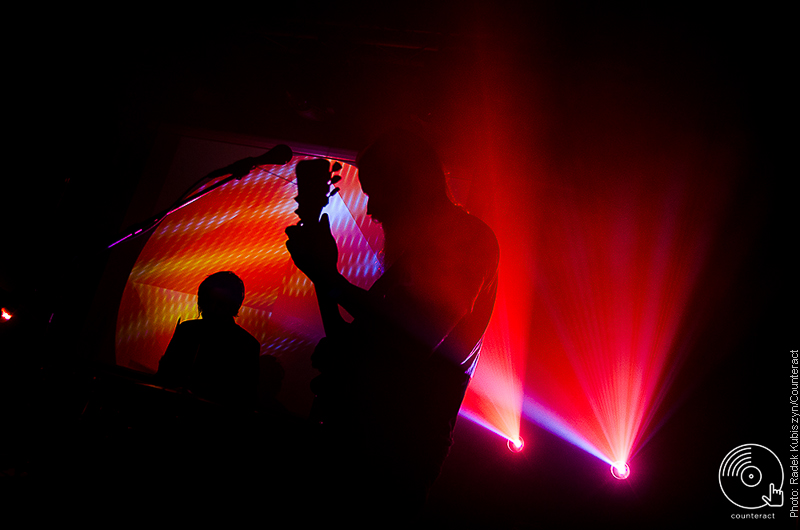 Moon Duo
If there's one thing that became came clear over the course of the evening, it's this: Portland drone rock legends, Moon Duo, are an unnervingly tight and groovy band.
While they opened their performance with a series of manipulated vocal samples, fuzzy low end rumble and the kind of squalling feedback that recall their 1970s space rock influences, rhythmically they were never anything other than utterly on point.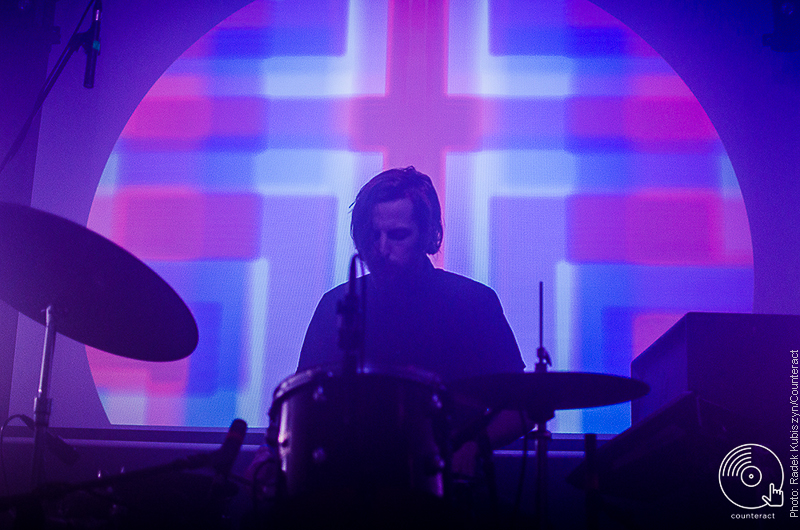 Moon Duo
Perhaps the most interesting thing about the performance was the amount that was put into the way that songs are presented to their audience. Visually they were incredibly arresting.
The group played in almost complete darkness, backlit only by blinding strobe lights in front of a projector which cycles through bold primary coloured illustrations which recall their album artwork. When combined with the sonic assault of their heavier numbers the effect is utterly hypnotic.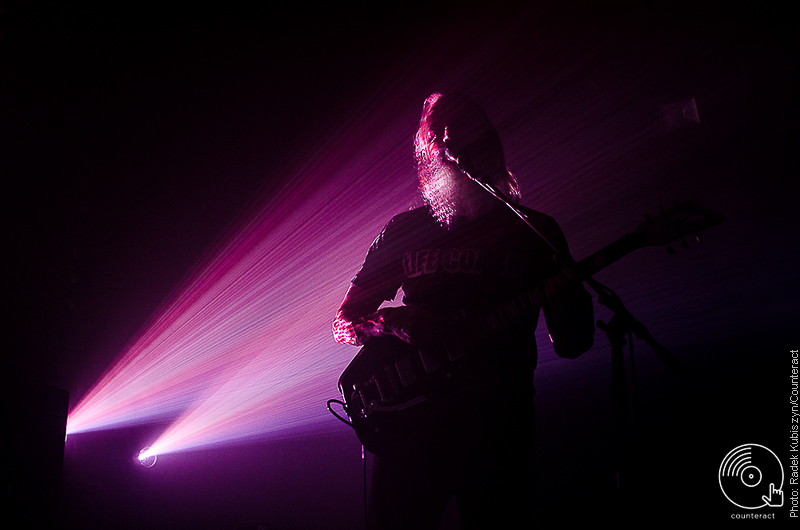 Moon Duo
Their set closed with two covers. Alan Vega's 'Jukebox Babe' and the Stooges 'No Fun'. Though this might sound like an odd choice, it speaks to their willingness to blend styles and remain unpredictable. Charming to the very end.
Photographs by Radek Kubiszyn
An avid follower of the Birmingham music scene who enjoys strong black coffee, and staring at pictures of cats on the internet.