Review: Mark Lanegan leaves Wolverhampton cheering for more
Washington born alt rock singer/song-writer Mark Lanegan topped off a good show at Wulfrun Hall on November 29th
Support came in the form of Joe Cardamone's artistic stylings and the dreamy tones of Duke Garwood
In spite of a somewhat minimal audience, Lanegan was received with excited hollers from the captivated crowd
Despite the chill of Wednesday night, a substantial crowd of Mark Lanegan fans gathered at Wulfrun Hall to watch the man himself perform tracks of old and new.  Although having a seemingly slow start, by the time Lanegan took to stage there was a warm sense of solidarity amongst a crowd that had evident loyalty for this effortlessly cool artist.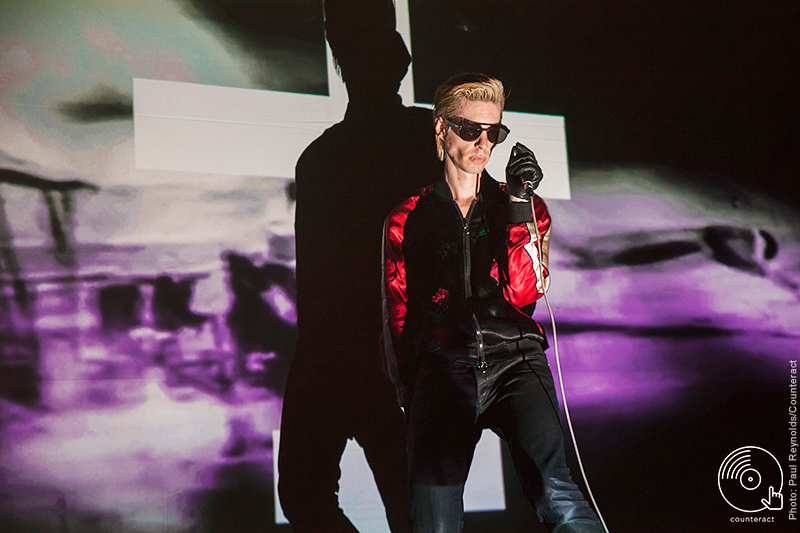 Joe Cardamone
As people began to trickle in, there was an air of uncertainty which stemmed from the doubts of those queuing outside to whether Joe Cardamone would be performing as one of Lanegan's supporting acts. Alas, the lights suddenly went out and a screen lit up the stage with a short film directed and scored by Cardamone himself. An artistic venture to say the least, it treated the crowd to trippy and psychedelic images of cults, rituals and admirable metaphorical art. As the film came to an end, Cardamone took to stage and gave a unique and impressive performance in front of more projected art that tied in with his recent formation as the 'one man band' Holy War and his latest singles "Out of Road" and "New Cross". With no instruments to hand, Cardamone's emotion fuelled voice echoing over electronic sounds and beats of what could be described as post-apocalyptic pop, made for an interesting yet alluring performance.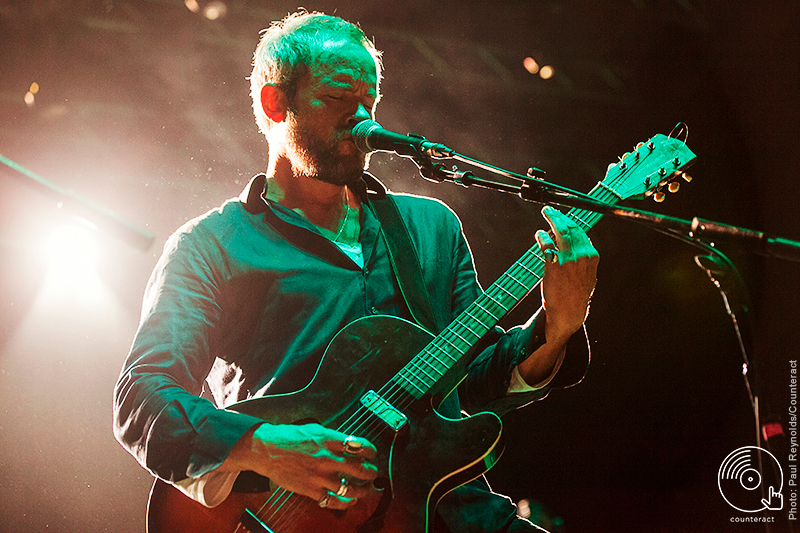 Duke Garwood
With little introduction, Duke Garwood appeared on stage and, armed with his stylish f-hole guitar, changed the vibe of the evening with his delightfully soothing voice and soft chords that rippled through the room. His raspy tones along with the resonance of his music were a match made in heaven and encouraged applause and whoops of praise from a crowd which by this point had grown substantially. Garwood single handedly hypnotised the room with his subdued tunes, consisting of tracks such as "Heavy Love" and "Disco Lights". Due to their uncanny similarities, it will come to no surprise that Duke and Mark Lanegan have produced music together in the past. With this said, there could not have been a more suited opener for Lanegan, as Duke's dark yet relaxing sound prepared the room for what was to come.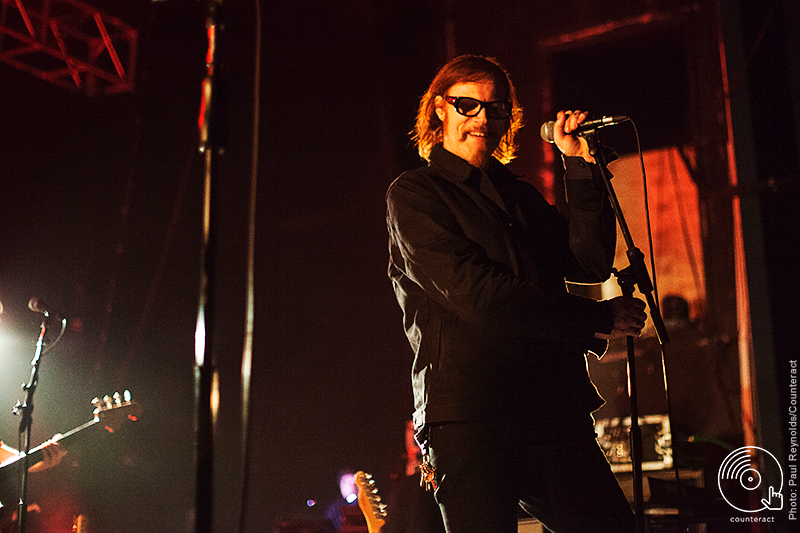 Mark Lanegan
Mark Lanegan was welcomed onto stage by a round of cheers and loud applause. Dressed head to toe in black, adorned with his trademark glasses and two golden spotlights, silence fell as he introduced his first song. The chilled mood was lifted slightly by the instrumental support of his full band, but the dreamy and hypnotic vibe created by his rich, gravely voice still remained. A man of few words, Lanegan dedicated all his time to performing a plethora of his tracks such as "Sister" from his latest album Gargoyle and "The River Rise" which caused the still audience to be broken up by swaying dancers. Some of his songs such as "Bombed" took the form of a duet. Like honey poured into whiskey, the soft and sultry tones of her voice mixed nicely with Lanegan's.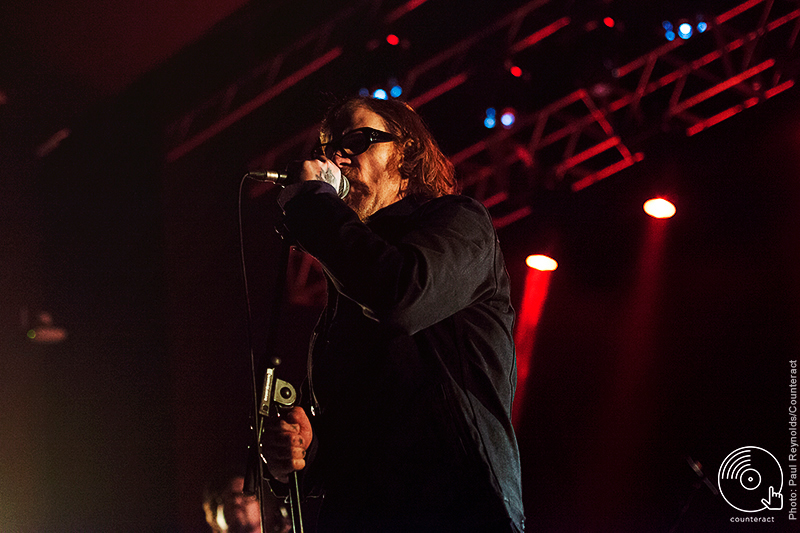 Mark Lanegan
As the night came to an end, the crowd erupted in stomps and cheers for more- a fitting reaction to such an enjoyable sound that was the Mark Lanegan Band. The cool and relaxed tone drenched over delicious guitar solos-  a true definer of alt rock.
Photographs by Paul Reynolds
English Literature and Sociology graduate, building up writing experience wherever I can. Currently writing for Counteract as well as writing poetry, poetry analysis and short stories for my own blog.