Review: LA twins The Garden bring eccentric punk to the Hare & Hounds
LA duo The Garden returned to Birmingham's Hare & Hounds on Thursday November 5th 2015
Support came from London's Shame and Birmingham's Table Scraps
With firm Brum favourites Table Scraps being the only band of three I know anything substantial about, I enter the Hare & Hounds with a relatively blissful ignorance – ready to see what Londoners Shame, and LA twins The Garden, have to offer.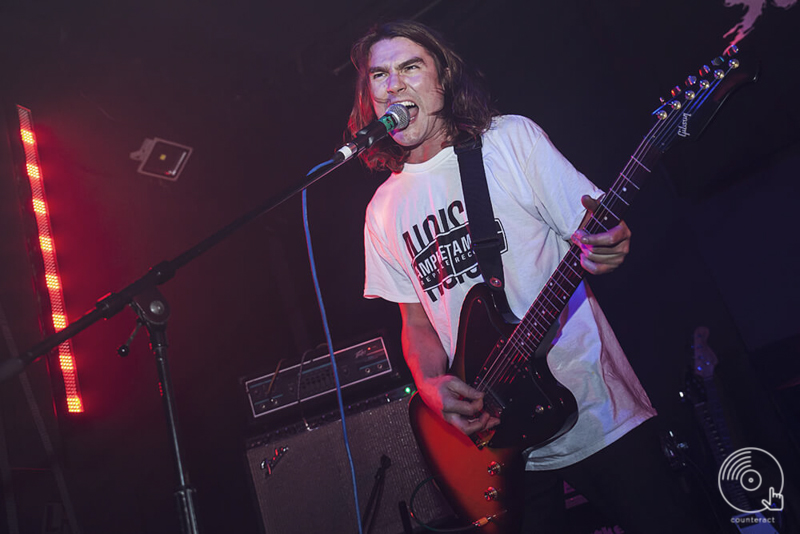 Table Scraps
On first, something which by rights will probably happen less in the future, are Table Scraps. Their sound is big, brash and infectious. Scott Vincent Abbot's guitar sound is rich with a delightfully sonorous distortion – reminiscent of Jack White, but the Jack White you'd encounter if you'd just told him that he actually copied Dan Auerbach's sound, as opposed to the other way around. Poppy Twist's beats are tight and driving, yet stylish and dancy enough to get the crows bobbing along happily. Playing both old and new tunes, Table Scraps, as per, don't disappoint.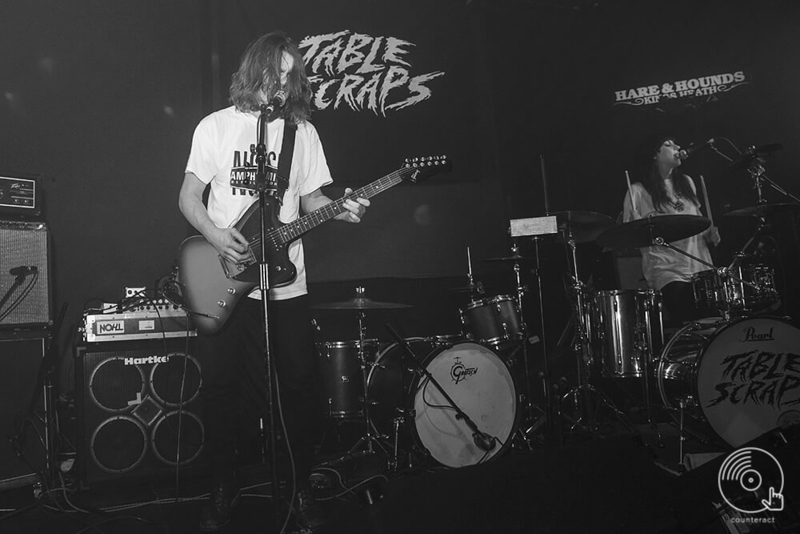 Table Scraps
Rattling through tracks 'Bad Feeling,' 'I'm not Interested in You' & 'Motorcycle,' amongst other from their album More Time for Strangers, the steady rise of Table Scraps looks to keep rising (steadily).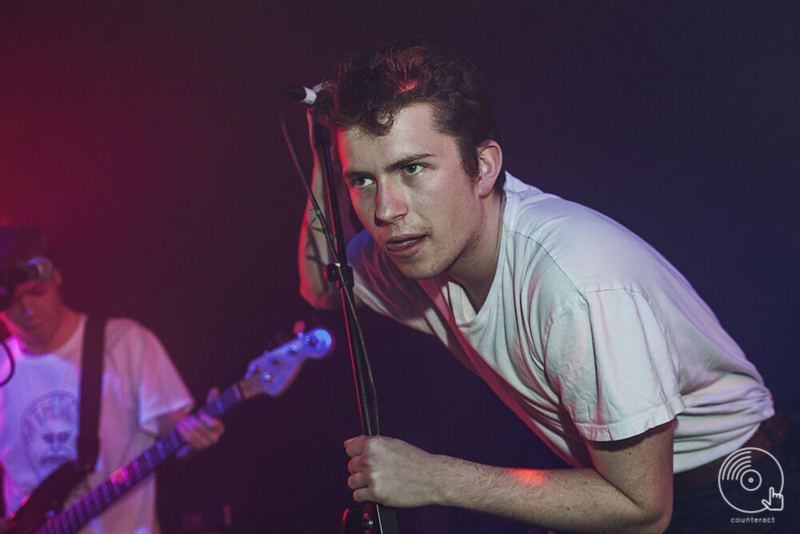 Shame
A surprise addition to the evening are Shame. I think it would be fair to say that Shame draw heavy influence, in no small quantity, from late 70s British punk. But I hasten to add – this is no bad thing. Charlie Steen's stagecraft certainly has a lot of Lydon-esque swagger to it, as does his devil-may-care attitude towards sound equipment.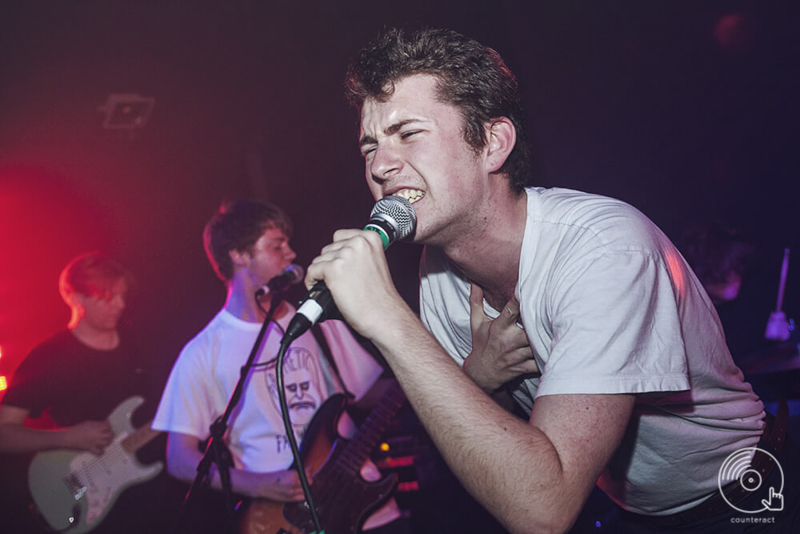 Shame
The songs, however, are varied in influence, and their combination of driving and punchy rhythm section and melodic lead guitar help Shame dodge the punk pigeon hole (according to their Facebook page, their music ought to be referred to as 'Bashment / Slavic Garage'). Steen's stage antics also manage to help the band evade the steely reception sometimes given to out of town bands, by bringing himself to the audience, rather than waiting for us to come to him.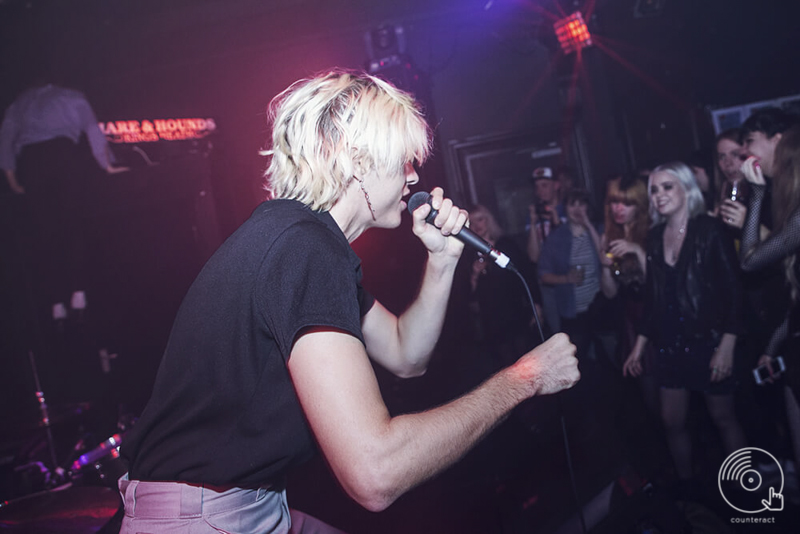 The Garden
Speaking of pigeon-holing, tonight's main event, The Garden, must be amongst the most slippery customers out there. When they emerge, serenely, on to the stage, one thing is clear – these are some darn cool cats. It is no surprise that they are in hot demand from key folks in both the fashion and music industries. Just as cool, and original, is their music. Imagine, sort of, that Talking Heads and We are Scientists go to a punk vaudeville party – this is (ish) the kind of sounds we're talking. But then this is the issue, you can't pin their sound down – and it's very refreshing.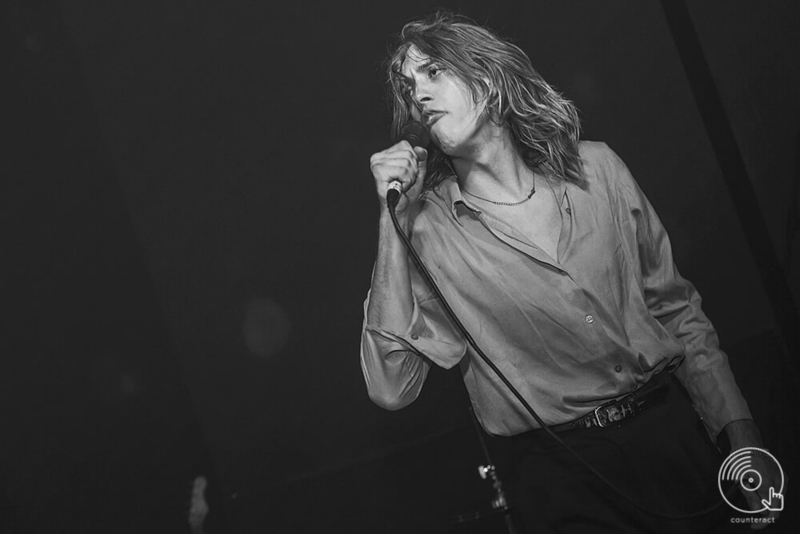 The Garden
As they play rapidly through more punk-y songs earlier in the set, you think you have them sussed, however I was caught completely unawares by songs such as 'Haha' and 'Jester's Game,' which feature huge electronic sounds and absurdist raps – and drummer Fletcher exhibits some quite astonishing acrobatics. As their set progresses, the fact that you can't pin their sound down to any one genre, and that you must, ultimately, accept Vada Vada (their term for complete creative freedom) as the law of your current environment, ceases to matter – then all you can do, is let them deliver to you a flippin' ace show. Which they did.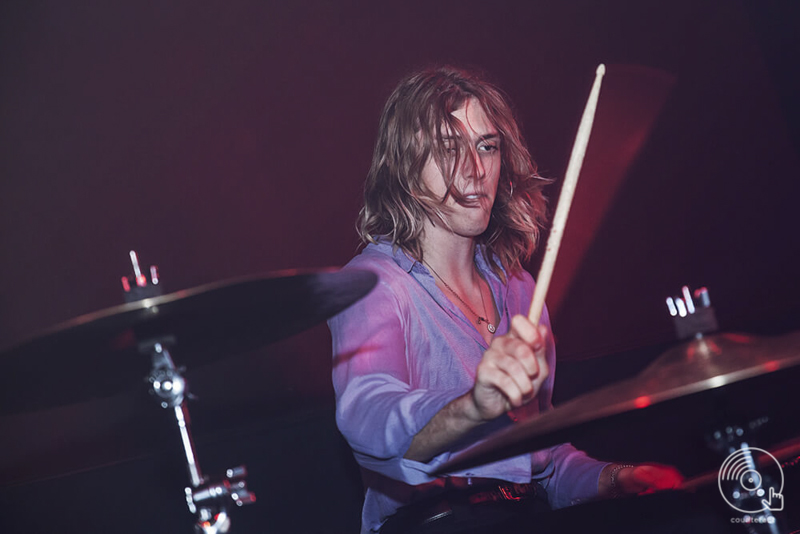 So all I can do is recommend you get yourselves down to one of The Garden's shows soon, because you have to see it for yourself.
Photographs by Paul Reynolds
View the full set here.