Review: Darlia rock grunge undertones at the O2 Institute
Blackpool's Darlia headlined the O2 Institute2 on Friday November 6th 2015
Support came from The Family Rain and local band Cold Ocean Lies
All three bands this evening – Darlia, The Family Rain and Cold Ocean Lies put on a fantastic show and were clearly popular amongst the crowd of edgy teenage girls.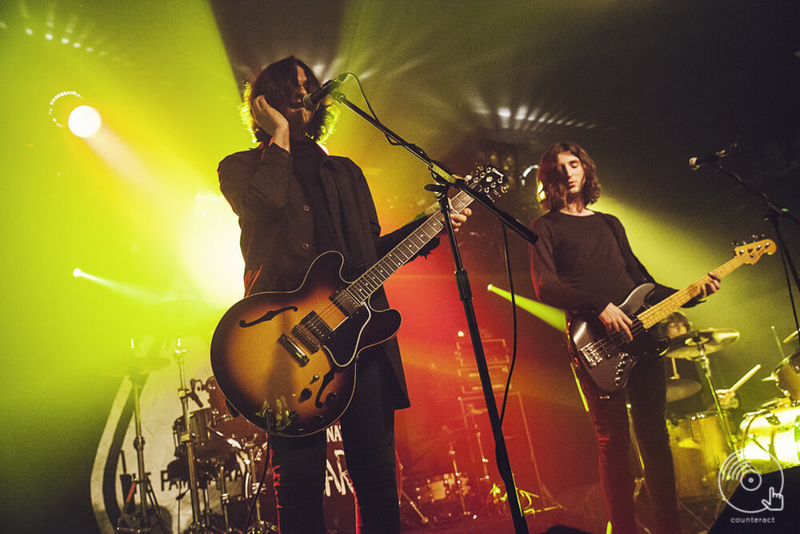 Cold Ocean Lies
The first band, Cold Ocean Lies, a four piece from Lichfield, put on a well constructed and decently executed performance. The lead's piercing vocals, accompanied by the rock and roll percussions made for a really tight sound. Their performance of 'The Game' was particularly strong, it was almost impossible to not bang your head along with the well crafted, grungey rock and roll sound.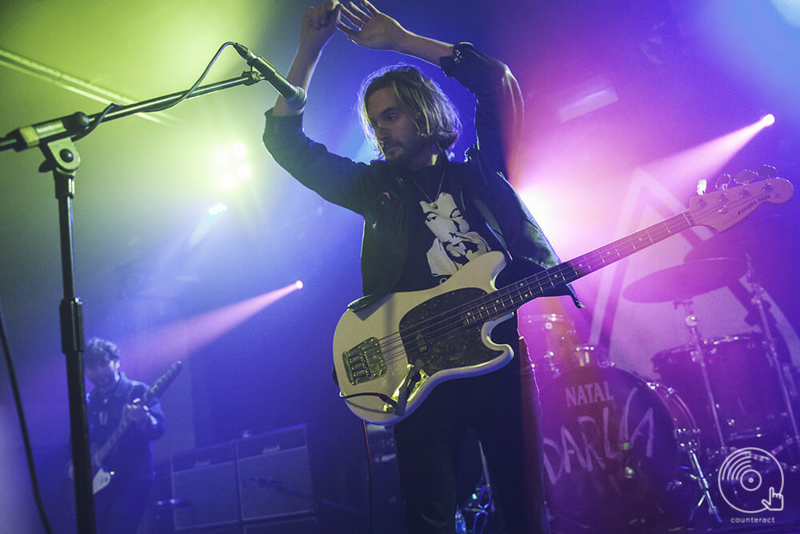 The Family Rain
The Family Rain were next up, a charasmatic and energetic trio from Bath. Their set was impressive; with catchy tunes and anthemic vibe to them. They started off to a quite quiet crowd, but by the end their high energy perfomance, quick beats and raw-sounding percussion and vocals drew in the audience, and they were very well received by the end of their set. A perfect precursor of the act to follow.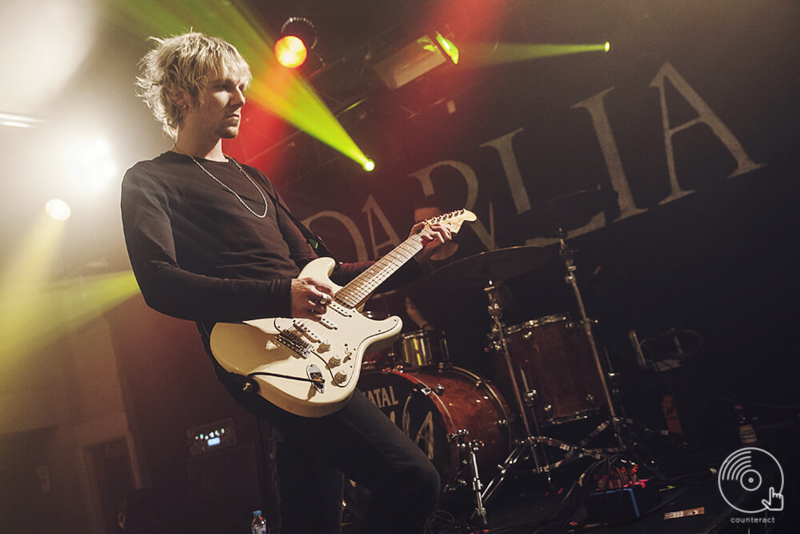 Darlia
Last up were Darlia. This band from Blackpool have a lot going for them. Clearly influenced by the sounds of Nirvana and other grunge rock sounds of the past few decades, the three piece put on a strong performance. Their dynamic loudness and edgy songs were clearly adored by the teenage fans.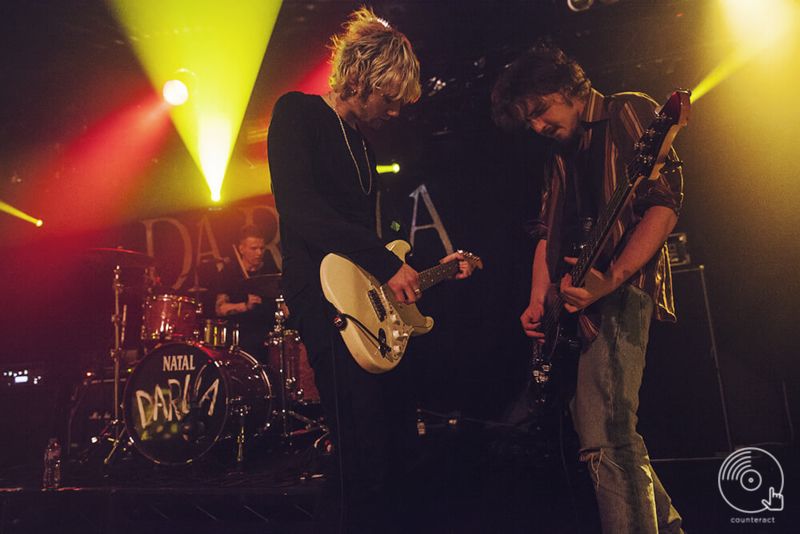 Darlia
Their set was very easy to enjoy and most present found it difficult to stay out of the enthused crowd, who were jumping up and down and were clearly psyched for this exciting band. Not only did they sound good, but their stage presence was also quintessentially grunge. But the guys seem like a lovely bunch, with the guitarist jumping down from the stage at one point to give a fan her glasses back. Their performance throughout the entire set was of a high standard. The performance of 'Queen of Hearts' was particularly notable, where the lead showed off his multifaceted and edgy vocals, while  'Candyman' showed off both the guitarist and drummer's abilities, who really excelled with some impressive riffs and rhythm. Their encore left all of the crowd desperately wanting to hear more.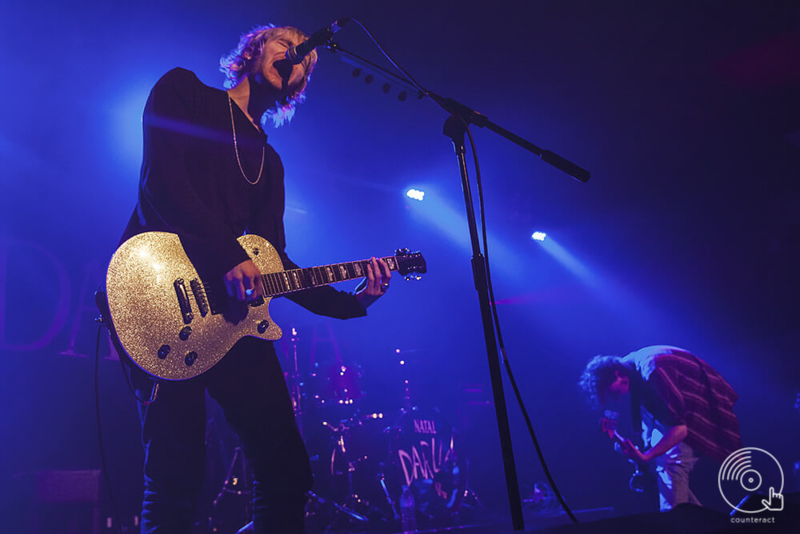 Darlia
It was great to see such an enthusiastic crowd behind these three very talented bands. If anything, one of the biggest critiques is the fact the set was finished by 10pm! But overall, three great new bands to see live.
Photographs by Paul Reynolds
View the full set here.