Review: L.A's Death Valley Girls storm the Sunflower Lounge
Death Valley Girls show the Sunflower Lounge what they're made of on 29th May

The LA four-piece treated the crowd to their brand new release, 'Born Again and Again'
Support came from Birmingham noise-punks Table Scraps
Early arrivals to the Sunflower Lounge on Sunday night are greeted by the offer of pizza from Death Valley Girls, while front-woman Bonnie Bloomgarden props up the bar doing shots of tequila with the staff.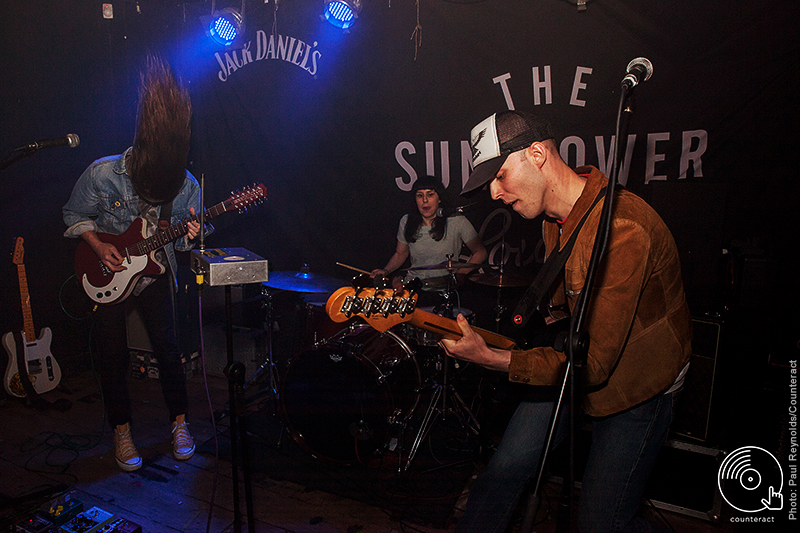 Table Scraps
Local favourites Table Scraps kicked off the evening with the blistering 'Electricity'. Fresh from playing the Acid Box All Dayer in Brighton, their fuzzed out set features firm favourites 'Bad Feeling' and 'Motorcycle (Straight to Hell)'. New single 'My Obsession' from their 45 Consortium split single with pals Black Mekon is the centerpiece of the set, full of primal chanting and stone age beats. Full of force, fuzz, and theremin, Table Scraps make more noise than a three-piece has any business making.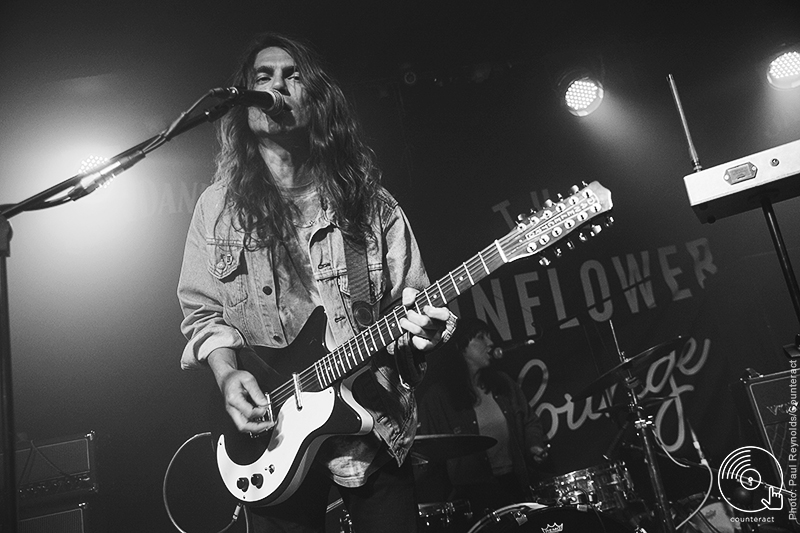 Table Scraps
Death Valley Girls announce to the room that Birmingham is the hometown of their two favourite bands – Black Sabbath and Table Scraps. On closer inspection, Bloomgarden has written "Tony Iommi" across her knuckles in marker pen. She howls through the distortion. 'Disco' from the new album, Glow In The Dark,  gets the room moving with it's bratty refrain and the tempo doesn't let up throughout the whole set.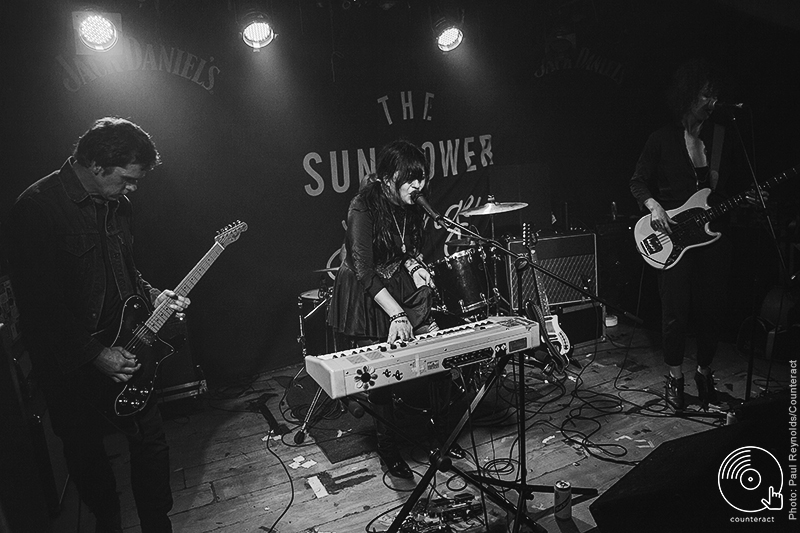 Death Valley Girls
Released on the day, newest single 'Born Again & Again' defines the bands self-proclaimed "doom boogie – occult glam" sound. It's how Shocking Blue would sound if they were formed in the wasteland of Mad Max. 'I'm A Man' is the bands defiant ode to the "third great sexual revolution". This upbeat surf jam may be something of a protest, but it is full of optimism. They follow this with 2014's 'Electric High', the driving two note riff of which ends the set.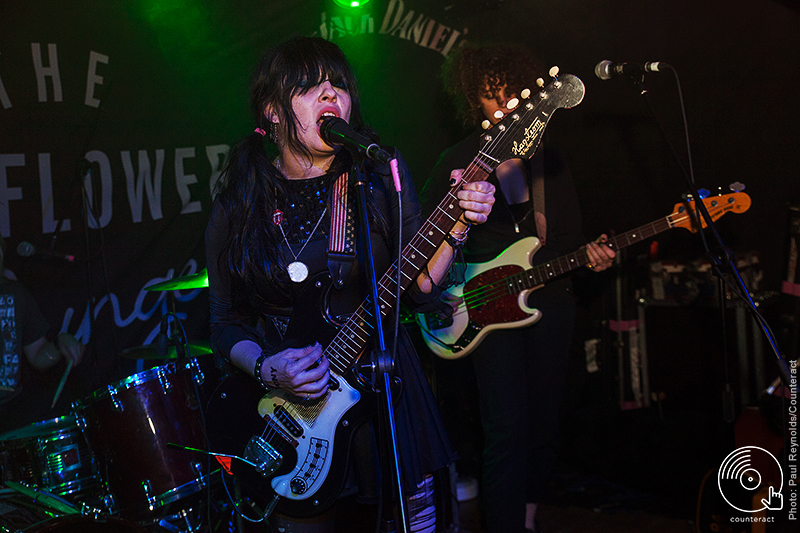 Death Valley Girls
At the bar afterwards, Bloomgarden is asked where they are playing next. She thinks for a moment and pulls out a copy of the tour poster to check. It's dense with over 30 hand-scrawled dates all over Europe for May and June. Death Valley Girls are unstoppable.
Photographs by Paul Reynolds
Visual artist, multi-instrumentalist, and scrounger. Always wearing headphones, probably listening to Ezra Furman, Sleater-Kinney or Goat.