Review: Jim White performs a sublime set at The Actress & Bishop
Jim White performed at The Actress & Bishop on Thursday 23rd November
Support came from Cicada Rhythm
Jim captivated the audience with tales from his life interspersed with his music
[amazon_link asins='B076BK641M,B000056P0W,B075KXMN5Y,B00PBAP68U,B006UMIKF4′ template='ProductCarousel' store='counteract03b-21′ marketplace='UK' link_id='d124c8c6-d21e-11e7-9691-27296ee0ae45′]
This evening at The Actress was a more low key setup than the usual raucous gigs we're used to working up a sweat at down on Ludgate Hill. A selection of chairs and tables faced the stage for Jim White's audience to view proceedings in reverential comfort, typical folk gig arrangement. But anyone fooled into believing this was going to be your typical chin stroking couple of hours of sedate reflection has never experienced Jim White live. For a man who hates touring he puts on one hell of a show, not to suggest there are any grandiose histrionics or rock and roll excess. It's just Jim centre stage with his backing band, Cicada Rhythm who performed a sweet set of their own earlier, and a deep gold mine of anecdotes from Jim's life littered throughout a set of his uniquely dark and personal melancholic Americana.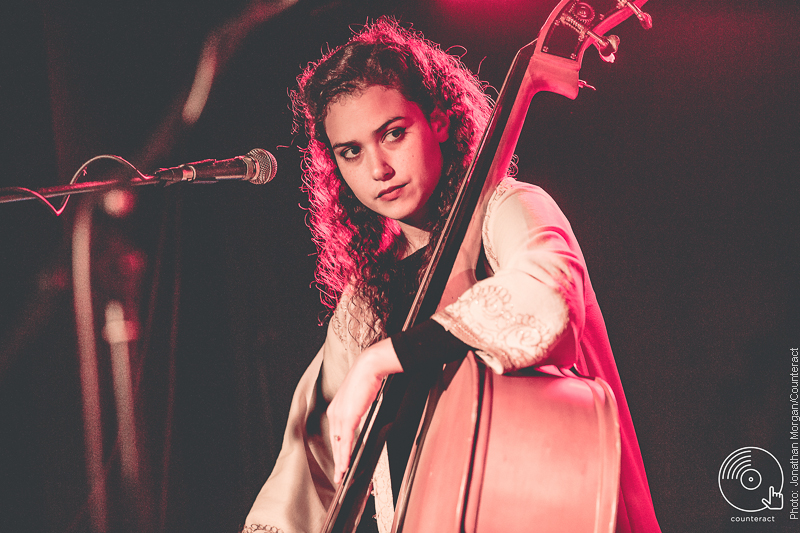 Cicada Rhythm
Jim deliberately traduces his dark reputation by opening with the decidedly upbeat Playing Guitars, from latest album Waffles, Guitars & Jesus, a thigh slapping hillbilly anthem filled with much hollering and featuring a wonderful mmm mmm mmm vocal refrain. 'The whole damn world is playing guitars' sings Jim with a mischievous drawl and smile. It's Jim kids but not as we know it. We're promised this is as light as it's going to get before Jim begins one of his wonderful monologues that make his shows such a joy. He bemoans the fact that America is all guns and Jesus but that in the UK everything is ok, 'how do you do it?' Our city even gets a nod as Birmingham is mentioned in two of tonight's songs, ok it's Birmingham Alabama but as Jim tries to explain 'it's like a broken clock, it's right twice a day'.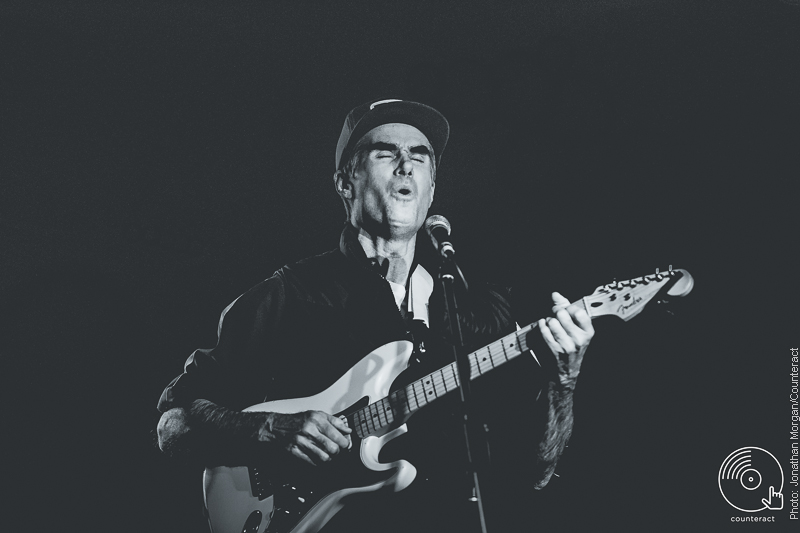 Jim White
Jim's veering off into off-beat tales from his personal life are by turns utterly hilarious and emotionally raw. Not frightened to share the experiences that have not only shaped him as a person but instilled in him that empathic eye for the tragic amongst humans. Jim is ridiculously good company and his storytelling is as much a part of his shows as the music, and boy does he have some stories to tell. The former professional surfer, preacher, taxi driver and model, amongst many other things, possesses a wry Southern charm that is infectious as he regales the audience with tales of speaking in tongues, renting an apartment from The Mafia, how Bob Weinstein stole his girlfriend, conceiving a child with a crazy woman he hated, his struggle with mental health and this just scratches the surface. His most poignant story regarded the struggle to connect with his daughter, as he introduced the beautiful song Sweet Bird of Mystery, also from Waffles, Guitars & Jesus, that he had written for his daughter when she was still in the womb. This was Jim's last song. He had remained on stage alone for an encore, 'what's the point of walking off to come back on again?' He cutely observed. The audience were invited to stamp their feet and clap though, so as not to miss out on the encore experience.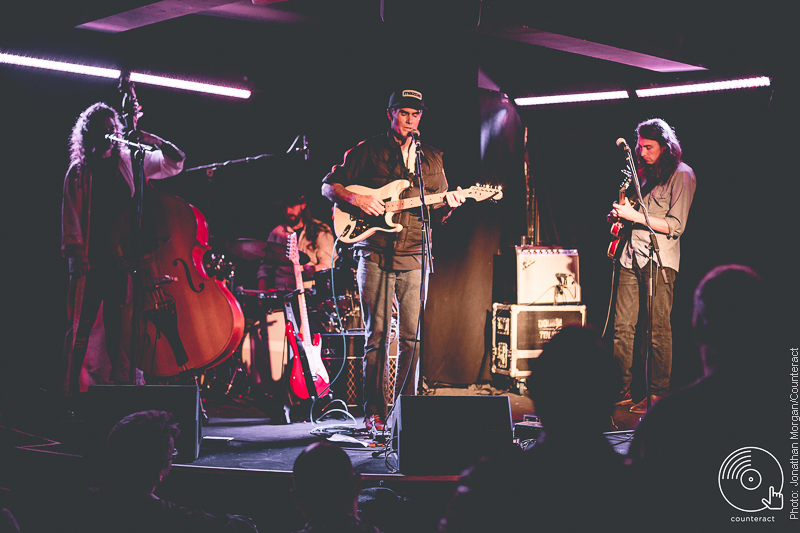 Jim White
Jim performed a raft of classics as well as newer material including 'my most well known song' Static on the Radio from 2004's Drill A Hole In That Substrate And Tell Me What You See and the delicious Earnest T. Bass at Last Finds the Woman of His Dreams from the new album. But absolute stand out for us was Ghost-Town Of My Brain from 2001's No Such Place, a raw and stripped journey through the internal pain of the soul. 'Guess we're bound for Birmingham' sings Jim. A unique and yes I'm going to say it, spiritual performer. Jim saves.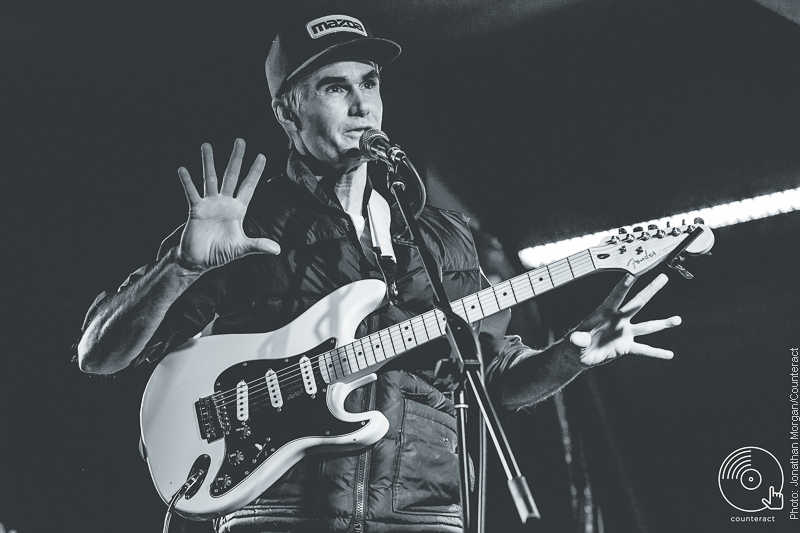 Jim White
Photographs by Jonathan Morgan
"Reviewer, previewer and writer of just about anything. Can usually be found with my eyeballs plugged into sleazy 70's exploitation cinema or riding an antique bike around Harborne. I have no issue with being bought pints or accepting bribes of any sort."