Review: Hibushibire deliver psych jams from Osaka to Kings Heath
Kushikatsu Records brought Hibushibire to the Hare & Hounds on May 3rd

Support came from drone musicians yellow6 and One Unique Signal
The Osaka three piece lived up to the hype, delivering a set of red hot psych-rock to the Kings Heath Crowd
[amazon_link asins='B06WGR275V,B000KLNQBY,B009T44PBS' template='ProductCarousel' store='counteract03b-21′ marketplace='UK' link_id='1074946f-4935-11e8-8ec4-f306683dadb3′]
Unannounced, yellow6 begins the evening's proceedings at the Hare & Hounds. Armed with a looper pedal, he crafts gentle, ambient soundscapes. Layers of lush, reverb drenched guitar cause the audience to sway. The meditative drone is only interrupted by the occasional sound of the bartender unwrapping slabs of cans. yellow6 doesn't say a word to the crowd – a change in the lighting indicates the start of a new piece. His compositions are understated and emotive. As the room fills up, he loses the back of the crowd a little, but closes his set to warm applause.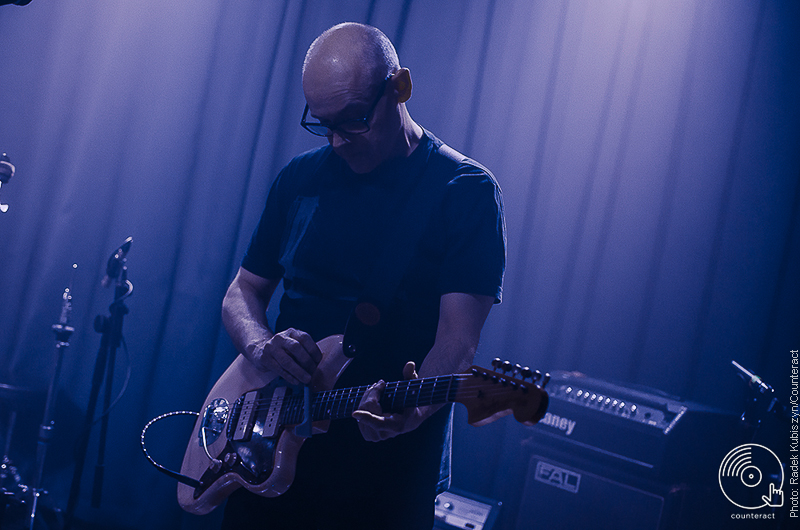 yellow6
After a long pause between sets, One Unique Signal grind into action with an ominous buzz of synthesisers. The group, who also perform with Stephen Lawrie as The Telescopes, craft an imposing post-rock onslaught. At centre stage, Katie Graham alternates between synthesiser and piercing clarinet. Like yellow6 before them, One Unique Signal have no words for the crowd. Their drone builds to a crescendo, sounding like Sonic Youth meets Angelo Badalamenti, before gradually dissipating.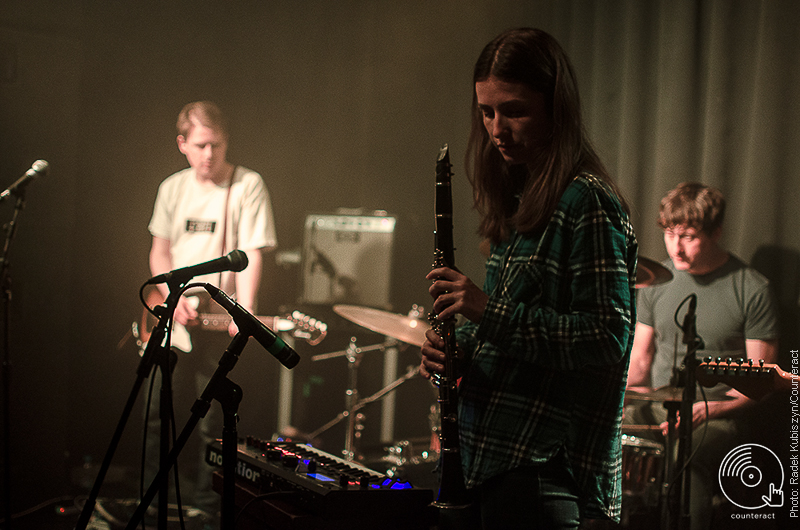 One Unique Signal
Hibushibire announce themselves with an auditory onslaught. The Osaka three piece have no business being quite this loud. Their debut album Freak Out Orgasm! tears out the gate with blistering intensity, and their live show is no different. Guitarist Kohei "Changchang" Takakura breaks a string, and is forced to borrow a guitar from the support. Bassist 821 and drummer Ryu Matsumoto keep a pulsating rhythm going as Changchang tunes up, before they launch back in to an otherworldly jam.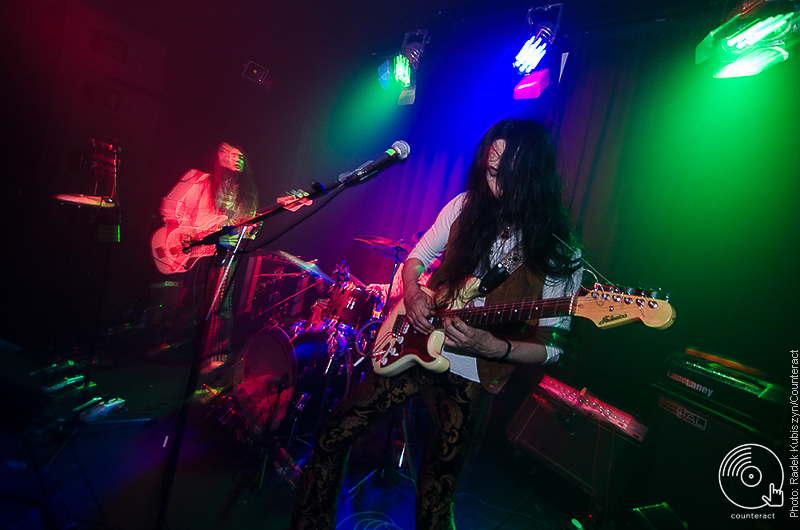 Hibushibire
Lesser guitarists would have been thrown off by an unfamiliar instrument, but Changchang is unphased, delivering line after line of arresting, squealing lead guitar. Hibushibire are musicians in their prime, and seeing then in such an intimate venue is a rare treat. As is the done thing for psych bands playing Birmingham, they whack out a few lines of 'Paranoid' towards the end of their set. In this case, they've earned it.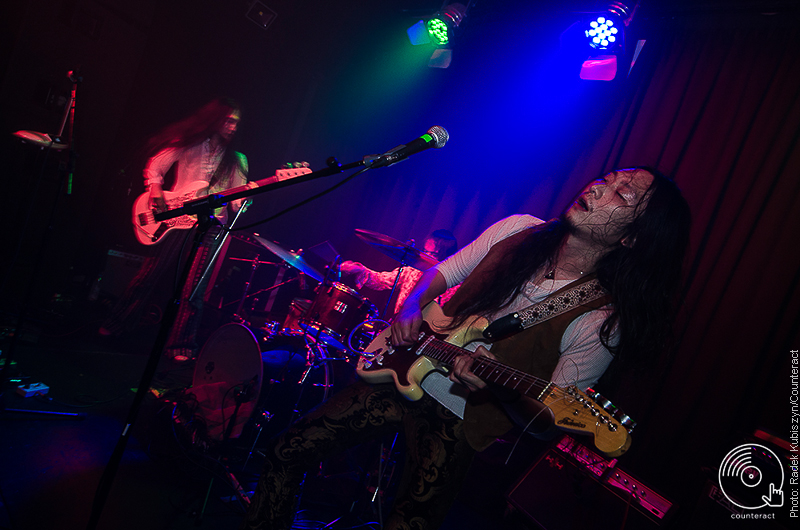 Hibushibire
Photographs by Radek Kubiszyn
Visual artist, multi-instrumentalist, and scrounger. Always wearing headphones, probably listening to Ezra Furman, Sleater-Kinney or Goat.