Review: Hang Massive bring hippy vibes to Digbeth
Former buskers and internet sensations provided positive vibrations at The Crossing in Digbeth on November 30th
Folk duo Govardo supported
Warm, enchanting and a touch unorthodox: the band curated a fantastic atmosphere and ethereal soundscape
[amazon_link asins='B01K3P0G0U,B01BCWZ3LU,B015UCQBJQ' template='ProductCarousel' store='counteract03b-21′ marketplace='UK' link_id='ec9508fa-dac2-11e7-8a18-85f702193a92′]
"Calcifying on the beaches of Goa, from dusty villages and out from the wilderness, I present to you, Hang Massive!"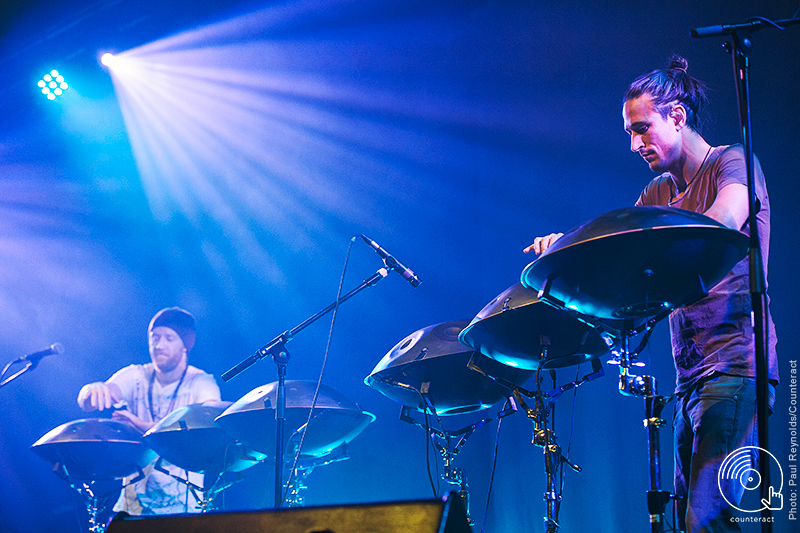 Hang Massive
You may know them from their viral music video 'Once Again' – Hang Massive are amongst the world's most talented hang players. It's easy to understand the fascination with this bizarre, UFO-shaped steel drum. The instrument was dreamt up by engineers Felix Rohner and Sabina Schärer in Switzerland during the early 2000's. Hang have since been popularised especially amongst travellers, yogis and mediators who appreciate the trace-inducing music produced. The hang has appeared in many different contemporary genres of music. A myriad of artists including Four Tet and Bonobo have sampled its gong-like melodies.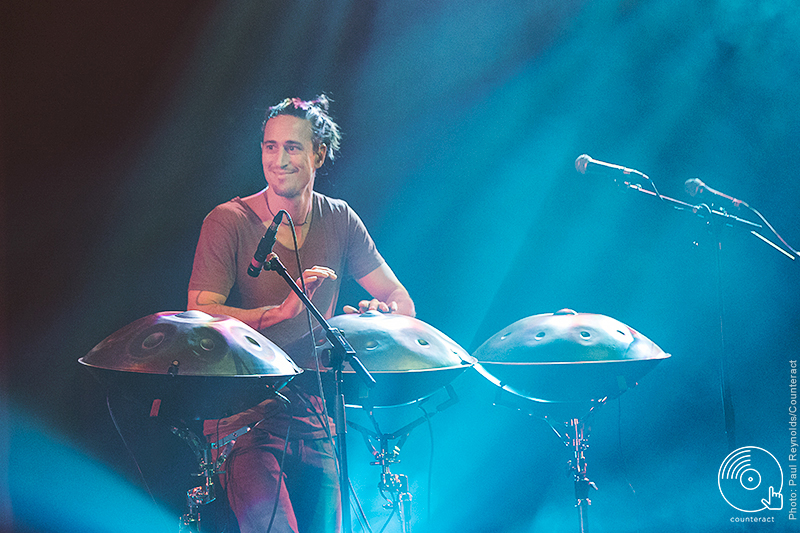 Hang Massive
The audience – in attentive silence – were captured  by the rhythmic seductions of the two men and six hang. Patrons were mostly seated or cross legged on the floor, providing an apt ragtag, festival ambience. The melodic act was complimented by a shy and modest introduction:"You could have done anything with your evening, and you've chosen to spend it with us. That's very heartwarming and we appreciate it." Indeed for Danny Cudd playing Birmingham was a homecoming experience. The drummer revealed that he's from Bromsgrove, and spent formative years with his very first hang busking outside the Tesco on New Street. A definitive highlight was the excellently named track 'Here Comes the Badger', which weaved steady rhythms and a flurry of ringing notes.
Vocalist Victoria Grebez joined for the second half, bringing a change in tempo accompanied by a few whoops and "yeah!"'s from members of the audience. She began with her original song "Fall To Earth", combing intense, high energy beats with a soft, gospel voice.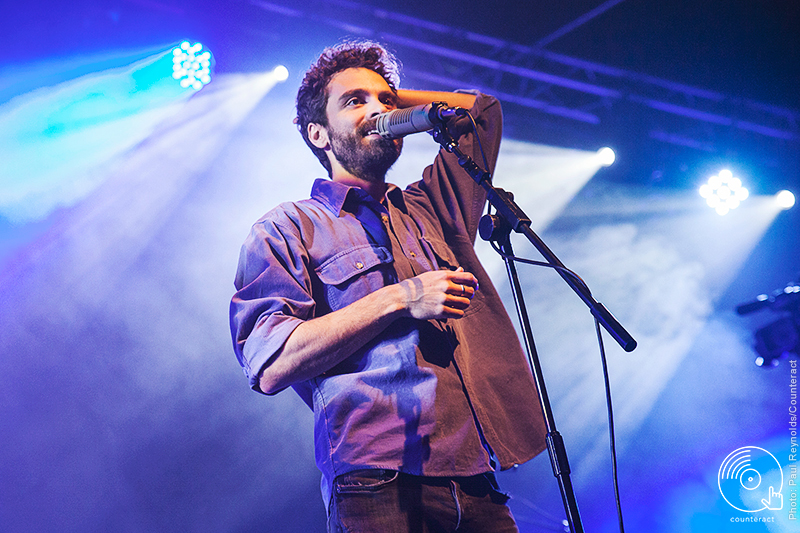 Govardo
Support was provided by folk duo Govardo. Jack Rose (guitar) and Dominik Sky (vocals) recanted tales of Thailand, and their penchant for spur-of-the-moment, grassroots performances. Lulling the audience with beautiful acoustic sound and poignant lyrics.
Photographs by Paul Reynolds