Review: Girl Band return to Hare and Hounds for sold-out show
After a short break from touring, Girl Band return to a sold out show at Hare and Hounds on Sunday 22nd January
Whilst their set drew largely from 2015's "Holding Hands with Jamie", they still found time for some interesting covers
Support came from Sunshine Frisbee Laserbeam and Goat Girl
Show openers Sunshine Frisbee Laserbeam take to the stage amongst a roar of feedback and deliver a tight set packed with bass heavy, riff driven, post-post hardcore. The three front men rocket cheerfully through a set of songs which seem more often than not to be about death, pausing only briefly to tip their hat to headliners Girl Band.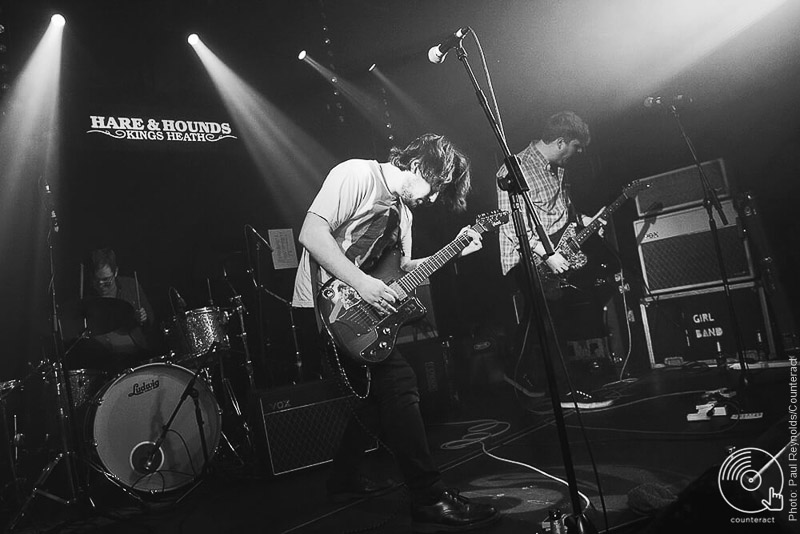 Sunshine Frisbee Laserbeam
They are followed by Goat Girl who perform a their collection off kilter "Lynch-ian" lullabies to a swelling crowd of late comers. A well structured, if short set leads the audience by the hand through a befuddling collection of wonky time signatures and bright, insistent lead lines before disintegrating into waves of fuzzy psychedelia.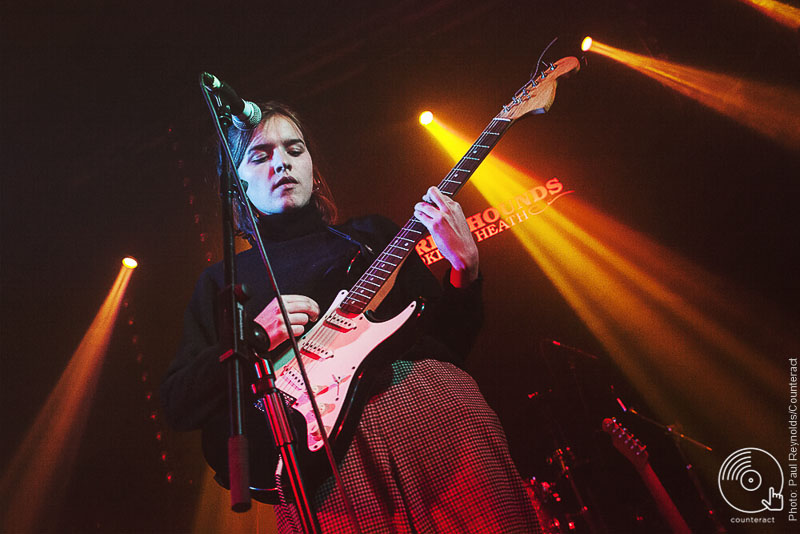 Goat Girl
It would be tempting to view Girl Band as simply a very good a post rock group.
Over the course of a 40 minute set, singer Dara Kiely displays a staggering vocal range, flipping within seconds from a delicate croon to a guttural scream. Tearing at his clothes and clinging to the mic stand like a man trapped in a wind tunnel man fighting to keep his balance.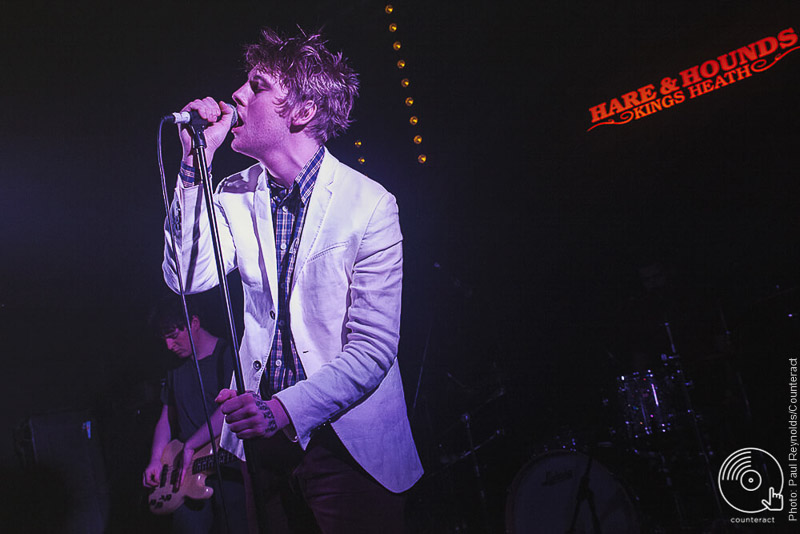 Girl Band
The band are relentless. Dissonant squalling guitars, looped feedback and staggeringly intense vocals, all hemmed in by the mechanical pulse of the thythm section.
Look a little closer however, and there is more to the group than that which is immediately apparent.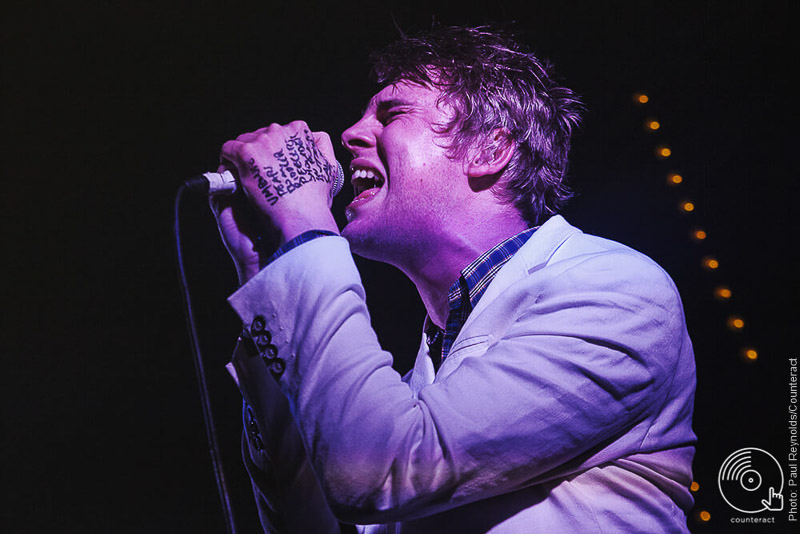 Girl Band
The band have spoken often in the press about being influenced by dance music in general and Daft Punk in particular. live setting the influence is hard to ignore. There is a hypnotic groove to tracks like "Paul" that simply cannot be ignored. A cover of South Yorkshire techno producer Blawan's "Why they hide their bodies under my garage" proves a set highlight and points to much wider set of influences. It will be interesting to see where these take them next.
Photographs by Paul Reynolds
An avid follower of the Birmingham music scene who enjoys strong black coffee, and staring at pictures of cats on the internet.