Review: Gabrielle Aplin's compelling stage presence lights up Birmingham
Gabrielle Aplin played the O2 Academy on October 20th
Support came from Shannon St Clare and Sonny
The event was the quieter alternative to Dizzee Rascal's performance the same evening
Singer-Songwriter Gabrielle Aplin has had quite an interesting career. Being initially introduced as an acoustic artist with stripped back wintry tunes, she then moved onto bolder folk-rock-esque sounds for her sophomore,  Light Up The Dark. Lately, she has dabbled in more synth-driven pop combining her infectious voice with more danceable beats. This laid out a diverse discography to choose from when it comes to live performances and potentially a challenge to attain cohesion. The room bustled with those both young and old anticipating the show.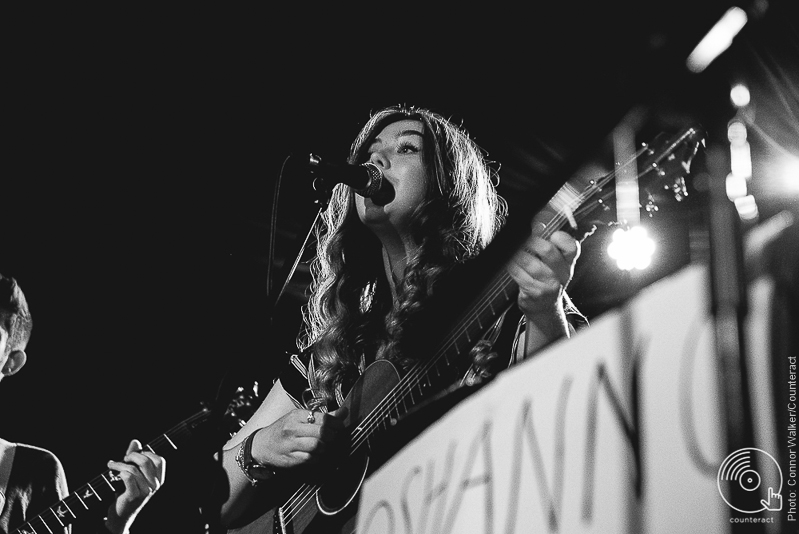 Shannon St Clare
First off, Shannon St Clare hailing from Hove opened the proceedings. Her vocal tone felt reminiscent of that of Of Monsters and Men. With quaint, acoustic melodies and lyrics of a reflective nature, she is one for fans of Gabrielle's early material.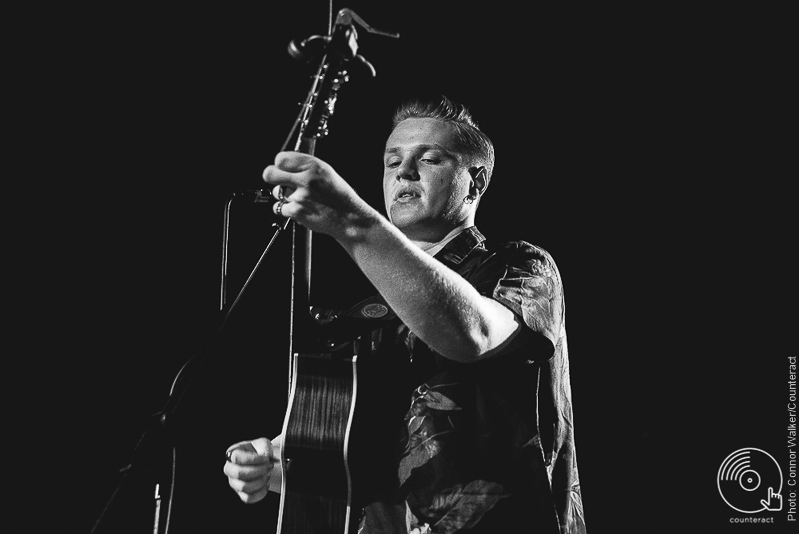 Sonny
Next up, came 18-year old singer Sonny. Kicking off with 'Princess' that he claimed was about an ex-girlfriend that he wasn't particularly fond off, his likeable tongue in cheek attitude shone. Comparisons could be drawn to the likes of John Newman or Sam Smith, as he belted out romantic tunes with passion. A couple of acoustic covers of 'Black and Gold' and 'What's Up' by 4 Non-Blondes, proved to be crowd pleasers as the singing along began. Sonny has a powerful voice and the charisma to be a popular live performer so it will be interesting to see where his career takes him.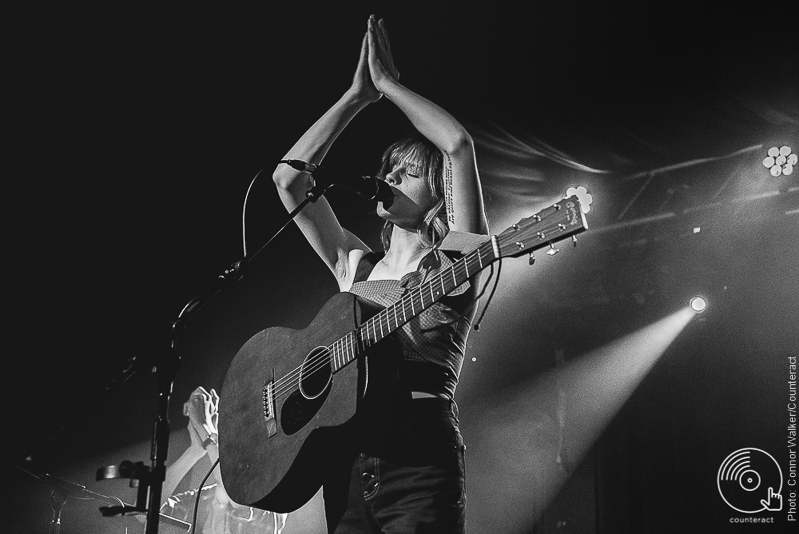 Gabrielle Aplin
When the time came, Gabrielle Aplin bounced onto the stage beaming away firing straight into the energetic 'Sweet Nothing'. She appeared relieved to be back on the stage and was clearly in her happy place. An early sing-along moment came with hit 'Panic Chord' as the audience erupted in excitement at the opening chords continuing to echo Gabrielle's alluring melody.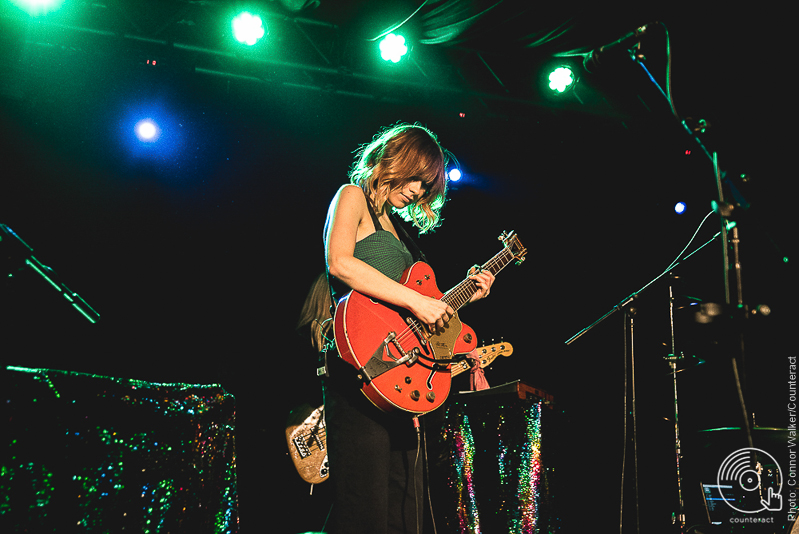 Gabrielle Aplin
Even when Dizzee Rascal was particularly loud downstairs interrupting a quiet piano rendition of 'Power Of Love', Gabrielle powered through professionally cracking a couple of Dizzee inspired jokes lightening the mood. It was easy to ignore the deep buzzing of sub shaking the walls as her vocals captivated the room. Sonically, the set was diverse whilst still attaining cohesion. Euphoric synth-pop based bangers 'Waking Up Slow' and 'Miss You', still slotted in well alongside the goose-bump inducing slower moments such as ballad 'Salvation'.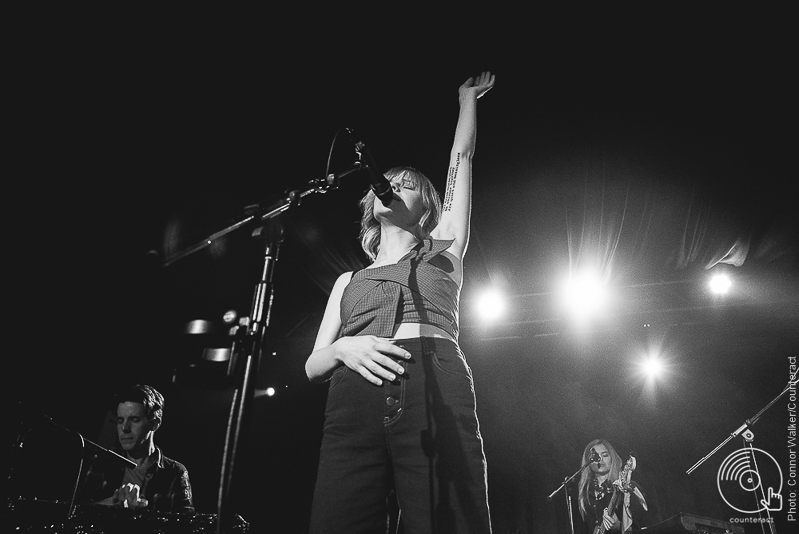 Gabrielle Aplin
It wasn't just her talent that made the show entertaining but her brilliant and kind personality. It felt as if we were all just hanging out with a best friend on a Friday night. She told stories and anecdotes about times on the road and origins of her songs that strengthened the connection with her fans. She even reached out to one particularly enthusiastic audience member bouncing around in the middle of the crowd, by personally giving him a signed set list. The positive and genuine nature of her stage presence is what is most endearing about her performances and she is sure one to keep tabs on and see live in the future.
Photographs by Connor Walker
Media and Communications student with a passion for music and discovering new artists. 90% of the time you'll find me at a gig. I listen to a really wide range of artists such as The 1975, Two Door Cinema Club, Bombay Bicycle Club, Ed Sheeran, Disclosure, Lorde, Florence and The Machine, Ben Howard, as well as a tonne of pop music like Taylor Swift and Ellie Goulding.