Review: Frank Carter & The Rattlesnakes go wild in Birmingham
Frank Carter and The Rattlesnakes perform an anarchic sold out show at the O2 Institute on Saturday December 2nd
Support came from Ecca Vandal and Basement
Frank repeatedly praised Birmingham for its life and energy
[amazon_link asins='B01M1KHX8H,B00YNPXX1Q,B000PTYPAW' template='ProductCarousel' store='counteract03b-21′ marketplace='UK' link_id='f2f85df8-d83c-11e7-bfa7-fb2db82c5da2′]
Opening the evening, the enigmatic South African Ecca Vandal ploughs through a set of uproariously energised punk pop rap. She possesses an otherworldly presence on stage that is both exotic and exhilarating, and a buzzing audience buys into the vibe with enthusiastic fervour.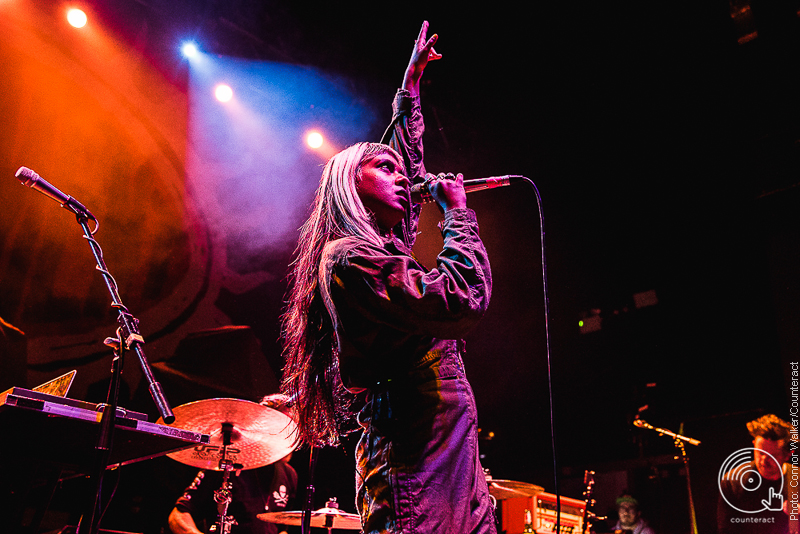 Ecca Vandal
Suitably riled by Ecca Vandal audience energy levels are ratcheted up further by Basement. Their angst driven power punk anthems get bodies flailing and voices chanting with riotous enthusiasm as the O2 Institute gets ready for the headliners.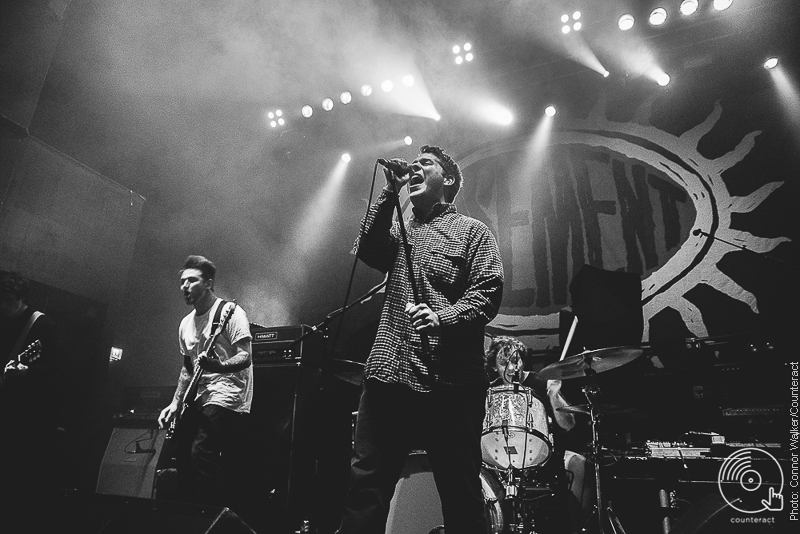 Basement
Frank Carter is a livewire. A tattooed mass of nuclear energy that explodes around the Institute like a radioactive crackerjack. From the second he follows The Rattlesnakes on stage in a mess of fog, strobes and foreboding percussive beats, it's obvious he is a special performer. Hoodie up, a smiling nod to all corners, taking it all in like a boxer entering the ring, he unleashes a growling cathartic rage and bedlam unfolds. As the band launch into 'Primary Explosive', Frank growls "Are you in time or are you ready to die?" It sets the tone as The Rattlesnakes rip through songs from Blossom and new album Modern Ruin amidst a writhing mass of heaving bodies and permanent crowd singalong.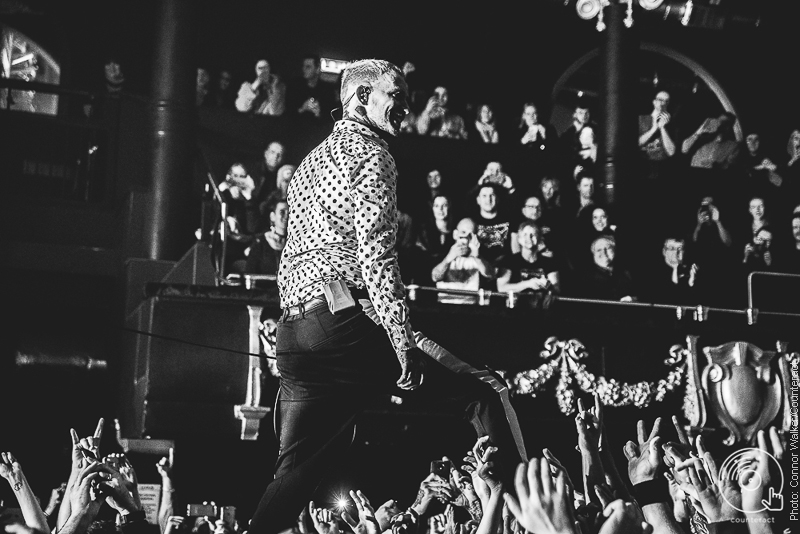 Frank Carter & The Rattlesnakes
The connection between Frank and his fans is electric; a mutually empowering shock of aggression, respect and love. Frank's soul is laid bare in his music – the nerves of his pain are so raw and the bluntness of his honesty so real it forges a bond that dynamite couldn't break. When he talks of how his fans and music have saved him it's devoid of hollow emotional rhetoric, and we know he means it. Frank advises anyone feeling like they don't want to live anymore to talk and get help.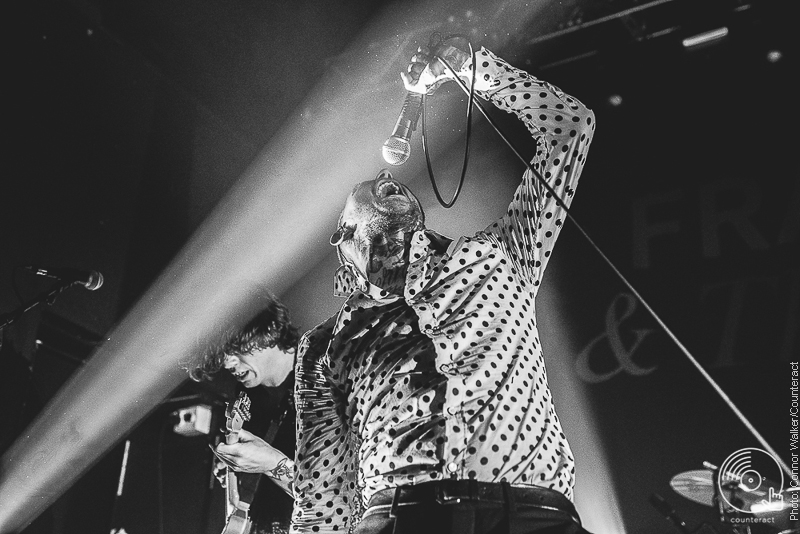 Frank Carter & The Rattlesnakes
The breakneck power is relaxed (slightly) as Frank talks about creating a safe space at his gigs for women and invites all the girls in the audience to crowdsurf through 'Wild Flowers', a sweet almost poppy love song, noting that anyone showing a lack of respect will "have their heads removed by my bare hands." It's a nice touch as the macho body battering ceases, at least for this song, and a sea of crowd surfing girls floats towards the bemused but smiling security behind the barriers.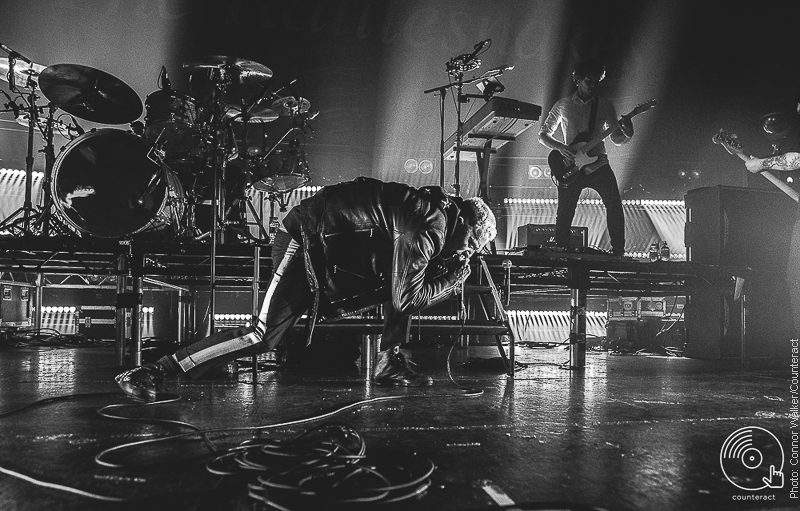 Frank Carter & The Rattlesnakes
During the title track from Modern Ruin, an unabashed hardcore piledriver of a tune; Frank decides the stage is far too small and sets off, radio mic in hand, for The Institute's balcony, he manages to complete a whole lap before stage diving back into the melee below. Several times throughout tonight's show he manages to walk across the crowd, held aloft by straining limbs and never missing a beat. For one special moment guitarist Dean Richardson performs a whole song similarly gripped above the pit on a pillar of sweaty arms.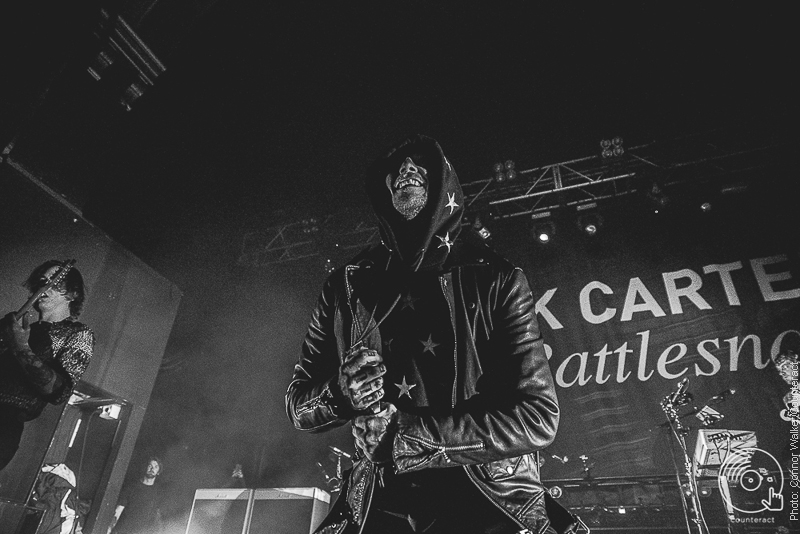 Frank Carter & The Rattlesnakes
Frank recalls how his first band Gallows played Birmingham ten years ago and how special the city was, and the level of mutual love is tangible as he announces he's "never experienced such life and energy before". As if to prove it, a tireless crowd carries the encore ending 'I Hate You' at football crowd volume from start to finish without missing a lyric to the obvious delight of Carter. The spectacle of Frank and two thousand fans singing the refrain "you're a useless fucking c*nt, you are nothing to me" at the gig's end will not easily be forgotten.
Photographs by Connor Walker
"Reviewer, previewer and writer of just about anything. Can usually be found with my eyeballs plugged into sleazy 70's exploitation cinema or riding an antique bike around Harborne. I have no issue with being bought pints or accepting bribes of any sort."