Review: Dinosaur Pile-Up impress a raucous Brummie crowd
Dinosaur Pile-Up returned to Birmingham on Wednesday 8th November 
Armed with stellar supports, Fizzy Blood and Demob Happy, DPU brought a night of riffs to Digbeth
A successful show s fans spill out on to the street singing "eleven eleven!"
[amazon_link asins='B015RSY8R0,B0173IST9U,B00B5TA43I,B01K8L06ZY,B015PBK9LS' template='ProductCarousel' store='counteract03b-21′ marketplace='UK' link_id='ff7b9be0-c600-11e7-a861-99f9c1bb27b7′]
In keeping with the general aesthetic of Mama Roux's – a bizarre mixture of Digbeth dive bar and New Orleans porch – Both supports Fizzy Blood & Demob Happy are a delightful mish-mash of different stuff.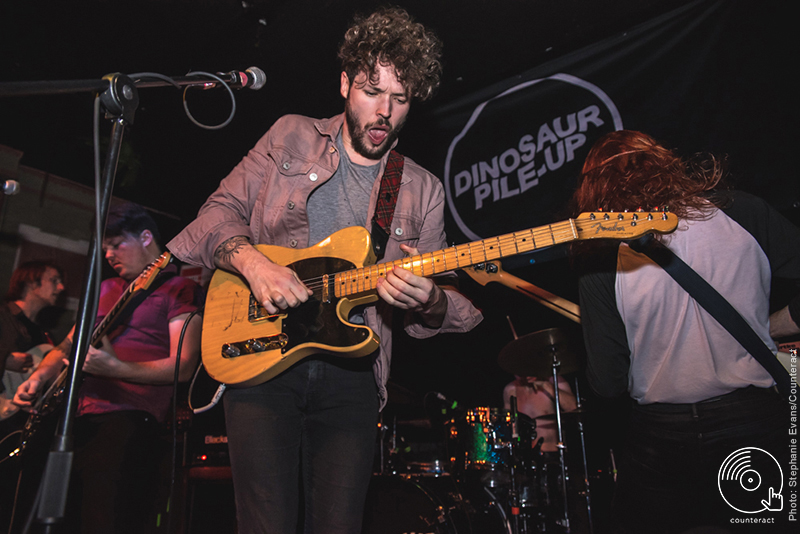 Fizzy Blood
While Fizzy Blood plough through a combination of raw punk riffs and dark undertones on the slightly-happier-than-described sounding "Summer of Luv", Demob Happy's look is equal parts 70's redneck and 60's LSD user, with a fuzzy sound to match. Though a tad bass-heavy, they smash through a set of laid-back alternative rock, the highlight of which is recent single "Be Your Man".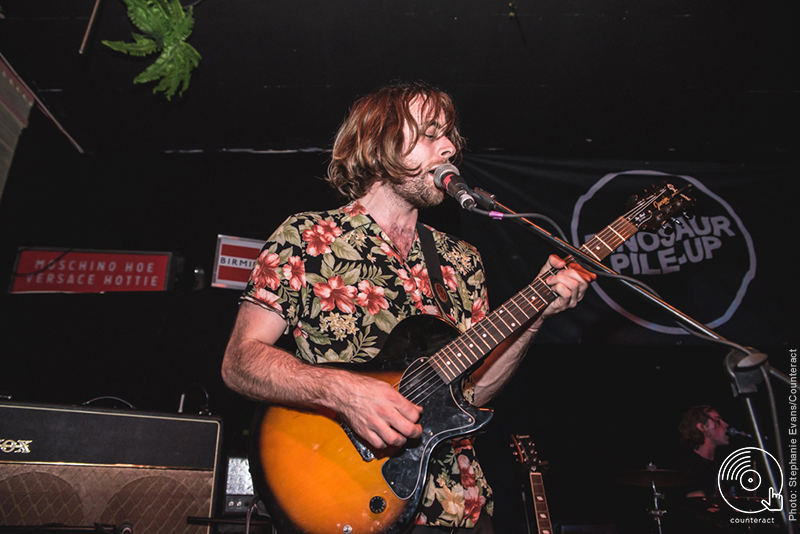 Demob Happy
Powerhouse rock band Dinosaur Pile-Up have a loyal fanbase, almost uniformly clad in promotional t-shirts. They're on-board from the very first notes of "Birds & Planes", bopping with glee and singing every word. This enthusiasm isn't even dampened by some sound issues. Singer Matt Bigland jovially shouts to the sound technician: "Oi, Alex. Are you gonna give me my guitar or what?" Behind us, we hear Alex tell him to fuck off.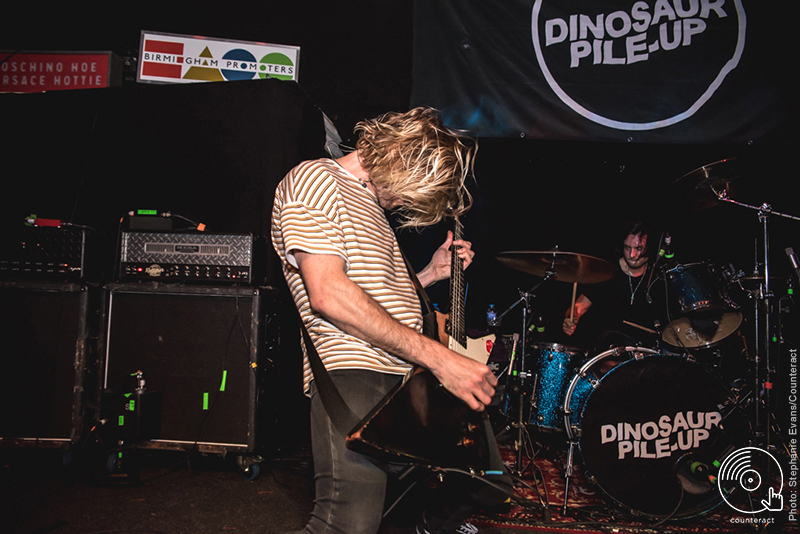 Dinosaur Pile-Up
Dinosaur Pile-Up's set is stuffed with hits from their almost decade-long career, from albums "Growing Pains", "Nature Nurture" and "11:11". A mosh pit in the centre swells and contracts, seeming to devour itself twice a song and spit out an entirely different crowd of people.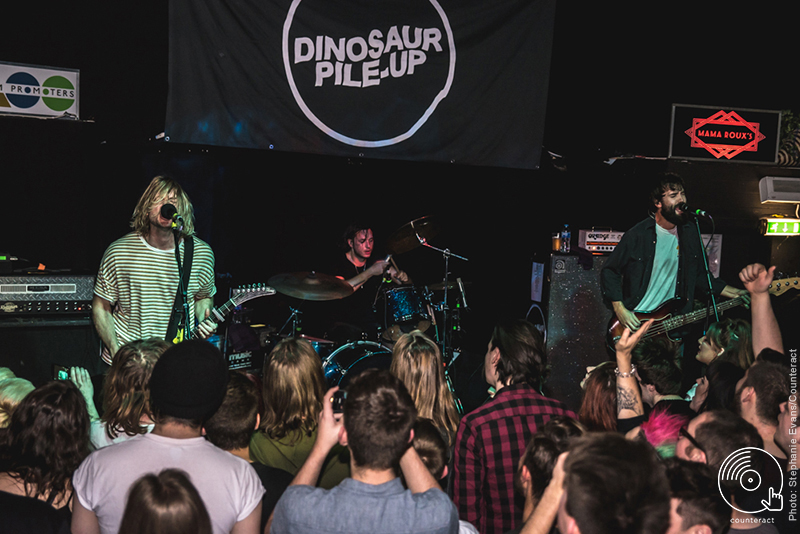 Dinosaur Pile-Up
The end of their set is packed with suprises, featuring an unexpected acoustic-ish singalong and a cover of Weezer's "Say It Ain't So". During the last song, "11:11", Matt encourages the crowd to create a circle of death, which smashes together with all the force of the Large Hadron Collider. Afterwards, the audience stumbles out into the night, shouting choruses of "Eleven eleven!", echoing through the empty streets of Digbeth. Birmingham's bohemian artists will struggle to sleep tonight.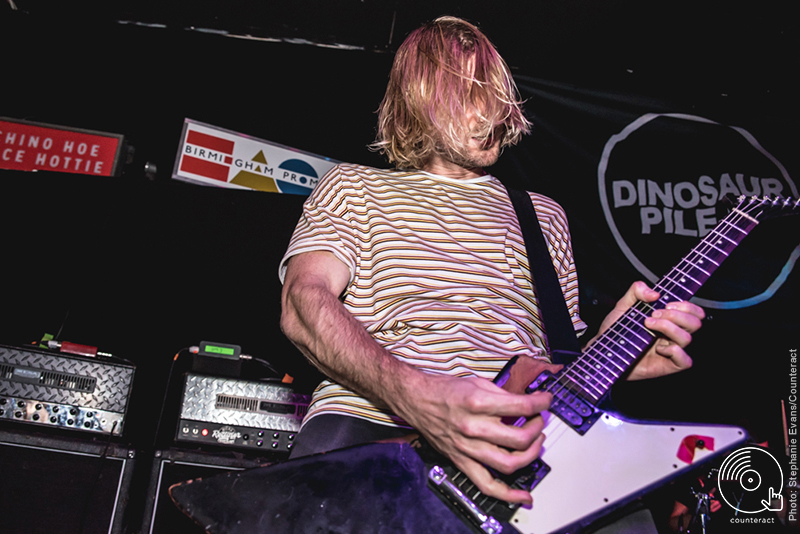 Dinosaur Pile-Up
Photographs by Stephanie Evans