Review: Dead Kennedys complete their European tour in Birmingham
Dead Kennedys completed their European tour at the O2 Academy on June 26th
Support was provided by Otherkin
Old songs sit comfortably alongside brand new covers and fresh takes on fan favourites
Since they reuniting back in 2001, Dead Kennedys have toured the world delivering razor sharp performances of old favourites in sweaty rooms where leather clad survivors of the 1980s hardcore scene rub shoulders with curious young punks.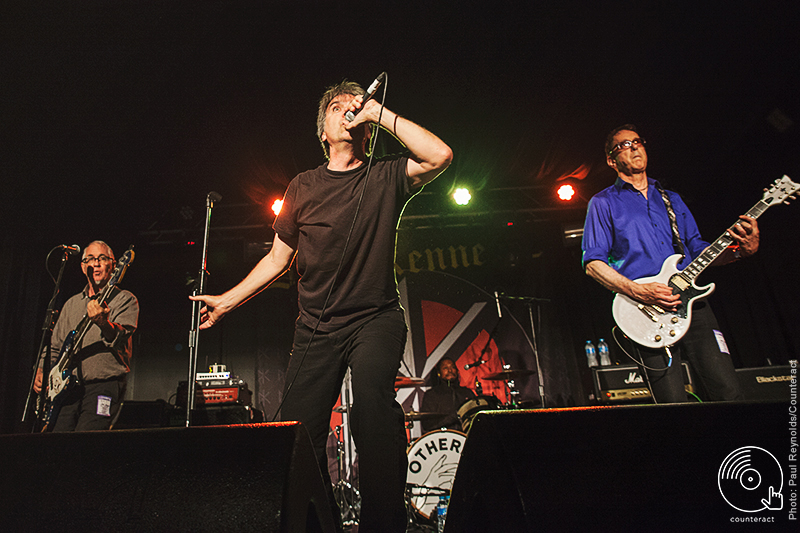 Dead Kennedys
The tour itself, however, is not without controversy, and notable by his absence is original vocalist Jello Biafra, who has repeatedly poured scorn on the notion of a full reunion, satirizing their current incarnation with his 2005 collaboration with Melvins, 'Those Dumb Punk Kids Will Buy Anything'. During their performance the group elegantly sidestep potential disappointment, or comparisons with their younger selves, by simply not allowing the audience time to dwell on any of this.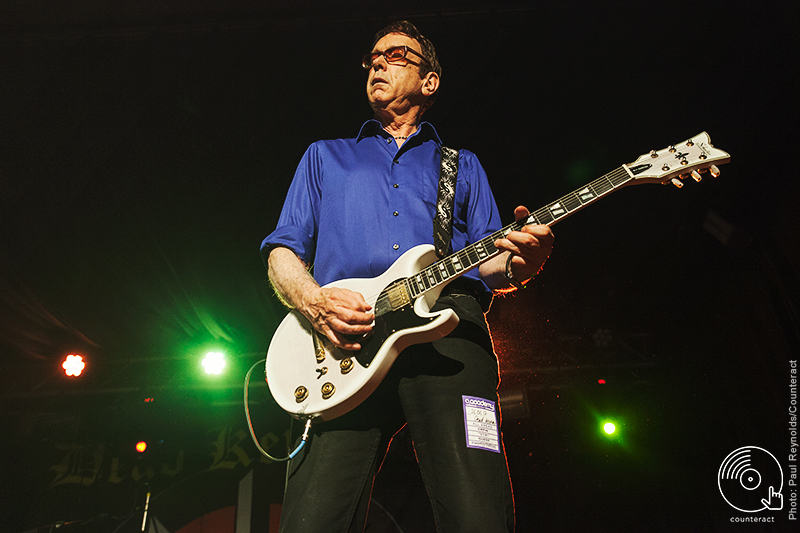 Dead Kennedys
Current vocalist Ron "Skip" Greer seems to delight in the role of pantomime villain and spends lengthy parts of the set riling the crowd with extended monologues, taking in topics ranging from the current state of the American economy to local football club West Bromwich Albion.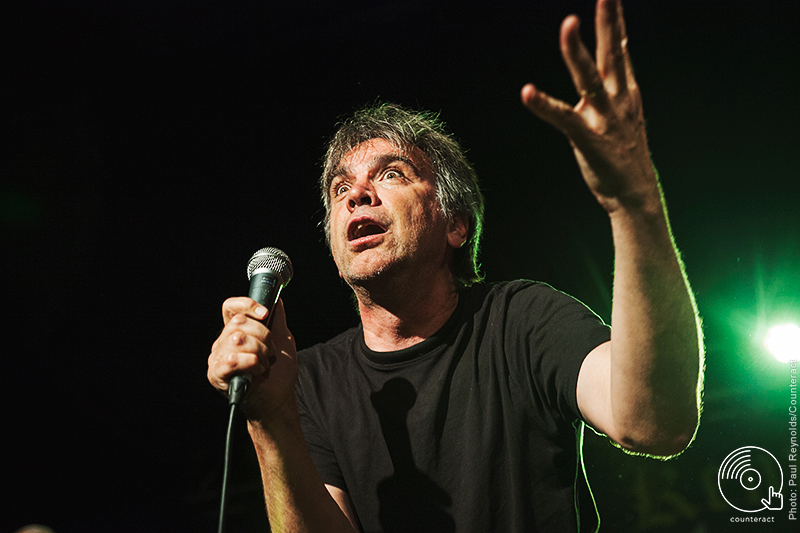 Dead Kennedys
Despite the furious protestations of a hand full of grumbling older punks, these offer a fitting backdrop for a furiously aggressive set which sits old classics such as, 'Too Drunk to Fuck' and 'Holiday in Cambodia', alongside surf rock covers of Taylor Swifts 'Shake it Off' and Elvis Presley's 'Viva Las Vegas'.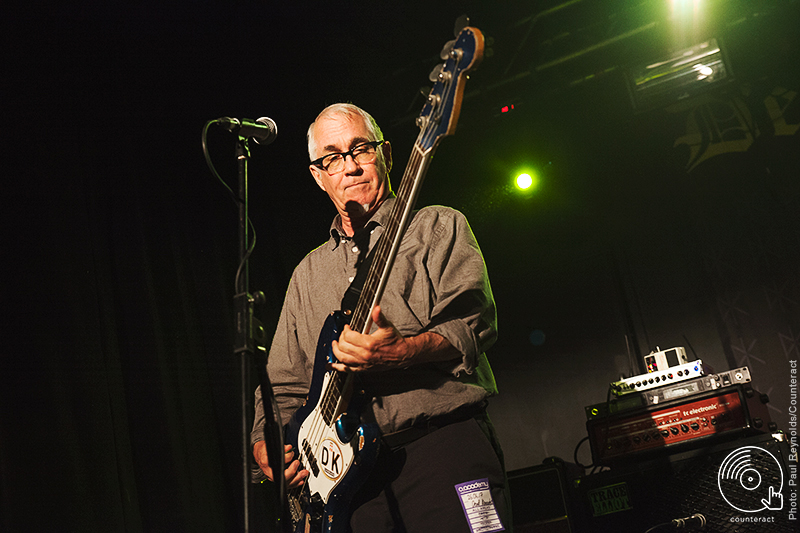 Dead Kennedys
Perhaps the most interesting thing about these rants is that they also afford the group an opportunity to update some of their older hits for a younger audience. In particular a riotous version of 'MTV Get Off the Air' is re-branded 'MP3 Get Off The Net', in a bid to lampoon a generation of online bloggers.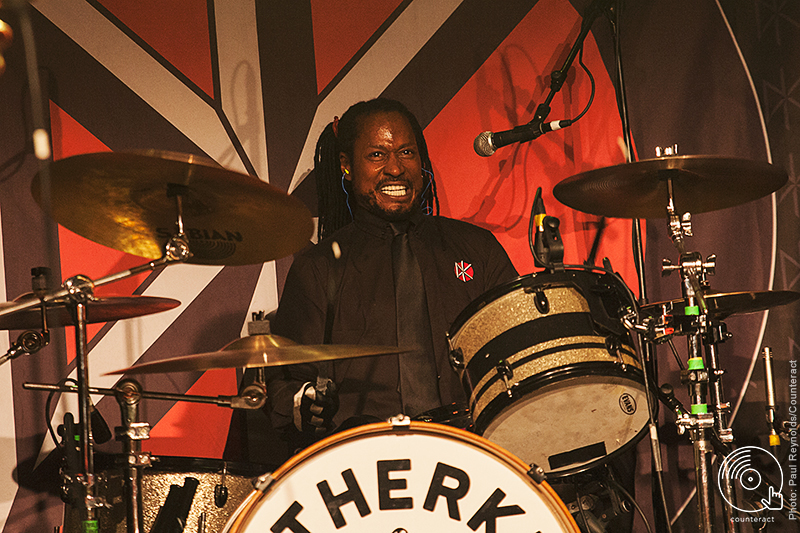 Dead Kennedys
The group power through another furious 25 minutes, twisting, yelping and clambering in an out of the audience, before leaving as quickly as they arrived.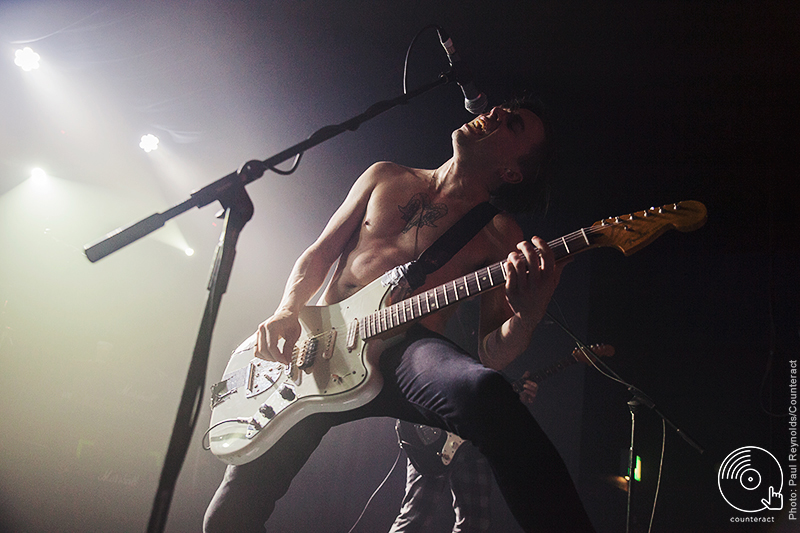 Otherkin
Support was provided by Dublin four piece Otherkin, who worked hard to energize a crowd who, for the most part, are still finding their way into the venue towards the later part of the set. Shirtless and sweating, front-man Luke Reilly prowls the stage throughout their set, leaping from the drum riser and spitting brattish, sneering lyrics against a backdrop of pounding rhythm guitar. A set highlight comes in the form of 'She's a Boy', which built around Luddite drum patterns and school yard chanting, invokes the spirit of the Ramones.
Photography by Paul Reynolds
.
An avid follower of the Birmingham music scene who enjoys strong black coffee, and staring at pictures of cats on the internet.