Review: Cosmo Pyke captivates a sold-out Sunflower Lounge
Cosmo Pyke took to the Sunflower Lounge stage on the 1st March
South-East London's finest Young Native opened the night, followed by local quartet, Sugarthief
Fans filled the floor and scattered the stairs at the sold-out event
A rainy Wednesday night when you most need to feel the summer vibes was granted to a group of gig-goers in the form of rap-pop from London, anthemic Birmingham boys and the headlining 18-year-old, lo-fi buzz band.
Young Native kicked off the night with just its front-man to entertain. The usual four-piece lineup was replaced with a one man show – just a stool, microphone and single guitar to please the crowd of early birds. The stripped-back set oozed a Jamie T influence, making it impossible to avoid becoming lost in the lyrics that manage to fit an entire life story into a song. Despite his own brief mention of it "feeling weird" performing alone for the first time, his energy demanded the attention of every person in the room from the very first note. Finishing with pop tune 'Jungle', the reflective lyrics and hook-line 'this place is a jungle' resonated through the venue and remained in everyone's head long after the alternative performance.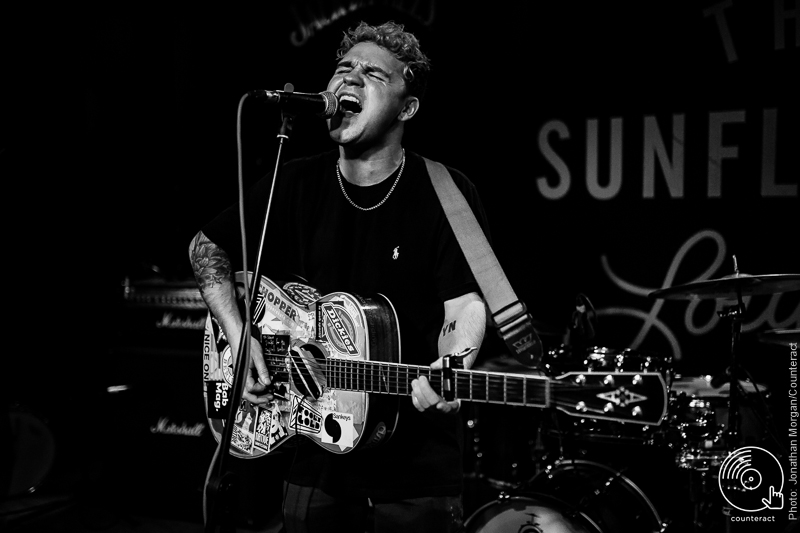 Young Native
Next up was local boys, Sugarthief. It was easy to forget the Stafford band were the support act with the room (and stairs) now considerably more filled with a crowd eagerly anticipating their favourites from the artist. The first songs were crowd pleasers, to say the least, with a recognised buzz among the audience revealing a strong local fan base. 'New Ends' and 'Crowing Youth' showed influence from The Magic Gang's melody and hints of Catfish and the Bottlemen's sound, and if the band's tight performance is anything to go by, they're sure to end up among these established names soon enough. Easy on the ear and finishing with an anthem, 'Joy Affair' gives that feel-good vibe you really go to gigs for, the one that brings everyone together in a collective appreciation for the band that unbelievably haven't even been around for two summers yet.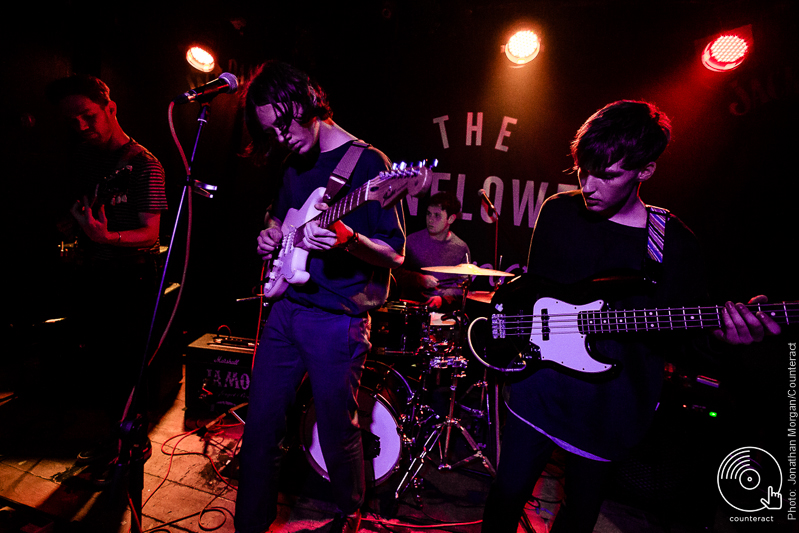 Sugarthief
Now onto the headline act Cosmo Pyke, the next sound to be obsessed with. Starting with the lesser known numbers, the dreadlocked 18-year-old still enthralled every individual with his sounds that he claims to be 'spacey, beautiful and lazy'. The set covered songs from his recently released EP Just Cosmo, including 'Social Sites' which screamed relevance to the young minds in the room.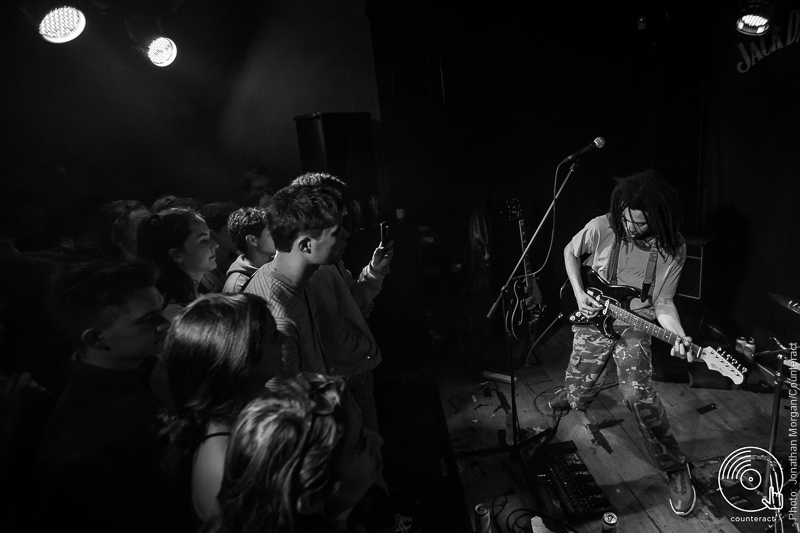 Cosmo Pyke
The night clashed with celebrations for the drummer leading to an impromptu rendition of 'Happy Birthday' from Cosmo and the crowd, bringing a personal touch to the performance. The London-based duo presented something laid-back to attend on a Wednesday night with the melodies that leave you itching for summer, the perfect season to immerse yourself with Cosmo Pyke. Fans were left with 'Chronic Sunshine', his latest release, which infuses his echoes of jazz and blues with sections of ska and hip-hop, unveiling the unique sound that has put him firmly on the map.
Photographs by Jonathan Morgan
26 year old Brummie journalist with The Twang, The Streets, The Beatles & Elton John sitting amongst my favourite music