Review: The Pet Shop Boys are back… and they've still got it!
The Pet Shop Boys play a marathon set full of hits on 26th February
Video and laser shows dominate the Barclaycard Arena
The band smash demographics for fun.
Embracing stereotypes. Now there's a concept that is somewhat alien to a lot of us, but luckily, tonight, not to The Pet Shop Boys. Theatrical and flamboyant in equal measures, this tour sees the most unashamedly embellished outing by Neil Tennant and Chris Lowe to date plus the addition of, wait for it, an actual band! There is no opening act this evening, and only twenty minutes later than advertised (divas), The Pet Shop Boys take to the stage. The setup is noticeably basic, as the iconic image of a single mic stand lies toe to toe with Chris Lowe's armada of synthesizers. There are two large round circles on stage, upon which various projections dance along to 'Inner Sanctum', the opening song, and also lead single from their new record Super.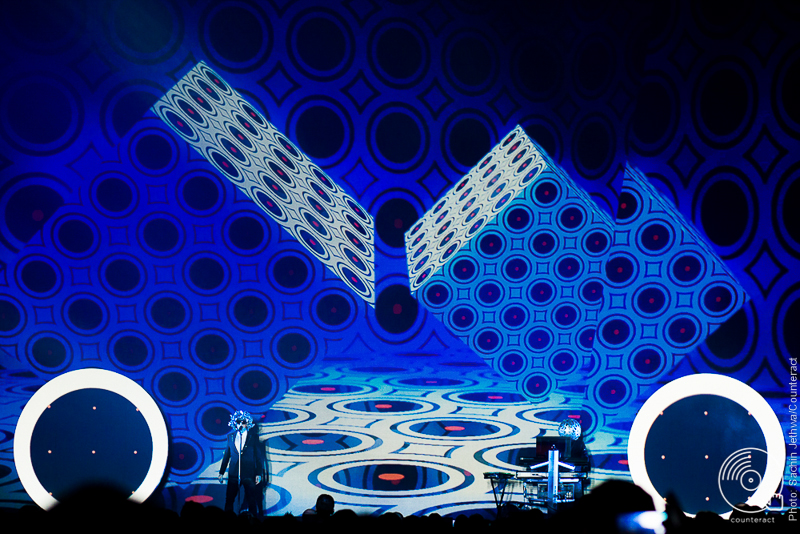 As the wonderfully acid-house tinged beat kicks in, each circle suddenly rotates to reveal, surprise surprise, two Pet Shop Boys in their signature ostentatious head gear. The room explodes with the joyous whoops of teenagers, grandmothers, drug damaged 90s rave casualties and of course, a double helping of Birmingham's ground-breaking LGBT community. It's a mixed bag for sure, but that's what makes this experience such a feel good outing, and the positive vibe is at 110% from the moment the show starts. Talking to people in the crowd, many have attended alone this evening, but nobody is short of people to talk to and enjoy the show with…it's just that kind of crowd. One drunk man in the floor seating even manages to start an arena-wide Mexican wave.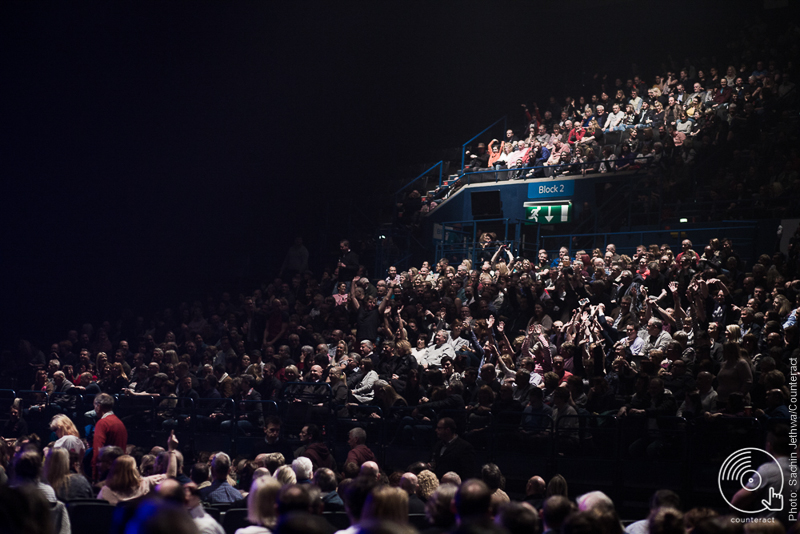 The first 15 minutes is a barrage of hits, with 'The Pop Kids' and 'Opportunities' both making early appearances, but the show is beginning to beg the question, where can it go from here? Surely they have something up their sleeve to reduce this rave to chaos? Well. Yes, they do. As a crew dressed in boiler suits scuttle onto the stage like an army of ants, Chris Lowe's head gear is removed as though it were part of the international space station, and his iconic baseball cap and shades are applied to him in a similar fashion. The large white backdrop suddenly shoots towards the ground to reveal a team of frolicking musicians, all dancing around their various synths and drums with an energy only matched by the audience.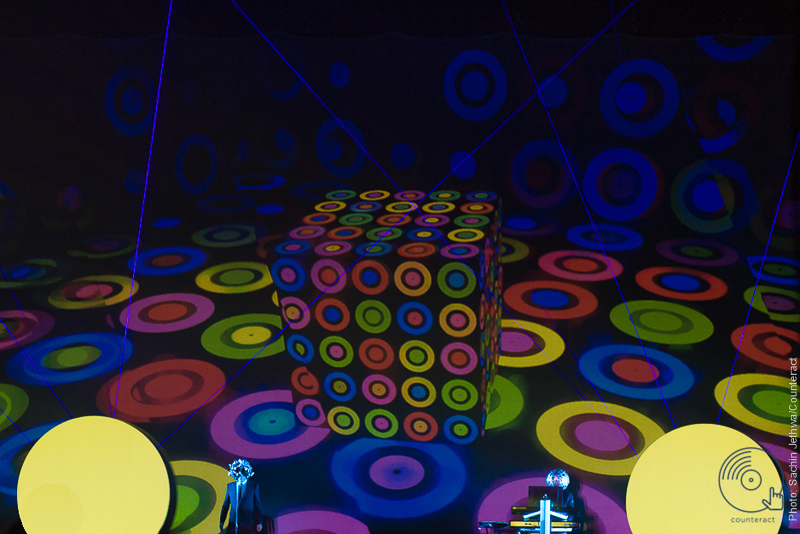 Huge projections adorn the stage as well as a laser show that rivals Pink Floyd's, and the band think nothing of sailing their way through decades of hits as though they had been written last week. Predictably so, 'West End Girls' and 'It's a Sin' get the loudest crowd reactions, but its not just the classics; Super gets its fair share of the set list and stands shoulder to shoulder with some of the more established material. The energy, naturally, has to come to an end at some point, and after ending on 'Go West', the boys return to the stage to play a 4 song encore, finishing on a reprise of 'The Pop Kids' to send the packed out arena home happy. The Pet Shop Boys may have been around for a while now, but they're showing no signs of slowing down and if anything, their show is getting bigger, and stronger.
Photographs by Sachin Jethwa