Review: Cabbage return to Birmingham to play a packed out O2 Institute
Cabbage played the O2 Institute on June 30th
Support came from Doncaster three piece The Blinders and Strange Bones
The night involved an array of shirtlessness and crowd surfing
Drinking was imperative
Based on the hunched over manor with which they file out of the dressing room and onto the stage, Cabbage give the impression that moments earlier, they were sat behind the bike sheds hoofing PVA glue out of a carrier bag. Fresh from the headmaster's office, they arm themselves with their instruments and commence their usual offensive offerings to a packed Birmingham Institute.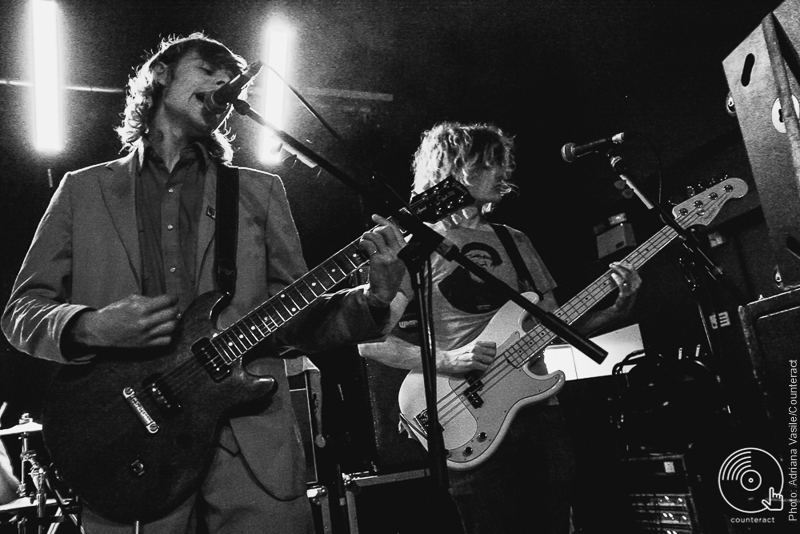 Cabbage
The show is stitched together by the antics of co-frontmen Lee Broadbent and Joe Martin, and they're quite the double act. Martin plays the part of sophisticated punk poet, clad in an ironic mullet and his father's wedding tuxedo. Broadbent on the other hand is the drunk scally, occasionally taking breaks from slurring down the microphone to dribble Skol onto his synthesizer. This dynamic is totally fitting of the band's aesthetic and helps them craft an hour and ten minutes of music into a vivid tale of northern poverty and political austerity.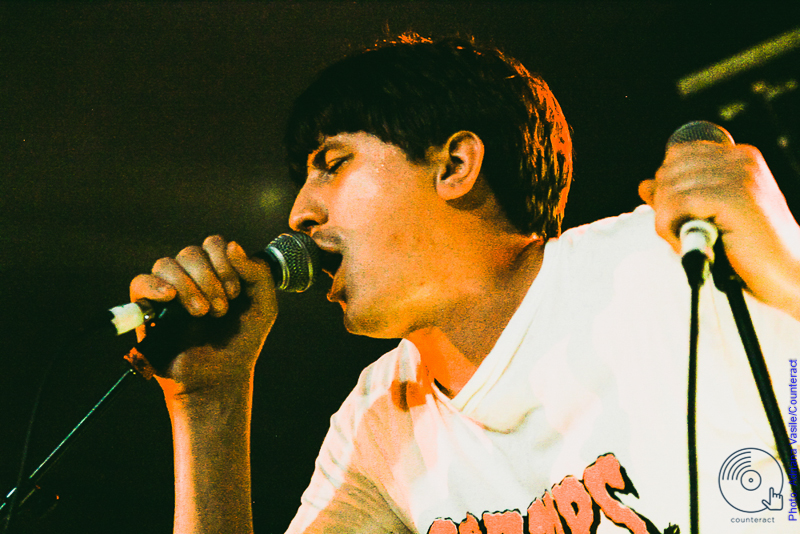 Cabbage
As soon as opening song 'Kevin' screeches into action, there are skinny half-naked teens being held aloft the inebriated crowd. There is a strong response from a mixed demographic straight off the bat, and the atmosphere stays high throughout a crowd-pleasing set, despite it not including recent radio favourite 'Gibraltar Ape'. A set list, though, seems surplus to requirements for a band like Cabbage. Whilst the riffs are there and the hits are there, they are 100% a live band and tonight they are proving it.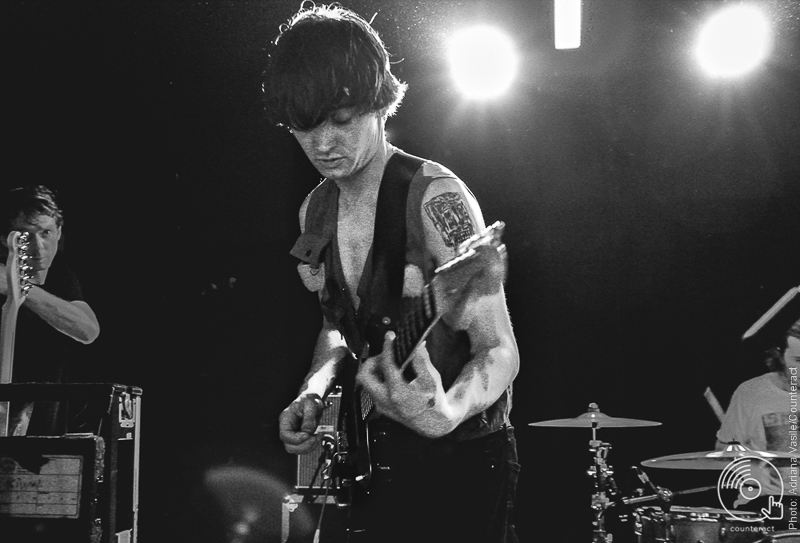 Cabbage
By the time the band rolls around to playing 'Fickle' and 'Terrorist Synthesizer', a now shirtless Broadbent is in the thick of the front row, sweating with the rest of us and accepting defeat with a wry smile as the crowd hijacks his microphone. 'Dinnerlady' is a high point, and the mood drops down to create a grimy, sleazy backdrop for the classic tale of a frustrated civic caterer masturbating into school dinners to pass the time. Well we've all been there.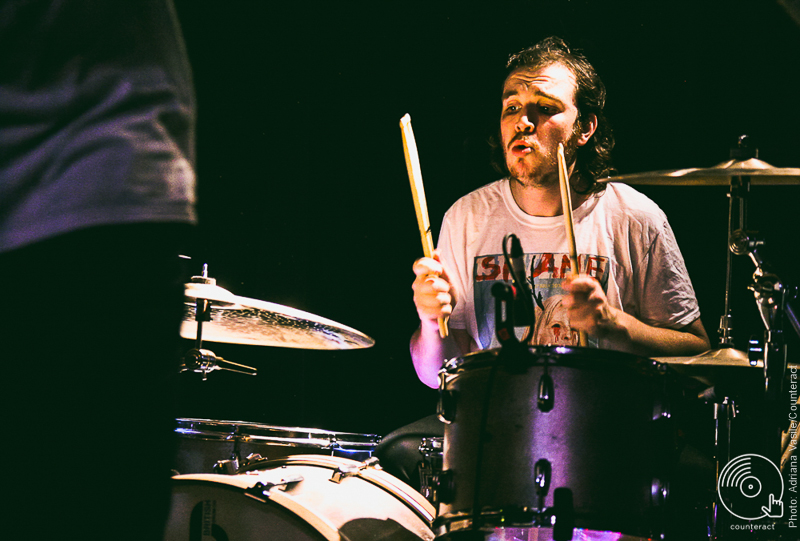 Cabbage
The show culminates in crowd surfing and pint throwing, with the Fall-esque explosion that is 'Uber Capitalist Death Trade' and the terrace sing-along of 'Necroflat in the Palace'. By then, it's all over as quickly as it began. No encore, no meet and greet, just back into the van to go and rape and batter another unsuspecting city. Considering their last visit to Birmingham (supporting Kasabian) ended with them spitting beer into the pit and describing local heroes The Twang as "fuckin' boring", they clearly have a place here. This show is a fizzing, bubbling success and now that it's over, all there is to do is drink.
Photography by Adriana Vasile