Review: Burlesque meets magic for Acid Mothers Temple at Mama Roux's
Acid Mothers Temple graced Mama Roux's on Tuesday 17th October
Support came from The Infusion and The Mothers Earth Experiment
This night was a surreal exploration of distortion and psychedelia, cross-dressing and mystique   
Japan's Acid Mothers Temple fulfil their endeavour to make "extreme trip music": textured, melting synths and guitars form a wall of noise which hypnotises audiences into a trance-like state. It's the sound of the 1960's, revitalised through time and space using avant-garde contemporary production techniques and editing processes. The band reflect a still relevant fascination with intoxicating psychedelia and experimental music.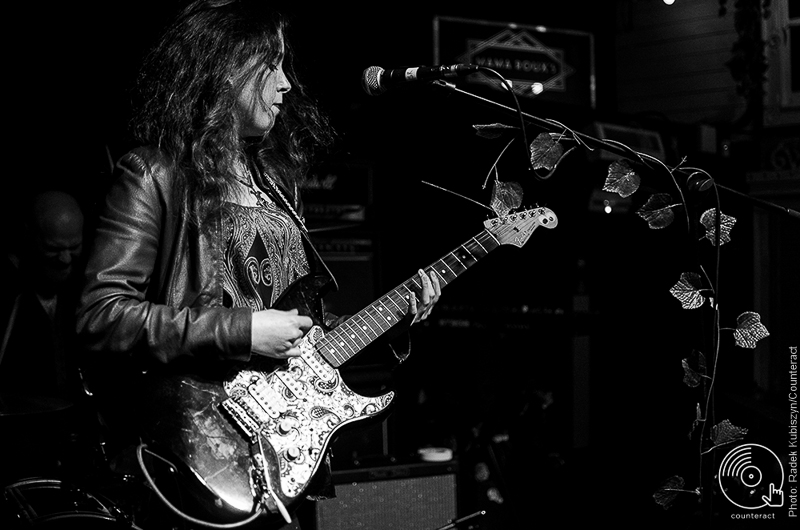 The Infusion
Punk overtones and phenomenal vocals in the vein of Siouxsie and the Banshees personified The Infusion's high energy set. Satirical singer-storyteller and front-woman Roz Bruce detailed vivid struggles with mental health and entitled ex-lovers.
Best described as funk, folk and psychedelic rock fusion, The Mothers Earth Experiment curated an upbeat take on contemporary, politically engaged, hippy music. Their self-titled debut album was released earlier this year by Swordfish Records.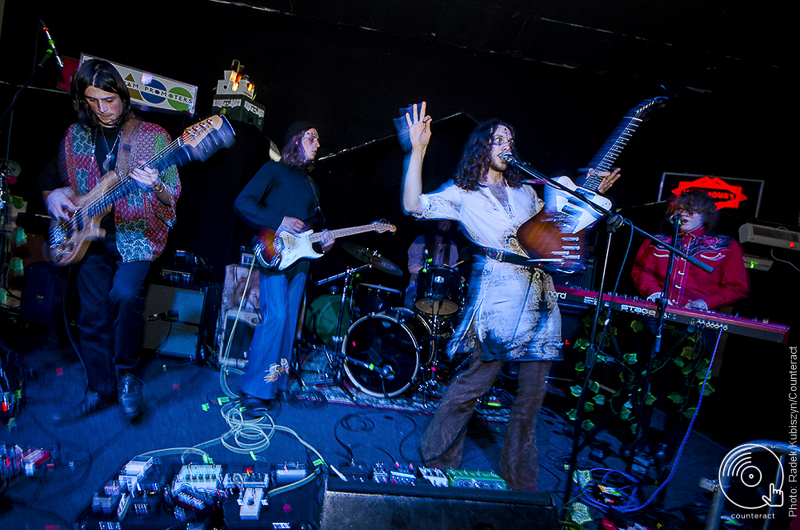 The Mothers Earth Experiment
Atmospheric lighting, created using a mix of paint, oil and spinning gobos, illuminated the interior of Mama Roux's. The venue is famed for its bohemian décor: New Orleans inspired shop fronts, leafy hanging plants and Indian drapery. The aesthetic of the space almost made up for repeated complaints about sound during the bands' performances. A weighty speaker stack certainly delivered an onslaught of volume, but did little for the subtlety and touch of ambience which psychedelia is so apt at producing. Space-age shrieks and bleeps were somewhat lost over dominating, pounding guitar riffs and distortion.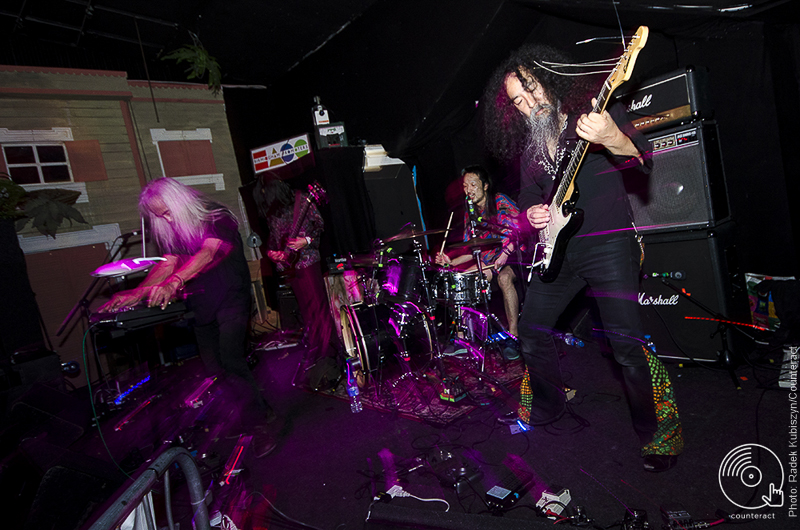 Acid Mothers Temple
Nevertheless, Acid Mothers Temple delivered a fantastic set, with synth player Higashi Hiroshi demonstrating his versatile skills on the harmonica in a spellbinding cover of Black Sabbath's 'The Wizard'. Ichiraku Yoshimitsu's drumming was transfixing; hands blurring as he kept up a furious, unrelenting tempo, pausing only momentarily to replace a severely smashed stick.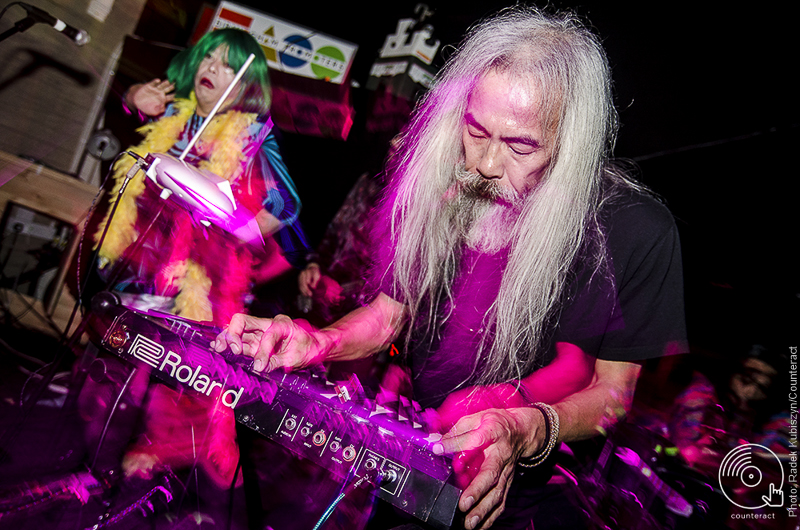 Acid Mothers Temple
Haunting wailing and chanting characterised otherwise lyric-less tracks, and the band spoke no words throughout. Yet as performers these four bizarre men are tantalising. Group leader Makoto Kawabata exhibited impressive guitar acrobatics, spinning the instrument over his head by its neck whilst grinding against an eclectic display of wah-wah pedals. Bassist Tabata Mitsuru wore a skin-tight silver mini skirt, thigh high boots, suspenders and an electric pink feather boa. Stealthily revealing a flash of his black lacy knickers and bum, he danced part-cabaret, part-metal freak-out, to the delight of the audience. The band exited in a haze of mystique and smoke, and did not return for an encore.
Photographs by Radek Kubiszyn