Review: Brian Fallon plays a warmly intimate gig at the O2 Institute
Brian Fallon & The Howling Weather kicked off the UK leg of their tour in Birmingham on February 20th

Support came from Dave Hause
Brian Fallon topped off a night of good humour, relaxed vibes and great music
[amazon_link asins='B07895ZWRS,B01AWPIP4A,B077ZNGG5D' template='ProductCarousel' store='counteract03b-21′ marketplace='UK' link_id='b30ee8d8-1edb-11e8-9ea8-7128293f9a49′]
Judging from how packed out the venue was almost an hour before the supporting act, Dave Hause, graced the stage, it was clear that the night was going to be a good one. A wide-rangeubg group was gathered – both acts providing the kind of music that is popular with all age groups – and the O2 Institute provided the perfect backdrop.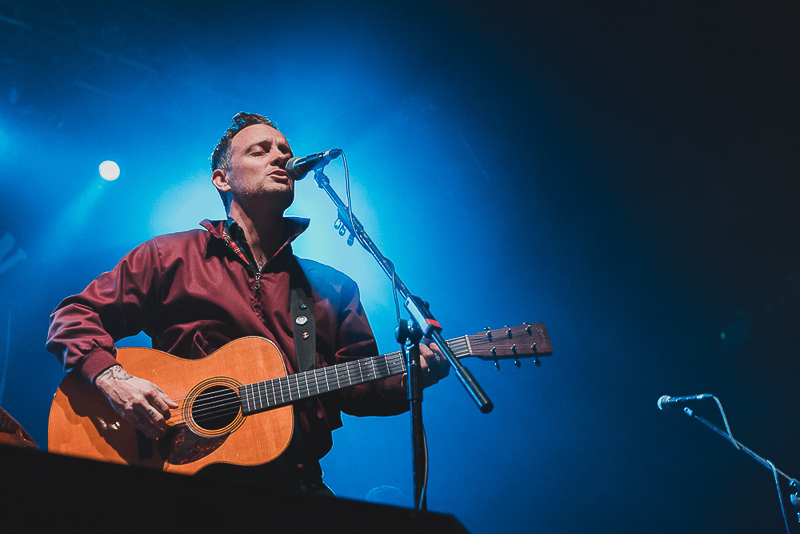 Dave Hause
Dave Hause (and his brother) walked onto the stage, greeted by an excited hush as conversations ebbed to a murmur. Guitars tuned, Hause launched into a stripped back version of 'Shaky Jesus', one of the great new tracks from his latest album, Bury Me In Philly, released last year. It has clearly already become a fan favourite as the audience felt no reservations when they sang along with him.
With more than a twang of Americana, Hause's lyrics are very much paved in a style of storytelling which is always enjoyable. The pure harmonic support and musical accompaniment provided by his brother, Tim Hause, allowed for a juxtaposition of tones that added a heavenly flavour as they flowed through songs such as 'The Flinch', 'The Mermaid' and 'We Could Be Kings'. The penultimate song in his set was a dedication to Tom Petty, as he covered 'I Won't Back Down', with a chorus provided through audience participation.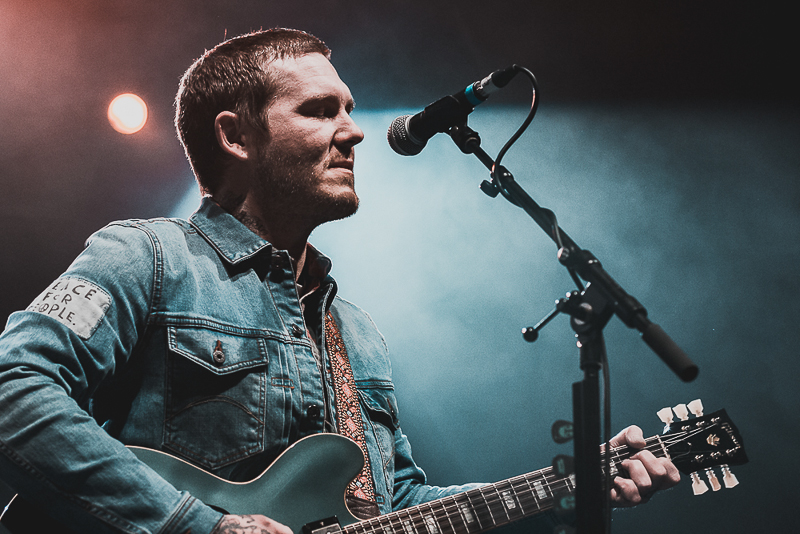 Brian Fallon & The Howling Weather
Brian Fallon & The Howling Weather immediately got the audience bopping from side to side as he launched into his set without any preamble. Starting off with 'A Wonderful Life' from his 2016 album, Painkillers, Fallon's gravelly tones (as distinctive as John Rzeznik's) were familiar and controlled.
The frontman of The Gaslight Anthem made sure to include the audience between songs, responding to one particular heckler with a caustic wit he admitted to having learned, in part, due to constantly watching Noel Gallagher interviews. The American's impression of Noel Fielding's Richmond Avenal from The IT Crowd was surprisingly adept, and his admissions that he wished he was from England definitely succeeded in buttering up the English audience.
Fallon made sure to include a good number of tracks from his second solo album – Sleepwalkers – which was released earlier this month: 'Come Wander With Me' and 'If Your Prayers Don't Get To Heaven' both made it into the set. Most notably, 'Forget Me Not' received an extremely positive reaction from the crowd, everyone screaming "Stacy!" with a great deal of enthusiasm. As successful as his solo ventures have been with the band, The Howling Weather, however, Fallon did include an old classic with 'The 59 Sound', stripped back and incredible to watch.
All in all, a great night of music that flashed by in a way only truly great gigs can. It will be very interesting to see what the rest of 2018 will bring for Dave Hause and Brian Fallon & The Howling Weather.
Photographs by Steve Cook