Review: Alien Ant Farm play an out-of-this-world show in Birmingham
Nu-metal group Alien Ant Farm achieved world domination February 12th at Birmingham's O2 Institute
Support was provided by Local H and SOil
Personal space went out the window as old fans and new piled into the venue to party and reminisce with these noughties giants

[amazon_link asins='B001KR0N0E,B00QQ3ETJ8,B0000BY1ZM' template='ProductCarousel' store='counteract03b-21′ marketplace='UK' link_id='8e3f4346-14ca-11e8-80af-d5c4738b5ff4′]
What better way to beat the Monday blues than rocking out to some great bands. Well that's what a big crowd at the O2 Institute did earlier this week when a delightful plethora of American rock bands consisting of Local H, SOiL and the stars of the show, Alien Ant Farm, cooked up a storm. The drinks flowed, the mosher's moshed and the whole night was a success for lovers of all things metal and hardcore rock.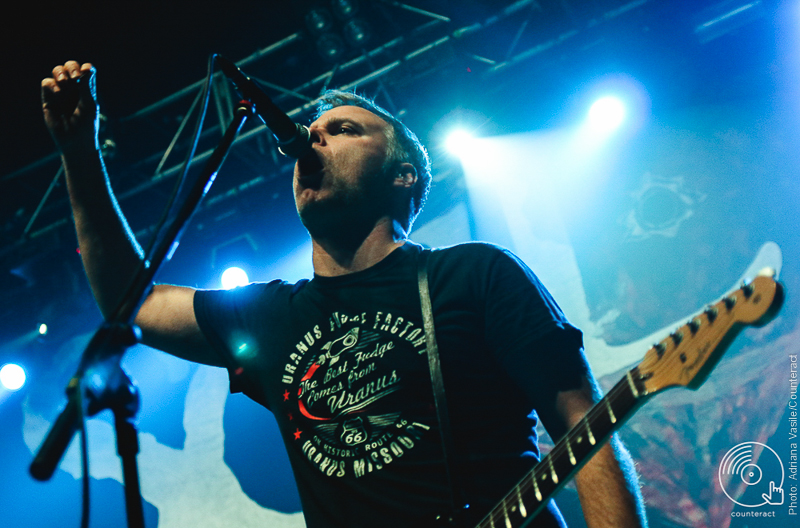 Local H
The timeless venue seemed to fill quite quickly as Local H took to the stage. Hailing from Chicago Illinois, it was their first time at the O2 Institute, and they definitely gained some lifelong Brummie fans. Twenty-five years in the making, this amazing duo made up of Scott Lucas nailing the vocals, and newly joined Ryan Harding smashing the drums, filled the room with an energy worthy of a five piece band, never mind two.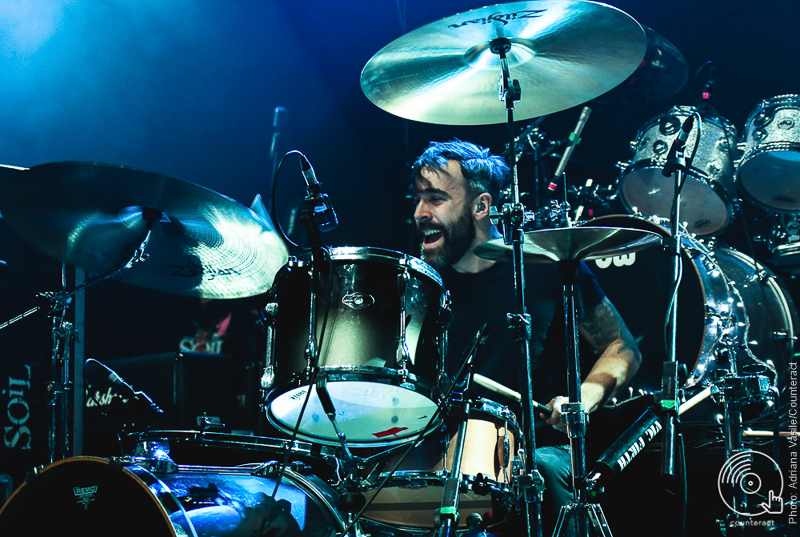 Local H
A lively crowd will now have neck ache for days after giving this Chicago twosome the head bang of approval during their top notch set. Showcasing examples of classic hard rock guitar riffs and post-grunge percussion, Local H gave us tracks such as 'That's What They All Say', 'High Fiving MF' and their popular hit 'Bound to the Floor'. Their alt rock feel topped off with face melting power chords successfully warmed up an audience excited for the night ahead.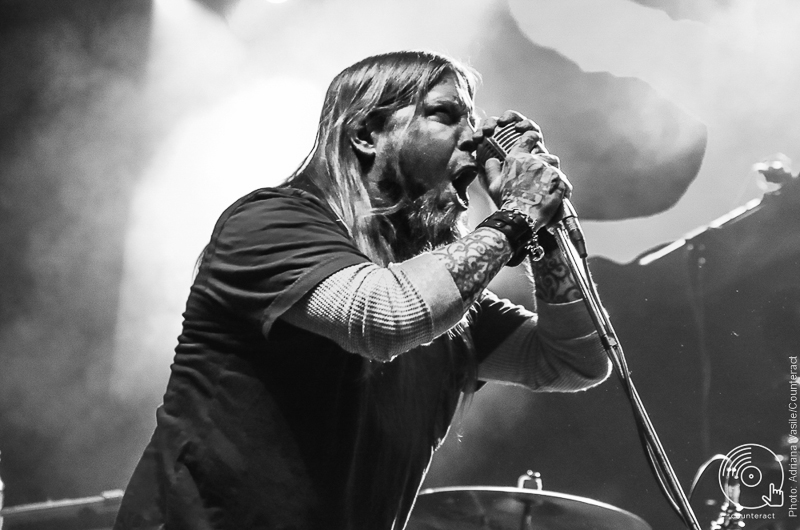 SOil
Kicking things up about twenty notches, out came SOiL to add to this top evening of pure rock delights. With hair longer than anyone you know and a cool vintage microphone in hand, SOiL marched onto stage to an electronic take on The Troggs' 'Wild Thing' and were greeted by a roar of applause. Hands towards the sky in the sign of horns, the crowd got "dirty" with SOiL's faultless performances of 'Breaking Me Down', 'The Hate Song' and 'Unreal', which was particularly met by SOil devotees- deserved electrified shrieks for these screamo perfecters.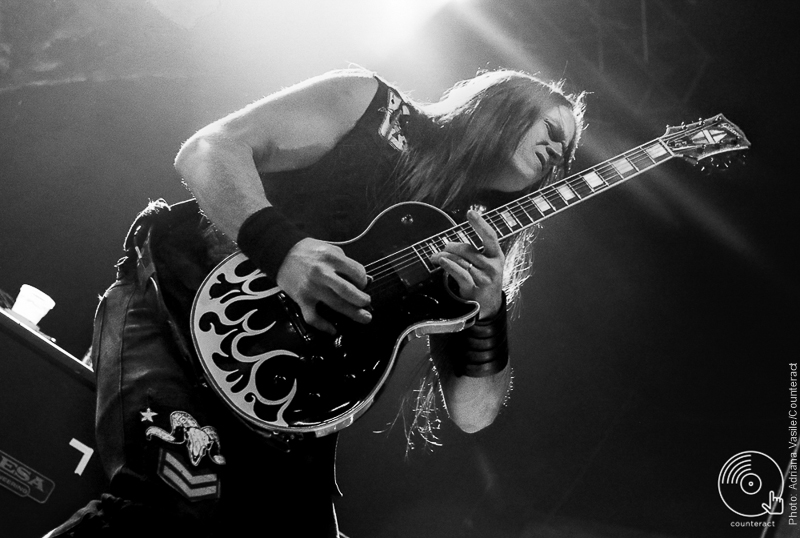 SOil
Just when you thought the hardcore vibe couldn't get any stronger, lead singer Ryan McCombs unexpectedly made his way into the crowd where he danced whilst those around him helped finish off the track. With such a unique voice, amazing instrumental talents from all of the band and what turned out to be a somewhat intimate performance, they certainly made a lasting impression on the Birmingham crowd – one that lasted throughout the night.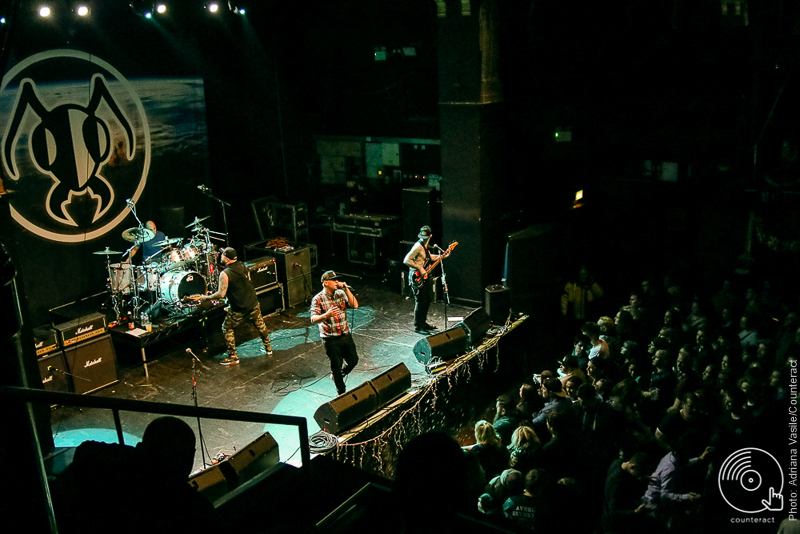 Alien Ant Farm
After a short interlude, excitement rose as the lights went down and Alien Ant Farm burst onto stage. Some modelling their own merchandise, these alt rock giants treated awaiting fans of old and young to many noughties classics such as 'Forgive and Forget', 'These Days' and the major banger 'Movies' which was, as expected, very well received with immediate dancing.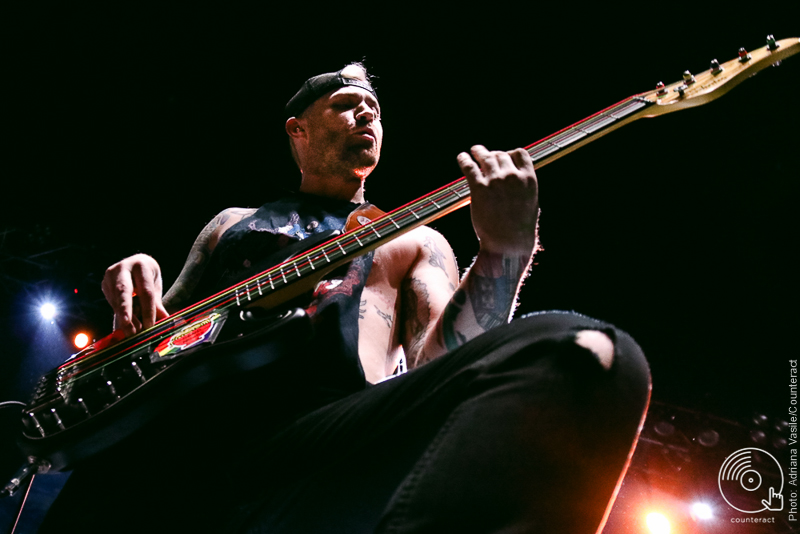 Alien Ant Farm
Lead singer, Dryden Mitchell, rocked the room with his instantly recognisable voice, unmistakable energy and got loud cheers from the crowd as he  raised his drink in a toast to them for their 22 years of loyalty. Halfway through their set, the band admirably gave recognition to the recent passing of Linkin Park's Chester Bennington, dedicating their song 'Attitude' to him, and playing the beginning notes of 'In the End'. A very lovely nod to a fellow musician.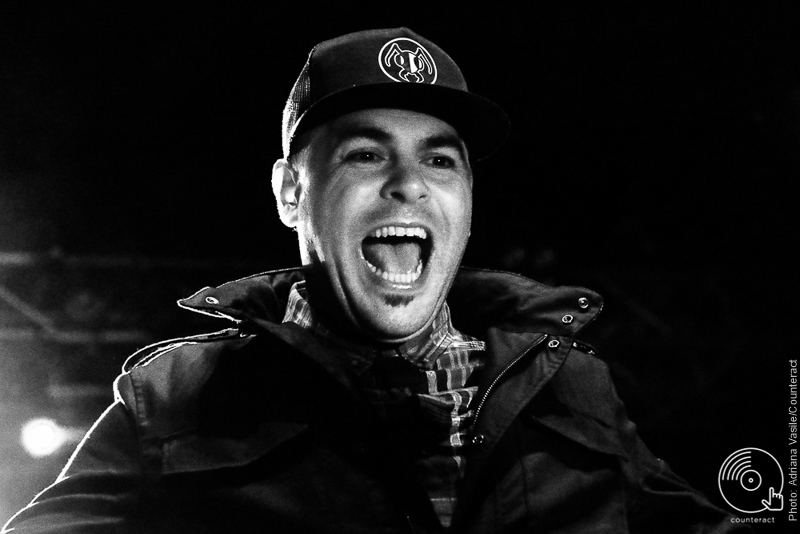 Alien Ant Farm
As the night came to a close, the band left the stage but were hollered back with stomping feet and chants of "we want more". The crowd's demands were answered and in the best way possible as Alien Ant Farm ended their set with their massive hit; a cover of Michael Jackson's 'Smooth Criminal'. Phones lit up the room as everyone yearned to capture this iconic song. A very appropriate end to a class night.
Photographs by Adriana Vasle
English Literature and Sociology graduate, building up writing experience wherever I can. Currently writing for Counteract as well as writing poetry, poetry analysis and short stories for my own blog.