Review: Philadelphia's Hop Along perform a heart-warming set at The Sunflower Lounge
Birmingham's newest band The Americas opened up the night
A packed room witnesses a flawless performance from Philadelphia quartet Hop Along
"Is it true that all this fog means no one can go outside?" Frances Quinlan queries the crowd mid-set. "Everybody's going to die!" she laughs. "So let's play another song." Combining a sense of merriment with contagious refrains and spine-tingling vocals, Hop Along are masters of all they survey.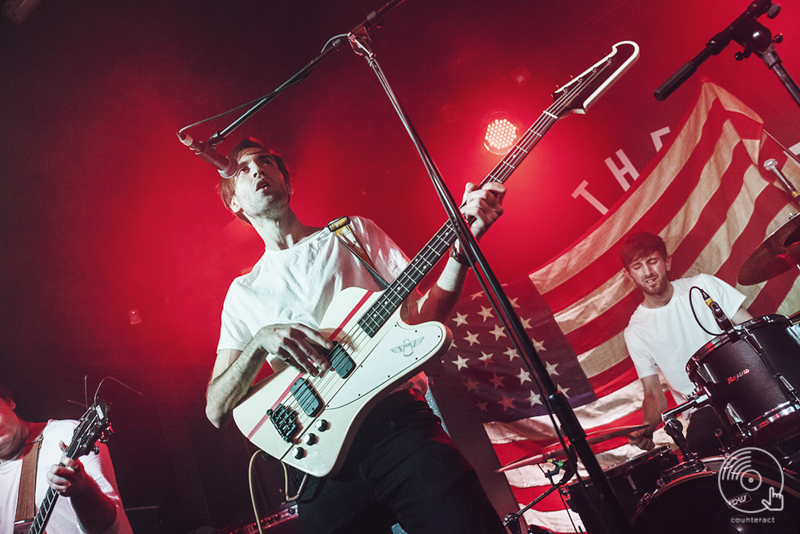 The Americas
Kickstarting proceedings with their characteristic guitar-driven sound, The Americas establish themselves as the least patriotic local band around. Backed by the stars and stripes the quartet might seem more Alabama than Aston, but with seemingly no effort they make the West Midlands stage their home.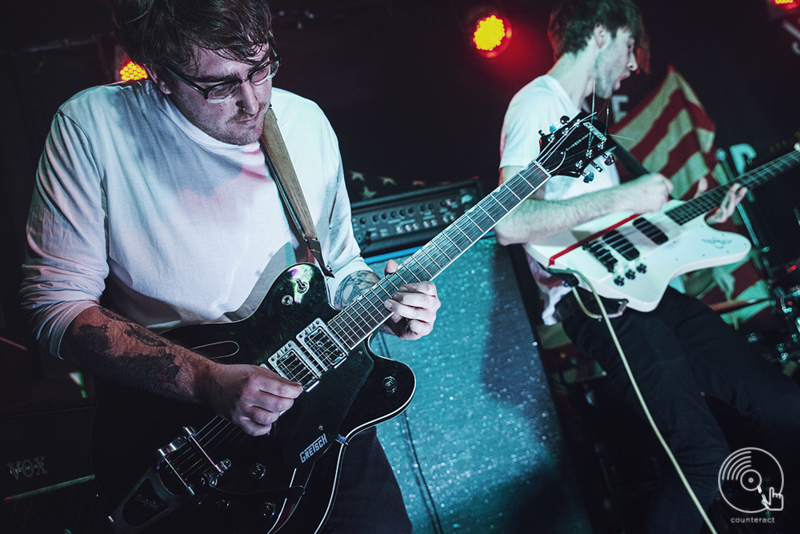 The Americas
Making an impressively tight performance for only their second show together, the four-piece are already emerging as one of our city's most promising new acts. Dressed in a uniform white top and black jeans, The Americas' addictive hooks and pop-style vocals meet an explosive energy on the stage, and it's one that enamours as much as it engages.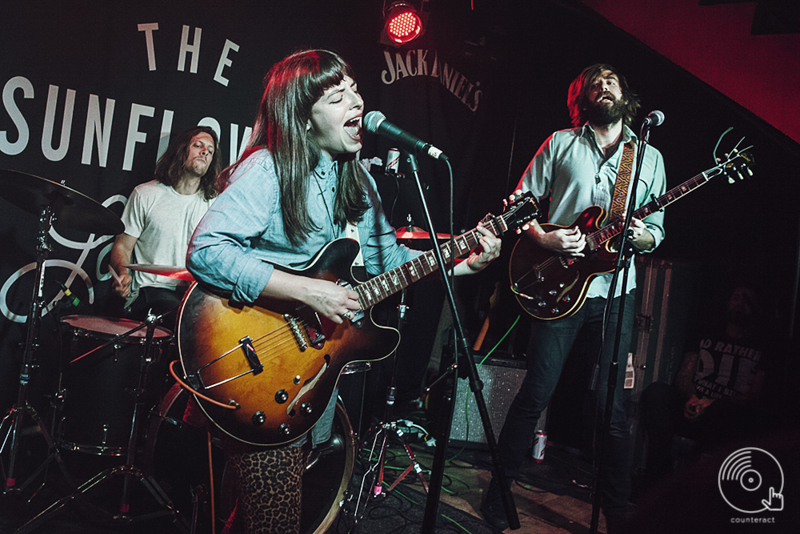 Hop Along
Following the release of their second album Painted Shut earlier this year, Hop Along have cultivated a following that's nothing short of devoted. In a room packed with ardent fans, the group can do no wrong – though for anyone who's heard the Philadelphia four-piece, fault seems impossible.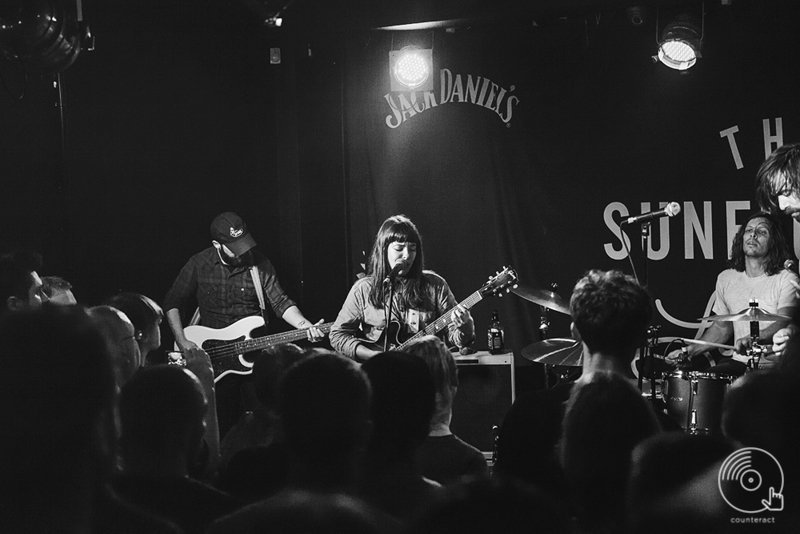 Hop Along
Frances Quinlan's characteristic vocals hypnotise right from the go – switching from a husky whisper to an impassioned rasp, she weaves tales of wonder and shame. Guitarists Tyler Long and Joe Reinhart revel in every moment, fuelling the fire of the group's performance with their infectious refrains, whilst drummer Mark Quinlan powers the set ever on with rock-along rhythms too potent to shy away from.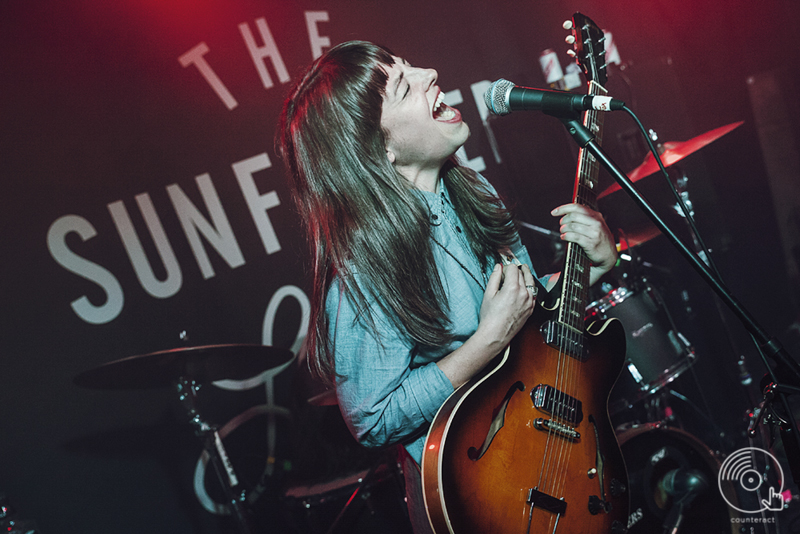 Hop Along
With the crowd lip-syncing along to every word, there's no ignoring the admiration that surrounds Hop Along. Performing mostly from their latest record – including a shiver-inducing solo performance from Frances Quinlan of stripped back track 'Happy To See Me,' by the time the night's over, no one could hope for any more.  Thousands of miles from their home, in a room of strangers sheltering from the cold and the fog, Hop Along perform a set the very definition of heart-warming, and the gracious gathered have never been more in love.
Photographs by Paul Reynolds
View the full set here.