Review: Ocean Colour Scene bring it home to The Irish Centre
Ocean Colour Scene played an intimate hometown show at the Irish Centre in Digbeth on January 22nd 2016
All tickets were snapped up in seconds
Fans were treated to Moseley Shoals material, 20 years after its original release
A hometown show for most established bands is kind of a safe bet, but for 90s indie giants Ocean Colour Scene, celebrating the anniversary of their seminal album Moseley Shoals, it's a sell-out-in-4-minutes-after-going-on-sale safe bet.
The venue was The Irish Centre in Digbeth, a place that guitarist Steve Cradock originally played in his first band, The Boys, supporting the legendary Steve Marriott.
During sound check, the band seem at ease and already sounding great. An unfamiliar face joins the band onstage, Raymond Meade, the new bass player. Even at 4 pm, people are in the front bar, grabbing band members for a quick snap whilst they pass through, all of whom happily oblige.
First onstage are The Cupids, formerly known as the Gramotones. Sid, James, Jake and Ryan kick things off with the aptly titled 'Good Things Come To Those Who Wait'. They may be from Manchester but they certainly don't look or sound like your average Gallagher/Brown clone band. Heavy and rhythm based, with psychedelic tracks such as 'Confession Box' and even a touch of The Libertines about their swagger on 'No One Talks'. The crowd are soon nodding along in appreciation. With shorter haircuts and transplanted back to the late 50s, early 60s, you can imagine Joe Meek producing this band and moulding them into something big. With the crowd so eager for the main event, it's a tall order for a relatively unknown band in these parts to drum up applause, but these fellas have no problem and surprised murmurs of 'they're really good' can be heard. They've managed to impress the hardcore OCS crowd but The Cupids could just as easily open for bands like Tame Impala.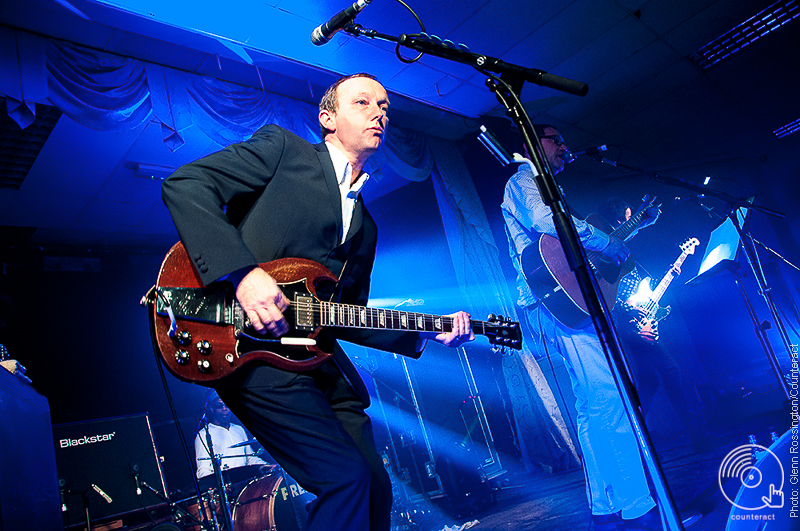 Ocean Colour Scene
After what seems like eternity but, in reality, is probably just the standard 20-minute break, Ocean Colour Scene take to the stage. The applause and cheering are deafening. Grins are wide and hands are high. Simon 'Foxy' Fowler smiles and shouts a wry "hello, Birmingham" before the band steam straight in with 'The Riverboat Song'. The crowd sings every word, and the perfect celebration and indeed, reunion for many, begins with a bang. Next up, the singalong of all singalongs, 'The Day We Caught The Train'. "Oh-oh la la"'s unite the room and arms are soon around friend's shoulders. One group take turns to lift each friend onto their shoulders, including one larger fellow who requires the help of strangers standing by. People happily oblige in this ritual and he takes it all in good stead.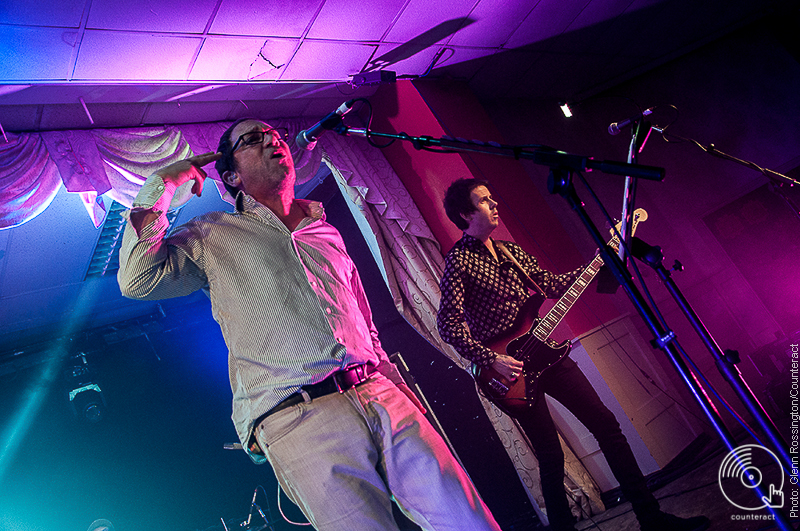 Ocean Colour Scene
Of course, every song gets the same elated reaction, everyone here knows Moseley Shoals back to front, each song is received with even more gleeful applause than the last. Simon's voice, when you can hear it above the crowd, sounds as clear as the original recording and there is real awe and bewilderment on people's faces during Steve's guitar solos. Newcomer Raymond Meade fits like a glove into this well-oiled machine, it's notable how tightly he plays with Oscar Harrison. They've certainly struck up something special.
The sound in The Irish Centre is incredible, and the coloured strobe lighting adds to an already electric atmosphere. After belting out a scorching set of all the Moseley Shoals songs, ending on the epic 'Get Away', everyone would've left happy and with smiles on their faces. But of course, that's not their style, and Ocean Colour Scene are not done with us yet. Simon carries on acoustic guitar with 'Foxy's Folk Faced' and the band blister through another six tunes including the rousing 'Profit In Peace'. There's something quite nice about seeing butch 40-year-old men hugging and wiping tears from their eyes, and there really wasn't a dry eye left after that. The one thing that strikes true is these songs are still as relevant as they were some 20 years ago. Ocean Colour Scene's music hasn't dated at all, even if some of their fans haircuts have. They close on 'Travellers Tune' before the bellowing crowd draw them back for their closing songs and they end on rip-roaring high with the frantic 'Hundred Mile High City'.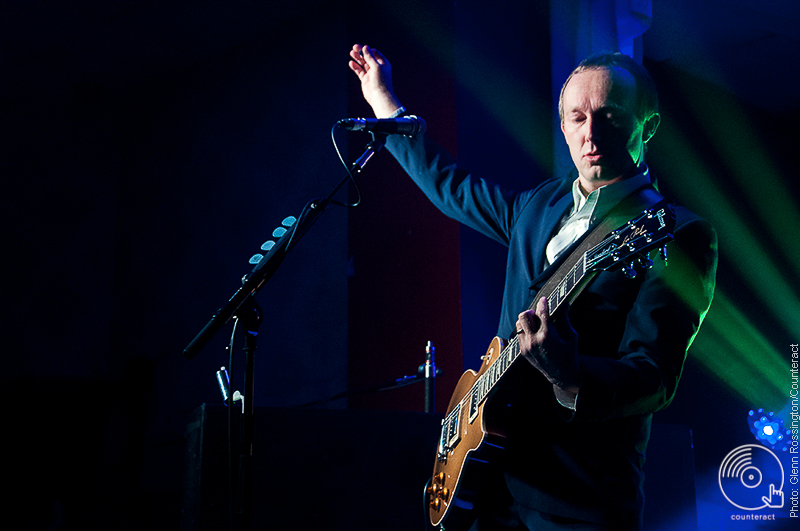 Ocean Colour Scene
Birmingham certainly has got it bad for Ocean Colour Scene, let's hope they're back again soon.
Photographs by Glenn Rossington
Music/Arts/Leisure/Brum
www.mazzysnape.com