Review: Macklemore & Ryan Lewis showcase latest release at Birmingham's Barclaycard Arena
Seattle-born hip-hop Grammy-award winning duo Macklemore and Ryan Lewis took to the stage at Birmingham's Barclaycard Arena on Tuesday April 26th on the penultimate date of their European tour
The duo performed tracks from debut LP The Heist and latest release, This Unruly Mess I've Made including 'Thrift Shop' and 'Downtown'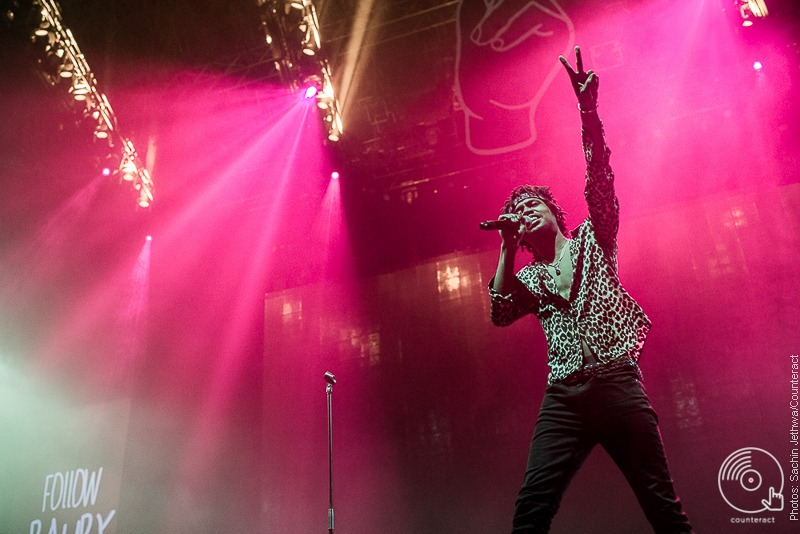 Raury
Kicking off the night, rapper XP performed some of his own material, getting the crowd pumped and ready for the night to begin.  XP gained major crowd respect and created a huge bond between himself and the audience – after his spectacular performance of his own song in which he describes the loss of his mother.   Following, Raury's energetic vibe overtook the room – it's obvious why Macklemore and Ryan Lewis would hire him to perform on their tour – he really knew how to get the crowd excited with his hilarious dance moves and the instant connection he made with the crowd.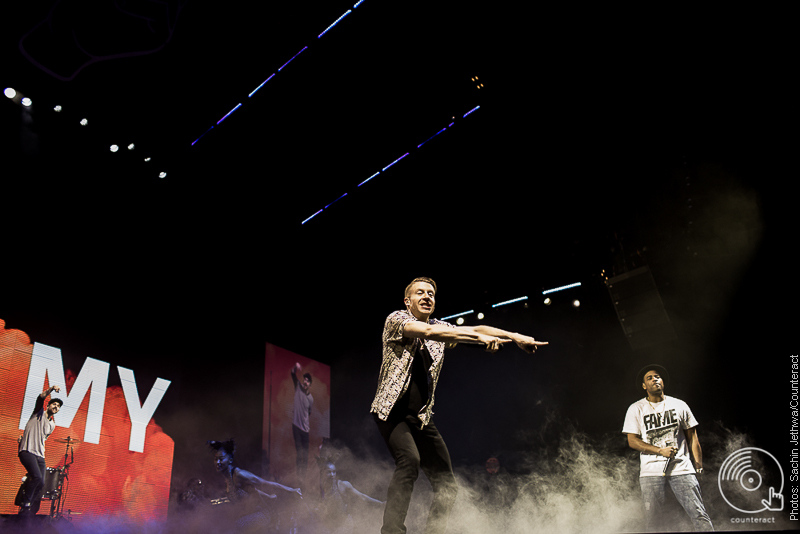 Macklemore & Ryan Lewis
The wait in anticipation for Macklemore & Ryan Lewis to arrive onstage was so worth the wait.  Performing 'Light Tunnels' first – the opening track on their brand new, and absolutely amazing LP This Unruly Mess I've Made.  The performance was exceptional to say the least, and the thousands of devoted fans in front of him mirrored Macklemore's consistent energy.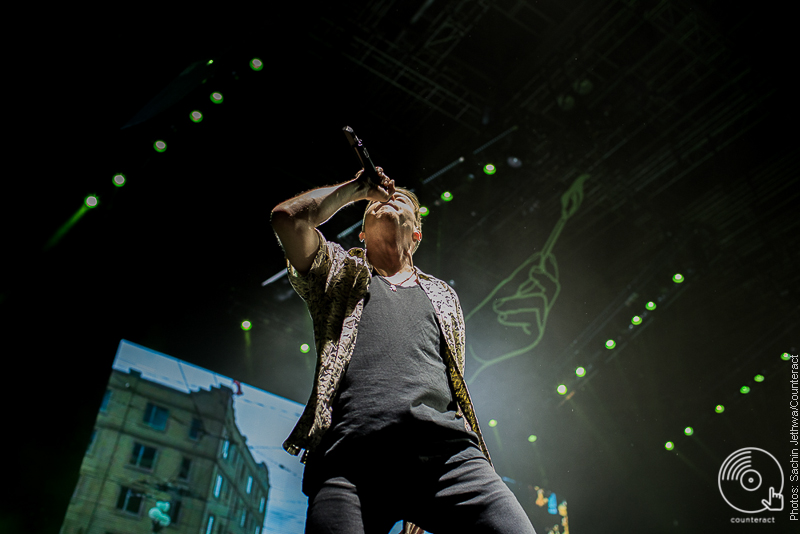 Macklemore & Ryan Lewis
Macklemore's American charm and somewhat spontaneous, energetic personality makes him so likeable – before each song he made the audience laugh and if it wasn't from telling a joke it was from doing some crazy stage stuff like throwing cookies into the audience and having dance offs.  Hit number one singles Thrift Shop, Same Love and Can't Hold Us were performed with aplomb and an infinite amount of charisma as the room lit up with excitement each time.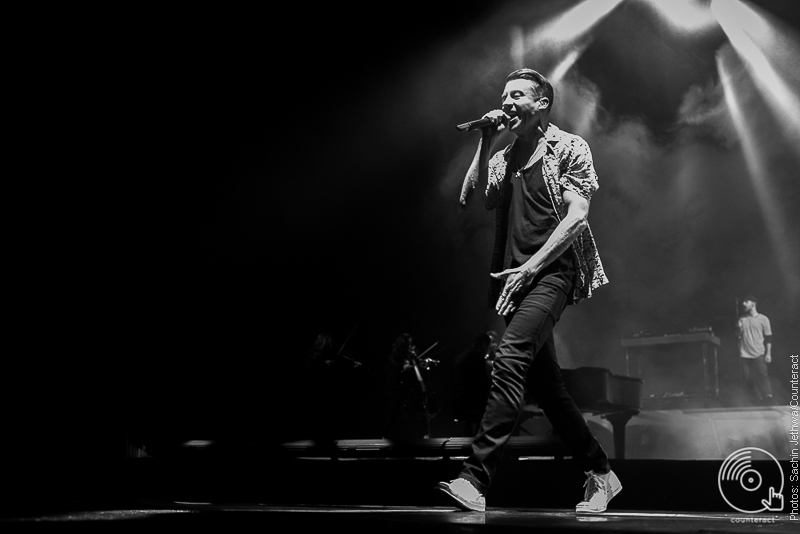 Macklemore & Ryan Lewis
Speaking of dance offs; in their first encore, Macklemore & Ryan Lewis returned with the double-pronged attack of 'And We Danced' and 'Dance Off' (the latter taken from their most recent EP and featuring Idris Elba on guest vocals), while inviting two fans on stage for a… you guessed it… dance off. Disappearing once more and returning with 'Downtown', the modest Macklemore then thanked each and every member of his band and dancers, introducing them to us.  Introducing Ryan Lewis, "the man behind the magic" – the crowd was crazy with appreciation for not just two great people, but for their influential and amazing music.
Macklemore belongs on stage and that is a fact, he brings endless amounts of energy and created one of the best atmospheres that Birmingham has witnessed for quite some time.
Photographs by Sachin Jethwa