Review: Lucy Rose returns home for stunning Warwickshire gig
Lucy Rose returned to her home county for a beautiful performance on Friday November 13th 2015
Mercury Prize nominated C Duncan kicked off proceedings, followed by London quintet, Flyte
Following the release of her second full length album Work It Out earlier this summer, Lucy Rose headlined Warwick Arts Centre on Friday 13th November to a home crowd. The venue filled with anticipating fans, as well as many of her family and friends eager to witness her talent.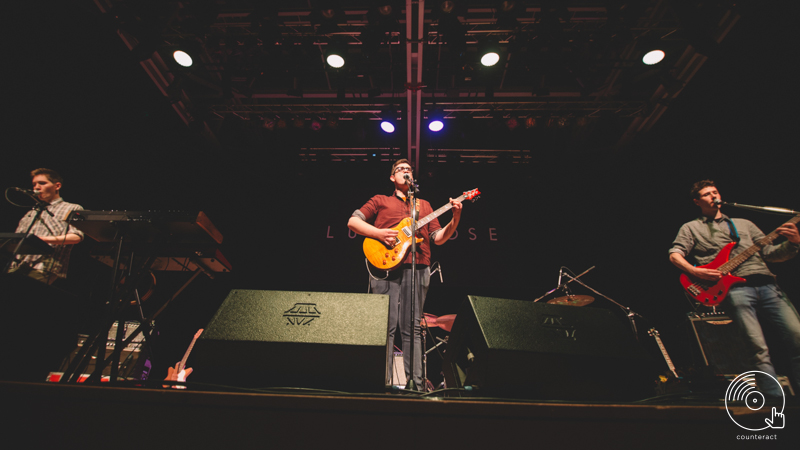 C Duncan
Opening the night was the recently Mercury Prize nominated C Duncan. The set was stripped back highlighting the simplicity of his songs with his mellow vocals over light instrumentals and the sound had an ethereal quality as the lullaby like melodies created a dreamy atmosphere in the crowd. 'I'll Be Gone By Winter' was chilling and transfixed the audience with its smooth rhythm. From the performance it was clear their talent shone through and made it evident why they're deserving of the Mercury nomination.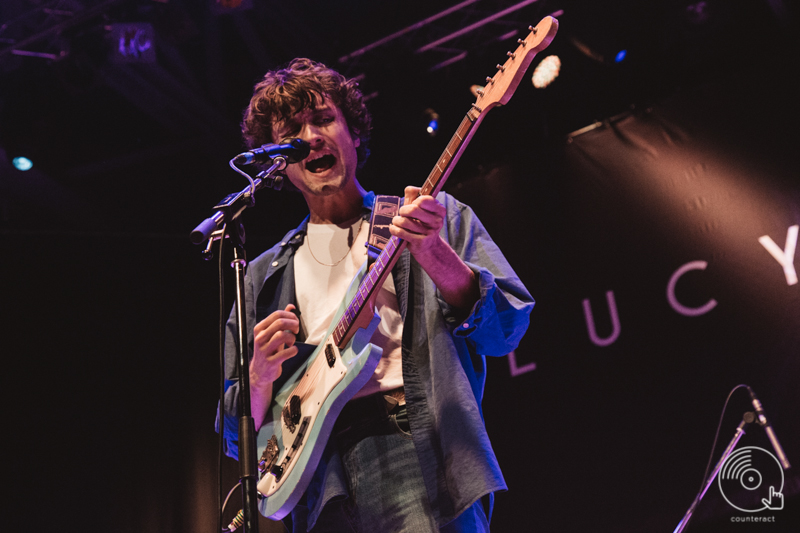 Flyte
Next up, Flyte, a five piece from London. The set consisted of catchy and feel good pop songs with catchy riffs and tropical guitar. It exuberated fun with catchy rhythms and joyous choruses. Lead singer Will Taylor belted out verses with a beaming smile reflecting the optimism of the tracks. New material showcased their talent and potential for future singles. On 'Never Stop Trying To Break My Heart' (a title they claim may be shortened) the simplistic repeated riff and drumbeat gradually increased in pace reaching an epic level with soaring guitar creating a euphoric buzz. Flyte maintained high energy throughout their set with the band working well together consistently.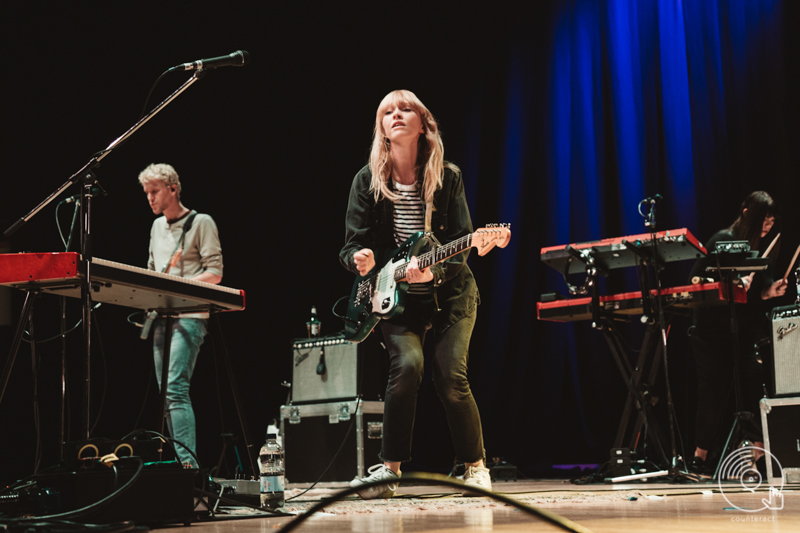 Lucy Rose
Lucy Rose commenced her set with 'Cover Up' from her latest album, Work It Out. Clanging drums and choppy guitar formed a clanging tropical rhythm combined with her tart sharp voice. Her set continued with 'Lines' from her debut, Lucy belted out the verses smoothly sounding distinctly haunting. She frequently showed her thanks and told sweet stories of her personal memories from Warwick.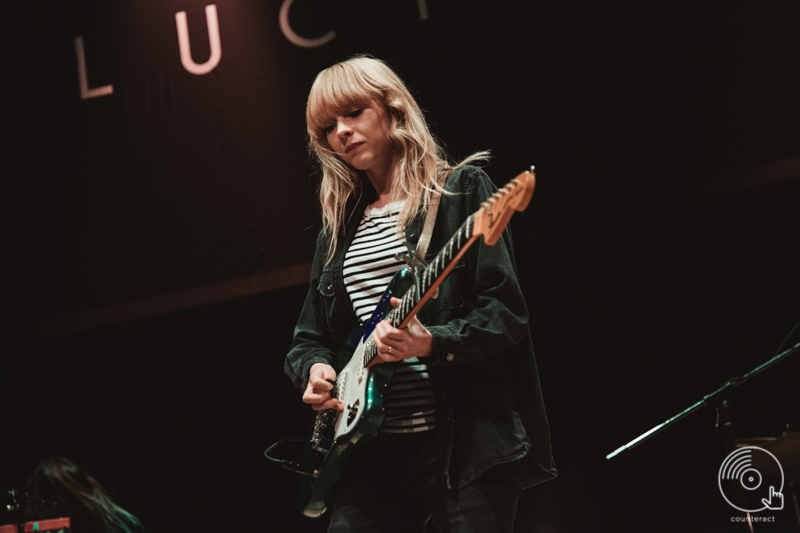 Lucy Rose
This show is the closest she's played to home and it was clear this was a special achievement in her career as she showed gratitude throughout. On 'Nebraska' her high sharp voice echoed through the venue like a sweet birdcall. She replicated the recorded sound of her songs at the same level, maintaining a consistently high standard throughout. The tone was lowered for an acoustic rendition of the touching 'Shiver'. Lucy sang out in a brooding nature over the stripped back guitar melody.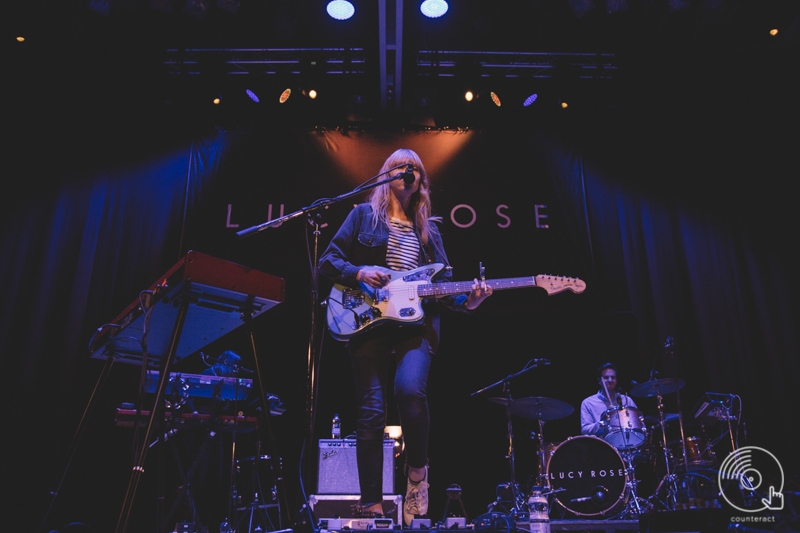 Lucy Rose
In an introduction to 'My Life' Lucy explained how the meaning of the song was about how she's exposed many of her personal thoughts and feelings for the sake of song writing, forming a strong connection with the audience as she opened up to them. The atmosphere lifted near the end of the set with the unique pop track 'Our Eyes'. The plucking guitars and bouncy drums were filled with electric energy as Lucy belted out the spritely verses with glee reflected by the crowds enthusiastic clapping. Returning to the stage for the encore, Lucy expressed her final humble thanks to the audience concluding with a rendition of 'Red Face,' with it's spiralling folk rhythm and pattering drums.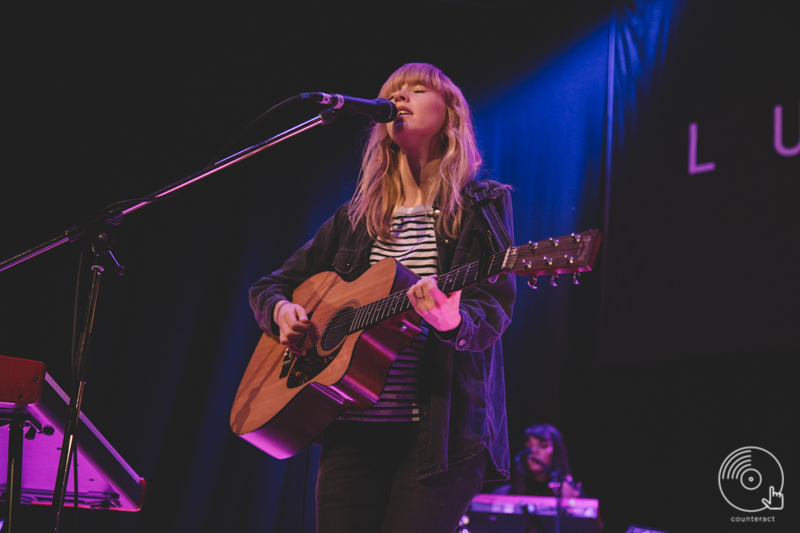 Lucy Rose
Lucy Rose's set was brilliantly diverse and a high standard of performance was maintained throughout. There was a perfect balance of euphoric tracks from Work It Out and more intimate emotional moments from Like I Used to, all carried out with passion.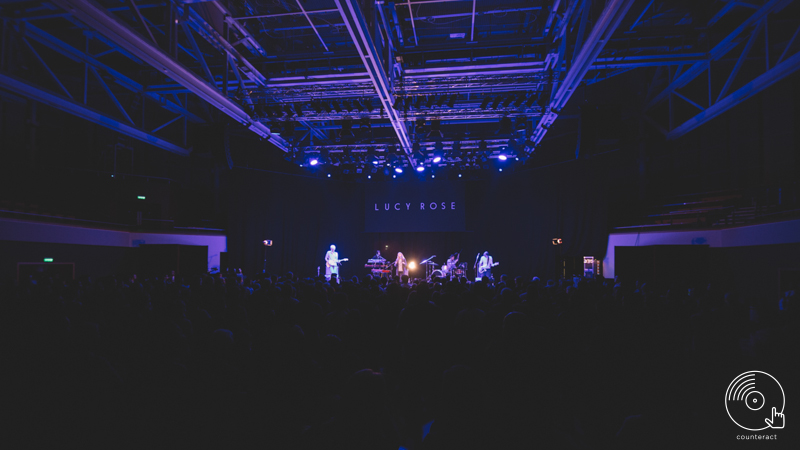 Lucy Rose
Photographs by Edward Taylor
View the full set here.
Media and Communications student with a passion for music and discovering new artists. 90% of the time you'll find me at a gig. I listen to a really wide range of artists such as The 1975, Two Door Cinema Club, Bombay Bicycle Club, Ed Sheeran, Disclosure, Lorde, Florence and The Machine, Ben Howard, as well as a tonne of pop music like Taylor Swift and Ellie Goulding.