Review: Kagoule bring heavy set to The Sunflower Lounge
Nottingham three piece Kagoule brought their eclectic and heavy set to Birmingham's Sunflower Lounge
An appreciative crowd reflected the music's energy and invaded the stage
Support came from Hollow People, Frank and standout band Puppy
Following the release of Urth back in August, Kagoule have been hard at work touring alongside heavy hitters like METZ and Sleaford Mods. When they came to Birmingham's Sunflower Lounge, their billing included some local acts alongside their touring support band Puppy.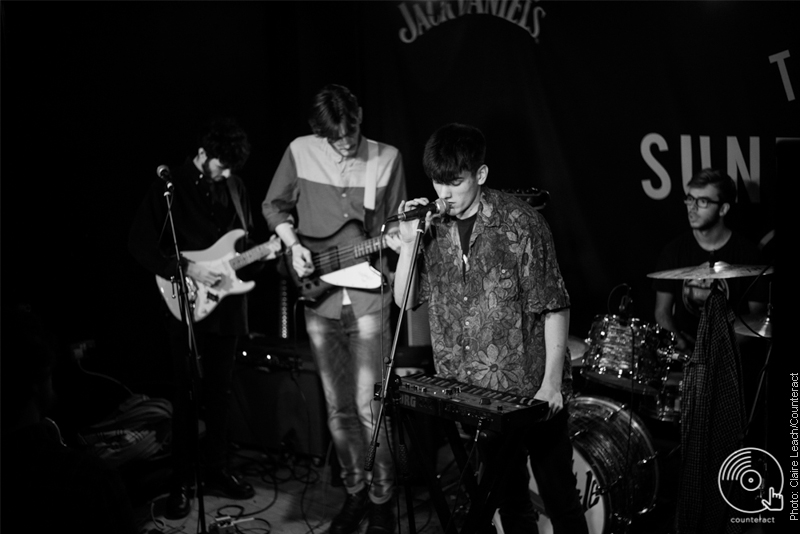 Hollow People
If you blended The Smiths, The Cure and Suede, you'd probably get a black hole of musical misery that not even the most heroic Dorian mode could save you from. That's not a description of what Hollow People sound like, but the ingredients are the same. Looking like they'd raided the costume department of This Is England '86, the frontman channelled typical Morrissey and gave a vague dedication to "people in Syria". There were some timing issues and the set lacked some dynamic variation, but it was a tidy performance and a good warm-up for what was to follow.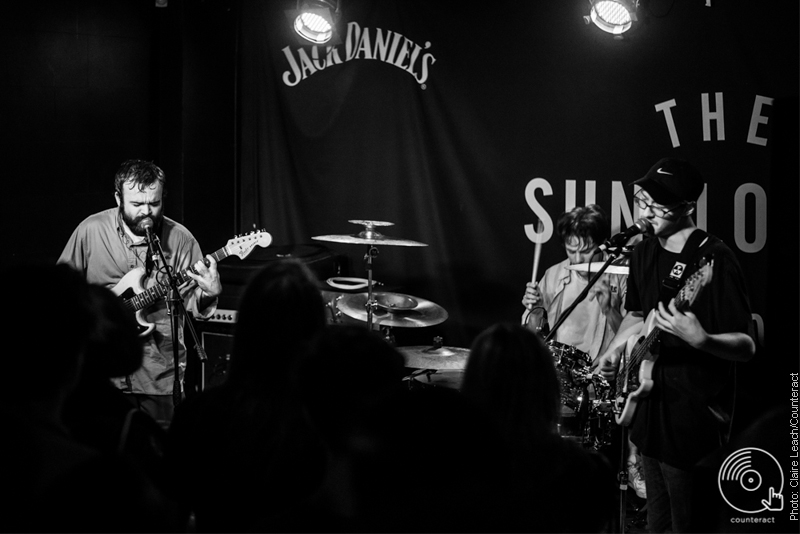 Puppy
Never before have I been more pleasantly surprised than I was by Puppy. I felt like I needed to leave when their set was finished because it didn't seem fair for anything to follow them and I wanted to process what had just happened. Their Facebook page lists their genre as "Heavy Metal" but they are so much more. Not since the days of Smashing Pumpkins and Weezer has the world seen such a creative, brutal, and sensitive blending of rock and pop. Not afraid to get heavy in the major scales, Puppy's energetic set left barely a gap between songs, no timewasting or cringe-worthy attempts at crowd banter. The music did all the talking, and it said an awful lot. Puppy sound much richer and deeper than you'd expect of a three-piece. A trucker cap saying "The OZZMAN COMETH" may have been worn in tribute to Birmingham's biggest metal star, and it is all too fitting that it was lost in the heat of battle towards the end of Puppy's performance. Their set was light and dark, heavy and gentle, rough and polished. If you see Puppy playing at a venue near you, go see them and forget what you just read so that you can experience the joyous shock that I did.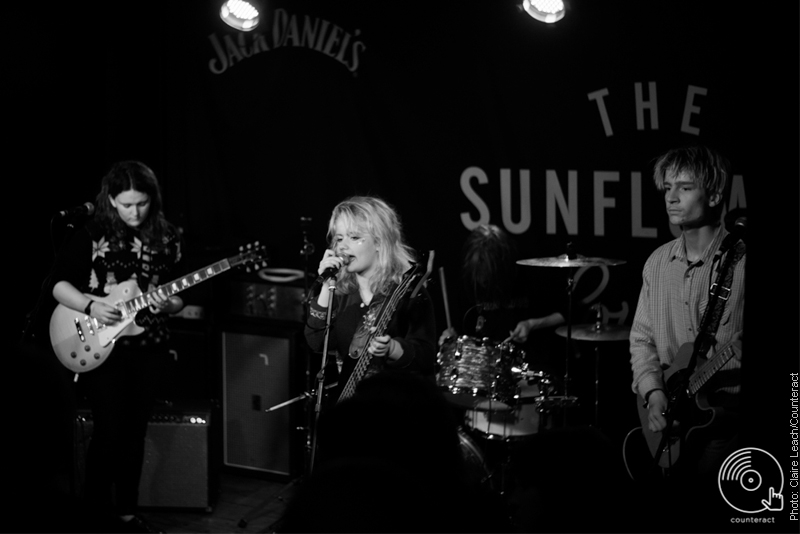 Frank
Clad in their best Christmas jumpers, Frank took to the stage as the average age of the audience suddenly dropped a good five years or so. Where were these guys when Puppy was playing? Do they know what they missed? Frank have got the Sonic Youth aesthetic nailed and the garage sound to match, but like Hollow People before them, the timing needs tightening up. There's plenty of potential there, and Frank have the enthusiasm to make the most of it in future.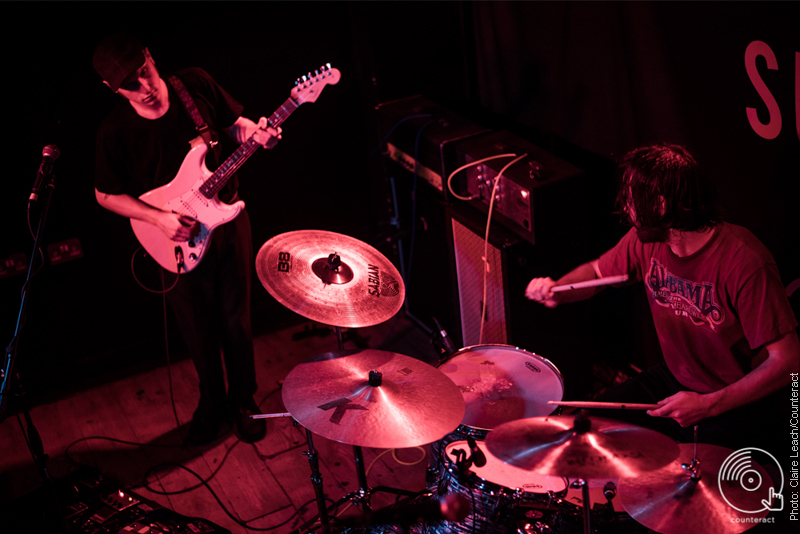 Kagoule
Kagoule were running a few minutes late, and things seemed a little tense on stage. Not that the appreciative crowd hanging on after Frank noticed, but a hostile environment on stage is nobody's ideal, band or audience. Two vocalists with very distinctive voices full of character can be a difficult combination to work effectively, but Kagoule manages it, the rich voices weaving in and out of thick gloomy riffs. Anything but monotonous, Kagoule are never far away from an odd timing shift or a drastic change in mood. At times, these changes come across as too affected and unnatural, as do the occasionally strangled and forced vocals. Kudos to those trying their hardest to mosh to the weird time signatures with mixed levels of success.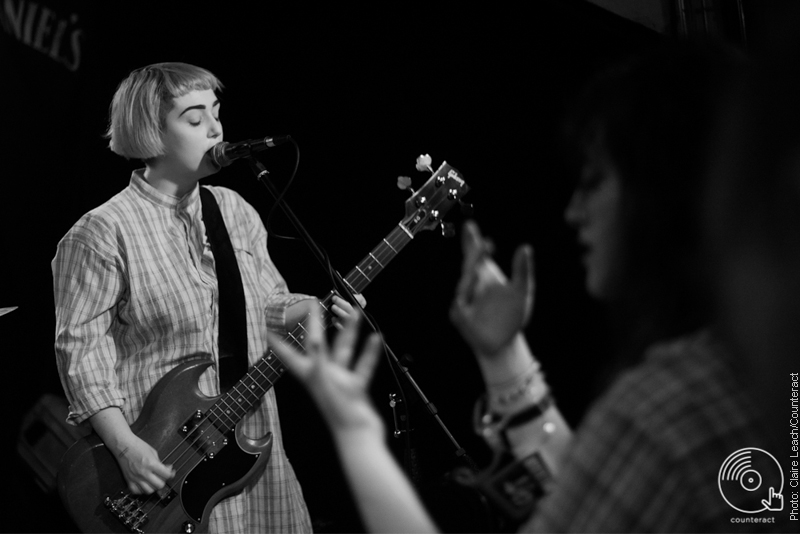 Kagoule
Things seemed to relax on stage after bassist Lucy dedicated 'Made of Concrete' to any menstruating women in the crowd, which is hilarious and admirable for all the right reasons. Kagoule are definitely at their best when they let the heavy riffs drive on unimpeded, piloted by the twin vocal parts. Their set ended with a weird stage invasion – you were just on the stage, Frank, it's Kagoule's turn now – but there isn't room for much else in the Sunflower's downstairs room.
On a night with so much different music in one room, it cannot be overstated how much Puppy stood out as an act that was tight, interesting and truly wonderful. Go and see them when you can.
Photographs by Claire Leach