Review: George Ezra showcases his personality in energetic, sell-out show
George Ezra's sell out show at the O2 Academy on 4th April follows the launch of his second album, Staying at Tamara's
Tales and anecdotes of his songs played a huge part in his personable performance
Stunning support supplied by Brighton-native, Lily Moore
It's often a telling sign that someone big is headlining the O2 Academy when the queue extends past the barriers. It's even more telling when the queue has already made its way up the side and round the back of the venue, a mere 30 minutes after the doors have opened; the kind of queue attendees of Wednesday night's George Ezra gig found themselves joining.
With little to no space available on the main floor even before the evening's support act, the crowd, which spanned several different age groups, oozed excitement. By eight o'clock, most had a drink in their hand and were ready to get going, evident as the stage lights went down to announce the arrival of 19-year-old Lily Moore.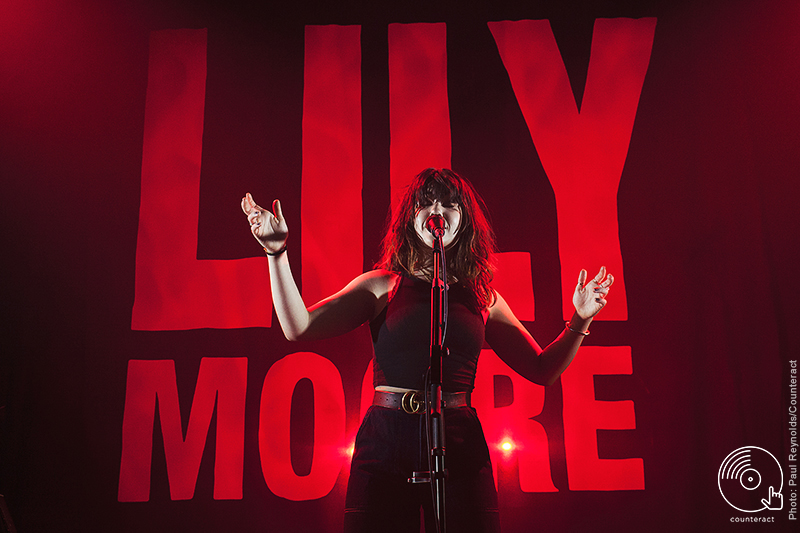 Lily Moore
Hailing from Brighton, Moore packed a very powerful punch, expressing soulful and pitch perfect notes reminiscent of the likes of solo-heavyweights Adele and Paloma Faith. Working with a very basic canvas of herself and a single musician who switched between piano and guitar, Moore effortlessly captivated the crowd with her stunning acoustic and raw lyrics from songs on her new EP, Not That Special, for the entirety of her thirty minute set. Moore is definitely one to keep an ear out for; her voice alone put up a pretty solid case for a headline tour of her own.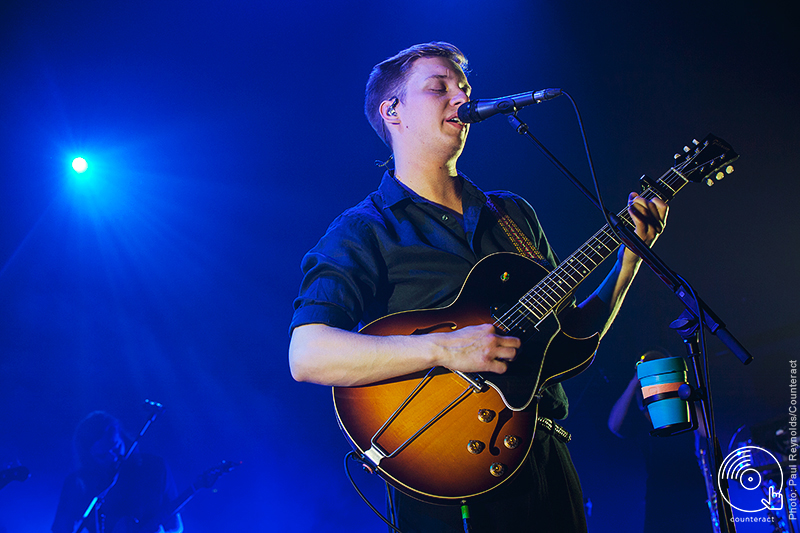 George Ezra
Following Moore's set, it was clear the crowd were hyped and ready for more; even the playlist blasting out in between sets resulted in woops and outbreaks of sing-along's to old classics which would otherwise gone forgotten. Once the clock hit nine, Quincy Jones' 'Soul Bossa Nova' announced the arrival of George Ezra and his 'lovely band', as he introduced them following an energetic performance of his debut single, 'Cassy O'' to kick-start their set list. The progression George has made throughout the years since his debut album is amazing. It is undeniable the amount of love and passion he puts into creating every song and this is definitely translated through his live performances. From his personal experience, you don't have to attend the number 1 music college in London to turn your dreams to a reality, although this has been the stepping stone for many people to help pursue their musical career. Everything that is translated in his debut album and his latest release, Staying At Tamara's is certainly depicted through to this Birmingham audience.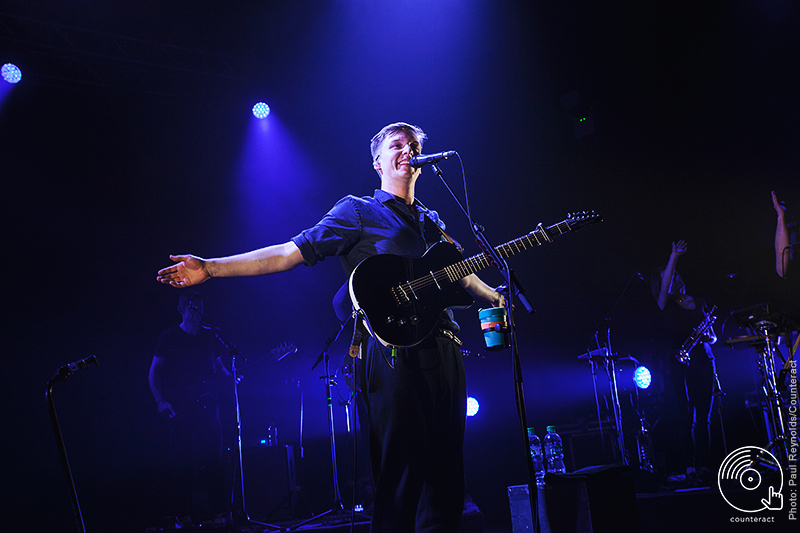 George Ezra
As expected, the audience pulsed into life singing along to the song that got stuck in everyone's mind in 2014, followed by ear-splitting screams to cement the fact that Ezra was very welcome in the city. Promising a night of "some old songs and some new songs", he went on to introduce the first hit that fell into the latter category to another cacophony of approval, and got straight into 'Get Away'. You'd be forgiven for thinking it was one of his older songs owing to the fact that the majority of those in the room were singing back every word – a running theme throughout the whole evening.
Ezra's whole presence was endearing; before hits including 'Barcelona,' 'Pretty Shining People' and 'Paradise', he stopped to share anecdotes about how the songs came about, as well as his month-long Euro trip that inspired his debut, Wanted on Voyage, and indeed the title of its much anticipated sequel. It was clear both him and his band were having as good a time on stage as those who had come to see them.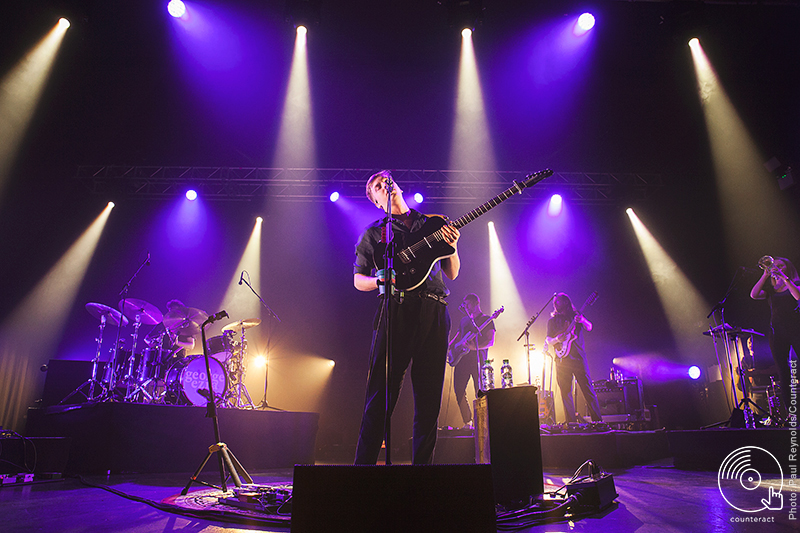 George Ezra
Arguably, the biggest reaction of the night came for 'Blame It On Me'. Before the final chorus, the band seemed to throw themselves into a fiesta on stage, which immediately infected the crowd. The feeling continued until the very last song of the encore, which was predictably 'Budapest', but not before Ezra shared one last tale about how the song came about – a trip to Sweden, the Eurovision Song Contest, a bottle of rum and a decision to skip visiting the city in order to extend his stay.
Every crowd wants to be remembered as the loudest on the tour, and last night, Birmingham made it pretty damn hard for to be forgotten. As he sang in 'Song 6', "Everyone's waiting, waiting for the sunrise," – I think it's fair to say George Ezra brought a little slice of sunshine to an otherwise dreary day in the second city.
Photographs by Paul Reynolds
[amazon_link asins='B07895XNQG,B07895XRL5,B00JPV5G6S,B00JR82B08,B00FLW5EC6,B078Y34WLF' template='ProductCarousel' store='counteract03b-21′ marketplace='UK' link_id='d29a8bb3-3a48-11e8-8346-fb9f117c2183′]
Enthusiastic writer with an eclectic taste in music. Will listen to and enjoy (almost) anything.