Review: Bowling for Soup give a pop-punk retrospective at O2 Academy
Bowling For Soup returned to Birmingham's O2 Academy on Saturday February 6th 2016
Having said 'farewell' back in 2013, Bowling for Soup return with a show the chronicles the biggest hits of them and their pop-punk peers
Support came from Lacey, The Dolly Rots and MC Lars
First up were support act Lacey. The band has a very catchy sound with quality vocals to top it all off. Their song 'Tonight', which is from their latest album Under The Brightest Lights was a crowd favourite because it was a feel good rock song that was accessible. They covered Blink 182's 'Dammit', which they performed very admirably and created the pop-punk atmosphere that would continue over the night.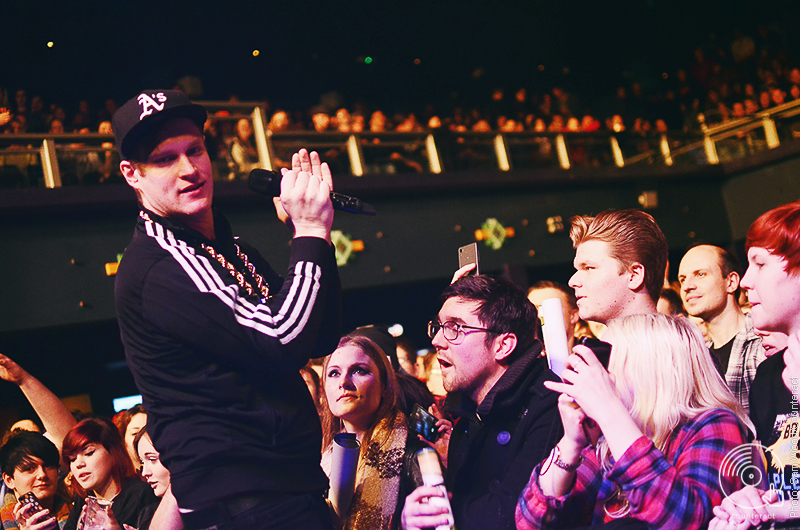 Mc Lars
MC Lars is an American rapper and performed in between the different support acts. He didn't just rap but also involved the crowd in various stage games, where he asked members of the audience to join him on stage and dance to one of his songs. The rapper was very different to a usual support act, which was refreshing. He kept the crowd interested and prevented them from becoming restless whilst waiting for the main act.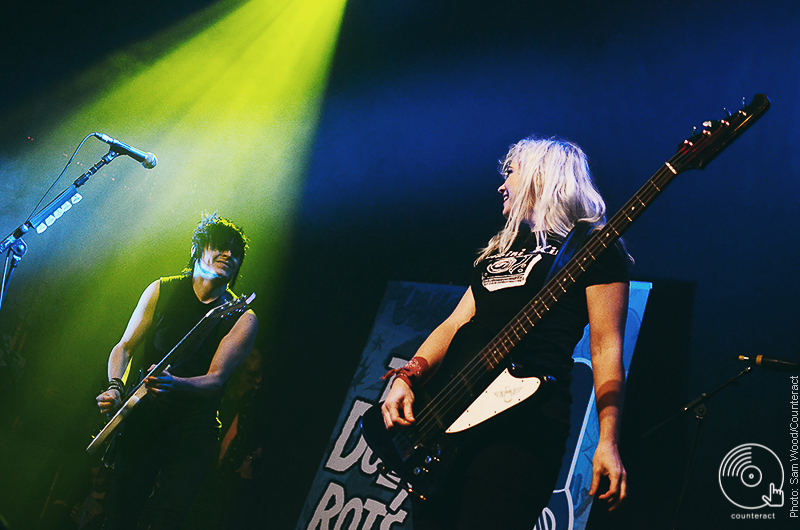 The Dollyrots
The final support act was a band that have regularly toured with Bowling for Soup, The Dolly Rots, another American pop punk band. They have a unique sound which may not be to everybody's taste, but their enthusiasm and showmanship is undeniable. Their style of music was quite similar to the main act so they were the perfect group to close the supporting slots. They were very friendly and welcoming to the crowd and it was clear to see that they really cared about their fans and their music.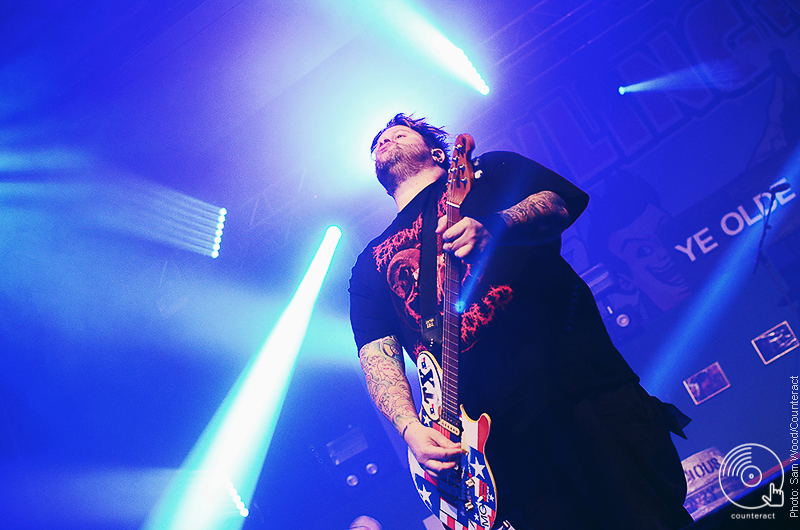 Bowling For Soup
Finally, it was time for Bowling for Soup. They performed their 'Farewell' tour in 2013 but are now back in full force on their 'How About Another Round' tour. They opened with the song where it all started for them, 'The Bitch Song', which got the crowd excited immediately. Although the band have been together for many years, the sound of the band and the enthusiasm of the performance has not changed at all.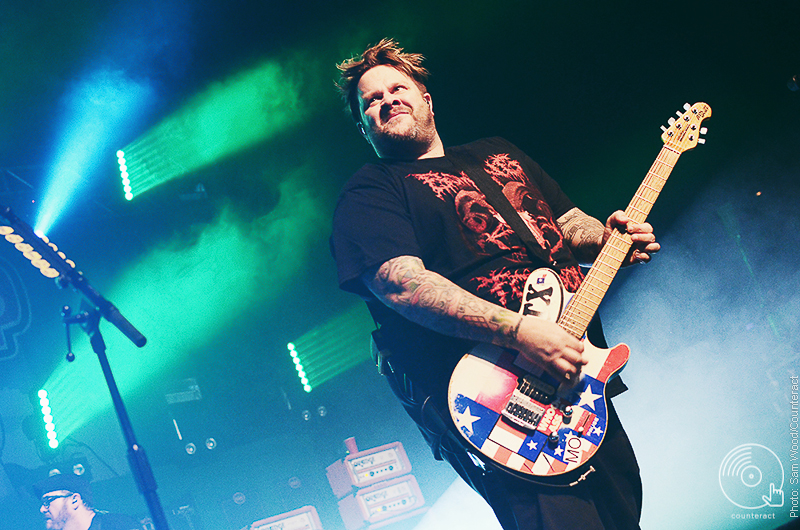 Bowling For Soup
In between their songs they engaged the crowd, regularly making jokes and poking fun at themselves, which always got the crowd laughing. They announced that although they had stated that they were breaking up in their "farewell" tour, they are now back together as a band and reassured the crowd that they are not going anywhere and still want to keep making music, which the crowd were obviously ecstatic about. They performed classics '1985' and Fountains of Wayne's 'Stacy's Mom' which were clear crowd favourites. They also performed a mash-up of other artist's songs, stating that pop-punk wasn't dead, mixing Blink 182's 'All The Small Things' and Jimmy Eat World's 'The Middle'.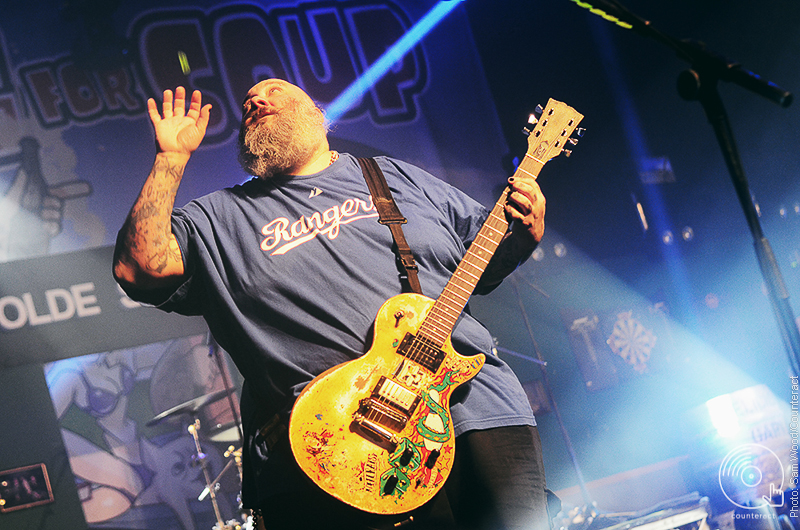 Bowling For Soup
They ended their set with one of their biggest hits, 'Girl All The Bad Guys Want', which was the perfect ending to their amazing show.
Photographs by Sam Wood