Review: Bloc Party eventually win crowd over with hit-filled set
2016's NME Awards Tour closed in Birmingham on Friday February 12th
Headliners Bloc Party were touring in support of latest record, Hymns
Drenge, Rat Boy and Bugzy Malone completed the nationwide lineup
The NME Awards Tour has become somewhat stale of late.  Lineups have flittered between newer headliners and nostalgic ones for a while now – recent headliners have included Palma Violets, Interpol, Django Django and tonight's headliner Bloc Party – and while these bands are very good in their own right, those bookings are not exactly the most exciting or innovative for an annual tour with such prestige.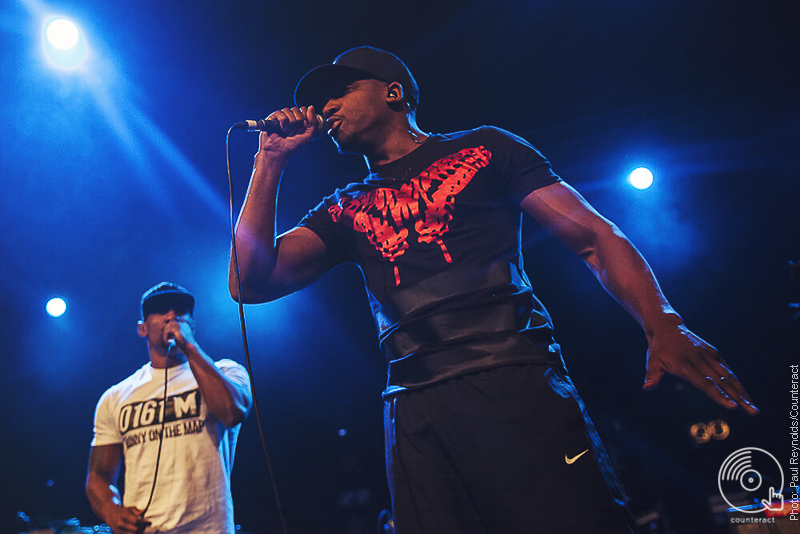 Bugzy Malone
Opening tonight's show and the final night of the tour is Bugzy Malone, a grime artist from Manchester. Unfortunately, Bugzy Malone is playing to quite possibly the emptiest the O2 Academy main room has ever been for a support act. A 6pm start doesn't help, but despite this, the trio on stage manage to get a section of the crowd on side at the request of mosh pits. Probably not the right booking for a NME crowd, but those at the front seemed to enjoy it.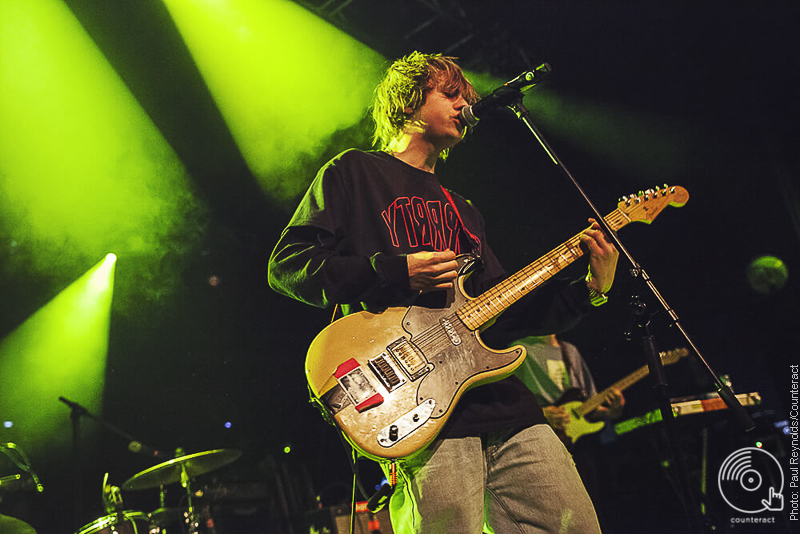 Rat Boy
Rat Boy on the other hand pulls in a much more active crowd. Despite the attendance not growing massively, the front rows are bouncing.  Opening with Radio 1 favourite 'Move', Jordan Cardy AKA Rat Boy orchestrates the crowd throughout. Cut throat, gritty lyrics are accompanied by infectious instrumentals and this clearly hits home with the younger crowd, who open mosh pits, create a wall of death and crowdsurf during the band's short but sweet 30 minute set. It's temporary chaos and you'd imagine this will be one of those "I was there" moments. The sky is the limit for Rat Boy.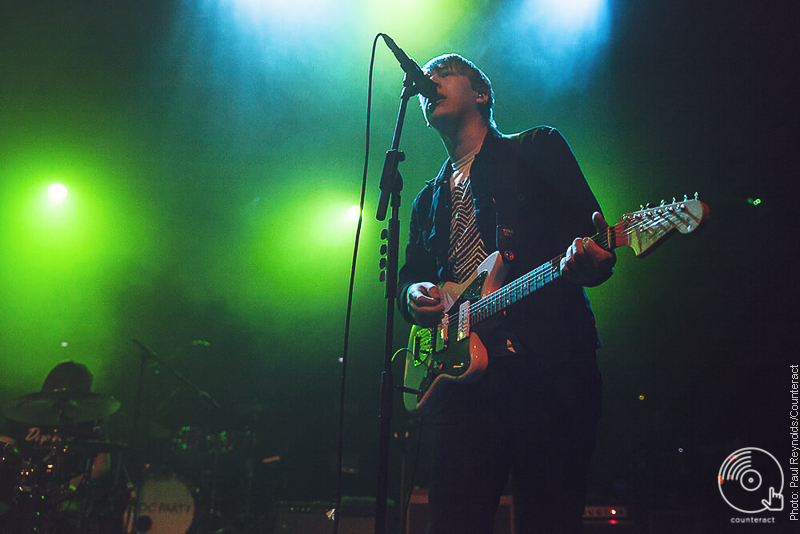 Drenge
Drenge are no strangers to Birmingham; they've been on the circuit a while now and supported Peace in this same room a couple of years ago. Now on their second LP, the Derbyshire trio are now able to showcase a much more varied set which includes the likes of 'We Can Do What We Want' and 'Running Wild' from Undertow – but the best reaction this evening goes to material from their debut, self-titled record.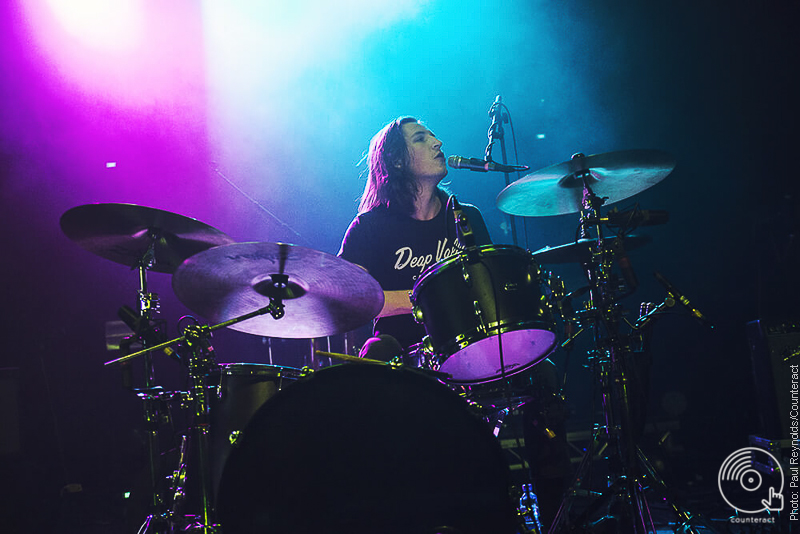 Drenge
It's the raucous riffs of 'I Wanna Break You In Half' and 'Backwaters' which set fans in to a frenzy; frontman Eoin takes a while to bounce off the Brum crowd which is probably down to a combination of the lack of heads in the venue and end of tour blues, but the reception given back to them more than makes up for it. The almost ballad-like 'Fuckabout' and 'Let's Pretend' are perfectly formed set-closers and tonight they are just that. Fans are up on shoulders and surfing over heads to get closer to their heroes, reaffirming their connection with fans in Birmingham perfectly.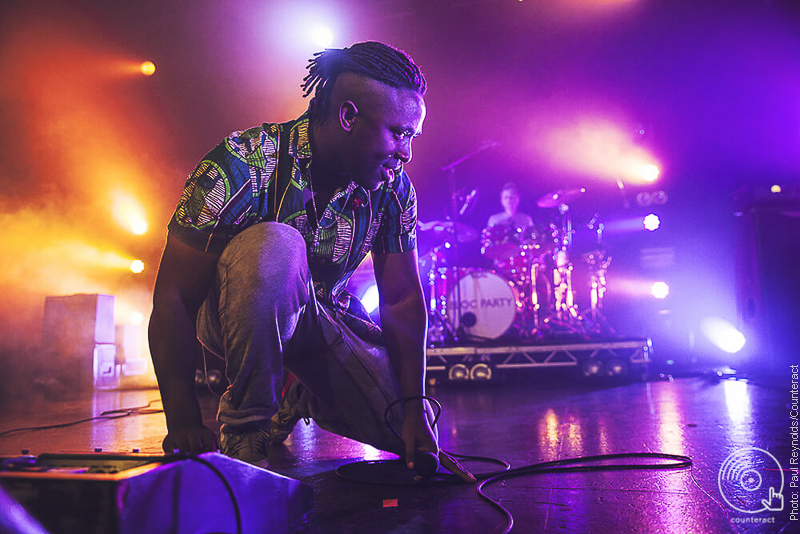 Bloc Party
Just after 9pm the lights start to dim and Bloc Party, armed with two new members arrive, opting to open with new material. It starts a little flat but Bloc Party have always been appreciated wherever they go. Their debut record Silent Alarm resonates with just about anyone who read NME in the mid-00s and is still an integral part of most then-mid-teen but now-mid-20s record collections. Therefore it's no surprise that the best reactions of this evening do lie at the feet of earlier tracks like 'Song For Clay (Disappear Here)' with its pummelling riff and the famous opening bassline of 'Positive Tension'.  Unusually, performing the big hitters doesn't seem to feel laboured for the original members Kele Okereke and Russell Lissack as their often gleaming faces show.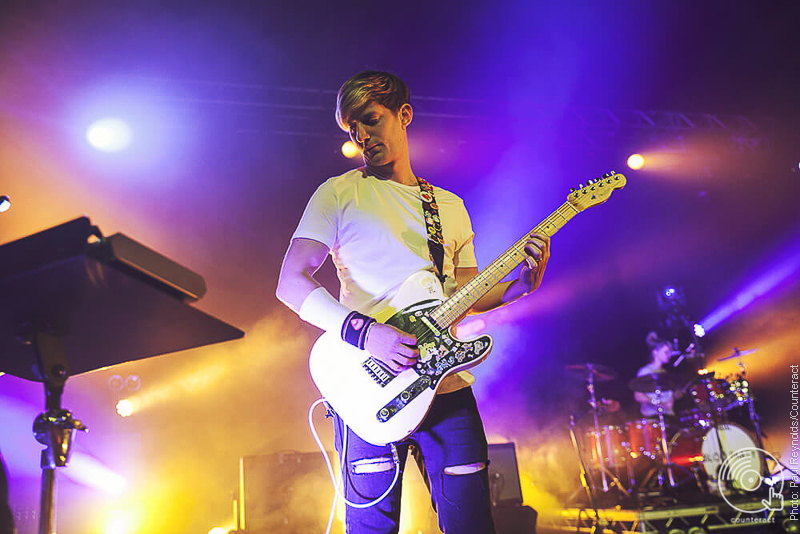 Bloc Party
Material from latest record Hymns seems to fall on deaf ears – apart from lead single 'The Love Within' – and it's so quiet at times that frontman Kele results in changing the set list to get the crowd going. It's the likes of 'Banquet' and 'Hunting For Witches' fans are here to see, and when they are performed they show their appreciation in the familiar form of flailing arms, forward surges and moshing.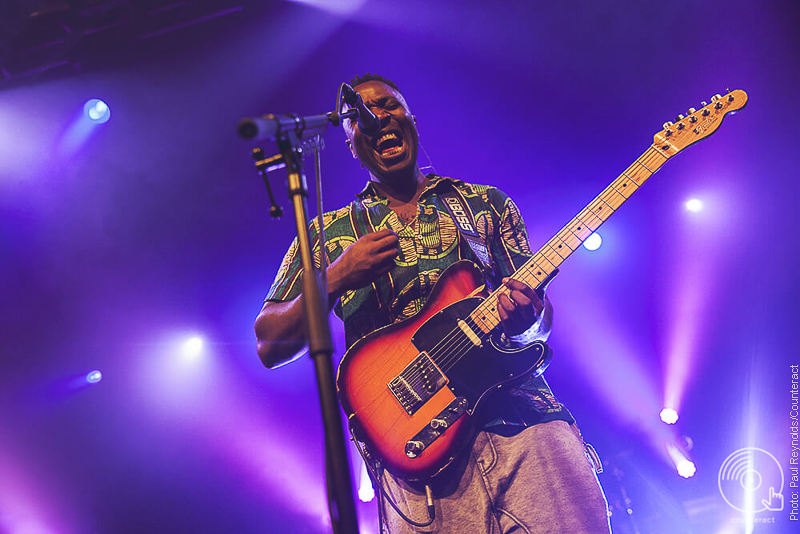 Bloc Party
In encore number one of the evening, Kele asks Birmingham how "tough" they are before playing the band's biggest hit 'Helicopter,' which results in admittance that the crowd had surpassed themselves, to his surprise. Temporarily ending on 'Ratchet', the quartet end the evening in style – or at least we thought they did.
Shortly after the band disappear for a second time, Bloc Party return for one final track, with the euphoric 'Flux', despite a large proportion of the deceived crowd heading for the exits after 'Ratchet'.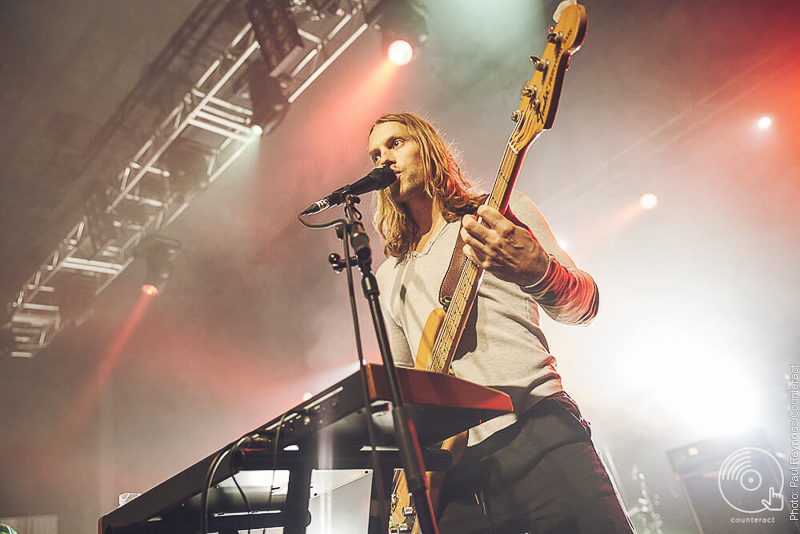 Bloc Party
It's still to be seen whether Bloc Party will successfully continue in their current form producing questionable records that people will so often compare to early material, but that's often the danger with such a successful career. What is clear though is that their early material will always resonate with fans, and that's something to hold on to at least.
Photographs by Paul Reynolds
Founding editor of Counteract. Freelance travel and music journalist.