Review: Abjects' fuzzy garage-punk wins over One Trick Pony Club crowd
Killer Wave brought another free entry gig to Moseley on Thursday October 22nd 2015
London three-piece Abjects were supported by local band The Hungry Ghosts
Moseley's One Trick Pony Club tonight plays host to sleazy blues-rock riffs, clattering punk chanting, and a couple of confused-looking blokes at the back who wandered in by accident. Headliners Abjects and support act The Hungry Ghosts both prove themselves to be ones to watch, worthy of playing venues where there isn't a grumpy man at the bar shouting "turn it down!".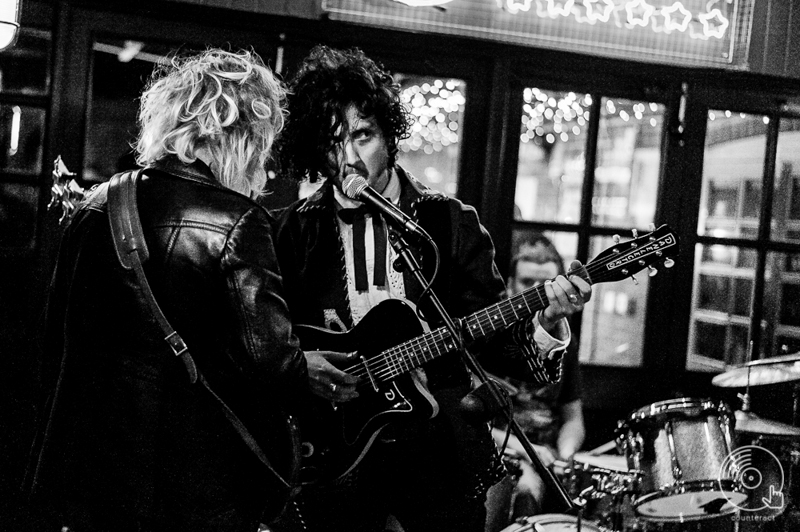 The Hungry Ghosts
The Hungry Ghosts don't appear at all fazed by this, taking it in their stride as they play a rip-roaring set of bluesy garage-rock that lures more and more people to the front as it goes on. Singer Joe Joseph maintains a steely frontman stare at the crowd, and it is unclear whether this is meant to be seductive or threatening.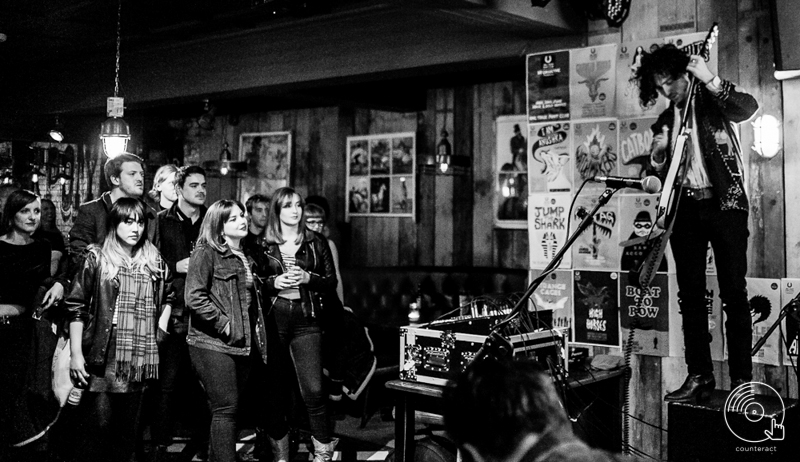 The Hungry Ghosts
Their music matches this stage persona; many of their songs (such as 'Love Song') sound like they should be played during a Quentin Tarantino torture scene. Ending with a barrage of thrashing and Joe climbing onto a speaker, all those who see The Hungry Ghosts' set are unlikely to forget it soon.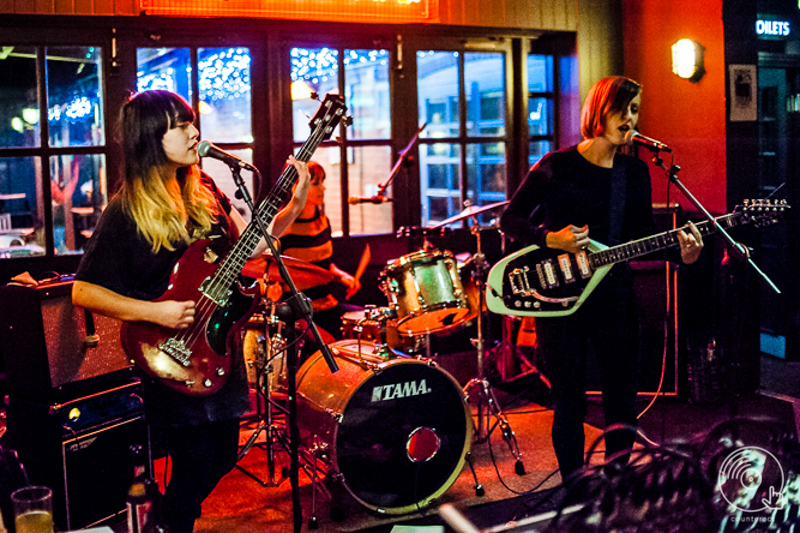 Abjects
London three-piece Abjects follow with their set of fuzzy garage-punk tunes, filling their headline slot with ease. It is quickly clear that they are more than the sum of their parts: Singer and guitarist Noemi alternates between self-assured shouting and minimalist guitar squealing, bassist Yuki provides a solid rhythm and airy backing vocals, whilst drummer Alice bashes her skins within an inch of their lives and contributes the occasional "oooh" in the mic. The songs are sharp and short, following the old showbiz maxim of "always leave them wanting more".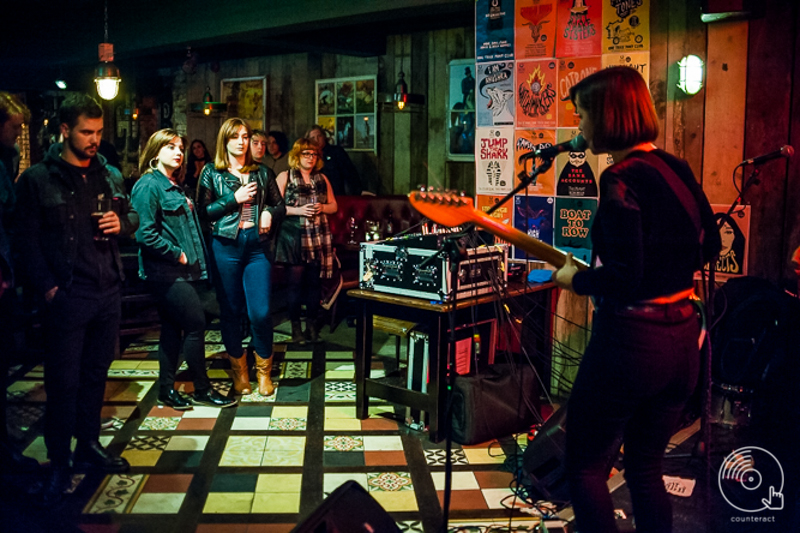 Abjects
As a band set to play the famous SXSW festival next year, it would be very easy for a band like Abjects to view this gig in a humble Birmingham pub as beneath them. On the contrary they seem to relish every moment onstage, showing off songs from their EP such as catchy punk single 'Gone' and doomy Spanish-language thrasher 'Ratrace'. As their set concludes, they barely have time to touch their drinks before the crowd clamours for an encore, which they graciously deliver. When they are eventually stop playing and head to their merch stall, the unenthusiastic blokes from the beginning of the night seem to have been replaced with some very enthusiastic drunk blokes, who rave about how good they were and try to convince the band to come to a disco with them. Strange as this offer may be, it is a testament to how Abjects are effortlessly winning people over, one room at a time.
Photographs by Rob Hadley
View the full set here.