Review: A joyous homecoming for Swim Deep at the O2 Institute
Swim Deep performed a set packed with hits at their latest Birmingham show on Saturday October 17th 2015, with The Magic Gang and Catholic Action in tow
Set list showcased material from new album, Mothers
The problem with an early curfew is that usually it means the first band on the bill receive a poorly filled room, which is the case for Glasgow's Catholic Action this evening as they open for Swim Deep at the recently renamed O2 Institute.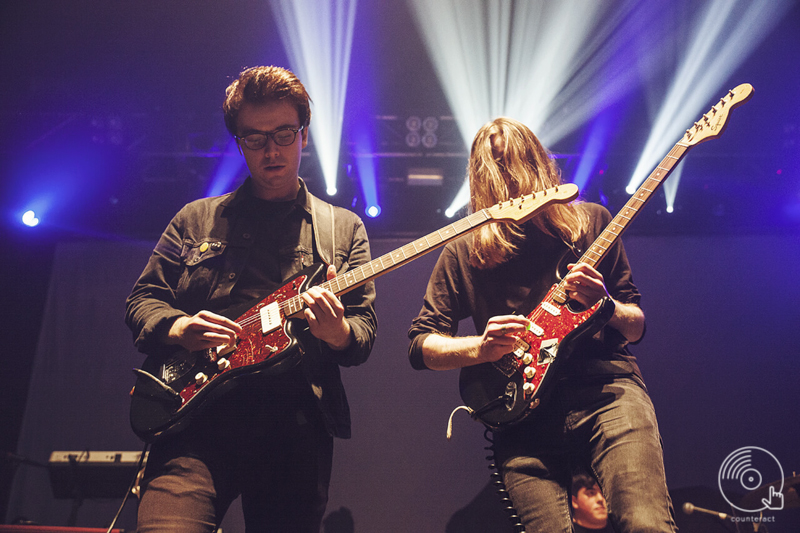 Catholic Action
Donned all in black, the band blast through a short but sweet set of garage tinged indie songs that are more akin to the sweat draped back rooms perhaps than the vast space that this room offers however that's not to say it's not where they're headed. Just look at Palma Violets.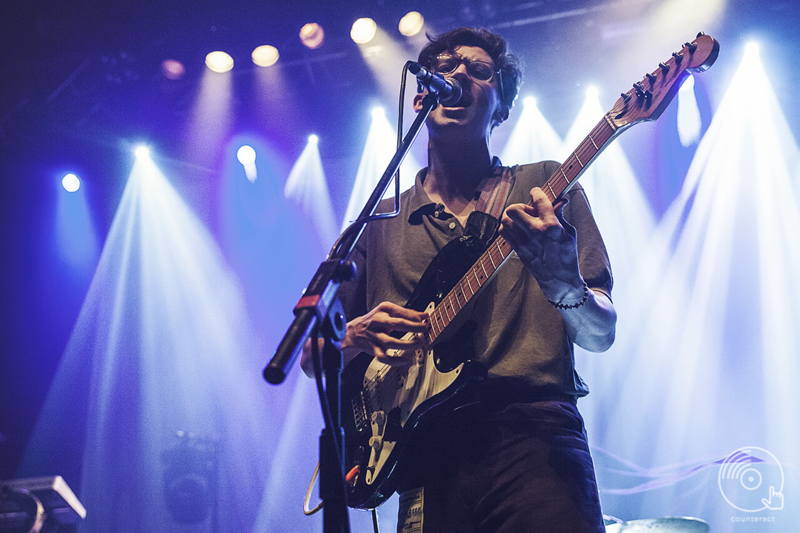 The Magic Gang
Next up were The Magic Gang, hailing from Brighton who clearly didn't have to win over the majority of the crowd as a vast number of people were already familiar with songs such as 'No Fun' and 'She Won't Ghost'. A performance so strong that at points you do forget the headliner is still to come this evening; this is clearly a good sign for the future of the group. This is a group who most certainly will be welcomed back to Birmingham with open arms and hopefully grace the larger venues that the city has to offer.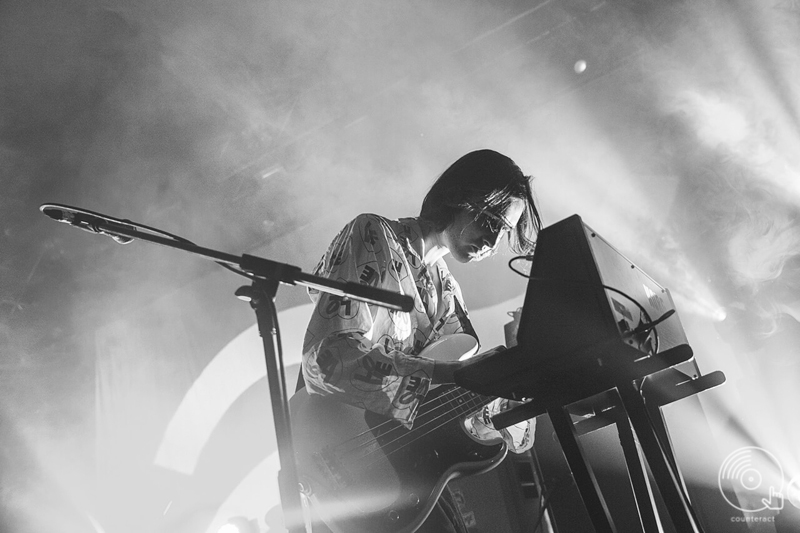 Swim Deep
Swim Deep are arguably one of the biggest exports that Birmingham have to offer in recent years with debut album Where The Heaven Are We introducing a slacker indie sound whilst recent release Mothers followed a more experimental and psychedelic sound- which is what is explored in the majority this evening. Backed by a giant video screen displaying kaleidoscope type visuals throughout, the majority of tonight's set list is made up of tracks from Mothers including singles 'One Great Song And I Could Change The World' and opener, 'Namaste'.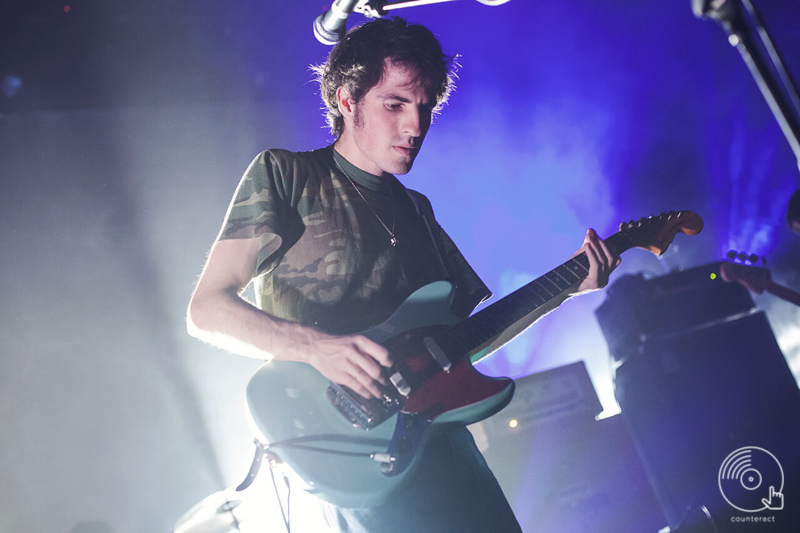 Swim Deep
Although highlights from their debut album are aired tonight such as 'King City' and 'Honey,' it's felt that the set slacks at some points due to the large chunk of newer tracks within the middle of the set. The problem could be seen within Where The Heaven Are We being a much more immediate and accessible record whereas Mothers proves a more rewarding but longer record to process which perhaps damages its translation in the live arena.
This was saved with an encore of 'She Changes The Weather' and 'To My Brother,' arguably the band's two fan-favourites from both releases, ensuring the night ended on a high. The sense of joy and passion within the crowd is still something that comes through and this is a homecoming show which proves as joyous and enjoyable as it intrigues and challenges.
Photographs by Paul Reynolds
Photo gallery: Swim Deep, The Magic Gang and Catholic Action at the O2 Institute