Interview: George Gadd on 2018 and being 'Not Human'
George Gadd knows heartbreak. Throughout his extensive musical career, the troubled troubadour has crafted songs that can be both delicate and devastating. His latest single, 'Not Human', arrives after a particularly painful period in Gadd's life, but continues his upward trajectory.
"2016 was a difficult year for me," Gadd explained, "and I was picking up the pieces after coming out of a pretty unstable relationship. There had been personal attacks, and it had been difficult to not speak up and defend myself while the other party was dragging my name through the mud."
From this anguish comes an anthem, however, as 'Not Human' takes Gadd's usual blend of bittersweet folk and injects it with some much-welcomed swagger. "Having a band behind me embellishes tracks, and it's a great way to play around with dynamics," Gadd said. "I think the song has a very urgent sound, with a ripping Oasis solo in the middle."
Beginning the year with songs is nothing new to Gadd, who welcomed in 2017 with the Better Shape EP, garnering warm reviews. "Having people shout my lyrics was incredibly weird and gave me such a rush of adrenaline," Gadd said. "I even got called out once for cutting [EP track] 'Milhouse' from a set. It's such a weird thing."
The rest of the year provided a selection of thrills, including a selection of landmark gigs. "I started out 2017 opening up for Kevin Devine, one of my heroes, at Nottingham's Bodega. A couple of months later, I sold out the venue on my own terms," Gadd said. "Alongside these, I had the honour of playing at both 2000 Trees and Y Not, the latter of which just ended up being a mess of mud and Jeremy Corbyn chants."
After such a monumental 2017, Gadd plans to further cement his songwriting credentials by producing a full-length album. "I have about four songs out of ten written so far," Gadd confirmed. "Best get to work…"
Work he should, but it seems with each passing year Gadd's shape is getting better and better.
Read: EP review: George Gadd – Sweet Tea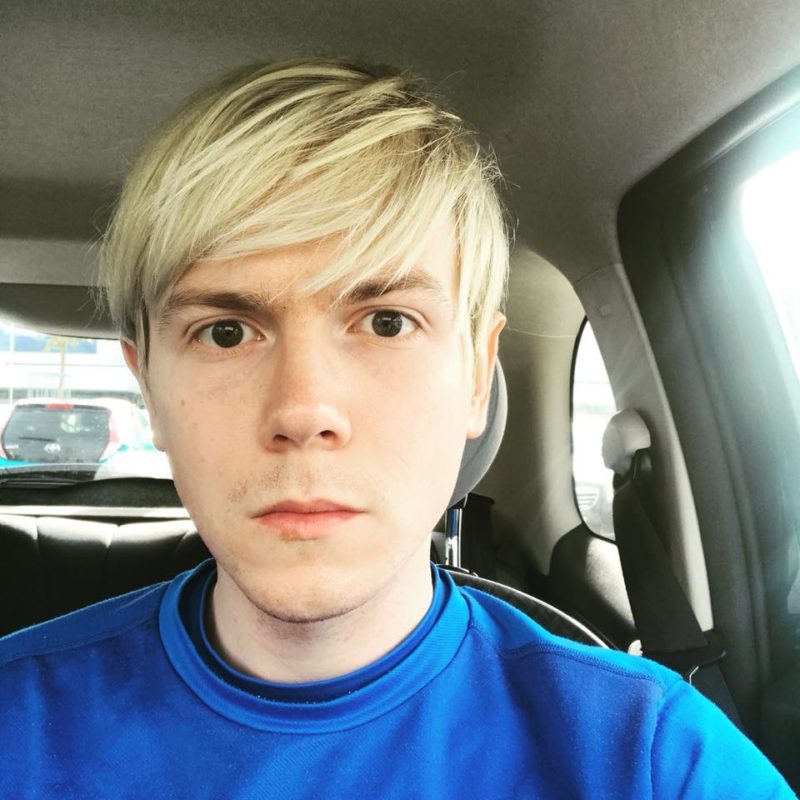 Tied to the '90s. I love anything with a good melody. Favourite acts include DIIV, Best Coast, Wavves, MBV, The Lemonheads, Bully, Pavement, Weezer, Wolf Alice, Mac DeMarco and Dinosaur Jr.