11 of the best independent restaurants in Birmingham
Bored of slapped together chain food and hungry for the hidden gems, you're on the hunt for Birmingham's best. Whether you're looking for good, honest food in a flash or want to indulge in fine dining, here's a list of (some of) the best independent restaurants in Birmingham, in no particular order…
Don't forget that an Independent Birmingham card will get you discounts at some of Birmingham's best indie eateries!
---
Original Patty Men
Arguably the best burgers in Birmingham, OPM have a rep for deliciously filthy burgers, dripping and oozing with goodness. Digbeth Dining Club regulars will recognise their unmistakable flavour of free range longhorn beef smothered in cheese and specialist toppings such as succulent maple coated bacon and home made pineapple hot sauce. Follow up the filth with their infamous ODB fries or moreish Boneless Nugz and wash it all down with a refined selection of craft beers or soft drinks.
Check the menu here.
9 Shaw's Passage, Digbeth, B5 5JG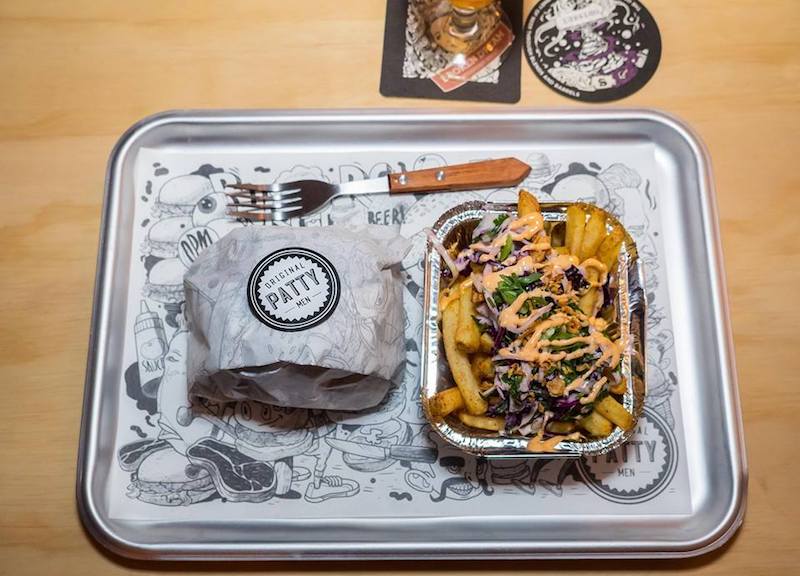 ---
Adam's
Michelin starred with three AA rosette's, Adam's rules the roost in the city centre. Courses and tasting menus are hand crafted and specially selected so every dish compliments each other. Each dish (including Hampshire rare breed pork, quince, potato terrine, black pudding or king oyster, mushroom ketchup, shiitake tea) is presented with grace and care, freshness and quality represented through a vivid colour palette. Adam's has to be seen to be believed.
Check the menu here.
New Oxford House, 16 Waterloo Street, B2 5UG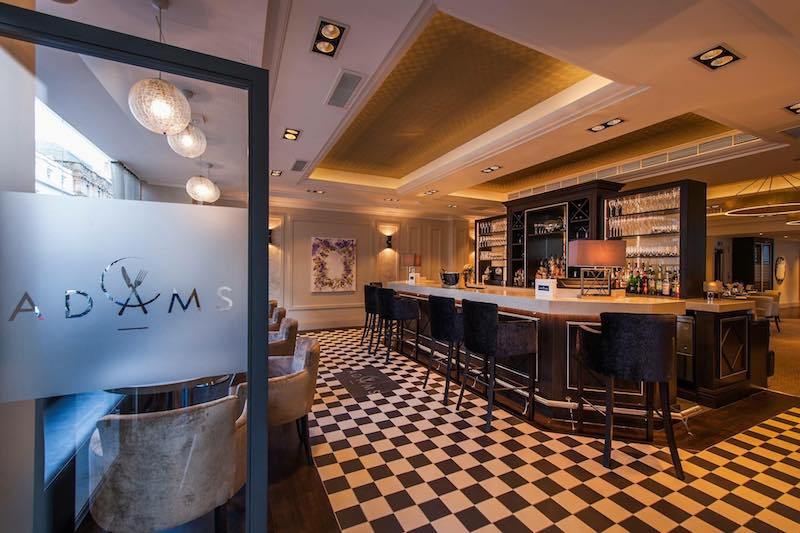 ---
The Plough
A village vibe with cosmopolitan tastes. The Plough is Harborne's local, although their food is something to savour. Their menu is filled with wholesome comfort food including fish pie, sweet potato and quinoa chilli and slow cooked beef brisket. However, this pub has a trick up its sleeve, letting their infamous pizzas, burgers, tacos and chicken be a star of the show on select days of the week. After polishing off your plate, try one of their many cocktails or gins, or perhaps find some room for their fresh gelato.
Check the menu here.
21 High Street, Harborne B17 9NT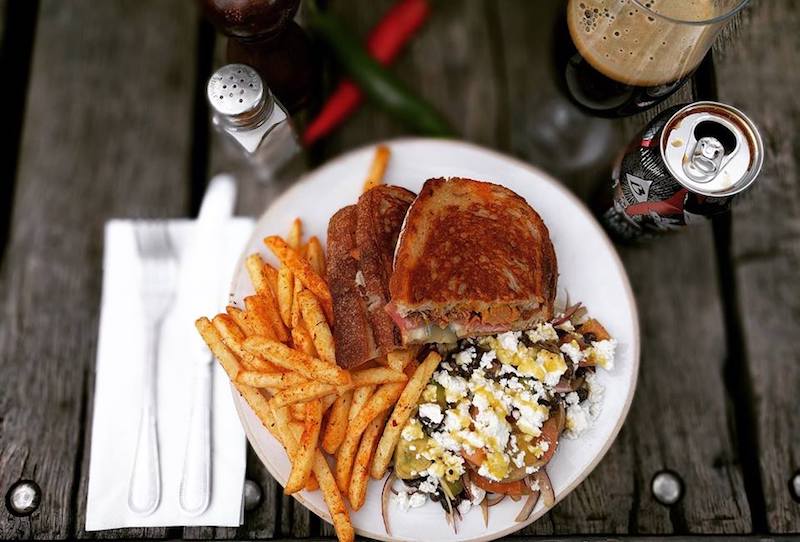 ---
Purecraft Bar and Kitchen
Perhaps known more for their excellent selection of beers, Purecraft's menu perfectly compliments their craft. Scotch egg, mac and cheese, bavette steak and wild mushroom risotto are just a few of the week day selections, but its Purecraft's Sunday roast that has gained notoriety. For good food, great venue and excellent beer, head to Purecraft.
Check the menu here.
30 Waterloo Street, B2 5TJ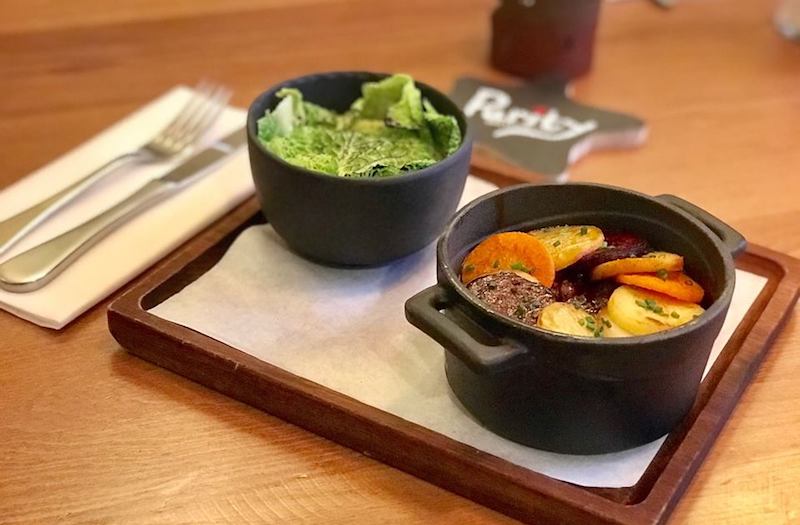 ---
Nosh and Quaff
Devilishly good food in a relaxed, industrial environment. Nosh and Quaff is the perfect place to visit when you're feeling in between fast food and fancy dining. Lobster is the star of the show here, although hot dogs, wings, pulled pork burgers and ribs are also on the menu for this all American inspired eatery, hog your meal all to yourself or go all out with their meaty sharing platter (pulled pork, beef brisket, fiery wings and sausage gravy). Either way, its going to be messy.
Check the menu here.
Victoria Square, 138 Colmore Row, Birmingham B3 3AP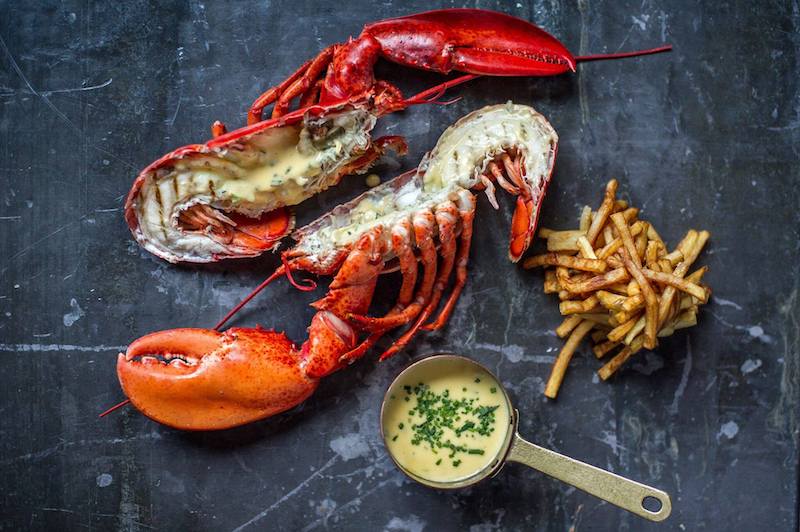 ---
Marmalade
Sharing its home with the Birmingham REP, Marmalade is home to good and honest lunch and dinner options that have the changing seasons in mind. Smaller plates such as Wild Game and Cranberry Terrine and English Trout Mousse are sure to wet the appetite, whilst the main attractions Pan Fried Sea Bream, Vegan Haggis Wellington and Turkey Escalope Parcel are sure to excite your tastebuds. The first place to offer "flexitarian" options, allowing veggies and vegans to make their dishes suit their needs, alongside a meat free Monday allowing everyone to enjoy Marmalde's options.
Check the menu here.
Birmingham Repertory Theatre, Broad Street, B1 2EP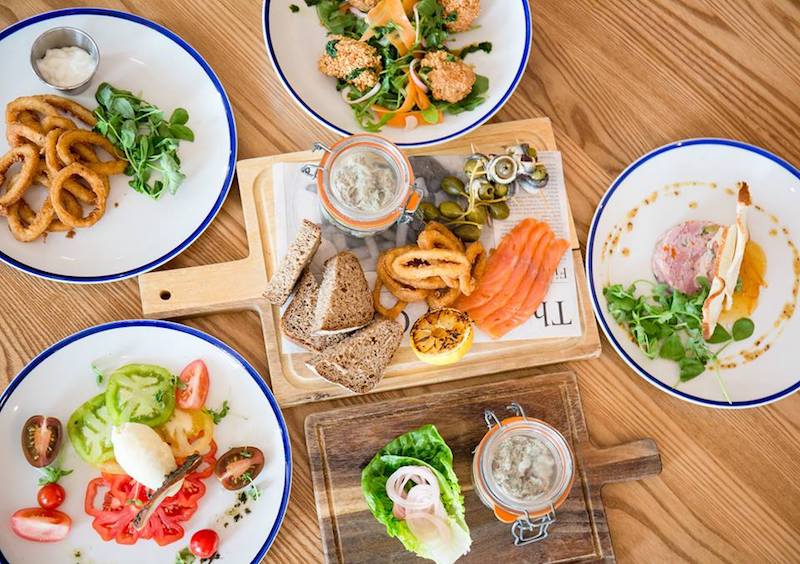 ---
Harborne Kitchen
Your friendly neighbourhood restaurant, but not as you expect it. At Harborne Kitchen, the experience is yours for the choosing. Keep it informal with an express lunch or three course meal, including wild cornish hake, cauliflower BBQ or braised featherblade of beef (from their winter menu) – or let your tastebuds explore a whole new plane with their six or eight course tasting menu, complete with carefully thought out drinks to pair your meal.
Check the menu here.
175-179 High St, Birmingham B17 9QE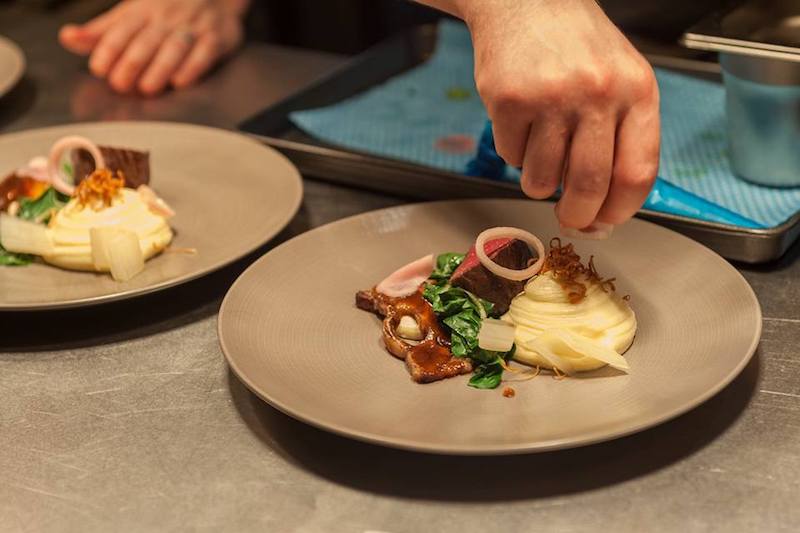 ---
Byzantium
When searching for a taste of the Mediterranean, Kings Heath may not be the first place that springs to mind. However, Byzantium are well known for their flavourful tapas dishes that are far away from the rigidness of a three course meal. Flatbread and olives are the perfect way to kick off every meal, followed by a selection of sharing dishes including asparagus and grilled manchego,  piquillo peppers and crispy pan fried crab cakes.
Check the menu here.
11 York Road, Kings Heath, B14 7SA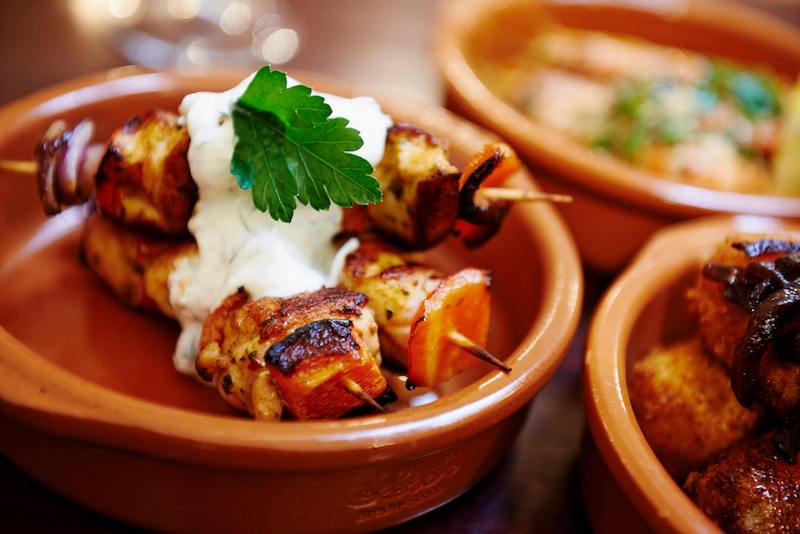 ---
Carters of Moseley
If Carters of Moseley isn't on your bucket list, you're doing it wrong. First off, it has a prestigious Michelin star, if that's not reason enough. Secondly, their season dishes are a work of art. Red deer with kabocha squash and quince, pine mushroom porridge or monkfish steamed in sugar kelp are just some of the selections. Simple, yet sophisticated dishes and focused entirely on the chemistry of flavours.
Check the menu here.
2C Wake Green Road, Moseley, B13 9EZ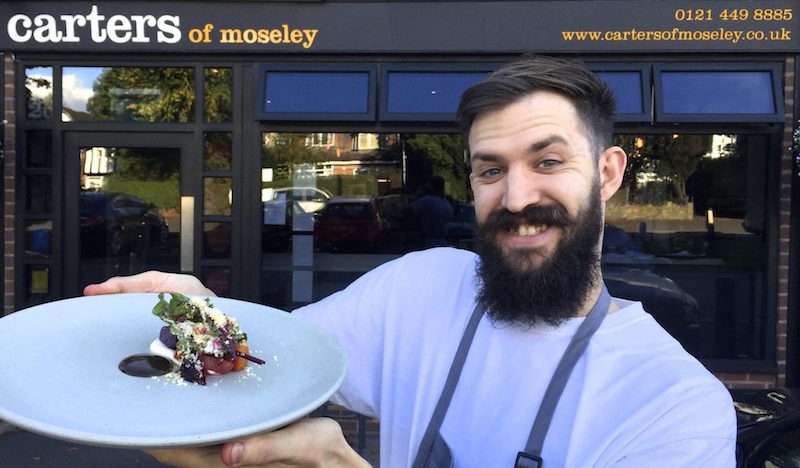 ---
Zindiya
Taking street food to a whole new level is Zindiya. With the themes of life, light and passion running through their name, Zindiya create uplifting food that entices the senses. Zindiya take the infamous aromatic flavours of popular Indian street foods and transforms them into contemporary dishes, such as okra chips, pani puri (wheat ball filled with potatoes and chick peas covered in tamarind and mint water) and idli sambhar (steamed rice and lentil based stew).
Check the menu here.
21 Woodbridge Road, Moseley, B13 8EH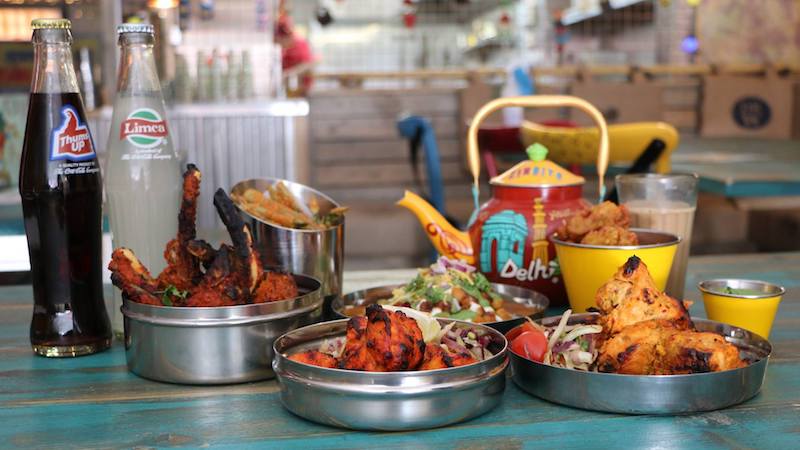 ---
Purnell's
A chic, contemporary restaurant combining both modern tastes and homely comforts. Another Michelin star to add to Birmingham's list, Purnell's menu is bold in choice and, of course, in flavour. Indulge in their A la carte menu which includes beetroot mousse, monkfish masala and burnt egg custard surprise. Or, take a bite of history with their "10 Years in the Making" menu – with tongue in cheek dishes such as "Nice to Meat You": Roast loin of venison, sauce Bordelaise, pomme dauphine, winter truffle.
Check the menu here.
55 Cornwall Street, Birmingham B3 2DH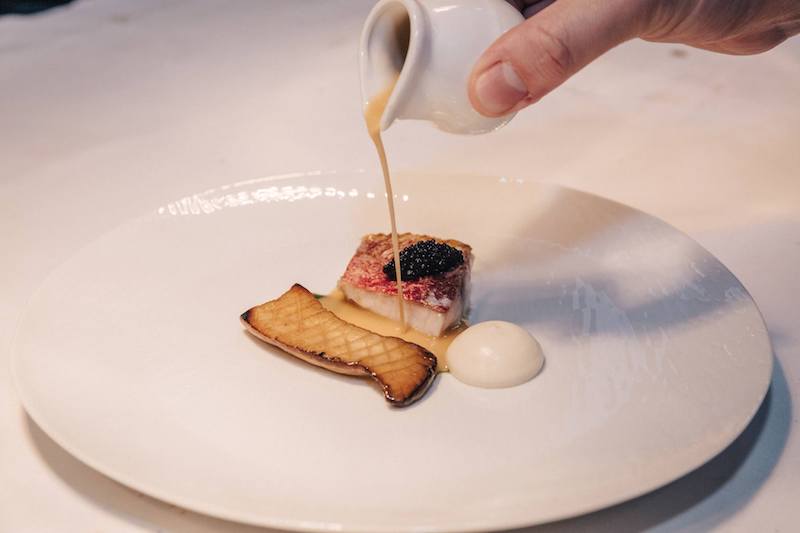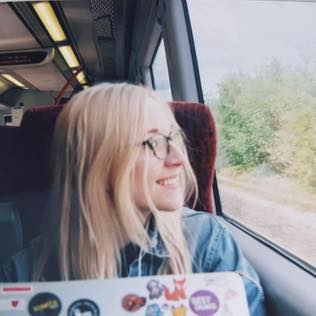 PR, events and social media by day, lover of all things geeky and retro. Can often be found scribbling notes at the back of the gig.