We tried Turtle Bay's Christmas menu and it's all kinds of delicious
---
When it comes to Christmas, almost nothing beats a traditional roast Christmas dinner with all the trimmings – and then some – chased by mince pies, Christmas pud, at least three selection boxes, and that's before the alcohol.
However, sometimes it's nice to stray away from traditions on the lead up to the big day and experience an alternative Christmas feast. For those seeking just as indulgent a meal as a Christmas roast need look no further than the high street experts of Caribbean cuisine, Turtle Bay.
To WIN a meal for two, follow this link!
---
Now, don't get us wrong, if you're after turkey and cranberry sauce, you'll need to look elsewhere, but Turtle Bay's festive menu is full of delicious flavours enough to make you forget what a traditional Christmas dinner is (for a couple of hours at least).  And for all the veggies/members of the Vegang out there, you're covered too, although the first course is veggie friendly only.
For two, the appetisers could have certainly sufficed as the starter. The board consists of slices of garlic 'n' herb flatbread, Trini chickpeas (definitely a highlight) and spicy pork rinds, or pork scratchings to me and you. Add a splodge of jerk BBQ sauce to light everything up and this was one tasty welcome to the meal.
Next, the starters. Boasting two veggie/vegan options, two fish options and two meat options, no one in the party will go hungry. The crispy chilli squid and mango pit wings stole the show, both perfectly seasoned and succulent.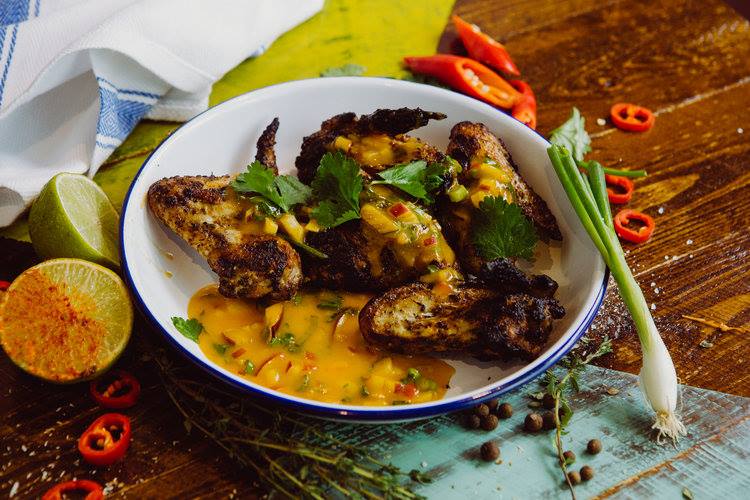 Although there was a little wait for the mains, not something that was much of an issue as it added to the ambience of the evening, the staff were very attentive and ensured the drinks were flowing to keep us on our toes. When they did arrive, we tucked into the spinach, aubergine and sweet potato curry, as well as the Guyanese curry duck. While both dishes hit the spot, the preceding courses had landed heavily, filling us almost to the brim.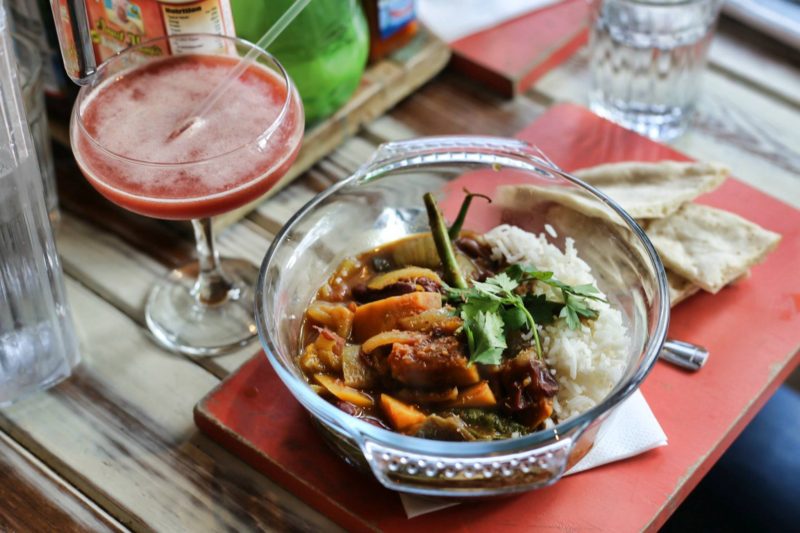 When it came to desserts, we just about managed a couple of bites of the dark chocolate brownie and Caymanas upside down rum cake. Again, both delicious, but we'd advise you to come hungry!
Let's be honest though, we probably would've gone back for seconds if we weren't so full. Just look how good this jerk chicken looks…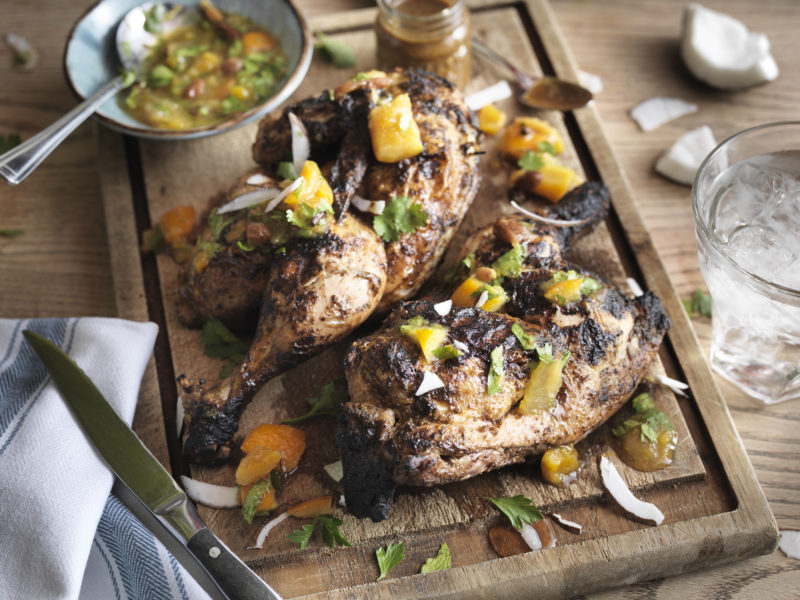 And if not food you're after, there's plenty of booze to warm the cockles. With Happy Hour available for all but three hours of the day (between 7pm and 9:30pm Sunday-Thursday and 9pm and 10pm Friday and Saturday), there's plenty of opportunity to get some Caribbean courage. Our faves? Try a Koko Colada to help tame the heat, Mai Tai for a tang of the tropics or the Reggae Rum Punch (be warned, they're strong, but isn't that the whole point?!).
Offering £9 festive platters, a £15 lunch menu of three courses and a £24 all day menu boasting four hearty courses, make sure you get down to your local Turtle Bay to sample, as they say, a great seasoning for all.
Turtle Bay offers a fantastic Caribbean Christmas experience, perfect for get togethers, gatherings, parties and work socials. Book your Caribbean Christmas here!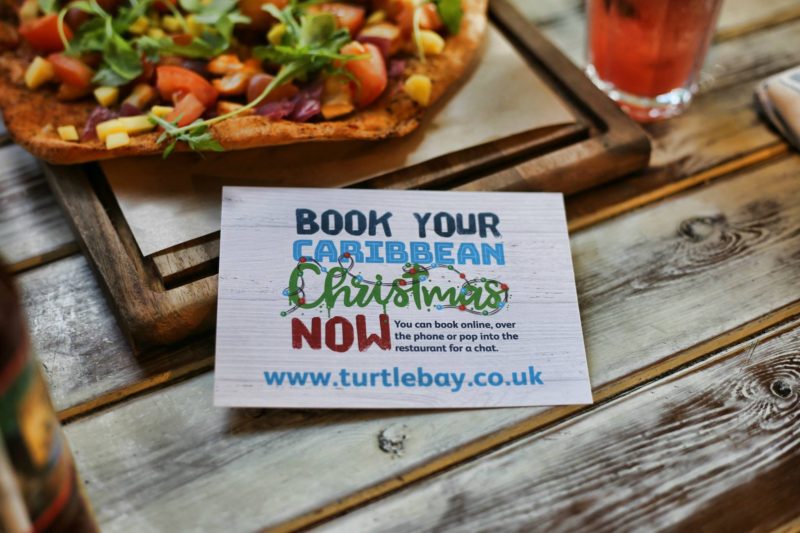 Enthusiastic writer with an eclectic taste in music. Will listen to and enjoy (almost) anything.